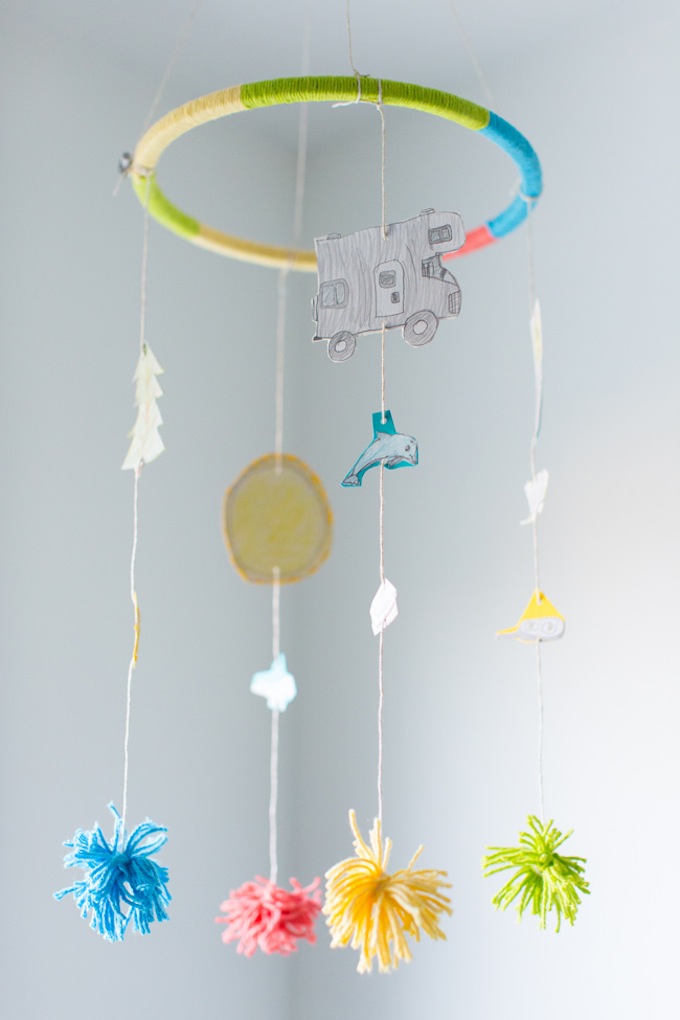 This project was sponsored by Bing.
I hope everyone's having a fantastic week! We've been on vacation for the past 10 days enjoying a family reunion in the Great Smoky Mountains, and then a week at the beautiful beach in North Carolina! We're eating good food, splashing in the surf, and enjoying lots of quality time together.
Speaking of vacations, this week kicks off a 5-week road trip theme in our Endless Summer Projects series, all sponsored by Bing. For the next five Wednesdays, I'll have cool travel-themed projects to share with you. We're kicking things off with a darling vacation mobile from Jennifer of Classic Play. Your kids (and you!) can turn those special summer memories into a cute mobile that can hang from your ceiling all year and remind you of the fun vacation you took over the summer!
Tune in next Wednesday for another awesome travel-themed project! And just in case you've missed a week, here's a list of the Endless Summer Projects we've had so far this year: Outdoor Cooking with Kids (plus two awesome recipes!) from Lulu the Baker; Screen-Printed Tees from This Heart of Mine; a DIY Firework Tablecloth on Alexandra Hedin; 6 Backyard Water Balloon Games from Pars Caeli; DIY stilts and ideas for a backyard circus on Classic Play; mid-century modern birdfeeders on Lulu the Baker; collapsible cardboard houses from This Heart of Mine; scavenger hunt ideas, tips, and free printables on Alexandra Hedin; large-scale wall art for kids on Pars Caeli; and a free printable Summer banner on Classic Play.