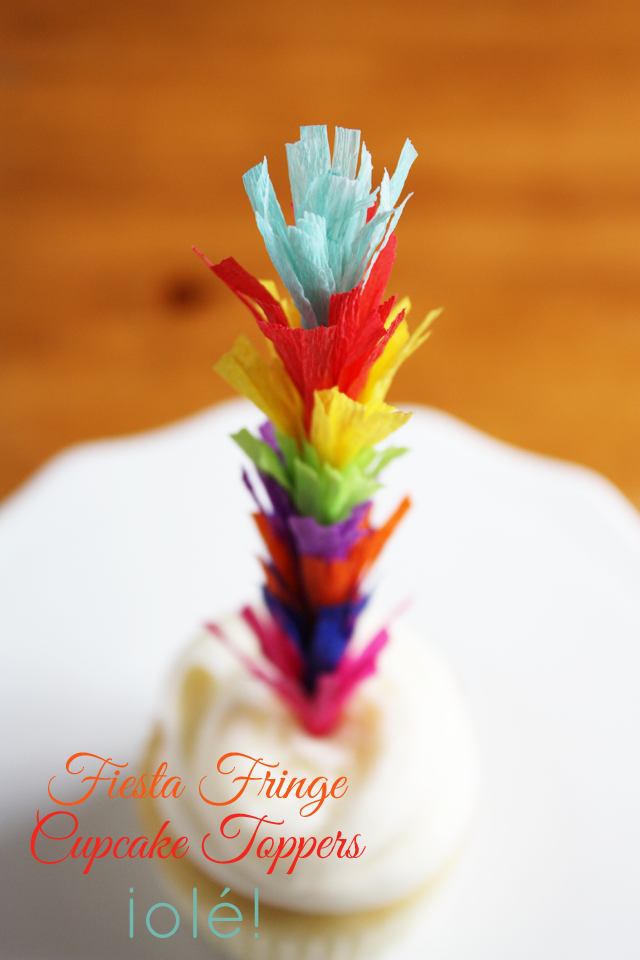 For me, Cinco de Mayo is all about bright colors and bold flavors. I wanted to make some kind of celebratory, Cinco de Mayo-inspired cupcake toppers that would be big, colorful, and over-the-top. I think I nailed it!
These Fiesta Fringe cupcake toppers will look perfect on your Cinco de Mayo cupcakes this weekend, and they'd look equally adorable at a birthday party. You could even change the colors of streamers used to match the color scheme of a grown-up party or shower. They make me happy just looking at them!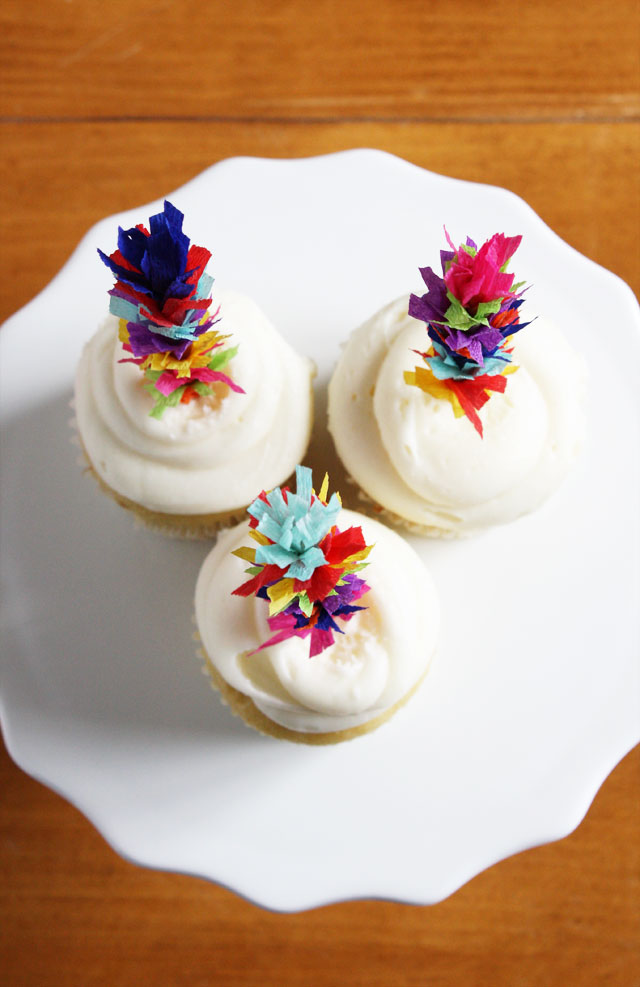 Materials, Tools, & Steps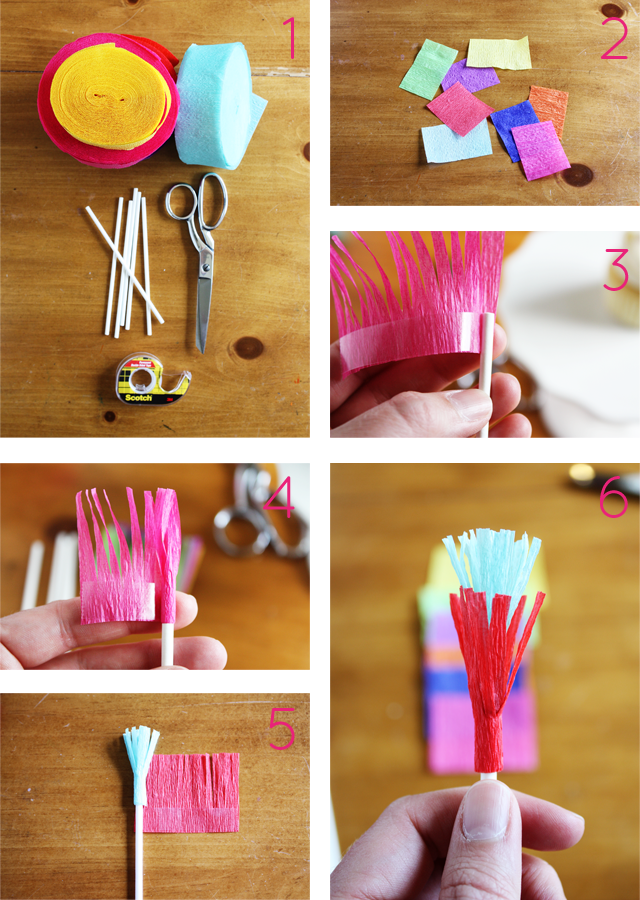 1. You'll need crepe paper streamers in lots of different colors, a good pair of scissors, 6″ lollipop sticks, and double-stick tape. You can use toothpicks instead of lollipop sticks, but you'll end up with far fewer rows of fringe.
2. Begin by cutting 3″ sections of streamers. On one of the long sides of each piece, cut fringe. My fringe is about 1/8″ wide, and I cut about 2/3 of the way across the streamer. You can either fringe each streamer section separately, or stack them and cut them all at the same time, which goes a lot faster!
3. Tear off a piece of tape that is the same width as you first streamer section. One of the great things about using double stick tape is that if you cut a piece that is too short, you can just add another piece, and if you cut a piece that's too long, you can fold the excess over on itself. Line one end of a lollipop stick up with the top edge of the tape.
4. Carefully roll the lollipop stick across the streamer. You might have to make little adjustments as you go to keep rolling in a straight line.
5. Repeat steps 3 and 4 with another section of fringed streamer in a different color. Line up the top of the tape with bottom of the previous streamer.
6. Keep going until you have 8 different rows of fringe. You can have fewer rows, but I wouldn't recommend having more than 8. You should end up with 1-1.5 inches of exposed lollipop stick. Because these are a little heftier and a little longer than most cupcake toppers, you need to push the stick all the way to the bottom of the cupcake. It's ok if the bottom row of fringe is touching the frosting.