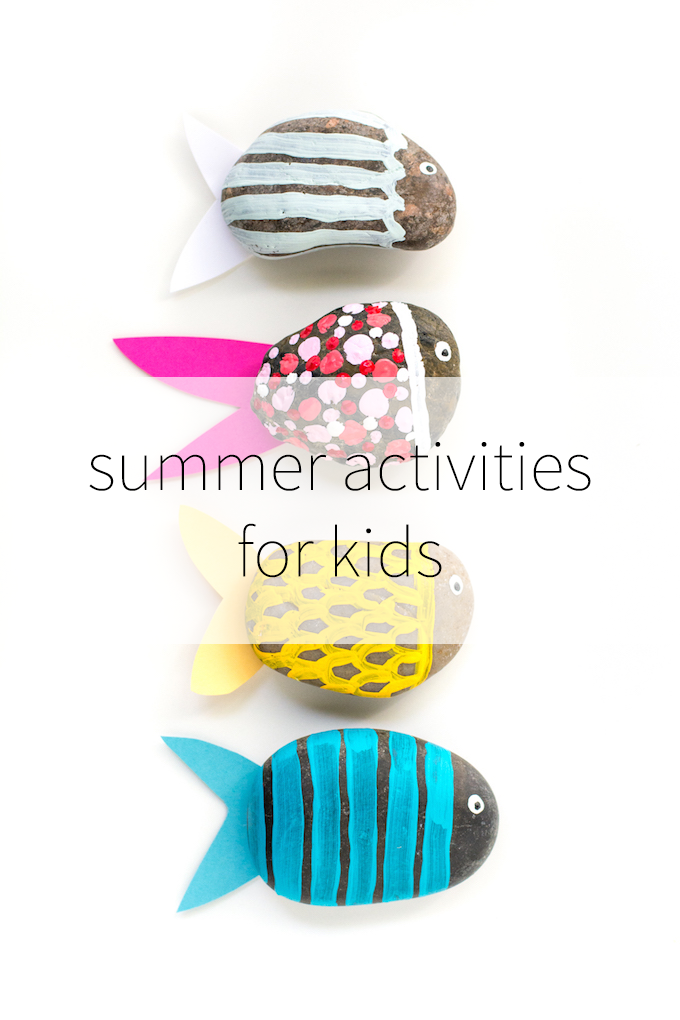 As of today, we are officially on summer break! Like my kids, I always spend the last few weeks of the school year eagerly awaiting the first day of summer vacation. I'm not really a morning person, so the idea of not having to wake up early for 10 glorious weeks is wonderful. And without fail, about 2 hours into the first day of summer vacation, I start to wonder just how many more hours we're all going to have to spend entertaining each other!
Luckily, this summer, I have a plan. To be fair to myself, I always start the summer with a plan, but amidst making lunches and monitoring screen time and attempting to get both laundry and work done, it all falls apart very quickly. Thanks to some very talented friends, I have lots of resources this year to help me keep everyone—including myself—happy, entertained, and sane.
My friend Amy of This Heart of Mine has a new subscription service called The Goods. The Goods basically offers weekly newsletters full of ideas for either crafty kids' projects or lunches. We signed up last week for both, and they are terrific. Each week for the entire summer, we'll get two newsletters from The Goods in our inbox: one newsletter with photos and links to four fun projects all based on a theme, and one newsletter with recipes and shopping lists. The newsletters have beautiful photography, like the painted rock fish above, and the printables include darling, hand-drawn illustrations. Find out more HERE.
Another talented friend, MJ of the blog Pars Caeli, introduced a new series of products to her shop, Good In Store, just in time for summer vacation: The Summer Explorers. The Summer Explorers is broken down into eight different themes like On the Hunt and Watch Out, It's Going to Explode. Each theme gets you a PDF full of fun activities to keep your kids busy for a week. One new theme is available each week throughout the summer, so if you buy several like we did, you'll immediately get access to the ones that have already been released, and the others will be sent to your inbox when they come out. The PDFs are full of full-color photos, cool background information, printables, a list of movies to watch and books to read, and more. Find out more HERE.
We've got a few other things planned to keep us busy: lots of cousins; daily reading time; weekly trips to the nearest library (We actually don't live in a library district, if you can believe it, and had to pay for our library cards. Ben Franklin would be so sad.); lunch once a week with Dad at the park; our favorite Scholastic Summer Express Workbooks
, which have reward stickers that even my oldest enjoys earning; and frequent trips to the dollar movies thanks to the Regal Summer Movie Express.
So, there you have it! Wish us luck as we embark on what I hope will be our happiest, most fun summer ever, with everyone eating healthy food, getting along supremely well, and not watching endless hours of television. What are your favorite tips for staying sane and entertained during summer vacation?