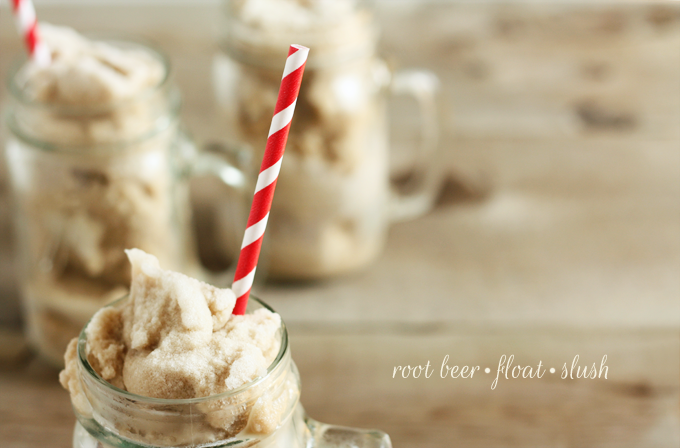 July is National Ice Cream Month, and I have an oh-so-special treat for you today! I love root beer floats (who doesn't?), but my favorite way to have them is all mixed up. I like my floats blended and slushy. Last year, we discovered the most wonderful summer dessert: Root Beer Float Slush! It sounds so dreamy, and it totally lives up to the hype.  With just two simple ingredients and an ice cream freezer, you can get the fluffiest, most delicious frozen summer treat!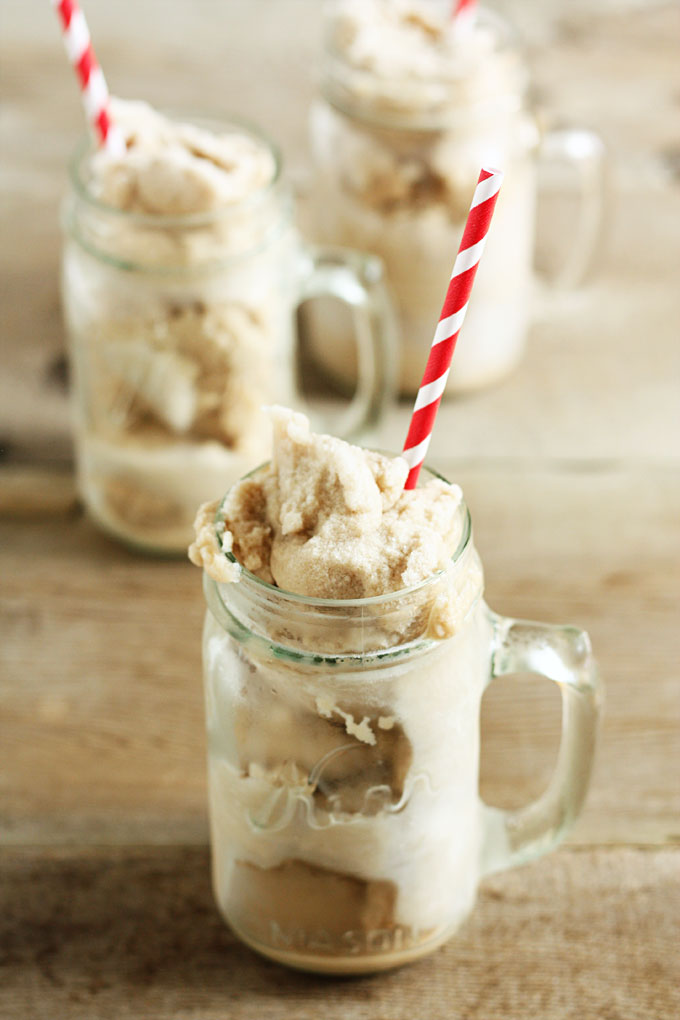 Root Beer Float Slush
1 2-L bottle of your favorite root beer
1 14-oz can sweetened condensed milk
Combine the root beer and sweetened condensed milk in the canister of a large ice cream freezer. Stir gently until it is well mixed. Freeze according to ice cream maker instructions.* Serve all of it immediately; it doesn't freeze well, sadly. Makes 6-8 servings.
*Unfortunately, those fancy ice cream makers with the bowl you stick in the freezer are too small; you need the old-fashioned kind that can make at least 2 quarts of ice cream.