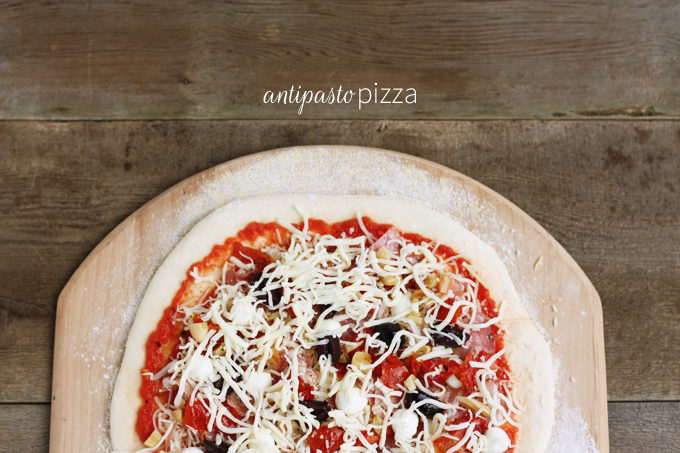 Has World Cup fever hit your household like it's hit ours? For the past few days, we've been watching soccer matches while we're out at restaurants, checking live updates on our computers, and throwing our hands in the air in both celebration (Brazil!) and frustration (Spain!). For those of you as glued to the action as we are, Bing has a fun new tool that you can use–Bing Predict. Bing is predicting the winner of every single World Cup 2014 match using a complex system of analytics, and I've had lots of fun playing around with this new tool for the past few days and researching which teams are predicted to do well in the group round. I used Bing Predict to help plan dinner last Saturday in honor of Italy's match with England. It was actually a really close game, which was super stressful and exciting for me. Thankfully, Italy won 2-1 after 95 minutes of play, and now they're predicted to win both of their remaining Group D matches. Check out Bing Predict to find out how the other World Cup teams are set to fare in the coming weeks!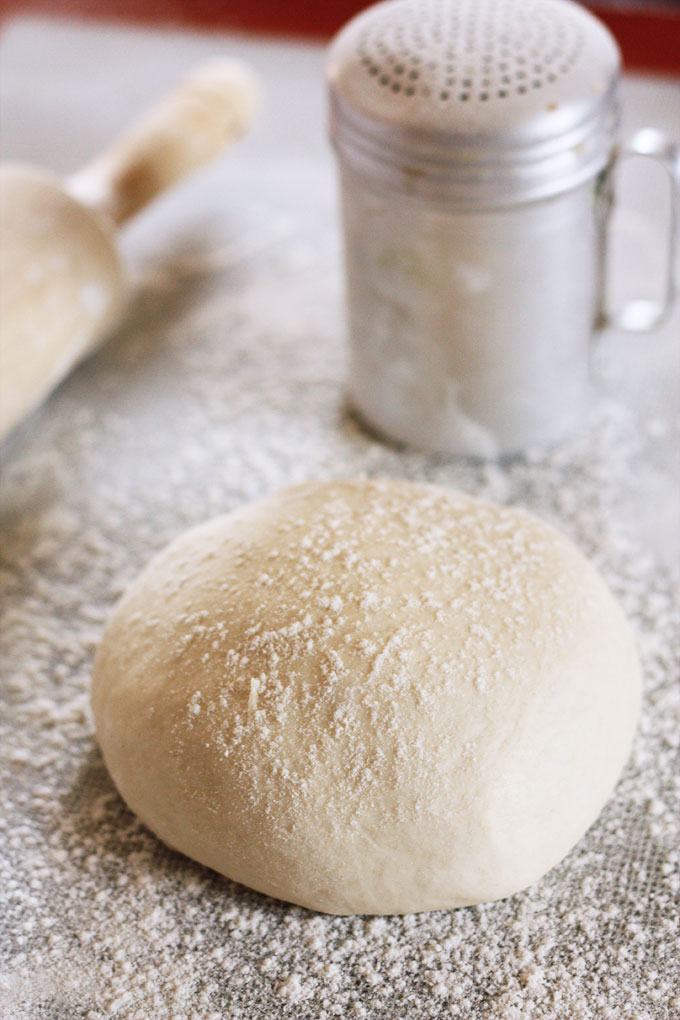 My husband's very favorite thing to order at italian restaurants is an antipasto platter, so when I was trying to think of something fun to make in Italy's honor, a pizza topped with classic antipasto platter fare immediately popped into my mind. You can put all of your antipasto platter favorites on yours, but we included kalamata olives, roasted garlic cloves in extra virgin olive oil, marinated tomatoes, salami (half of which I couldn't help but eat while I was putting the pizza together), tissue-thin slices of pancetta, and tiny pearls of fresh mozzarella. It was an amazing pizza! I think it'll become a pizza-night staple from here on. Viva Italia!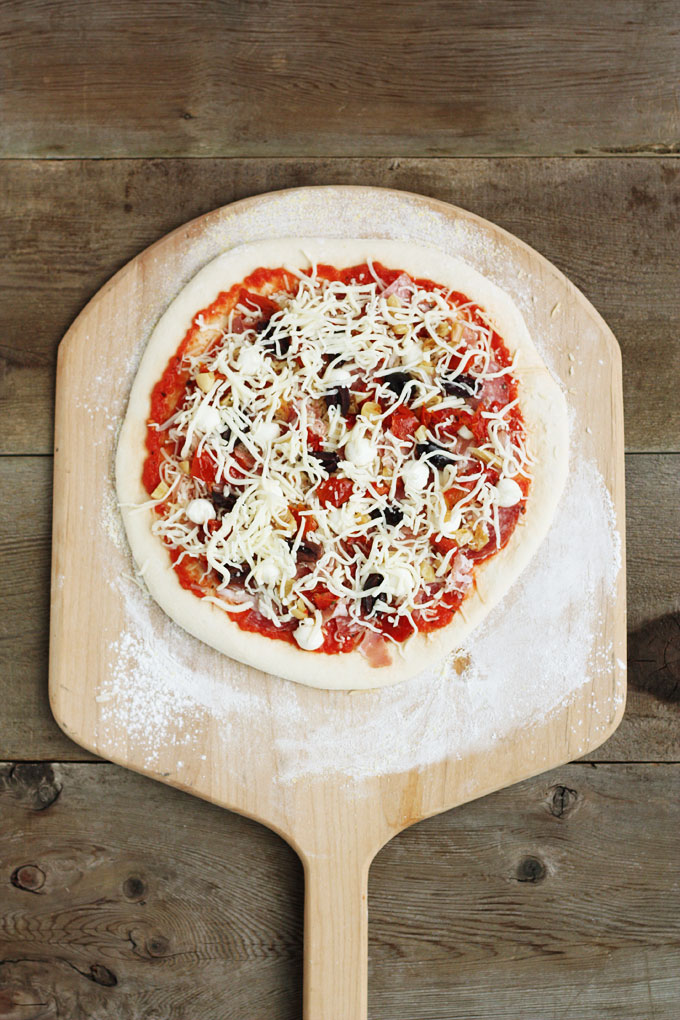 Antipasto Pizza
makes 1 large pizza or 2 medium pizzas
1 batch of pizza dough (Here's our go-to recipe.)
1/2 to 2/3 cup pizza sauce (I discovered that our fancy grocery store that makes delicious pizza sells their sauce!)
2 1/2 cups shredded mozzarella cheese
kalamata olives, halved or coarsely chopped
roasted garlic cloves, minced
marinated tomatoes, chopped
2 oz. thinly sliced salami, chopped
2 oz. very thinly sliced pancetta, chopped
fresh mozzarella pearls
Preheat the oven to 500°F (or whatever temperature your favorite crust is supposed to bake at). Roll the pizza dough into a tight ball with your hands, then roll it out into a large, thin circle on a well-floured surface. Transfer to a baking sheet or pizza peel (covered with flour and cornmeal), and top with pizza sauce. Sprinkle about 2 scant cups mozzarella cheese evenly over sauce, then evenly distribute all toppings over the cheese. Sprinkle another 1/2 cup mozzarella on top of everything (you know, to seal in all of the deliciousness). Place in the oven for 7-10 minutes, until cheese is melted and bubbly, and crust is golden. Remove from oven and cool slightly before slicing and eating.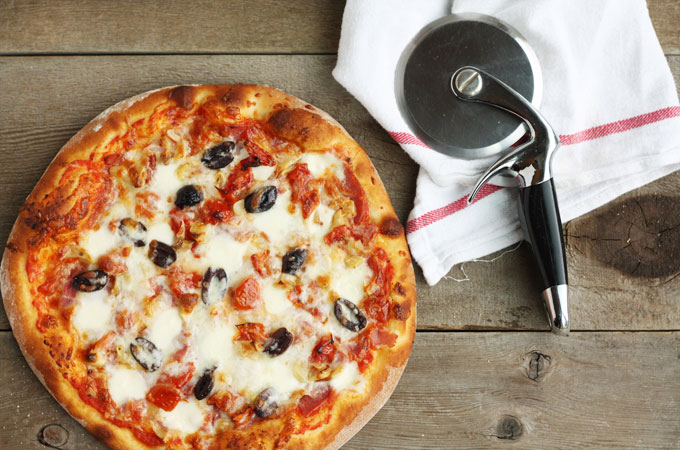 I'm required to disclose a sponsored partnership between our site and Bing. I have been compensated in exchange for this post in the form of payment, product or experiences.