Minted is the premier marketplace for independent design and art. They sell the best work of indie designers and artists as fine stationery, art, and party decor. Their newly-launched collection of birthday party invitations and party decor suites would be perfect for summer birthdays, fitting every theme from movie nights to pool parties!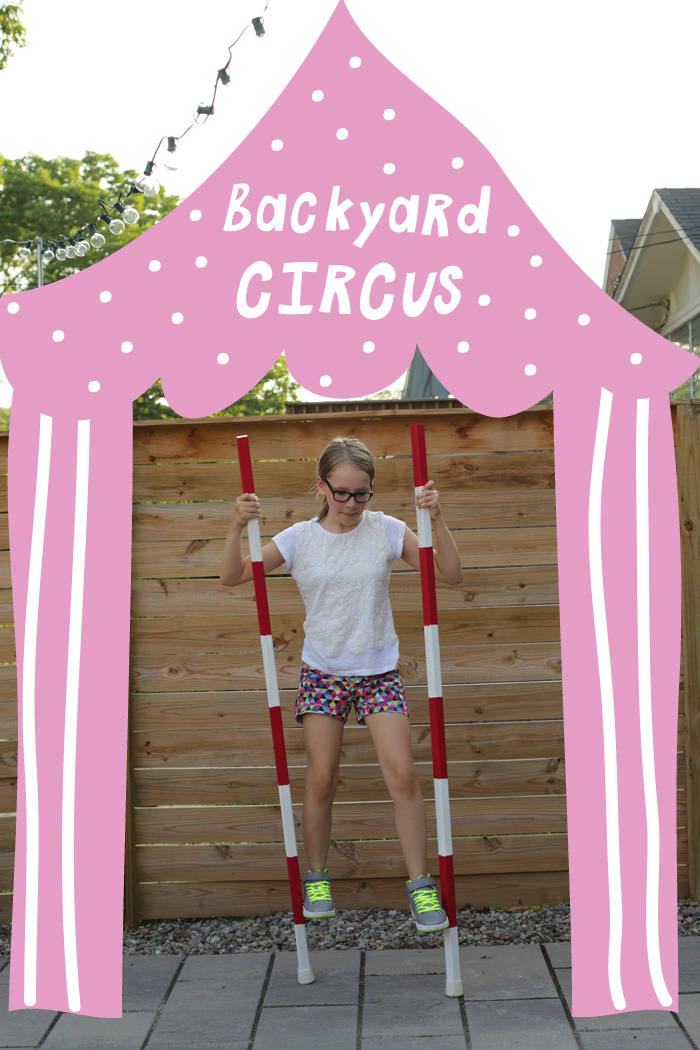 We have such an Endless Summer Projects treat in store for you today! Not 1, but 5 amazing posts, all about putting on a circus in your backyard! We've teamed up with Minted to bring you everything from DIY projects to food ideas to decor and more–we've got every detailed covered!
Our main project this week comes from Jennifer of Classic Play. She's got an awesome, family-friendly tutorial for making your own stilts! I remember learning to walk on stilts in elementary school PE, and I know my kids would go crazy for this fun project. Check out Classic Play for the full tutorial!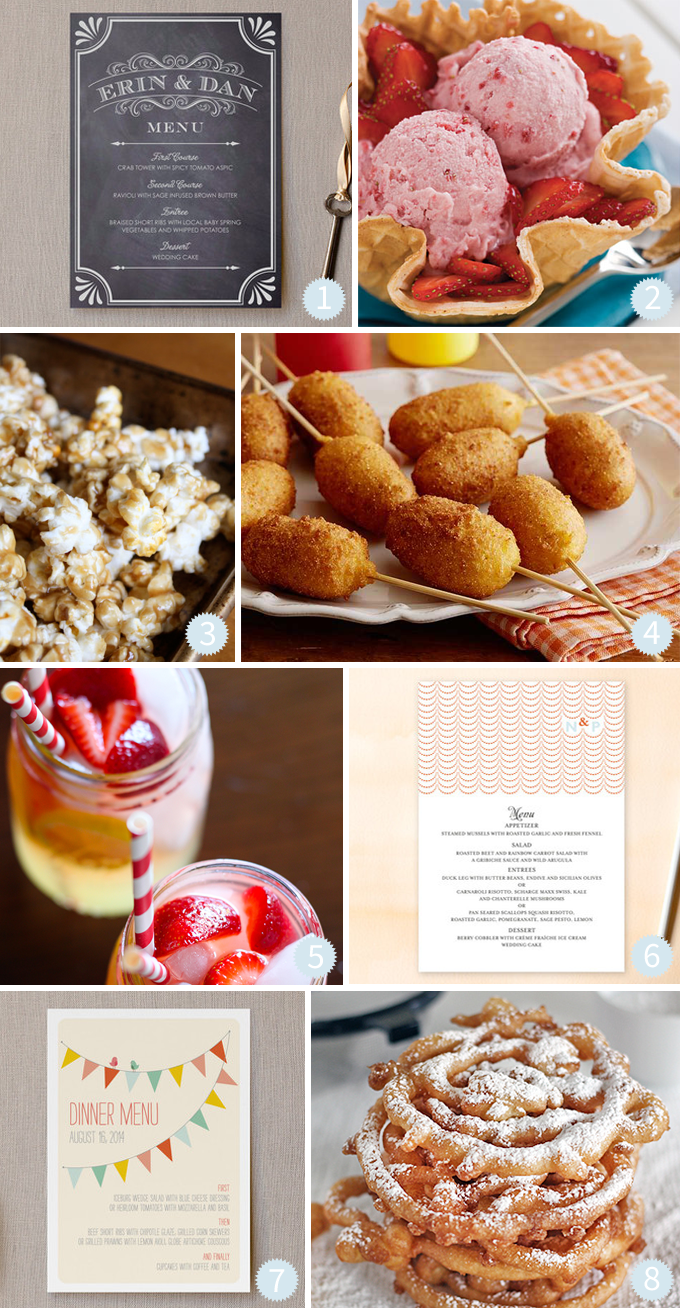 Naturally, I jumped at the chance to round-up some circus food favorites and pair them with a few cute customizable menus from Minted that would go perfectly with the circus theme:
1. chalkbaord menu from Minted
2. homemade ice cream (25 recipes!) from Southern Living
3. chewy, gooey homemade caramel corn from Lulu the Baker
4. mini corndogs from Paula Deen
5. homemade strawberry lemonade from Tatertots & Jello
6. swag menu from Minted
7. triangle bunting menu from Minted
8. homemade funnel cakes from Tablespoon
You can tune into the other Endless Summer Projects creators' blogs to find more details for your summer circus!
Circus party decor on This Heart of Mine
DIY circus costumes on Alexandra Hedin
A round-up of circus party invitations on Pars Caeli