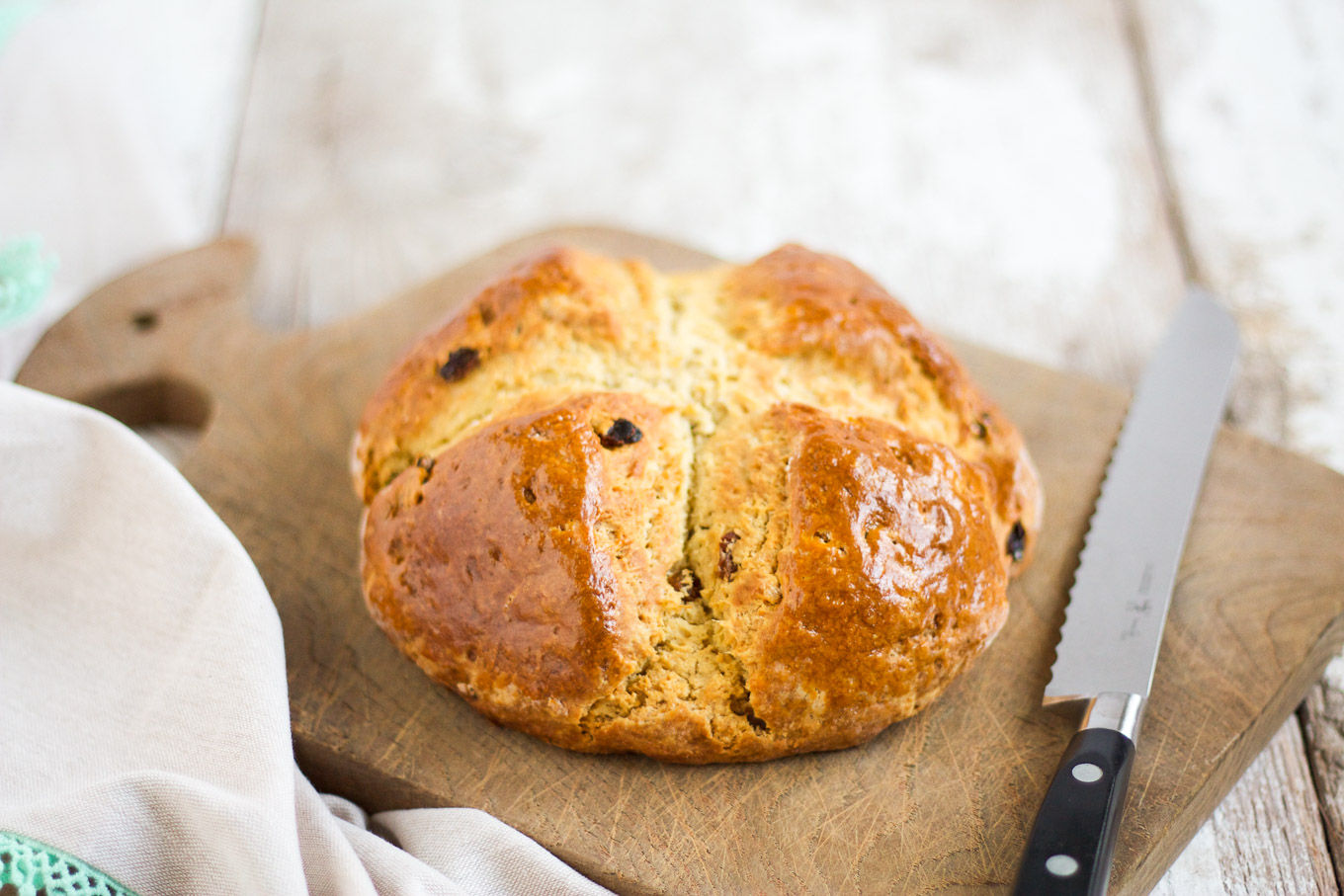 Almost a decade ago, we moved from Las Vegas, where I grew up and where most of my family still lived, to Oregon. We didn't know anyone, and my husband was at work all day while I was home in our little apartment with our baby. Other than taking long walks with the baby and reading lots and lots of books, I didn't have much to do all day. So I decided to make a cookbook for my husband's family. I emailed all of my husband's siblings and his parents, and had everyone submit their favorite, most-loved family recipes. Lots of my husband's favorites from his childhood made it in there—his mom's Mexi-Cali Surprise and Tortilla Casserole, and the peanut butter-chocolate cookie bars his elementary school cafeteria served that he always loved. It has become one of our go-to cookbooks over the past 10 years, and has introduced us to lots of new favorite recipes along with the old standbys.
This yummy Irish Soda Bread recipe comes from that cookbook. My sister-in-law included it, and we've been making it every St. Patrick's Day since. It's kind of like a giant biscuit, crispy and golden on the outside, tender on the inside. The dough is buttery and light, and the golden raisins add little bits of mild sweetness in every bite. It tastes amazing warm or lightly toasted, and slathered with butter and jam. And Irish Soda Bread isn't just for St. Paddy's Day! It's so tasty and so easy to make, that you can have it with breakfast or a cup of tea anytime.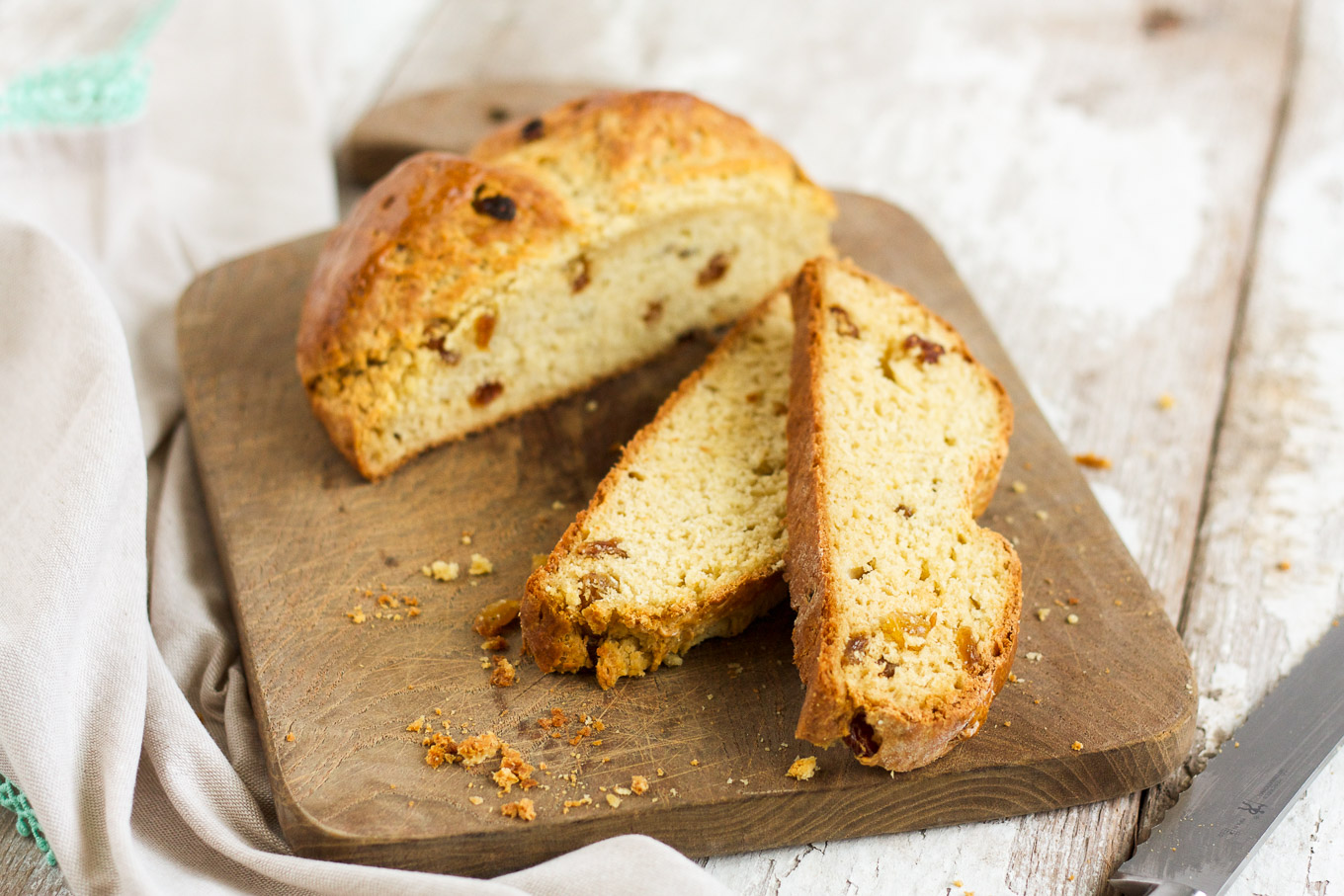 Irish Soda Bread
Ingredients
2 cups flour
2 Tablespoons brown sugar
1 teaspoon baking powder
1 teaspoon baking soda
½ teaspoon salt
3 Tablespoons butter, cold, and cut into chunks
2 eggs, divided
¾ cup buttermilk
⅓ cup golden raisins
Instructions
Preheat the oven to 375°F. In the bowl of a food processor, combine flour, brown sugar, baking powder, baking soda, and salt, pulsing a few times to combine. Add cold butter, and pulse just until butter is mixed in. Add 1 egg and buttermilk, and pulse until dough comes together in a ball. Scrape dough out onto a well-floured work surface. Sprinkle raisins on top and a generous sprinkling of flour, and knead well until dough is not longer sticky and raisins are evenly distributed. Shape the dough into a round, place on a greased baking sheet, and slash an X on the top of the loaf. In a small bowl, beat the remaining egg, then brush the egg on the top of the loaf. Bake for 30-35 minutes, until the bread is golden.
Serve the bread sliced, warm or lightly toasted, and spread with butter and jam.