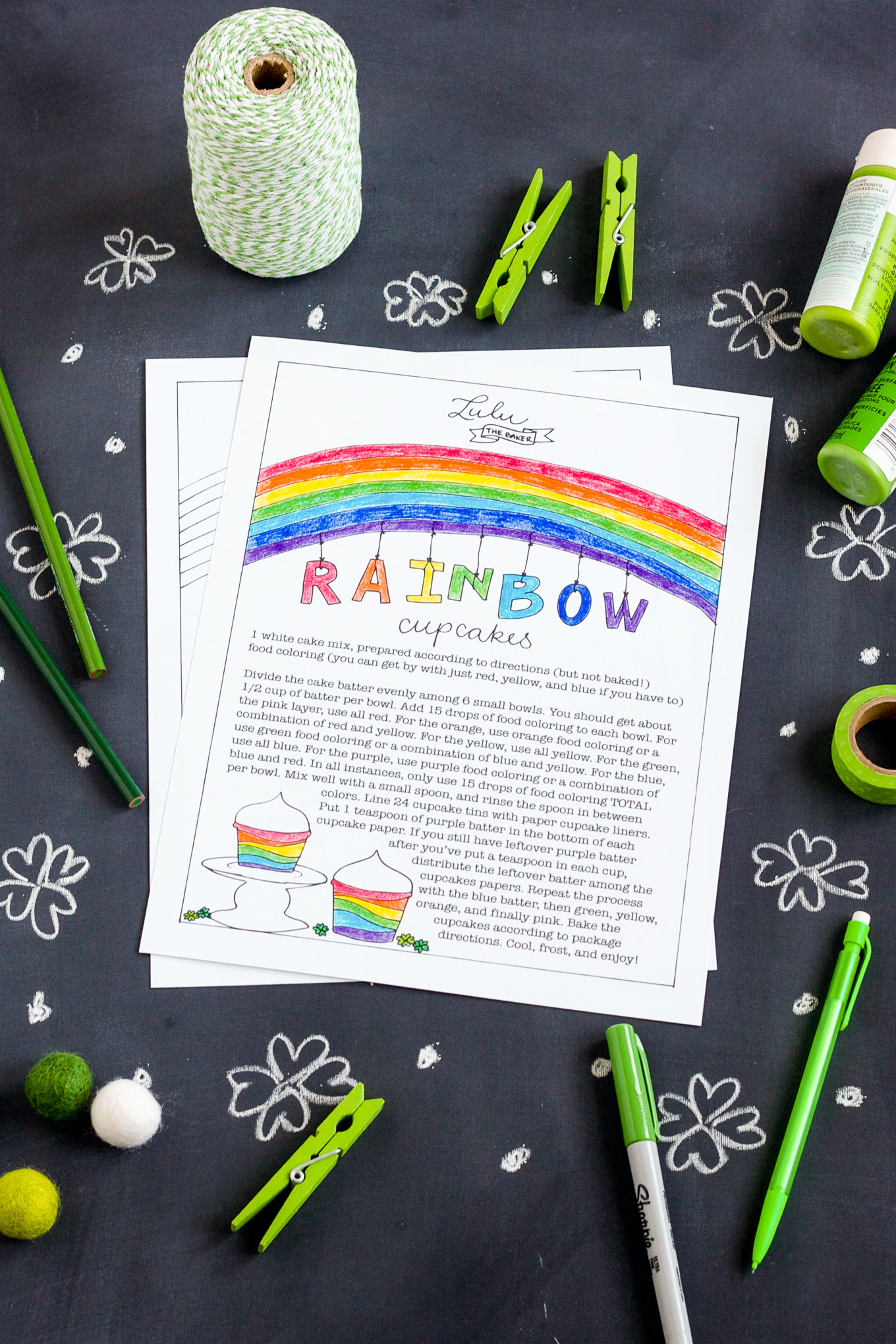 Happy St. Patrick's Day! I know I say this about every holiday, but this really is one of my favorites. We're starting out with a breakfast of Lucky Charms, as always. We're wearing all green to school and work. And we're getting together tonight to eat our traditional Irish Fry, one of my favorite dinners of the year.
I wanted to hurry and get this month's printable coloring page out to you guys in time for today's festivities! Rainbow cupcakes are so cute and so easy. In fact, there's still time to make them for dessert tonight! All you need is some cake batter and a little food coloring.
To download your free printable cupcakes coloring page, click HERE. Then just print and color. And while you're at it, make yourself a big batch of rainbow cupcakes to share or eat all by yourself! And if you missed the past coloring pages, you can find soft sugar cookie HERE and luscious lemon curd HERE.