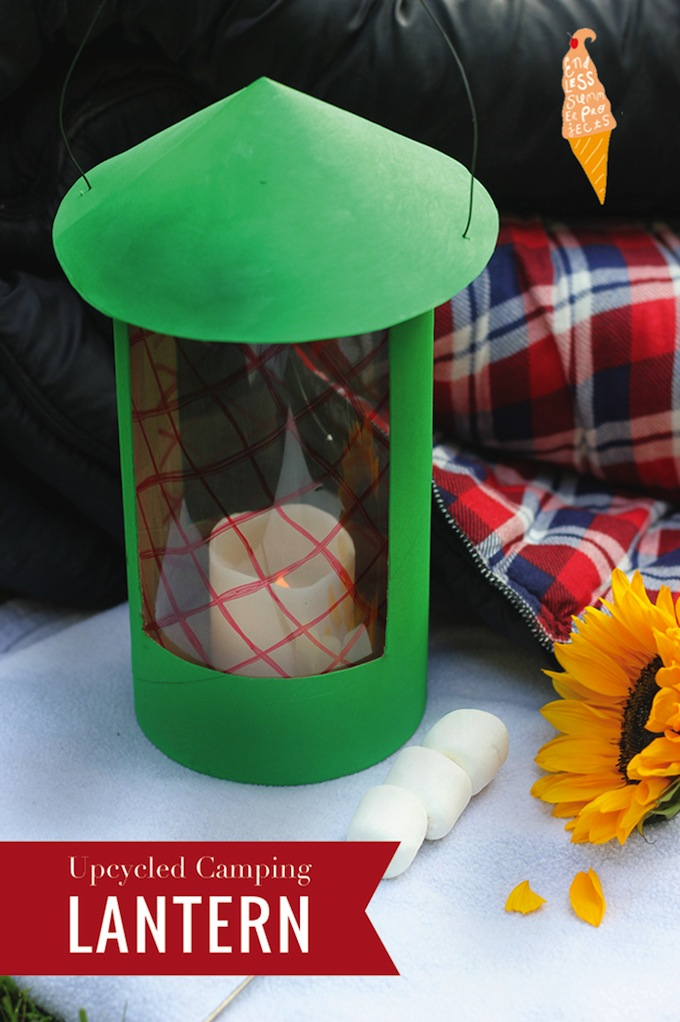 This post is sponsored by Bing.
It's Wednesday, and I am once again excited to share this week's Endless Summer Project with you! We kicked off the epic road trip part of our Endless Summer Projects series last week with these cute vacation mobiles from Classic Play. This week, MJ from Pars Caeli has created fun DIY lanterns that would be perfect to make for your next campout! Whether you're heading to the woods, the beach, or your own backyard, these sweet lanterns add a pinch of charm to any campground. They're so fun, and a project that all ages can work on together. Visit Pars Caeli for the complete list of materials and instructions.
Here's a list of the Endless Summer Projects we've had so far this year: Vacation Mobiles from Classic Play; Outdoor Cooking with Kids (plus two awesome recipes!) from Lulu the Baker; Screen-Printed Tees from This Heart of Mine; a DIY Firework Tablecloth on Alexandra Hedin; 6 Backyard Water Balloon Games from Pars Caeli; DIY stilts and ideas for a backyard circus on Classic Play; mid-century modern birdfeeders on Lulu the Baker; collapsible cardboard houses from This Heart of Mine; scavenger hunt ideas, tips, and free printables on Alexandra Hedin; large-scale wall art for kids on Pars Caeli; and a free printable Summer banner on Classic Play. We're nearing the end of summer, if you can believe it, but we still have a few projects left to share with you. Be sure to check back next Wednesday to see what the next stop on our road trip is!