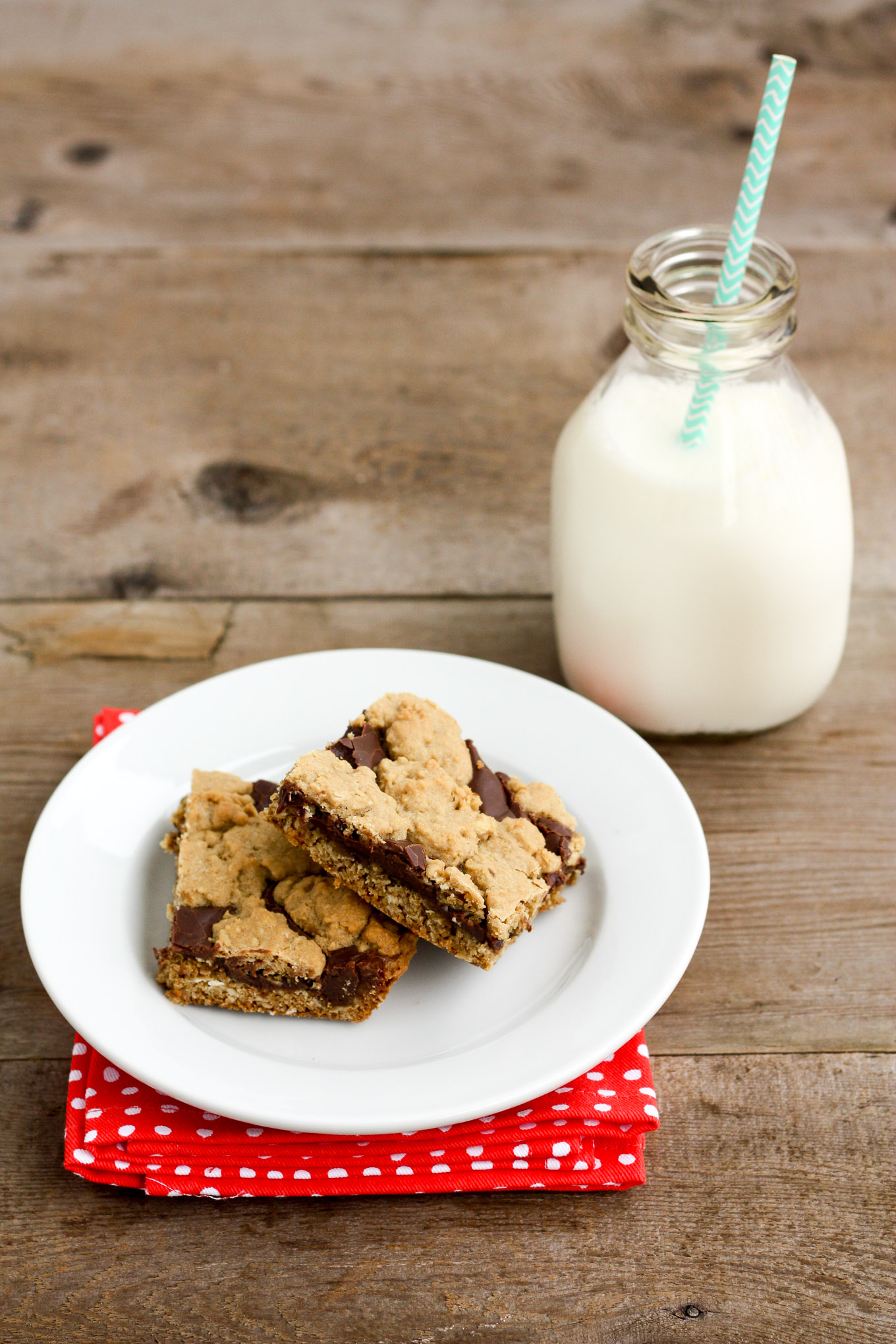 Years ago, when our oldest was just a baby, we went on a big vacation with my family to San Diego. My husband had lots of family in the area at the time, so we got to see some of his siblings as well. His brother and sister-in-law met us at the San Diego Zoo one day, and my sister-in-law, Jessica, brought some homemade bar cookies that she was kind enough to share with my whole family. They were called Chocolate Revel Bars, and we ate them all and couldn't stop talking about how good they were. A few years later, I put together a family cookbook for my husband's family, and I specifically asked Jessica to include the recipe for those cookies that my family had loved so much. Every once in a while, someone will fondly say, "Remember when we went to the San Diego Zoo, and Jessica brought those bar cookies? Those were really delicious." They are practically legendary!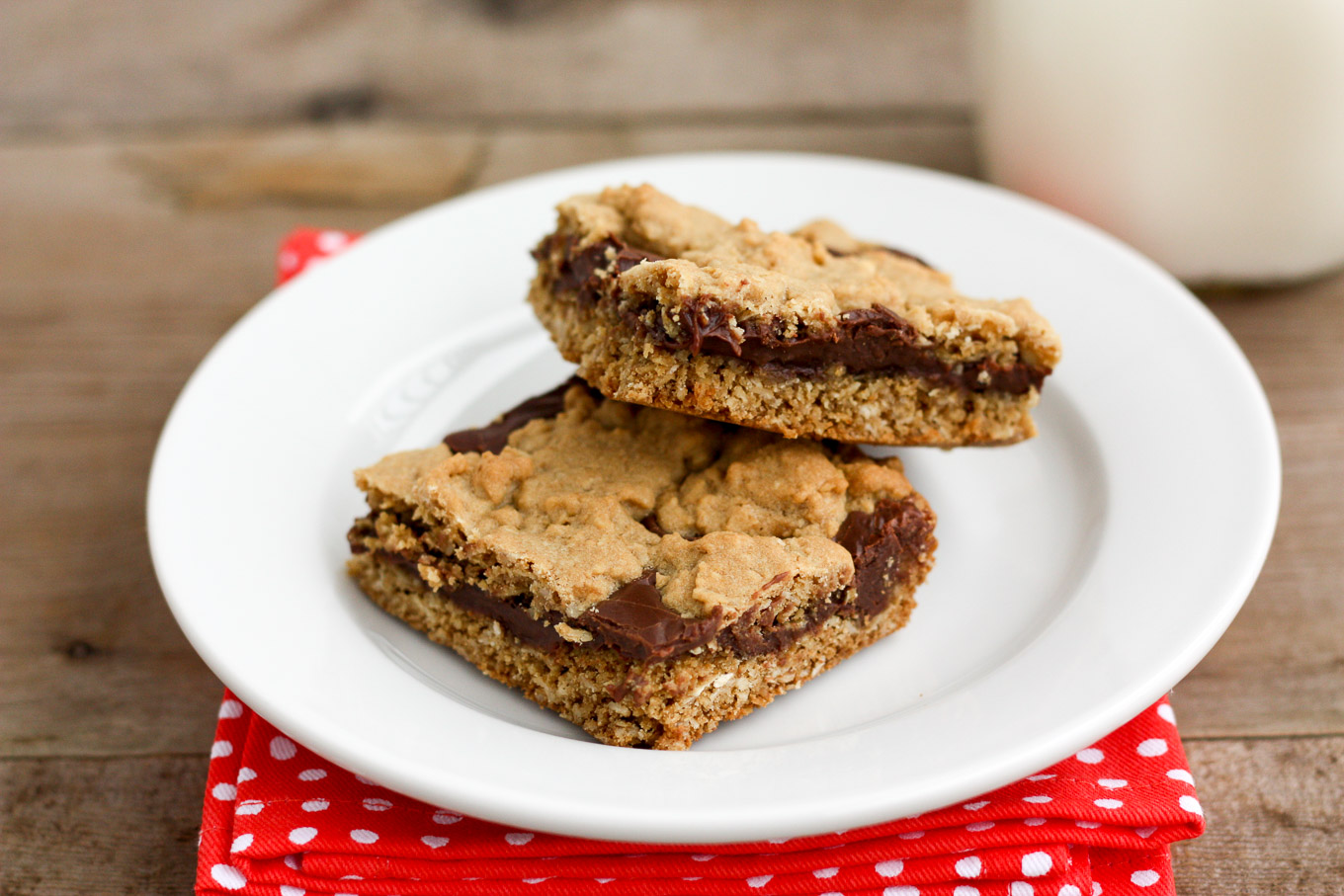 Chocolate Revel Bar Cookies are kind of like chocolate chip cookies in bar form. But instead of just having little bits of chocolate scattered throughout the cookie dough, they have a thick layer of rich chocolate, almost like hot fudge sauce. They are super easy to make, and so tasty—the perfect afternoon treat for a trip to the zoo, or just a day at home.

Chocolate Revel Bar Cookies
Ingredients
1 cup (16 Tablespoons) butter, softened and divided
2 cups packed brown sugar
2 eggs
4 teaspoons vanilla, divided
2½ cups flour
1 teaspoon baking soda
3 cups quick-cooking oats
1½ cups semisweet chocolate chips
1 14-oz can sweetened condensed milk
Instructions
Preheat the oven to 350°F.
Set aside 2 Tablespoons of softened butter for the chocolate sauce. In a large mixing bowl or in the bowl of a stand mixer, beat remaining butter and sugar on medium speed until light and fluffy. Add eggs and 2 teaspoons vanilla, and beat until combined. In a small bowl, combine flour and baking soda. Add flour mixture to butter mixture, and beat on low speed until combined. Stir in the oats by hand; set aside.
In a medium saucepan, combine chocolate chips and sweetened condensed milk with reserved 2 Tablespoons butter. Cook over low heat until chocolate is melted, stirring occasionally. Remove from heat, and stir in 2 teaspoons vanilla.
Press two-thirds of the cookie dough into the bottom of an ungreased jelly roll pan (10x15 inches, slightly smaller than a regular cookie sheet). Spread the chocolate sauce evenly over the cookie dough. Evenly sprinkle or place small blobs of remaining cookie dough on top of the chocolate sauce.
Bake for 25 minutes until the top is lightly browned. Remove from oven and allow to cool completely before cutting into squares.