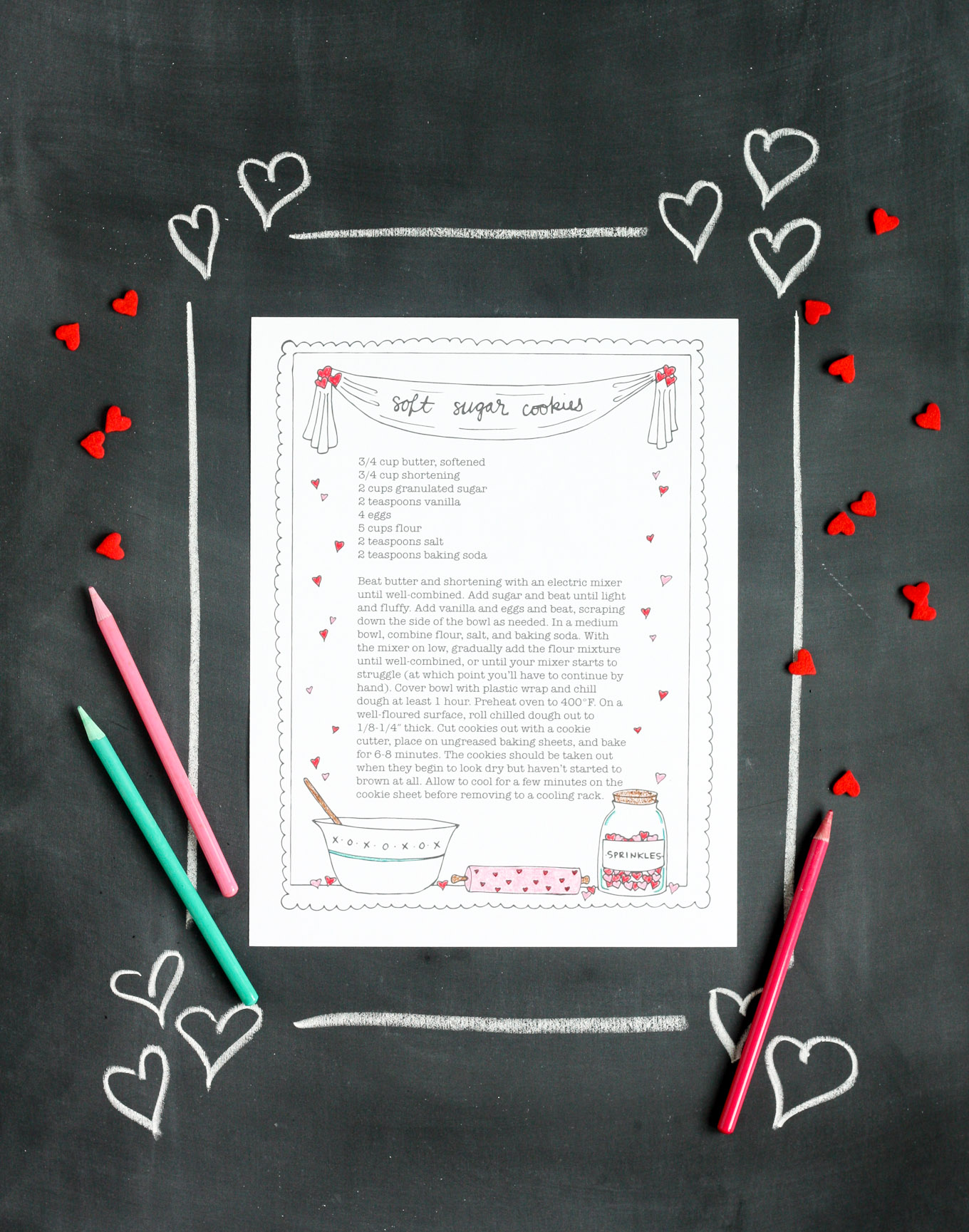 One of my favorite treats to make at Valentine's Day is my mom's frosted sugar cookies. They were always a special treat when I was growing up, and I love making them now with my own kids. I love rolling out the dough and cutting it into fun shapes, then frosting and decorating the baked cookies. And eating them is, of course, the best part! They are delicious and pillowy soft, and taste amazing covered with cream cheese frosting or vanilla buttercream and sprinkles.
Last month, I posted my first printable recipe coloring page for Luscious Lemon Curd. And today, I have February's printable recipe for you. Click HERE to get your own copy. You can download, print, and color the recipe for my favorite Soft Sugar Cookies just in time for Valentine's Day. It would be really cute to give a copy to your neighbors along with a big batch of heart-shaped sugar cookies! And if you just want the cookie recipe, you can find it HERE.
Happy Valentine's Day!