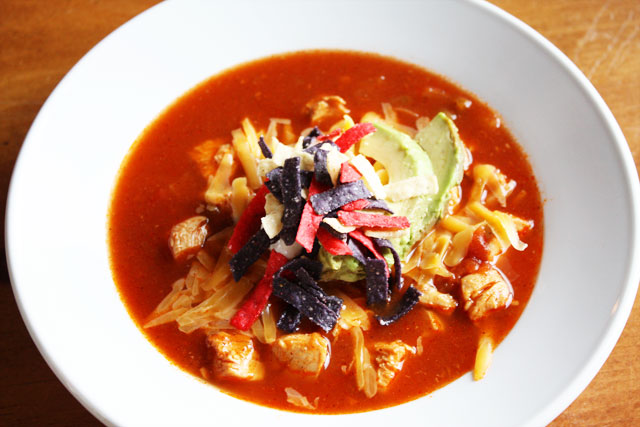 One of the nice things about writing this blog is that it makes it easy for me to find my go-to recipes without having to sift through piles of recipe cards or magazine pages. A lot of times, after writing a post, I'll throw away my hard copy of the recipe, especially if it was hastily scratched out on a scrap of paper, most likely the back of a piece of junk mail or an old receipt. But there are a few recipes that, no matter how many times I've made it or how easy it is to look up on this blog, I will always make the extra effort to find in print. This recipe is a perfect example. My copy of it is written out on an old piece of plain paper, not one that came out of a cheap ream of white printer paper, but out of a small box of nice paper for writing letters. It is written very carefully in my mom's beautiful cursive with a felt-tip pen (with a tiny correction in Nana's distinct handwriting in black ball-point). It is a recipe that I treasure, not because it is so delicious (it is!), but because it was written with love and care many decades ago. And I assure you that after I publish this post, I will still make the effort to find it every time I make Tortilla Soup.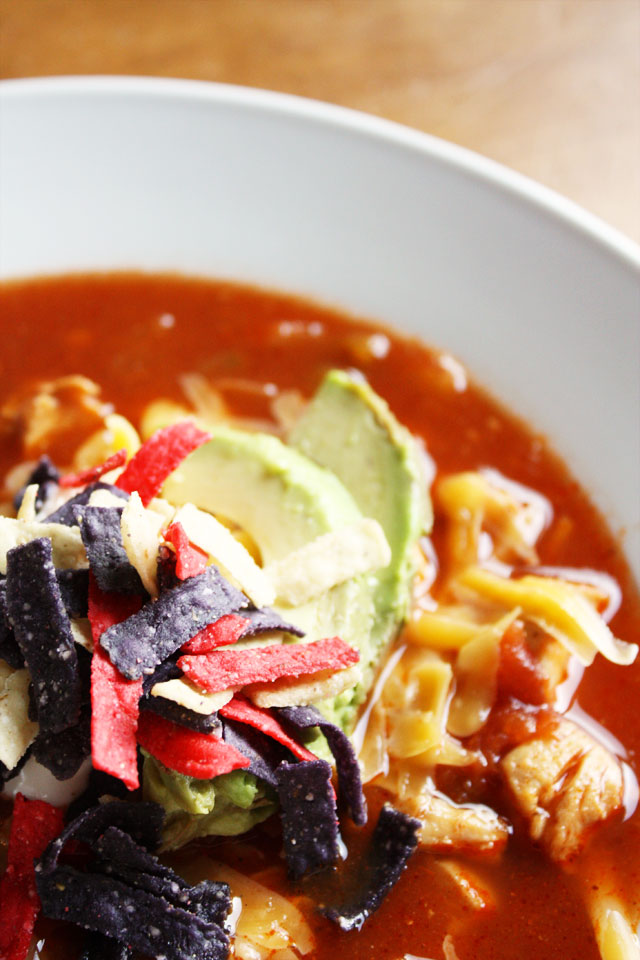 Tortilla Soup
Ingredients
½ cup chopped onion
1 4-oz can green chilies
2 cloves garlic, minced
3¾ cups water
1½ cups tomato juice
1 8-oz can tomato sauce
1 medium tomato, chopped
1 teaspoon beef bullion granules
1 teaspoon cumin
1 teaspoon chili powder
1 teaspoon worcestershire sauce
¼ teaspoon pepper
2-4 drops tobasco
2-3 cups cooked and shredded chicken
1 cup shredded monterey jack
peeled and sliced avocado
sour cream
10-12 corn tortillas, fried and cut into strips (I just use the little tortilla strips that you garnish salads with)
Instructions
In a little oil in a dutch oven, saute onion, chiles, garlic. Add water, tomato juice, tomato sauce, tomato, bullion, cumin, chili powder, worcestershire sauce, pepper, and tobasco. Stir and cover. Reduce heat and simmer 1 hour. Add chicken. Serve in bowls, topped with cheese, avocado, sour cream, and tortilla strips.
Notes
In my mom's original recipe, she writes that you may need to add up to 2 extra cups of water if the soup is too thick, but I've never added any extra water. You may, however, if you feel you need to.
SaveSave