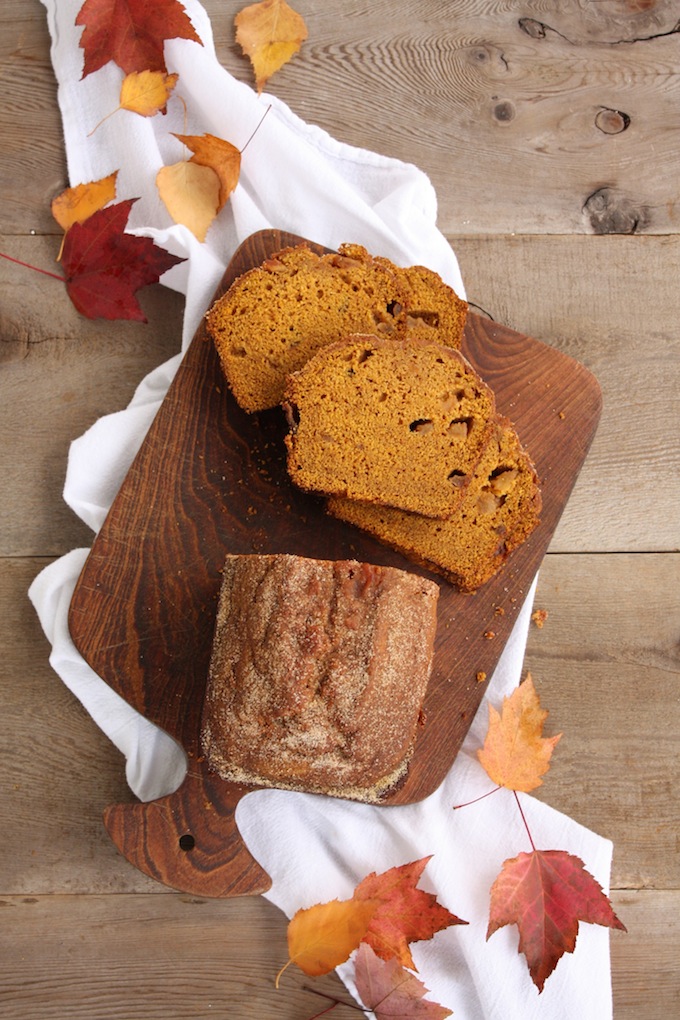 Happy Friday, folks! Did you know that today is World Kindness Day? I can't think of a nicer holiday, really. My friend MJ of the lovely blog Pars Caeli has a line of t-shirts that say "Kindness is the new black" and "Always be kinder than you feel." I think we all need those reminders, right?! Her tees will be on sale this weekend, so be sure to hop over to her shop and check them out.
And if you want to do something extra nice for your friends, neighbors, or family, make them this spiced apple pumpkin bread. Two of my favorite things about Fall are the baked goods made with spiced apples and the baked goods made with spiced pumpkin, and now I have don't to choose between them. This recipe combines all of that scrumptious autumnal flavor into one delicious recipe. And as a bonus, it'll make your kitchen smell better than any Fall candle known to man! You can get the recipe on my latest Design to Dish post for Julep.
Happy World Kindness Day, and have a great weekend!