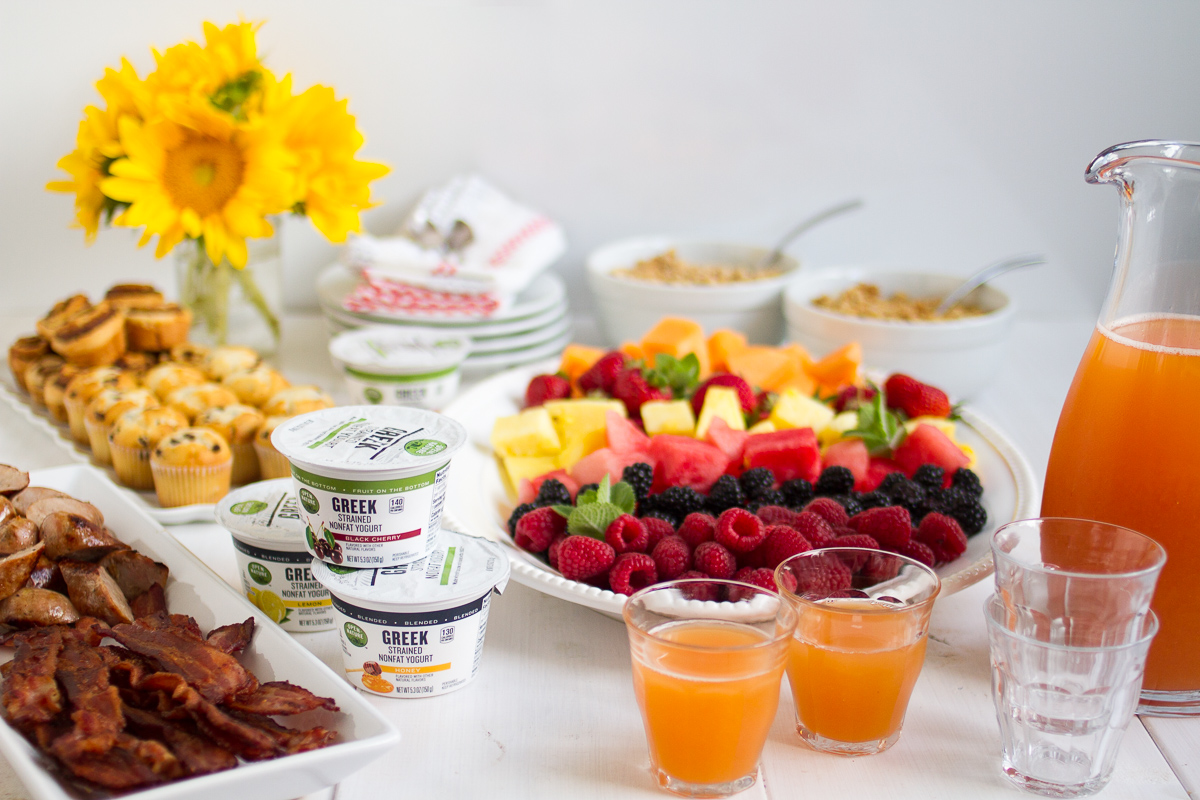 This post was created in partnership with Safeway and Albertsons. All thoughts and opinions are my own.
I've realized lately that we have a lot of family that lives near us, and that we get the whole group together a lot. When my husband and I moved to Oregon with our then 10 month-old baby, we didn't have any family nearby. And somehow, over the past decade, we've managed to convince both sets of parents, one set of grandparents, and lots of siblings to move here too. We love having everyone gather at our house for holidays, special celebrations, and even just regular weekends. Having lots of people coming over regularly for meals and hang-outs has given me the opportunity to develop some easy entertaining strategies, so that having the whole family get together is a fun thing to look forward to instead of something to dread.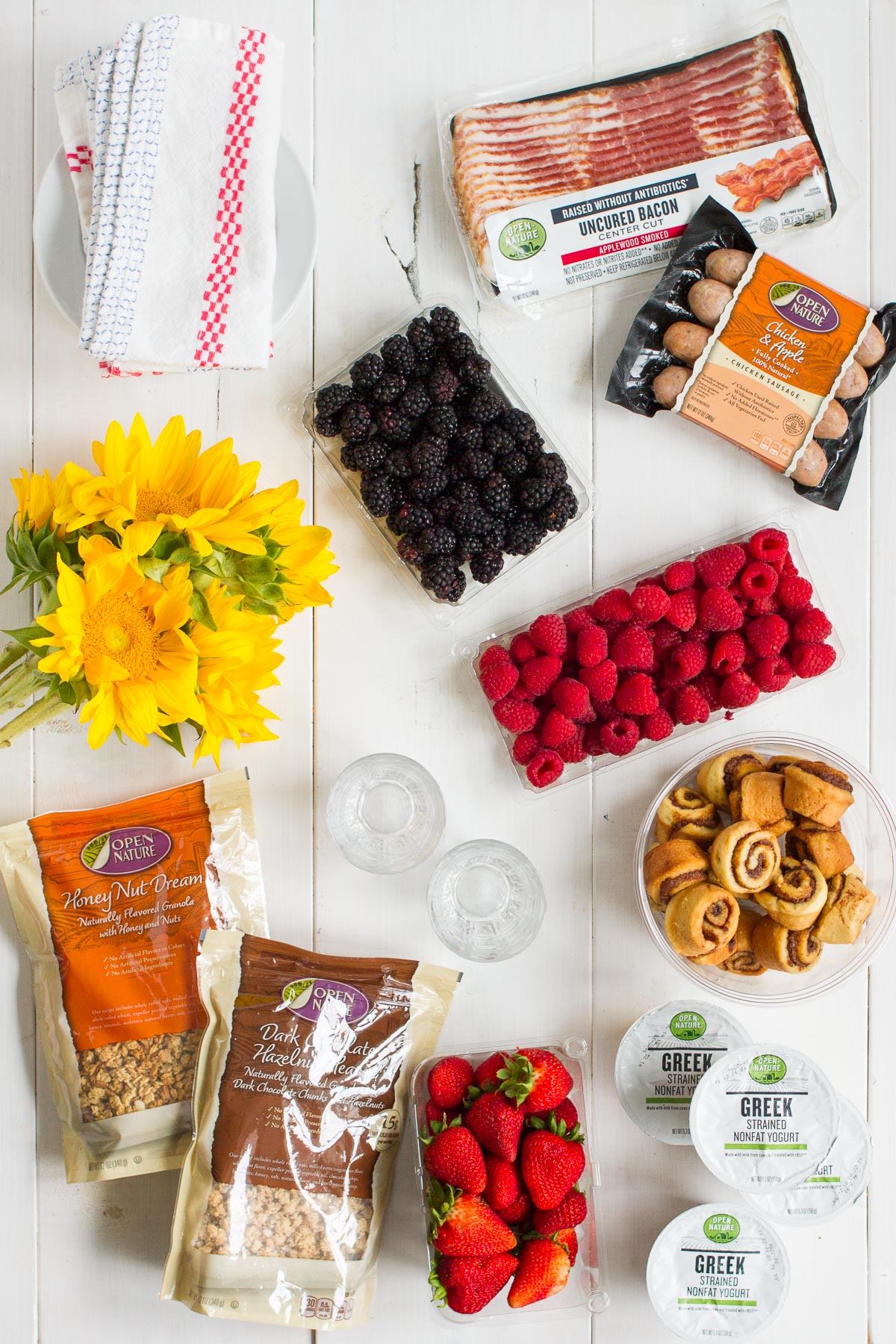 We had grandparents stop by for breakfast last weekend, and I put together this effortless summer brunch using some of our favorite Open Nature® products from our local Albertsons (you can get them from Safeway's in Oregon too). I also grabbed a few yummy items from the Albertsons bakery, fresh fruit, and juice, and it was an easy, delicious breakfast that kids and grown-ups alike loved. With almost no effort and very little time spent cooking, I was able to prepare a beautiful brunch spread that my family went crazy for. If you've been avoiding having friends and family over for brunch because you think it's too much work, think again! Here are my best tips for putting together an effortless (and delicious!) summer brunch:
Include yogurt and granola. Greek yogurt with crunchy, sweet granola is one of my go-to breakfasts during the week, and it is a perfect component of basically every brunch or breakfast. I love Open Nature's Greek Strained Yogurt. It's super smooth and thick without the sugary sweetness and artificial colors a lot of other yogurt brands have. I like pairing it with Open Nature Honey Nut Dream Granola. It's the perfect basic granola—crunchy, sweet, and wholesome.
Get lots of fresh fruit. Summer berries like strawberries, raspberries, and blackberries are always easy to add to a brunch spread because they only require a quick wash, but pre-cut pineapple and melons are yummy and equally fuss-free. I put out what I considered a huge tray of fresh fruit last weekend, and we ate all of it. ALL OF IT.
Pour beverages into pretty bottles or pitchers. Whether you are serving milk, ice water, or juice, it will look much better poured into a pretty container. This is definitely a case of a little effort going a long way.
Include something hearty, like bacon or sausage. A brunch with just pastries and fruit is kind of like a free hotel breakfast, which is good but sometimes leaves you wanting more. If you add a few delicious breakfast meats like bacon and sausage, it takes everything up a notch and makes the meal complete. I cooked up a package of Open Nature Chicken & Apple Sausage and a pound of Open Nature Uncured Applewood Smoked Bacon, and they rounded out our brunch so nicely. The bacon was crispy and smoky, and the sausage had a hint of sweetness and spice. I really like that Open Nature meats are minimally processed and taste great. This was the only cooking I did, and both the sausage and bacon were ready in under 15 minutes while I washed fruit and set out trays.
Grab baked goods from the bakery. I knew my kids would especially love a few baked goods at our weekend brunch, and I figured some tasty carbs would round everyone's breakfast out nicely. I wanted this to be essentially a utensil-free brunch (so much easier plus fewer dishes to wash), so I picked up mini chocolate chip muffins and mini cinnamon rolls from the Albertsons bakery. Croissants, mini scones, and breakfast Danishes would also be great choices.
Buy fresh flowers. A vase, jar, or pitcher of fresh blooms is the perfect finishing touch to any get-together. They add a beautiful pop of color and a hint of natural softness. I grabbed a little bouquet of summer sunflowers from the grocery store, and they made my whole brunch spread so cheery.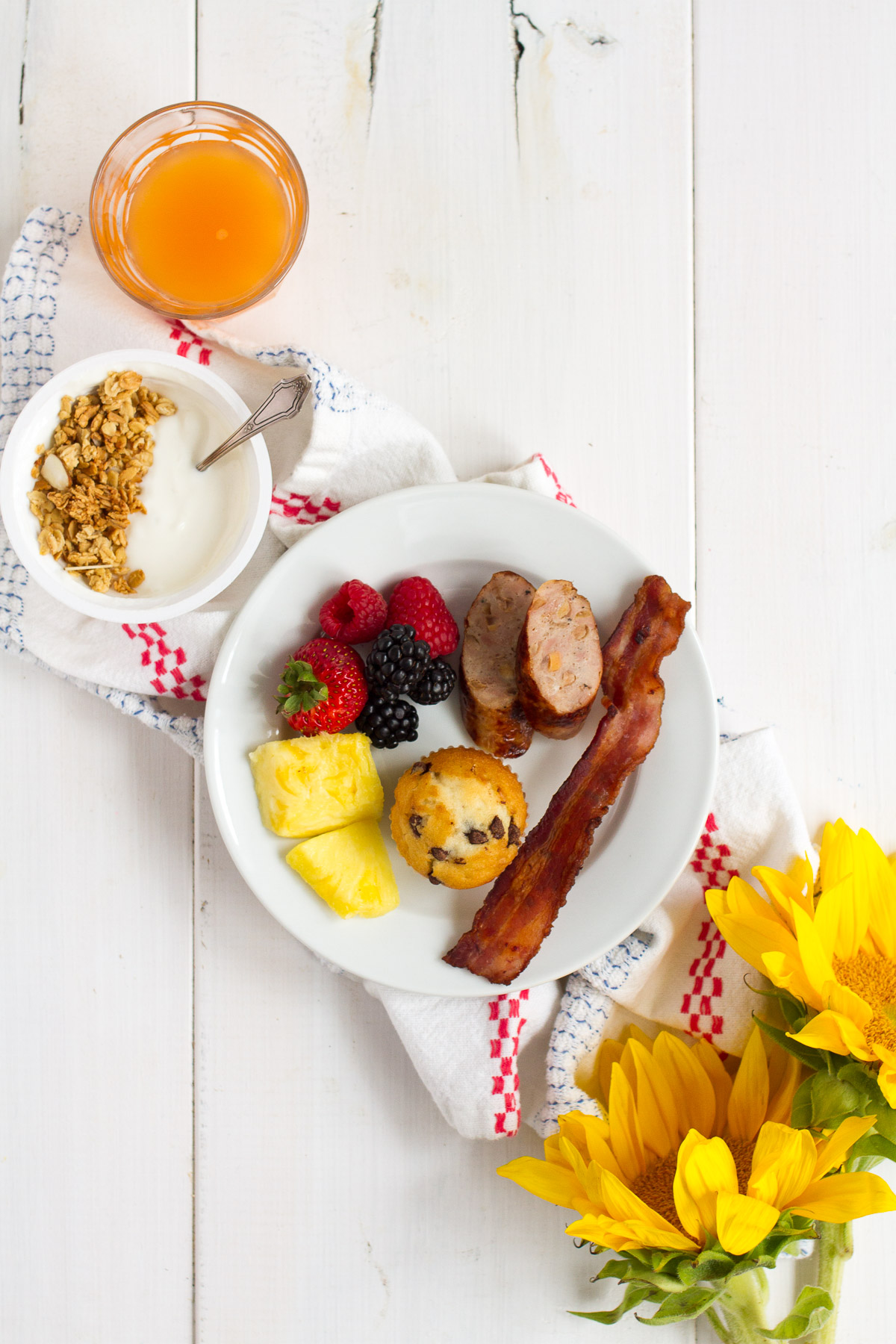 Whether you have family visiting from out of town this summer, or want to get together with friends for a relaxing Saturday morning nosh, pulling off a beautiful and delicious summer brunch can be effortless! These fantastic Open Nature products are available in my area exclusively at Albertsons or Safeway stores, all at a great value. You can also find all the Open Nature products at any of the Albertsons Companies family of stores, including ACME Markets, Jewel-Osco, Vons, Pavilions, Randall's, Tom Thumb, Shaw's, Star Market, and Carrs/Safeway. You can find a store locator, along with more meal ideas and tips, at Albertsons.com or Safeway.com. Happy Summer Brunching!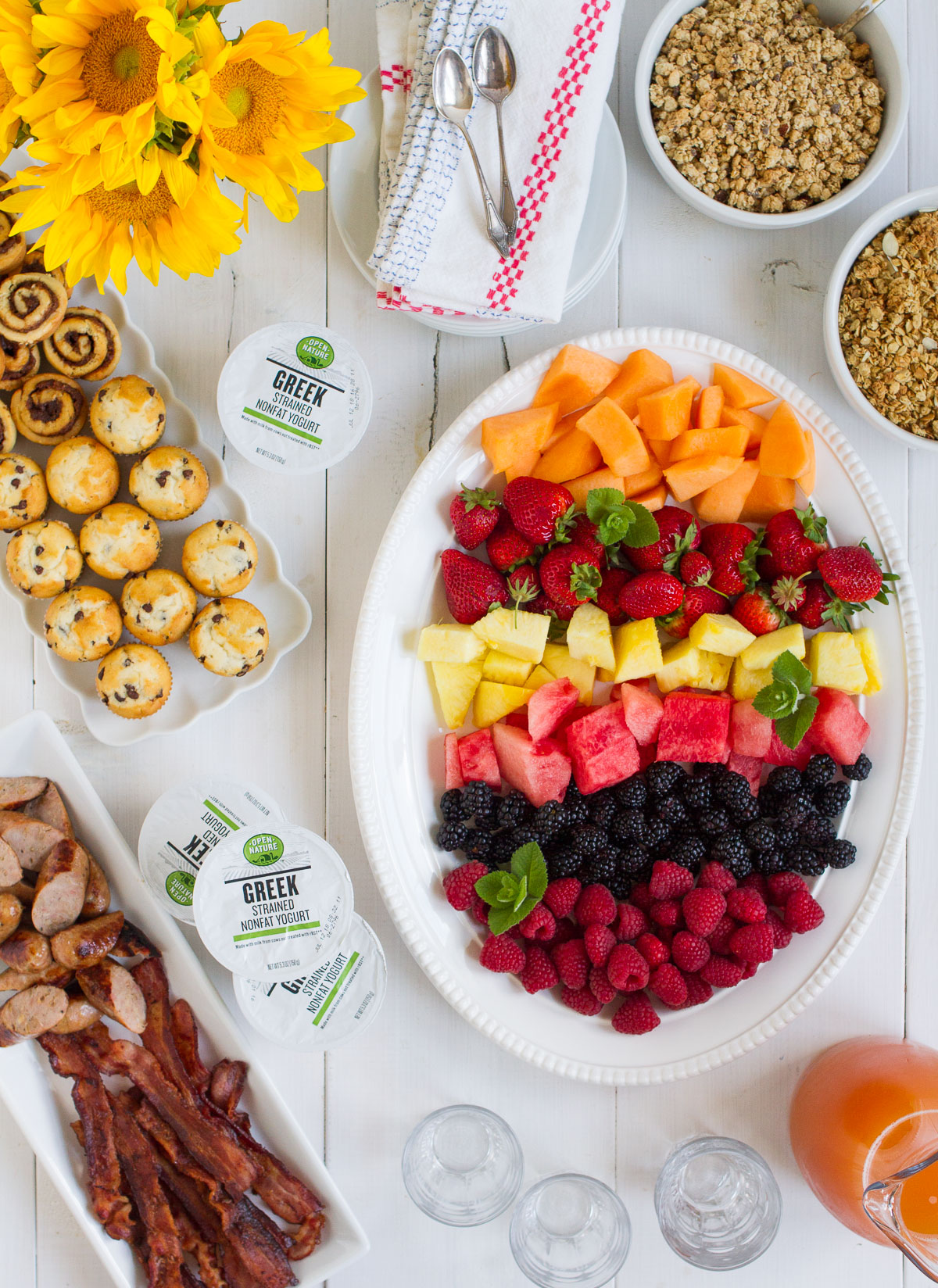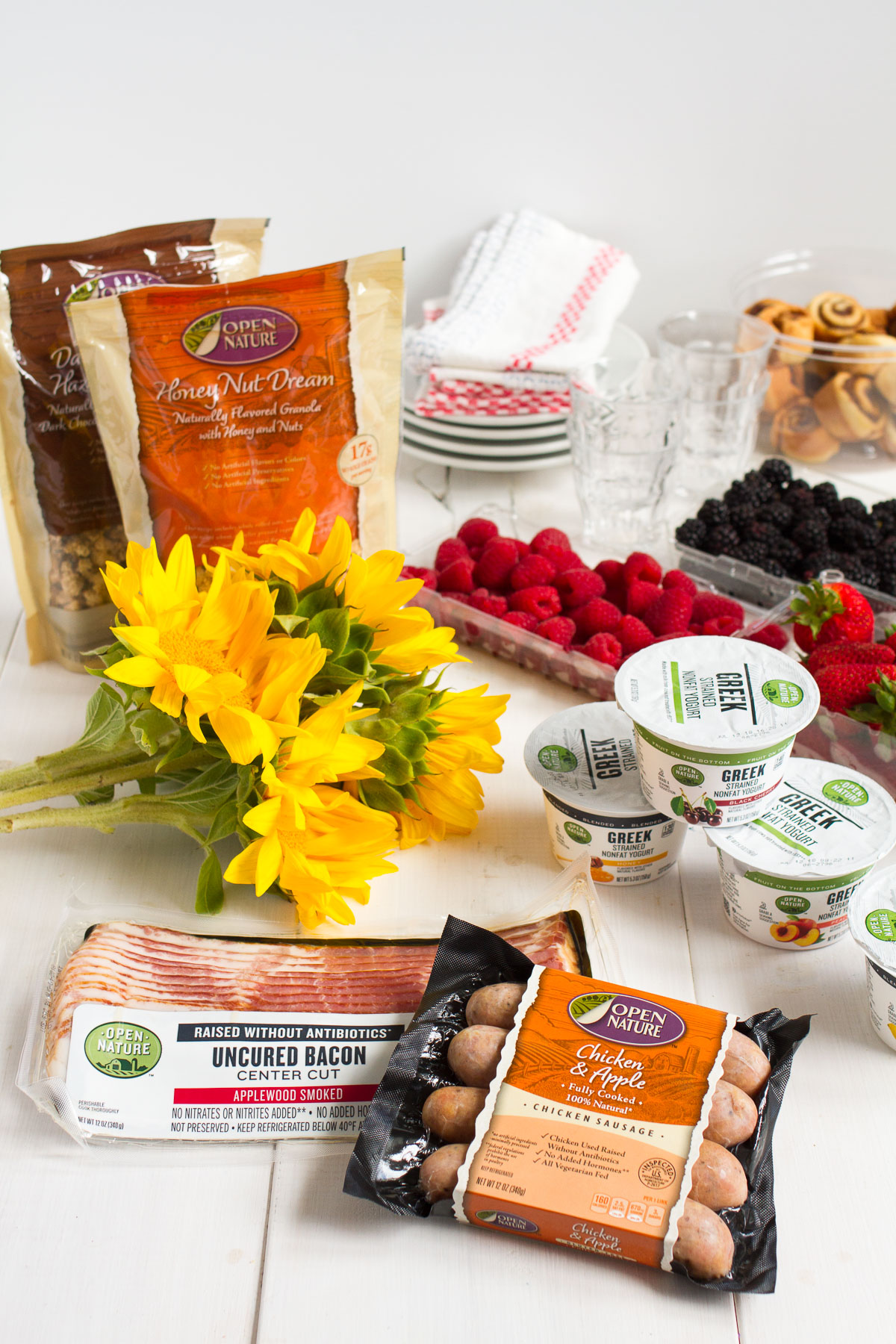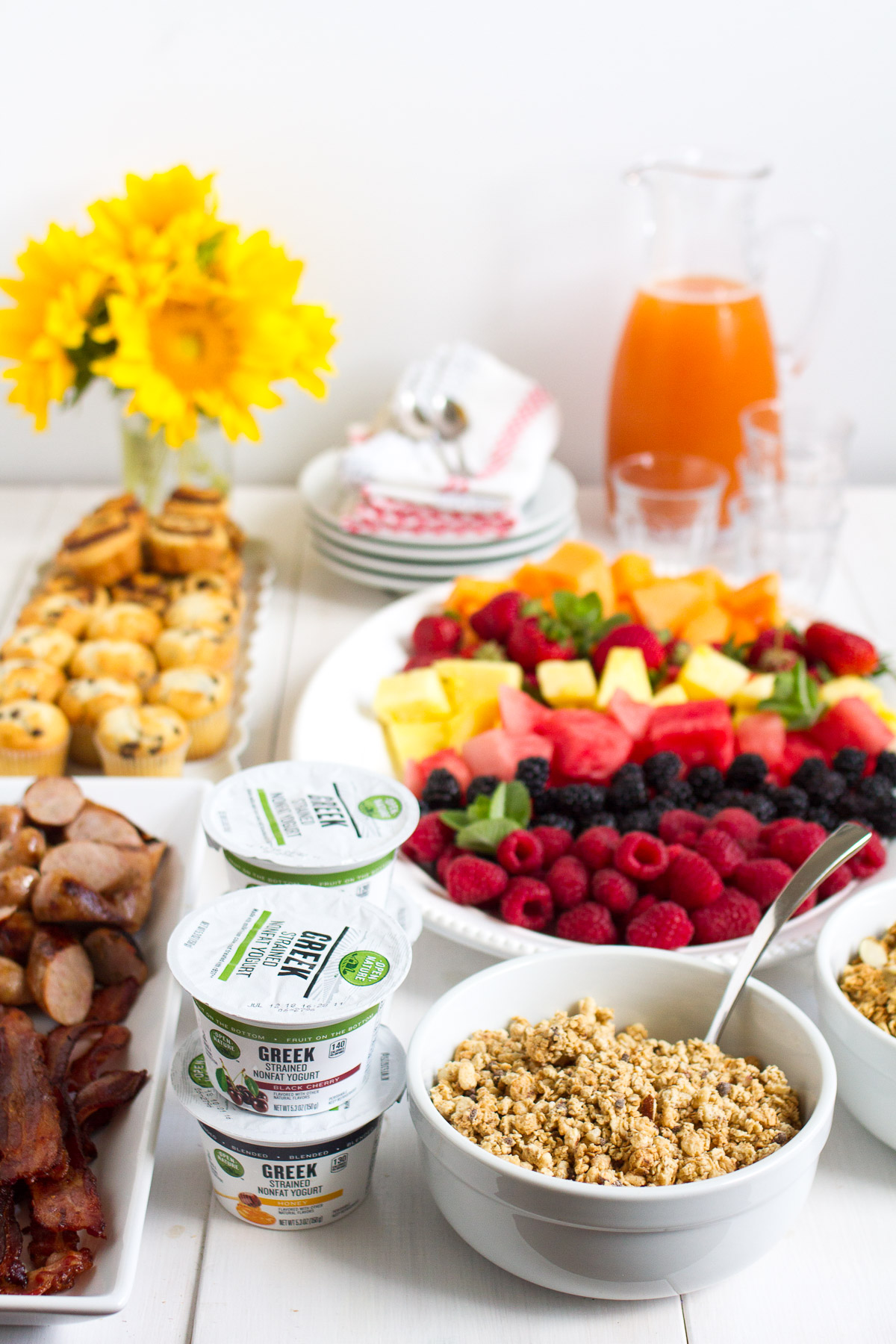 SaveSave
SaveSave
SaveSave
SaveSave