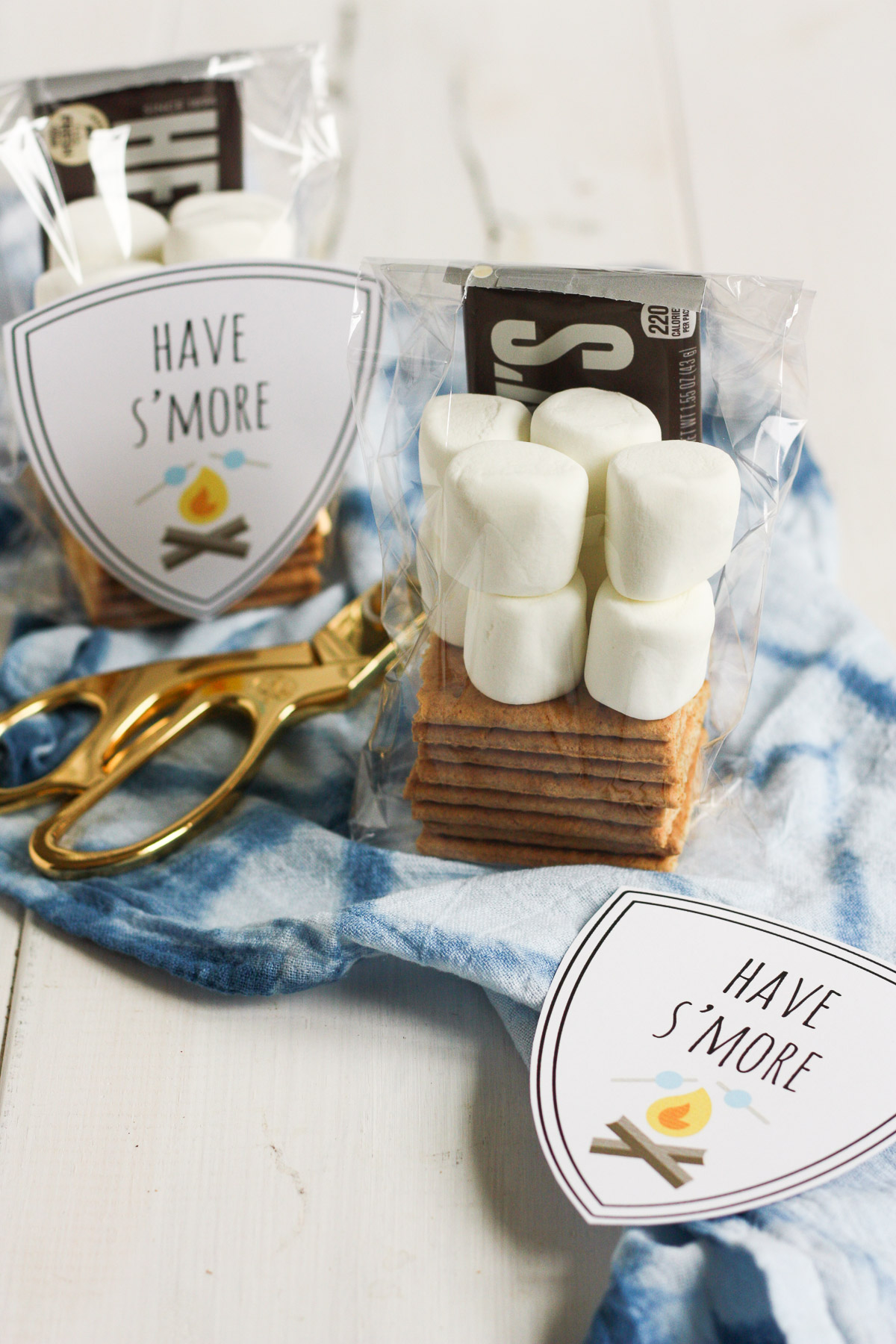 This post has been sponsored by HERSHEY'S + Jet Puffed + HONEY MAID. All thoughts and opinions are my own.
One of my family's favorite summertime activities is making s'mores. As soon as the weather starts to get warm towards the end of spring, we stock up on HERSHEY'S Chocolate Cars, HONEY MAID Honey Grahams, and Jet Puffed Marshmallows; grab our ever-growing collection of marshmallow roasters; and head to the back patio for frequent, impromptu s'mores sessions after dinner.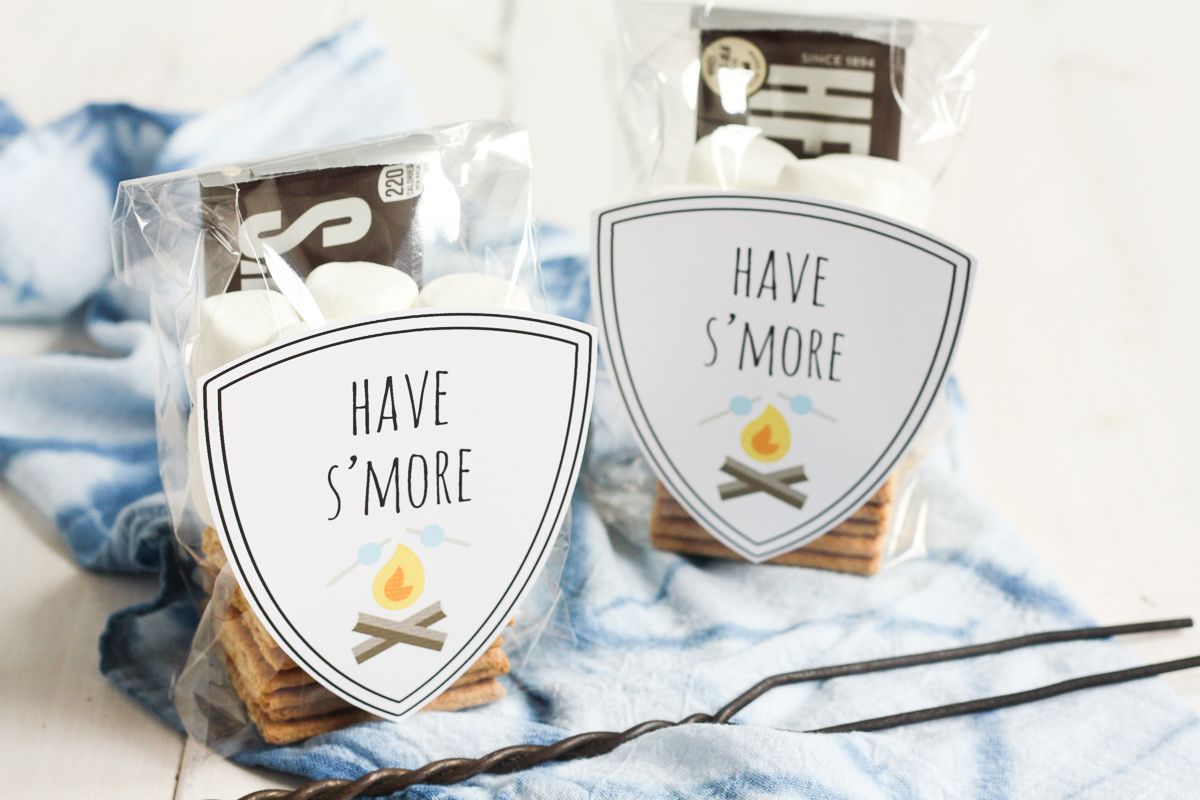 S'mores are our summer treat of choice whenever we have cousins or friends over, after special summer dinners, or even after regular weeknight meals with just our little family. My husband and I love s'mores as much as the kids do, and everyone gets excited when we say it's s'mores time. One year, at the end of the summer, we even invited friends over for a big s'mores party. We gathered all the classic ingredients and a few creative ones as well, had guests bring their favorite s'more makings, and had a great time trying all the different s'mores flavor combinations we could think of.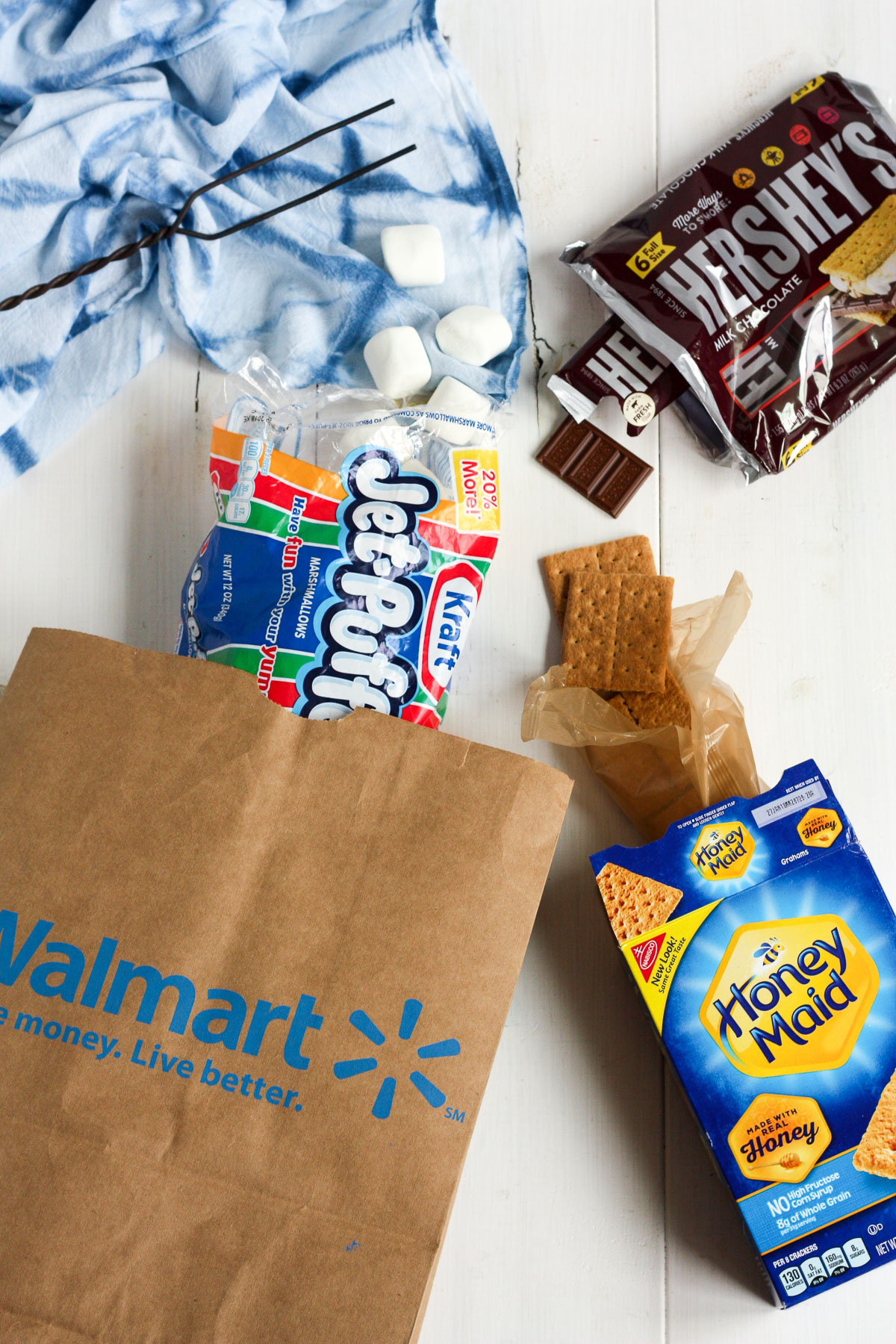 DIY s'mores kits are super easy to put together and make great party favors, fun treats for friends, or perfect presents for new neighbors. You can even package a bunch up and take them on your next campout!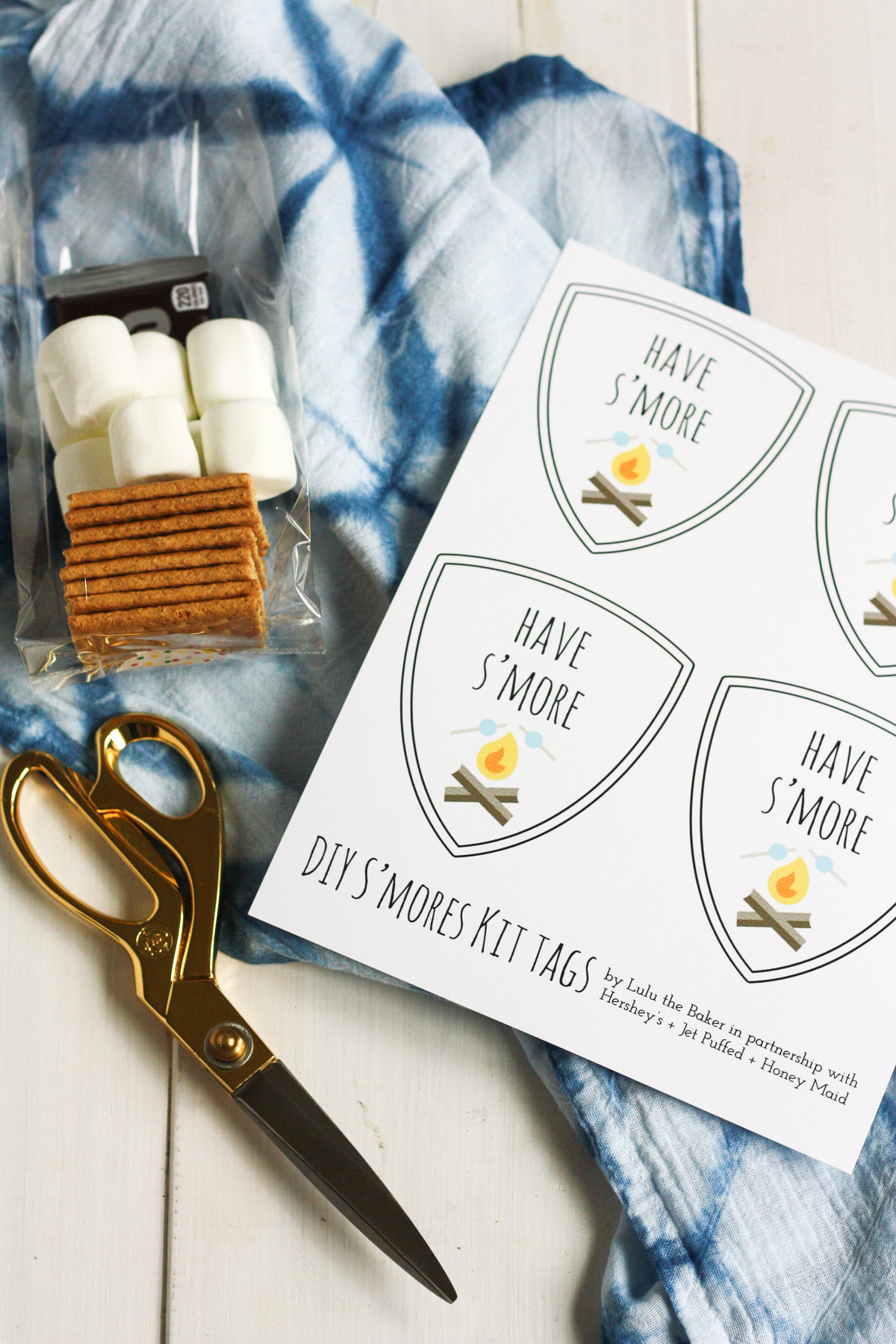 First, gather your supplies. Head to Walmart to pick up your favorite s'mores ingredients in the grocery section—HERSHEY'S Chocolate Cars, Jet Puffed Marshmallows, and HONEY MAID Honey Grahams. Be sure to get some clear containers like favor boxes or treat bags too. I picked up my clear bags on the wedding aisle of Walmart while I was grabbing my s'mores makings.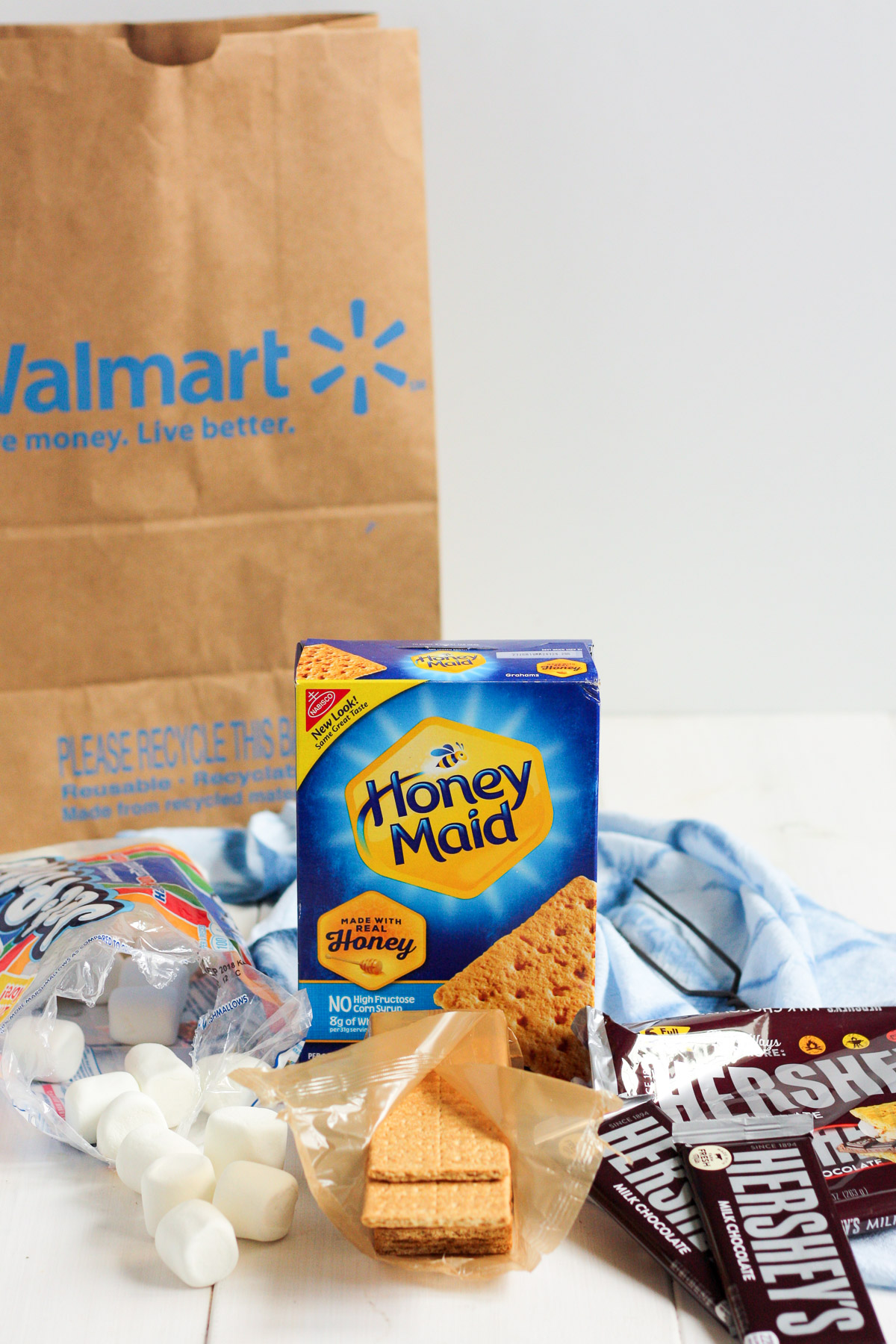 Next, put a chocolate bar, a few marshmallows, and some graham crackers in each package and close it up. When we make s'mores, we always use two graham cracker squares, two marshmallows, and a quarter of a HERSHEY'S Chocolate Bar (that's our secret family recipe), so I filled my kits accordingly. Each bag got 1 entire bar of HERSHEY'S Chocolate, 8 Jet Puffed Marshmallows, and 4 whole HONEY MAID Honey Grahams—enough supplies to make 4 s'mores. Feel free to make your kits as big or as little as you like.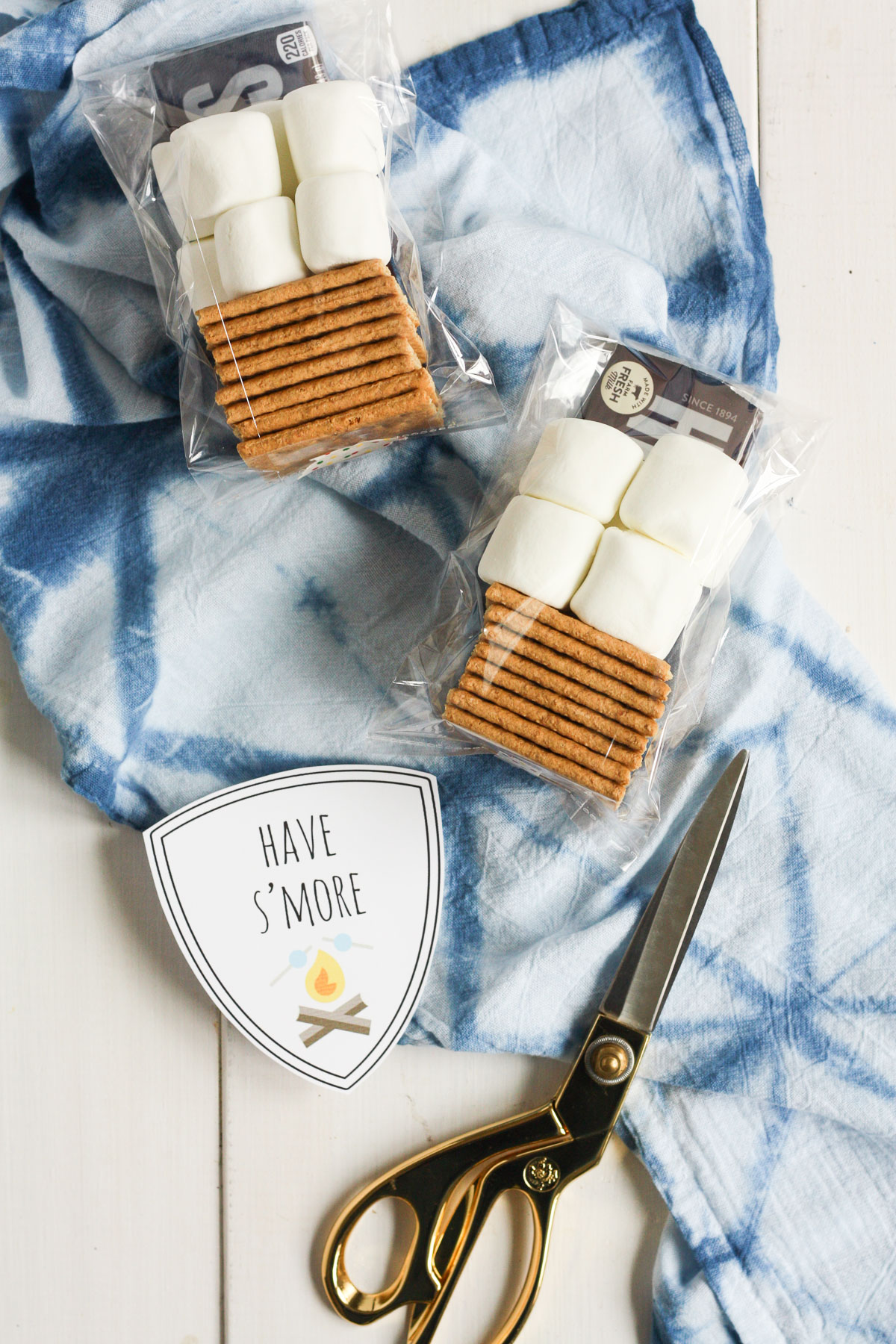 Finish off each DIY s'mores kit with a cute tag. CLICK HERE to download these tags, then print them, cut them out, and attach one to each kit. You can tape them on like I did, or you can punch a small hole in the top above the lettering and tie them on with some baker's twine.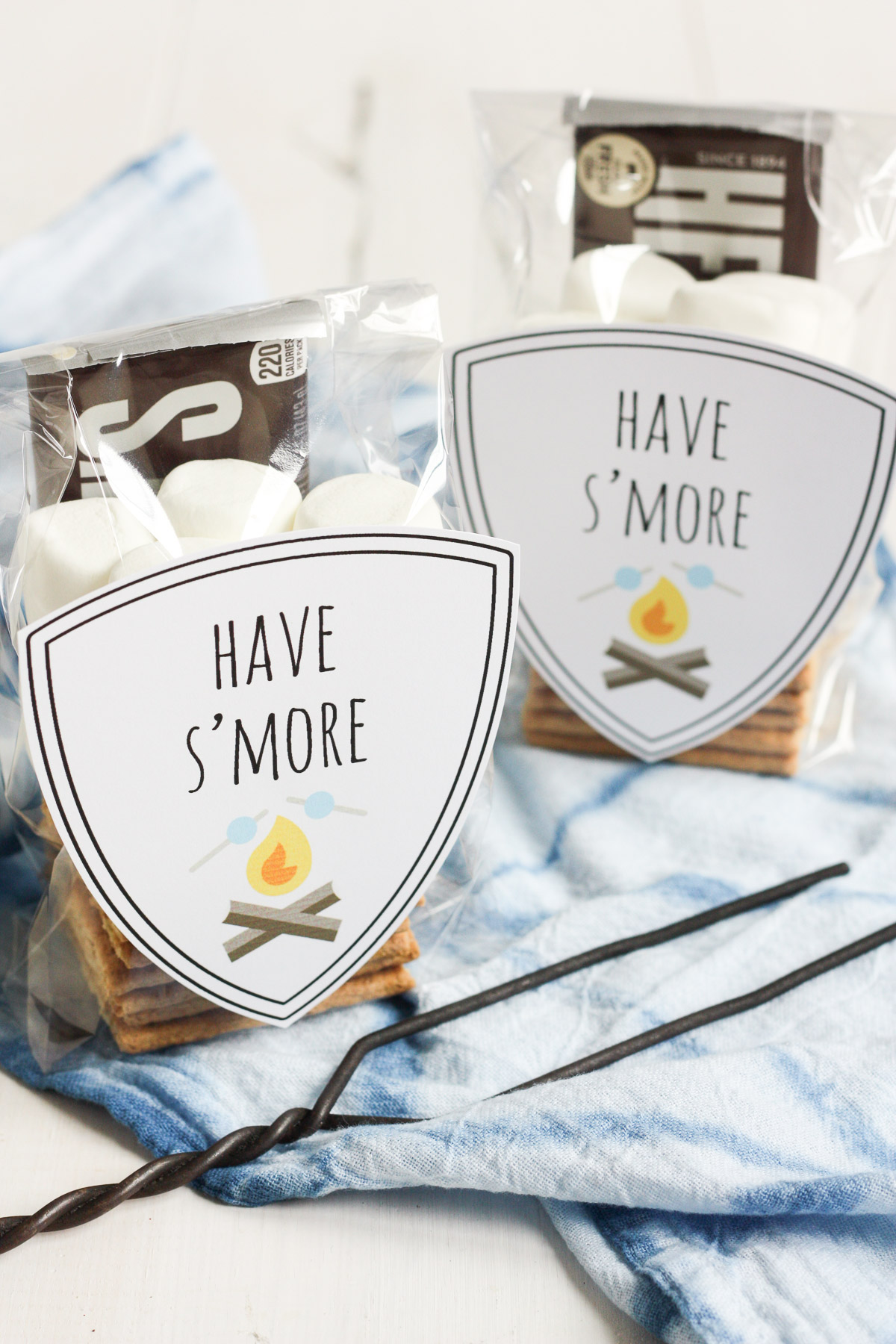 Shop for your s'mores favorites at Walmart, and spread s'more love this summer by making these cute DIY s'mores kits for friends, family, and neighbors!