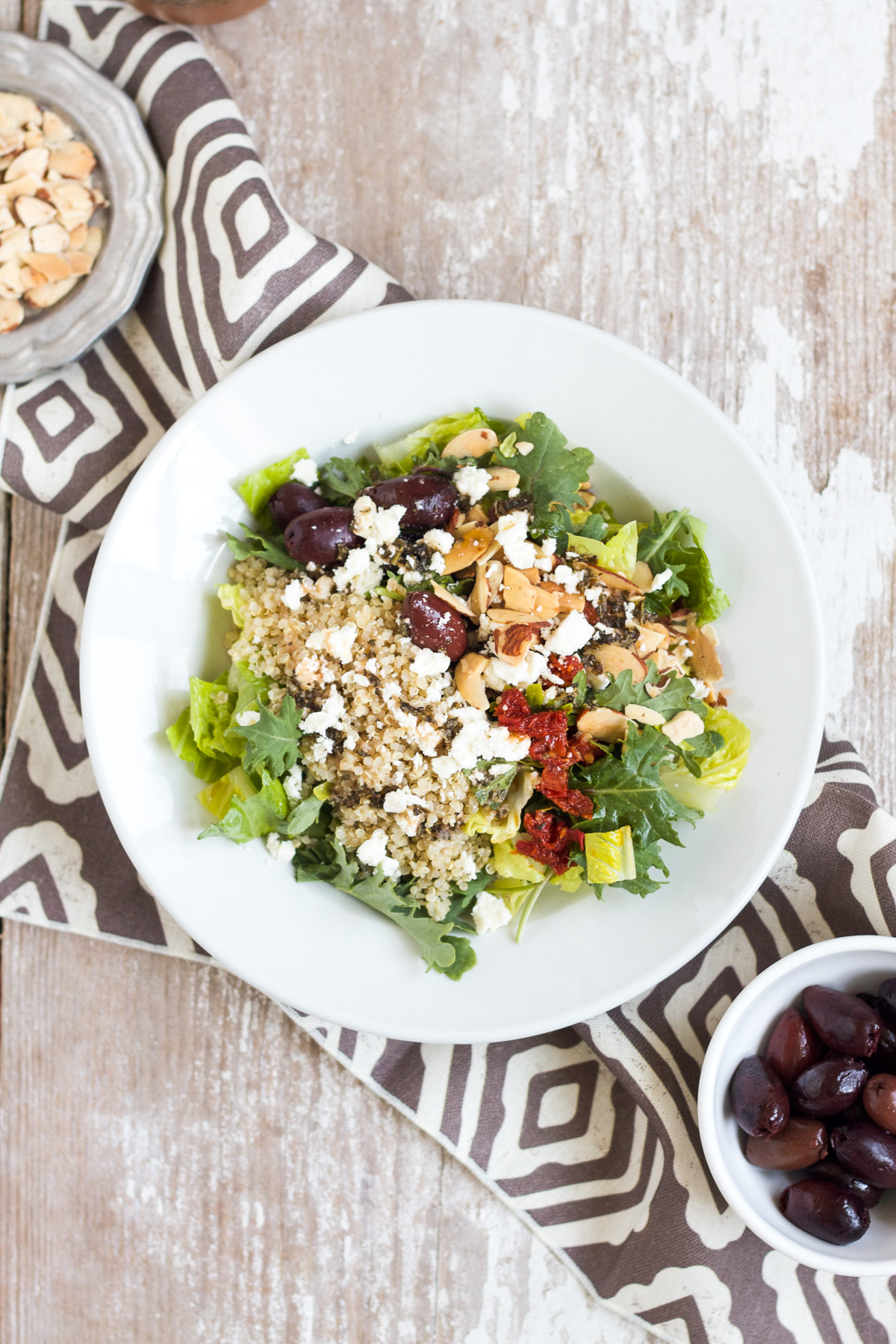 Sometimes I feel like lunch is my enemy. I sit down every weekend and plan out meals for the upcoming week. Breakfast is easy and practically takes care of itself, and I put a lot of thought into dinner. But I just kind of gloss over lunch, maybe because it's just me and a couple of little ones at home in the afternoon. And every single day when lunch time rolls around, I scratch my head and think, "What now?" And I end up eating either whatever I'm serving my kids or whatever I can find in the fridge/freezer/pantry. So basically, either completely unsatisfying or completely unhealthy. But this mediterranean salad is going to save me from the lunch time blues. It's my new favorite toss-together lunch idea, and it is satisfying AND healthy AND completely delicious.
My husband ordered a similar salad from Panera Bread a few weeks ago, and we both fell in love with it after the first bite. I decided to try and recreate it at home, and discovered that this tasty mediterranean salad is ready in a snap. A bed of chopped leafy greens makes a base for veggies, quinoa, and delicious mediterranean toppings. And an herby, homemade Greek dressings tops it all off. It's fresh, light, and full of great flavors and textures. Good-bye, sad lunch!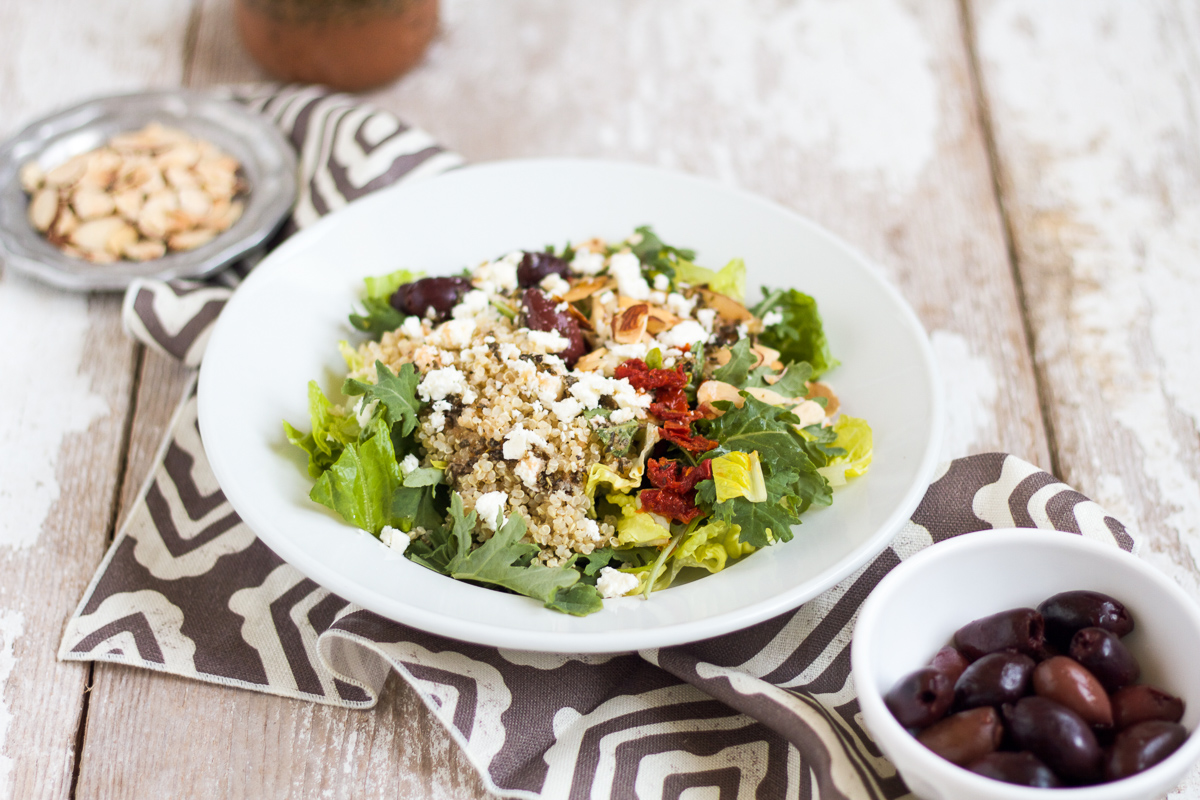 Mediterranean Salad with Kale & Quinoa
This delicious and healthy salad tastes just like my favorite salad at Panera Bread. The dressing recipe is adapted from
All Recipes
. The instructions are for a single serving, but it's easy to make more for the whole family.
Ingredients
for the greek dressing
¾ cup extra-virgin olive oil
¾ cup red wine vinegar
2 teaspoons garlic powder
2 teaspoons dried oregano
2 teaspoons dried basil
1½ teaspoons freshly ground black pepper
1½ teaspoons salt
1½ teaspoons onion powder
1½ teaspoons dijon mustard
for the salad
1 cup chopped romaine lettuce
1 cup baby kale
diced cucumber
½ cup cooked and cooled quinoa
kalamata olives
finely minced sundried tomatoes
roasted, sliced almonds
crumbled feta cheese
Instructions
Combine all dressing ingredients in a pint-sized mason jar with a tight-fitting lid. Shake vigorously until dressing is combined. Shake as needed before serving.
To make the salad, layer the ingredients on a plate in the order listed. Where no amount is given, add as much or as little of the ingredients as you wish. Drizzle with 2 Tablespoons greek dressing, and enjoy!