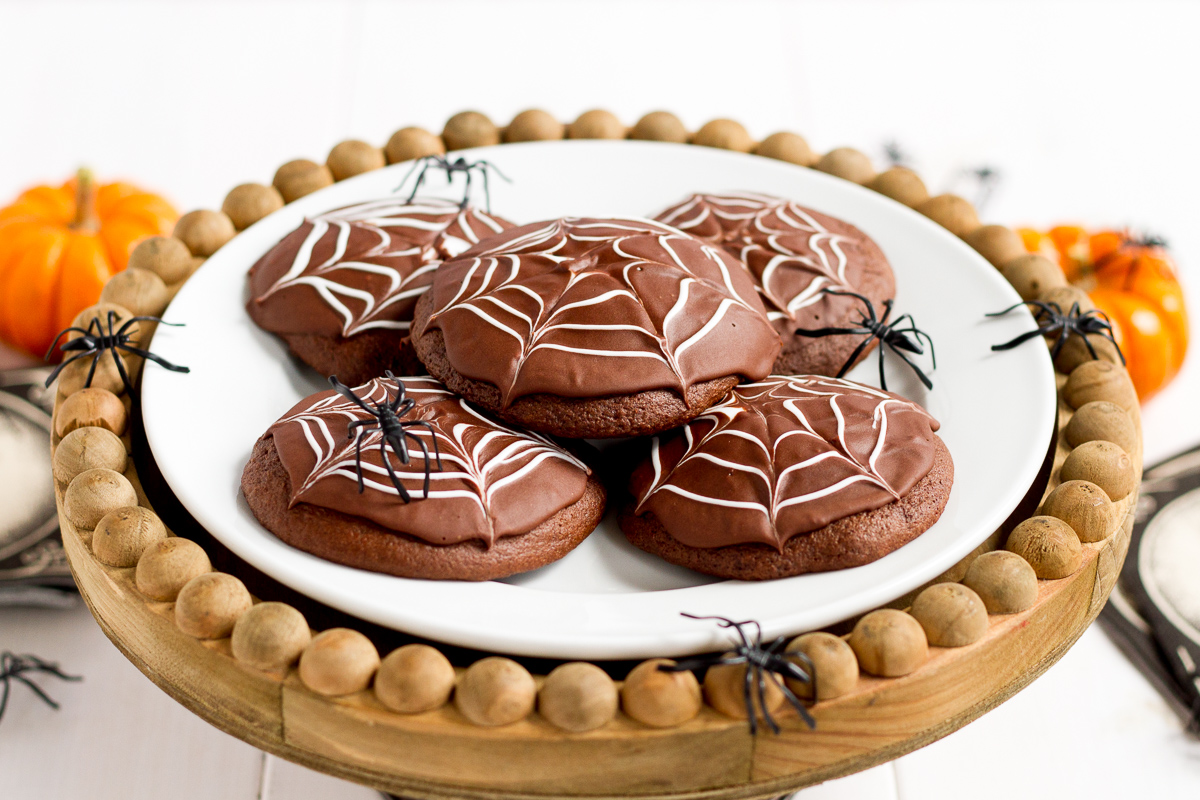 Last week we went to Connecticut to visit my sister and her family. Up until that point, I think I was reaching toward Fall with one hand while still clinging wistfully to Summer with the other. While we were gone, the weather at home was sunny and warm, but the weather in Connecticut was cool, moody, and rainy. My sister had Halloween decorations up at her house, and the leaves on the trees were beginning to turn colors. I came home ready to jump into the season with both feet.
Fall baking is just about the nicest, most comforting thing I can think of, and Halloween baking has the added bonus of being cute too. These chocolate spider web cookies have a lot of things going for them. 1) They are delicious. The cookies are really light and soft, almost cake-like, and the chocolate glaze is the kind you'd want to eat with a spoon. 2) They are supremely easy to make. The cookies themselves have only four ingredients, and the whole project, start to finish, can be done in an hour. 3) They look so cute!! Yes, they're delicious and easy to make, but even if they weren't, they'd still be pretty adorable.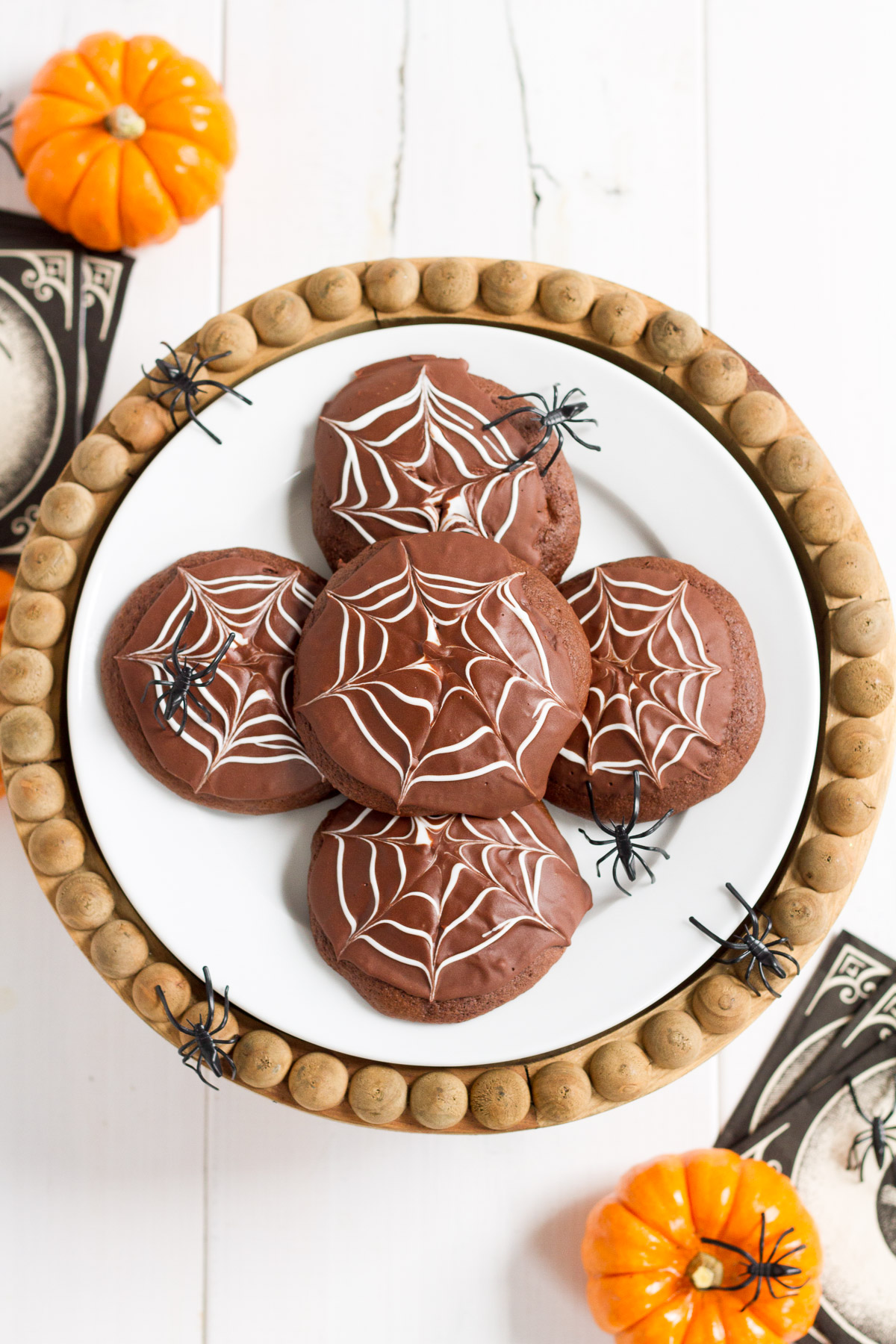 You can find the recipe for these delightful Chocolate Spider Web Cookies on my latest post for Fun365.com. And while I have you here, I'll share a few of my other favorite Fall recipes. These Ginger Spice Pumpkin Muffins I posted lasted Fall are a delicious alternative to the cakey, chocolate chip-studded, super sweet pumpkin baked goods common to the season. They are lightly sweet with lovely ginger flavor, and make an absolutely perfect breakfast when served slightly warm on a slightly chilly Autumn morning. And for dinner, we always default to homemade chili in the Fall. In fact, we made Our Favorite Chili recipe earlier this week and enjoyed leftovers for lunch. It's an easy recipe that uses lots of pantry staples, and is warm and comforting on cold nights.