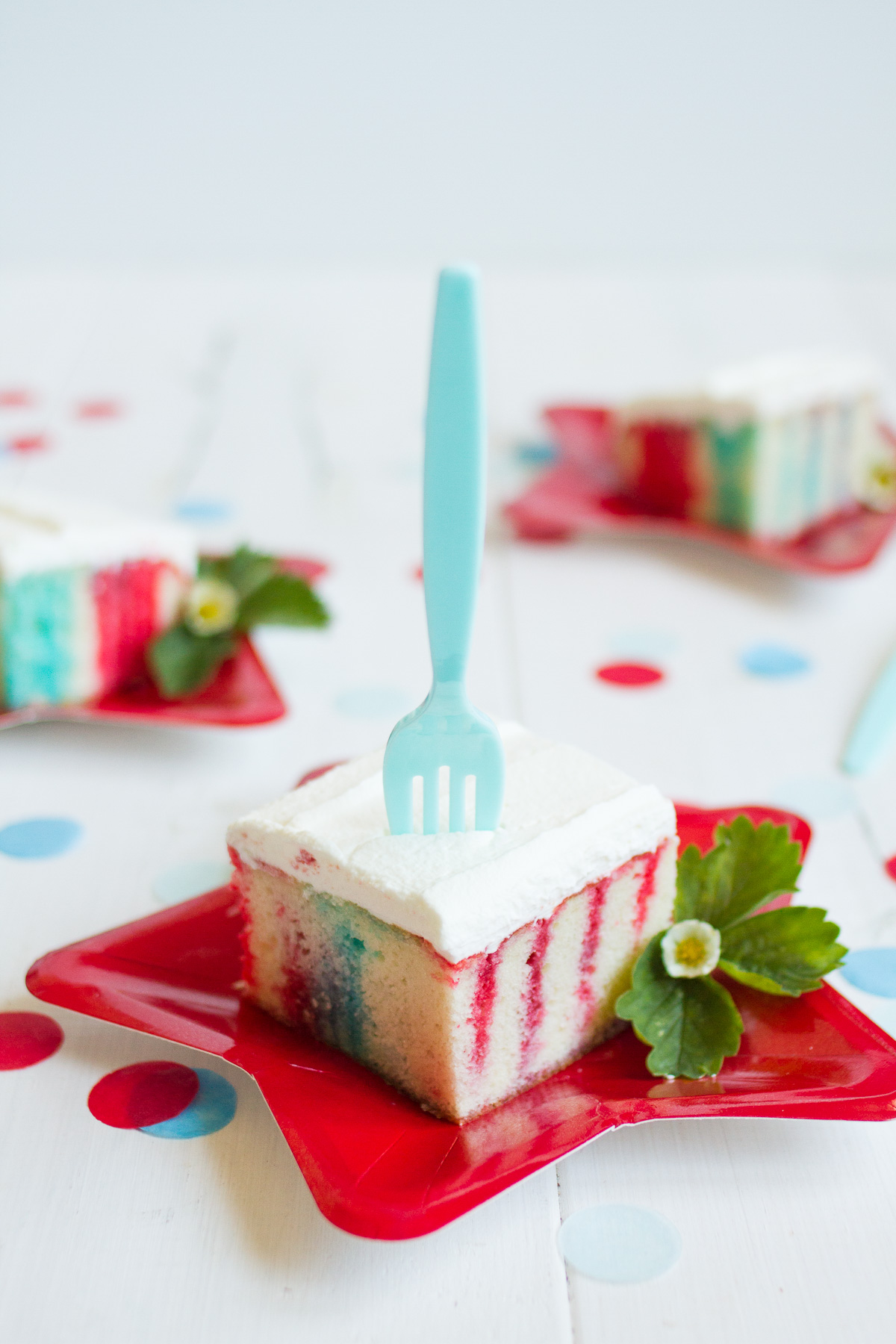 When I was 9 or 10, my nana moved to Las Vegas to live near us. Her house was a few minutes' drive from ours, and we loved having her become a fixture in our lives. We ate dinner together every Sunday, alternating eating at our house and hers. It gave my siblings and I ample opportunity to learn a couple of important life skills, like how to set a proper dinner table and how to make special desserts. Poke cake was always a favorite, especially in the spring and summer.
It tastes delicious and is beautiful, but the best thing about poke cake is that it is so easy to make. It's definitely a good dessert for kids who are interested in baking: they can make it with just a little help from a grown-up. Start with your favorite boxed cake mix and make it according to directions. Poke holes all over the top once it has baked and cooled. Pour your favorite jello over the top, chill, cover with whipped cream, and serve. That's it!
I decided to give classic poke cake a patriotic twist by using both red and blue jello, and it made for a very yummy, very festive dessert. I made this over Memorial Day weekend when we got together with my parents and Nana for Sunday dinner, and just as they did when I was little, everyone loved it and gobbled up every last bite. I plan to make it again in a few weeks for a 4th of July family reunion, and I know it'll be a huge hit, just like it will be at your Independence Day get-together.
You can find the full recipe and instructions on how to make your own red, white, and blue patriotic poke cake on my latest post for Oriental Trading Company's fantastic content site, Fun365. CLICK HERE, and enjoy. And for more 4th of July ideas, check out my summer archives HERE.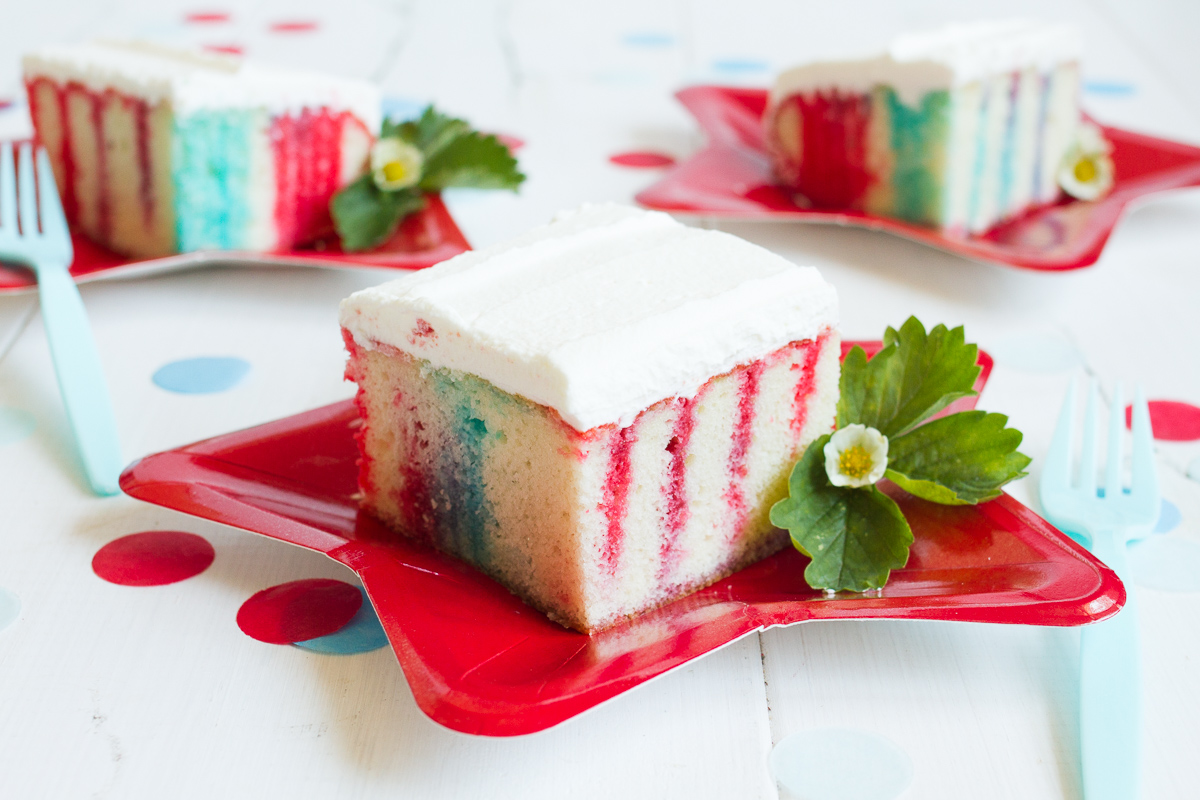 SaveSave