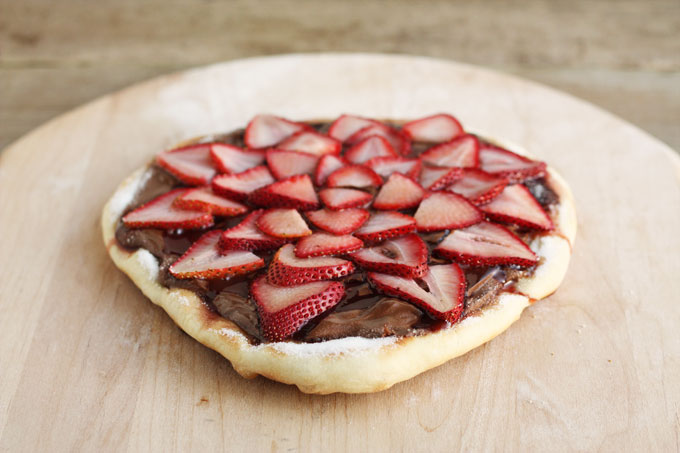 I'm so happy that grill season is here again! Grilling is one of my favorite cooking methods because it produces delicious, flavor-packed dishes and makes for ridiculously easy clean-up. And you can cook an entire meal without heating up your kitchen: main course, veggies, breads, even dessert!
A couple of summers ago, we had a delicious dessert pizza from a local café, and I've been dreaming of trying it at home ever since: a sugar-dusted crust topped with chocolately Nutella and sweet, roasted fruit. Made on the grill, it is full of intense summer flavors, and truly irresistible!
The grilling challenge episode of Guy's Grocery Games airs this Sunday on the Food Network, and to prepare for this post, I got to compete in a little grocery store grilling challenge of my own. Tasked with creating a recipe for the grill using no more than 5 ingredients, I came up with this easy and delicious summer dessert!
Disclosure: Compensation was provided by Food Network, Inc. via Glam Media. The opinions expressed herein are those of the author and are not indicative of the opinions or positions of Food Network, Inc.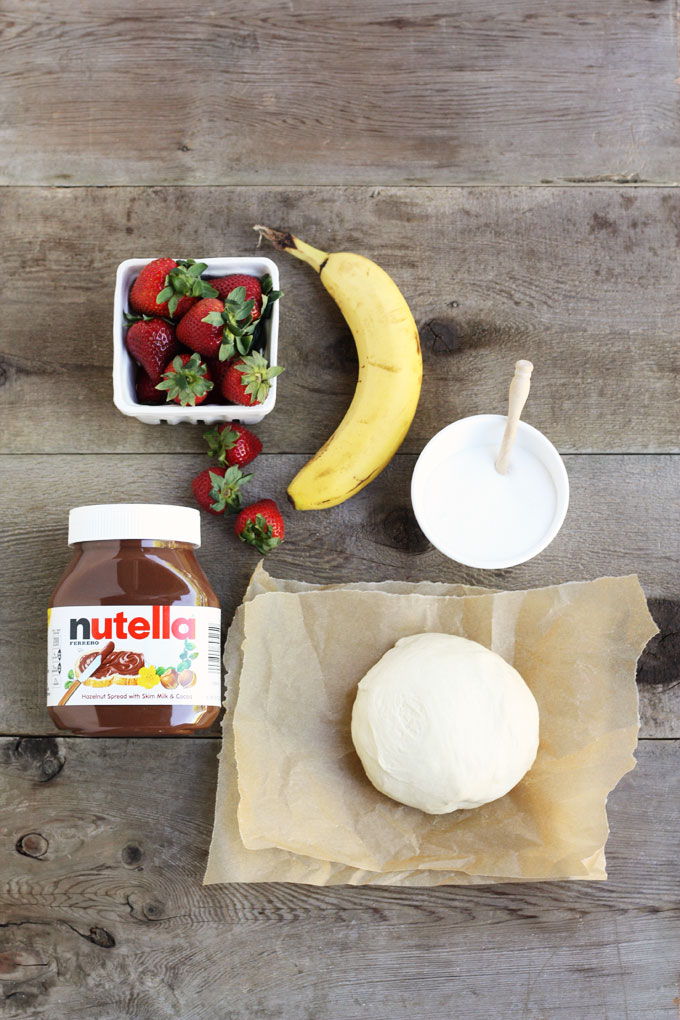 Grilled Nutella Pizza with Roasted Fruit
Store-bought pizza dough
Nutella
Olive oil
Fresh fruit, sliced (Strawberries are my favorite, but anything that pairs well with nutella will work.)
Granulated sugar
Preheat your grill on medium heat, about 350°F. Follow the directions on the pizza dough package to prepare the dough for cooking. I allowed mine to come to room temperature, and divided it in half to make two 8" pizza crusts. Roll the dough out to a thickness of about 1/8-1/4". Brush one side of the dough lightly with olive oil, and place it oil side down on the grill. Cook with the lid up until there are nice grill marks on the bottom and the dough has begun to bake, at least 5 minutes. Lightly brush the top of the dough with more olive oil, and flip it over. Spread nutella over the top of the crust, leaving a border of about ¼" all around the edge. Top the nutella with sliced fruit. Close the lid on the grill and allow to cook until the dough is cooked through, the fruit is roasted, and the nutella is bubbly, 7-10 minutes. Remove the pizza(s) to a cutting board, tray, or cookie sheet and immediately sprinkle the bare edge with granulated sugar. Allow to cool slightly, then cut and serve!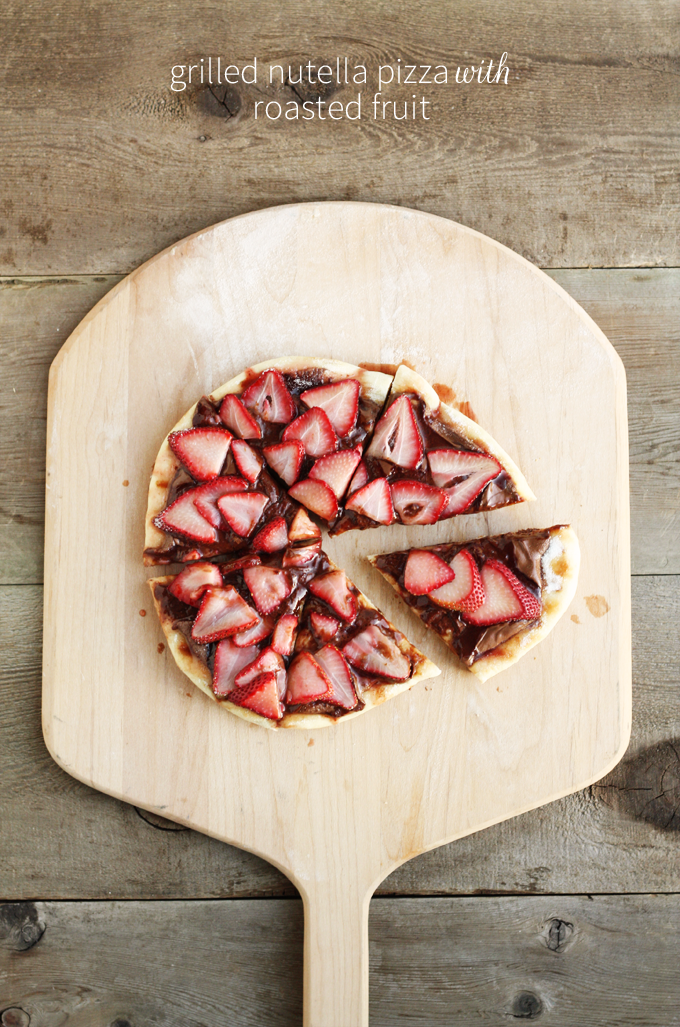 Guy's Grocery Games features four talented chefs competing in supermarket-themed cooking challenges as they navigate their way through the aisles, adhering to real-world obstacles doled out by host, Guy Fieri, such as shopping on a budget, substituting out-of-stock ingredients or grabbing groceries at closing time. Ultimately, the food does the talking, as one-by-one the losing chefs "check out," with the last chef standing going on a shopping spree of a lifetime worth up to $20,000!
Watch Guy's Grocery Games Sundays at 8/7c on Food Network.