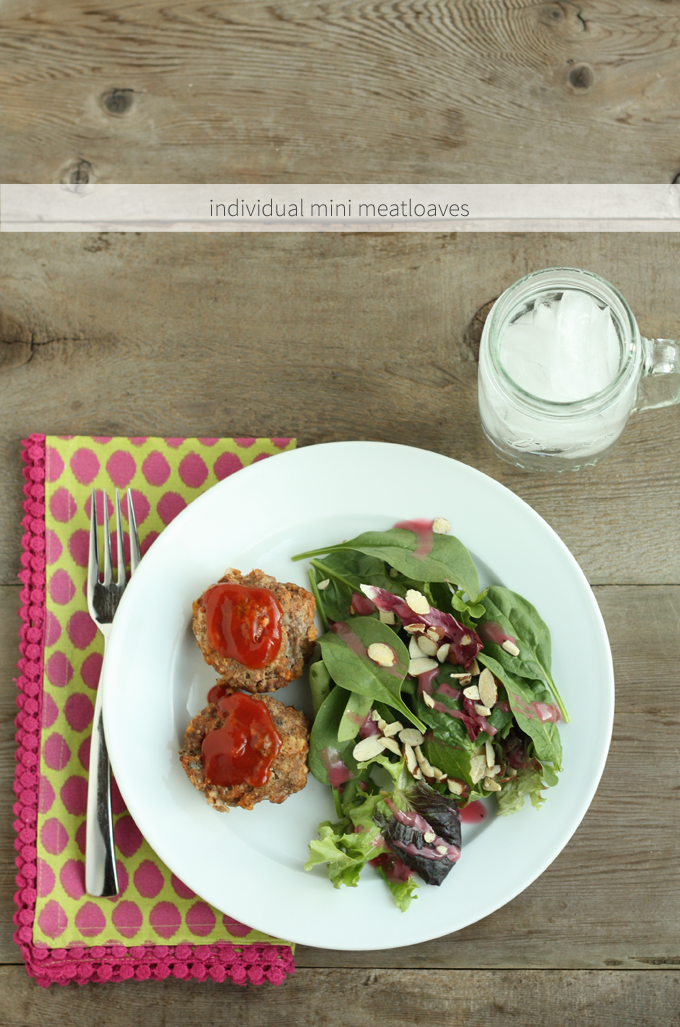 All week, we're looking at new family dinner ideas for busy weeknights. Back when my husband and I were newlyweds, I found this recipe for meatloaf that we both fell in love with, and I haven't made another meatloaf recipe since, even though it's been nearly a decade. This meatloaf is the very best–flavorful and beefy, a favorite of everyone in the family, with individual portions that make it easy for little appetites and big appetites to get exactly as much as they want. And best of all, it is ready in a heartbeat. It's the perfect family dinner for even the busiest weeknight.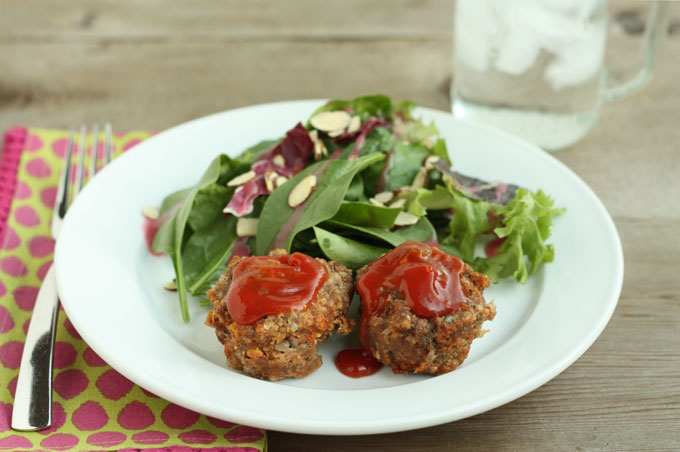 Individual Mini Meatloaves
Ingredients
1½ lbs lean ground beef
1 large egg
⅔ cup Italian bread crumbs
¼ cup grated parmesan cheese
1 small onion, finely minced
4 cloves garlic, minced (2-3 teaspoons minced garlic)
3 Tablespoons tomato paste
olive oil
salt and pepper
Instructions
In a medium bowl, combine beef, egg, bread crumbs, cheese, onion, garlic, and tomato paste. Mix gently with your hands until combined. Lightly grease a 12-cup muffin tin with nonstick cooking spray, and preheat the oven to 425°F. Divide the mixture evenly among the 12 muffin cups. Drizzle with olive oil and sprinkle with salt and pepper. Bake 20 minutes. We like ours served with a side of ketchup!