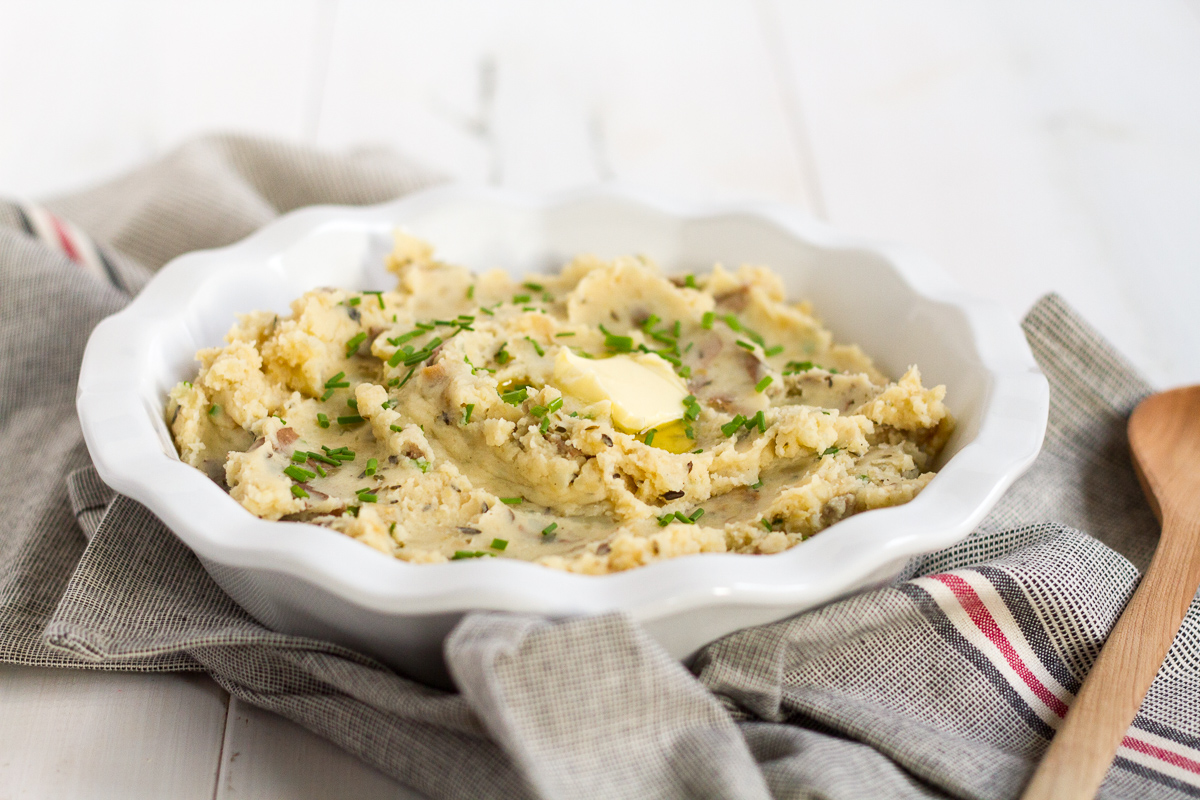 **This post contains affiliate links. You can read more about them on our policies page.**
I just added a new book to my extensive cookbook collection, and I think it's going to become a new favorite! Earlier this month, America's Text Kitchen published The Side Dish Bible: 1001 Perfect Recipes for Every Vegetable, Rice, Grain, and Bean Dish You Will Ever Need, and it is amazing. It has recipes for beloved classics, modernized favorites, and brand new side dishes for every meal. It has chapters on roasted vegetables, potluck classics, beans and lentils, holiday favorites, and more. The recipes I've tried from the book so far have all been winners that I would make again in a heartbeat; with America's Test Kitchen behind them, you know they're going to be good. I can see myself turning to this book at least once a week for both classic side dish recipes and new inspiration.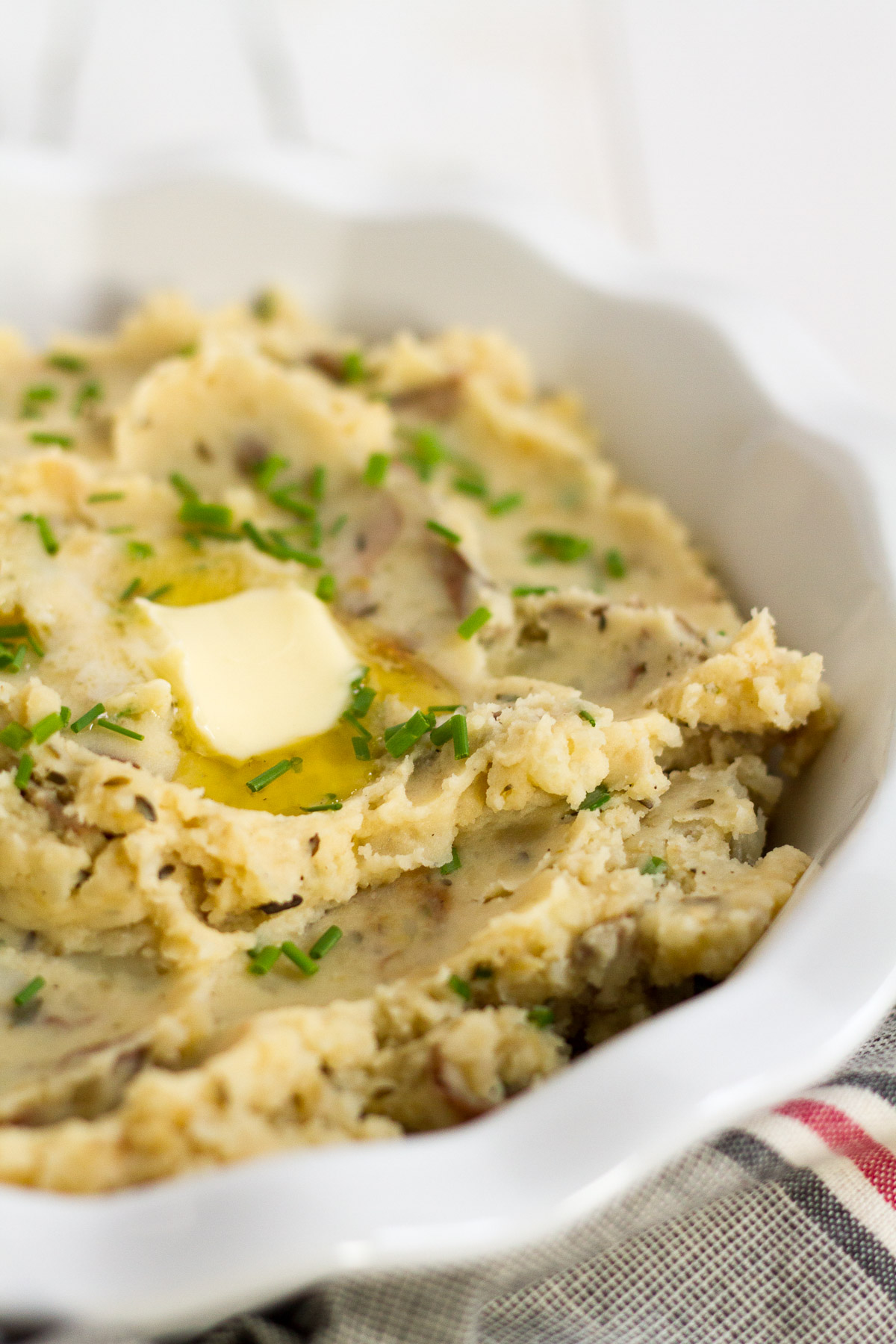 I had the hardest time choosing a recipe to share with you guys. As I looked through each page of the book, dozens of recipes jumped out at me. But with Thanksgiving just around the corner, I decided to find a recipe that I thought would be perfect for adding to your Turkey Day menu, and I actually found two! Today, I'm sharing the first: Slow-Cooker Buttermilk Smashed Red Potatoes. There are so many things this recipe has going for it: 1) it only takes about 10 minutes of active work on the cook's part; 2) using the slow-cooker frees up your stove top to make all kinds of other Thanksgiving favorites; 3) it is flavorful and delicious; and 4) it can be made ahead of time and kept warm in the slow-cooker for up to two hours. That kind of flexibility is a godsend for Thanksgiving cooks.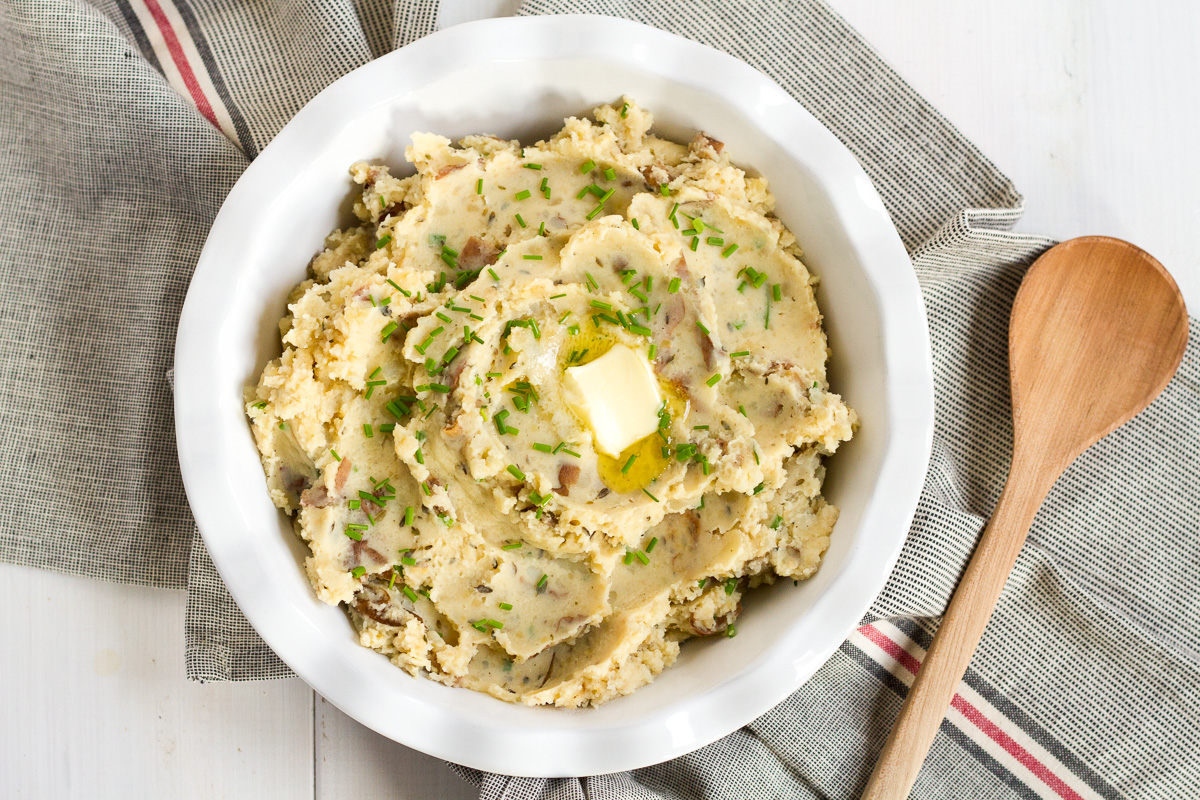 Now, these potatoes aren't your typical Thanksgiving mashed potatoes: they're just a little chunky, and full of tangy buttermilk, roasted garlic, and herby goodness. But we had ours with roast turkey breast and gravy on top, and they were amazing. I'm all for trying easy and delicious variations on the classics at Thanksgiving, and I think these smashed potatoes would be a welcome addition to any Thanksgiving table.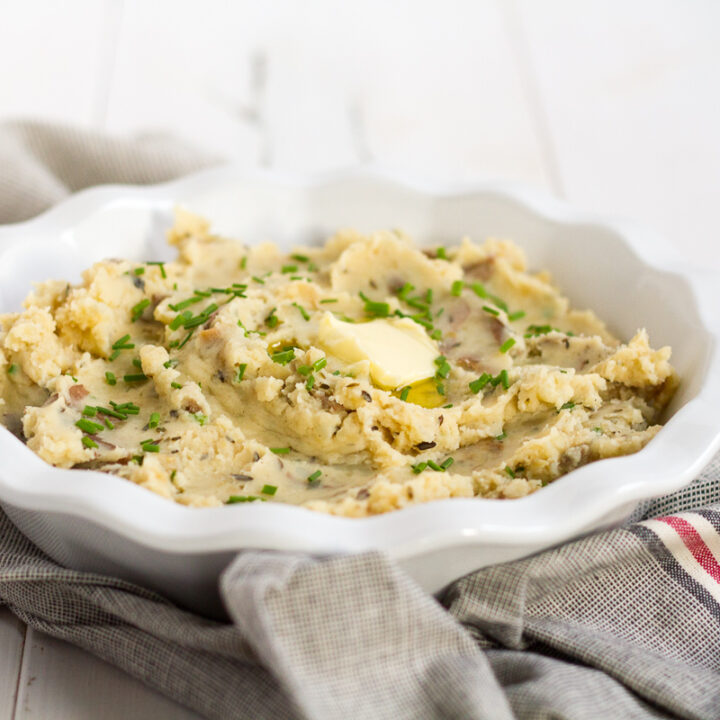 Slow-Cooker Buttermilk Smashed Red Potatoes
Yield: 4 to 6

Prep Time: 10 minutes

Cook Time: 3 hours

Total Time: 3 hours 10 minutes

Reprinted with permission from America's Test Kitchen's The Side Dish Bible
Ingredients
2 lbs small red potatoes, unpeeled, halved
3 Tablespoons extra-virgin olive oil
3 garlic cloves, peeled and smashed
2 teaspoons minced fresh thyme or 1/2 teaspoon dried
1 teaspoon table salt
1/4 teaspoon pepper
2/3 cup buttermilk
1/4 cup sour cream
2 Tablespoons minced fresh chives
Instructions
Combine potatoes, oil, garlic, thyme, salt, and pepper in slow cooker. Cover and cook until potatoes are tender, 5 to 6 hours on low or 3 to 4 hours on high.
Add buttermilk and sour cream to potatoes and, using potato masher, mash until combined and chunks of potatoes remain. Fold in chives and season with salt and pepper to taste. Serve. (Potatoes can be held on warm or low setting off up to 2 hours; adjust consistency with hot water as needed before serving.)
Notes
1. Instead of using hot water to adjust the consistency after keeping the finished potatoes warm for an extra 2 hours in the slow-cooker, I used hot milk. They were delicious.
2. The butter in the photo was just for photography's sake. The recipe doesn't call for any butter and I don't think it needs it.



Tomorrow, I'll be sharing another Thanksgiving recipe from The Side Dish Bible (I told you I couldn't narrow it down!), so stay tuned. And if you hop over to my Instagram feed right now, you can enter my giveaway to win your own copy just in time for Thanksgiving!