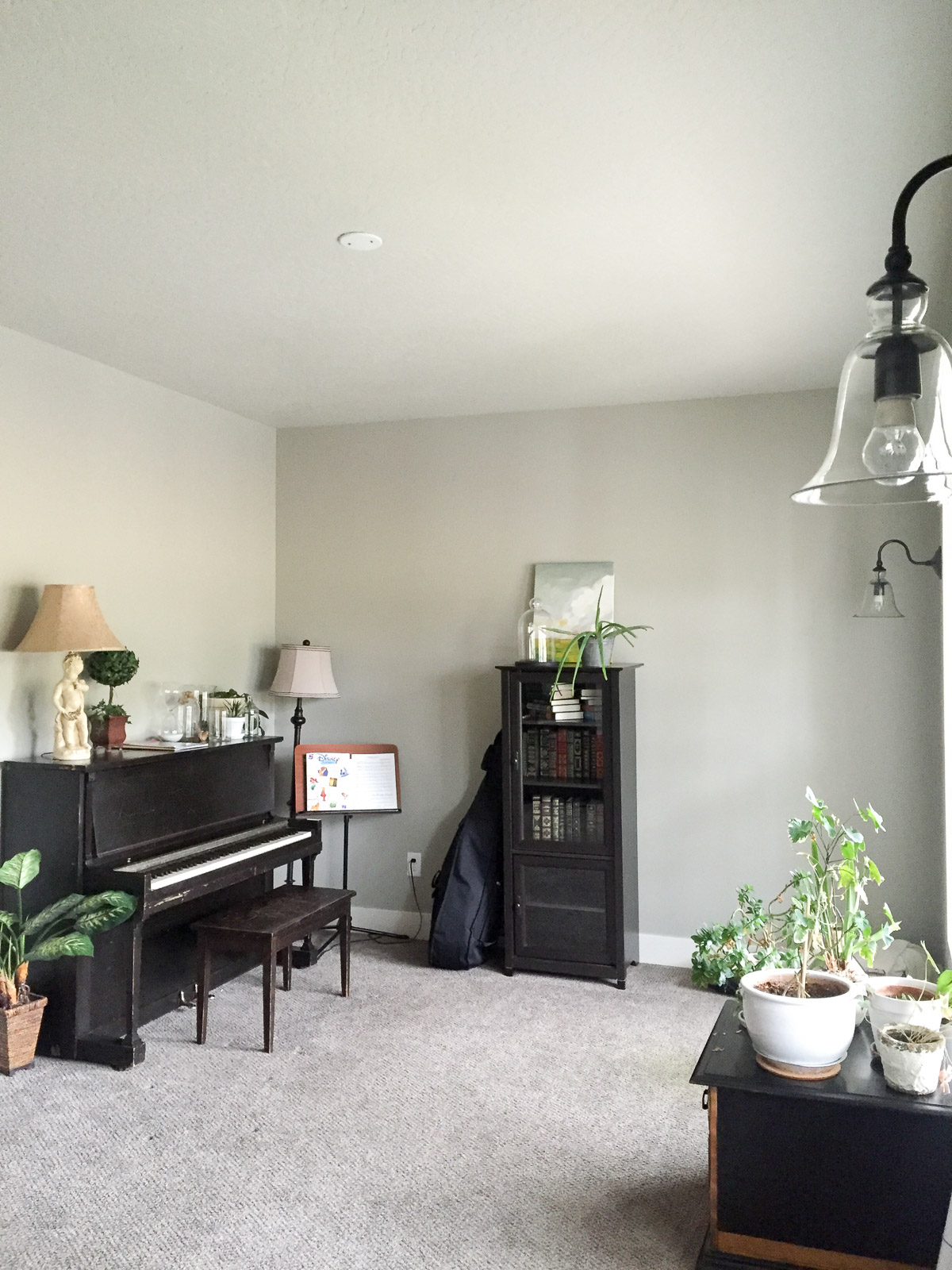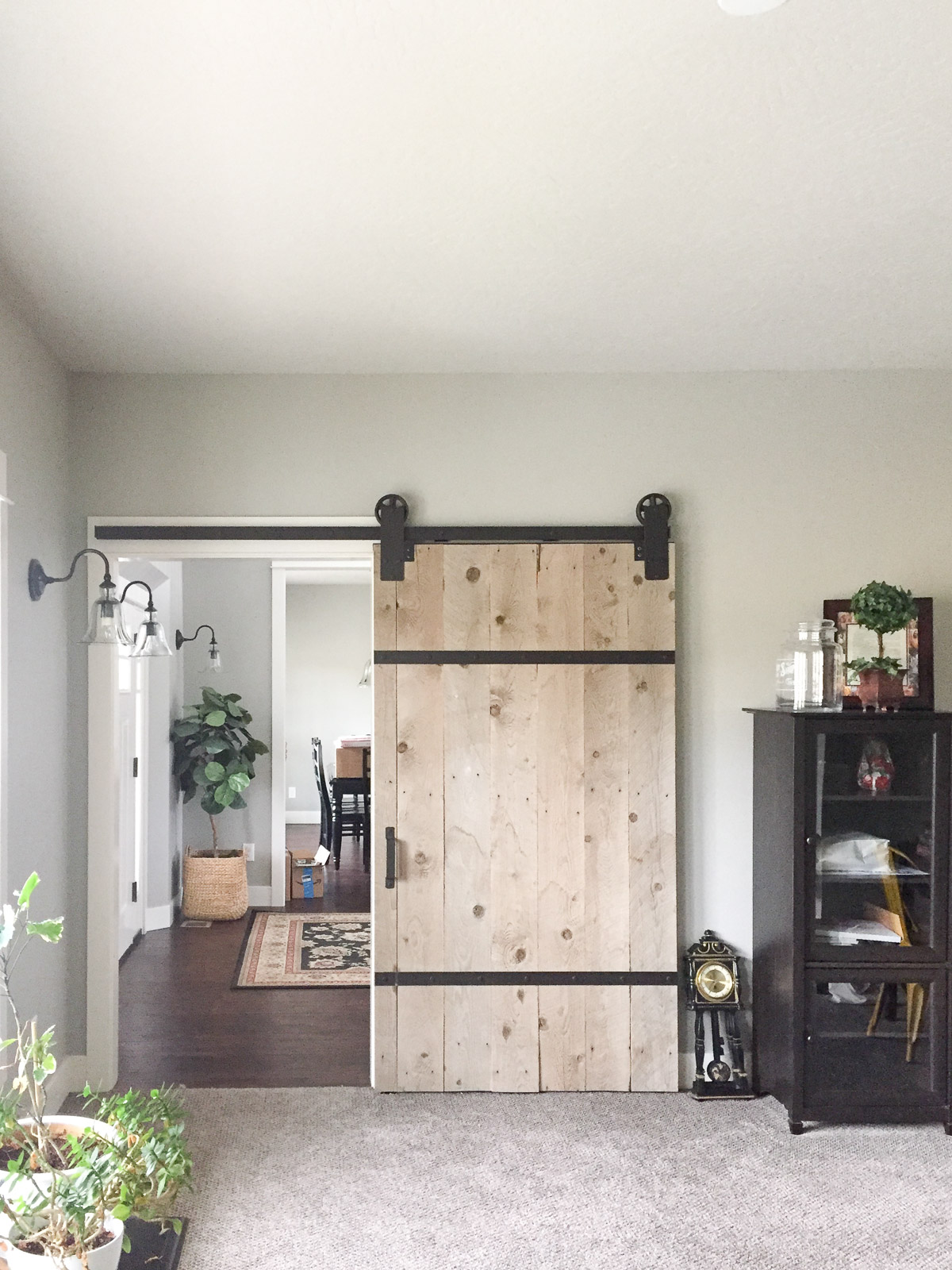 I'm excited to kick off a new 6-week series today! Last Fall, I had fun following along as designers and bloggers participated in the One Room Challenge hosted by Linda from Calling It Home. I loved checking in each week as participants redecorated and made over rooms in their houses, and I decided back then that I wanted to participate when it came around again this spring. And that day is finally here!
Deciding on a room to work on for the challenge was a little tricky. The One Room Challenge lasts 6 weeks, so you can't pick a room that can be redone in one afternoon, but you also can't pick a room that will take 3 months of work to finish. And we've got kids playing soccer, doing community theater, art classes, and more right now, so even our weekend time is limited. I thought about our mudroom/laundry room (too much work), kids' bedrooms (not enough work), and the basement family room (way too much work). For a little while, we were going to tackle our front porch, which would have been perfect, but one of the big projects we wanted to do didn't get scheduled early enough, and other projects on the porch depended on that one being done first. So we've decided to finish our living room/piano room!
When we first moved into our house, we didn't really have a plan for the living room. Other than the piano, all of the furniture pieces we put in there were things that didn't have a spot somewhere else in the house. So it has been a really random mash-up of book cases, end tables, and mismatched lamps for over 2 years. All of the big pieces in there are black, but other than that, they have nothing in common. And there's no style going on and nothing on the walls. But over the next 6 weeks, we're going to change that!
At the top of the post, you can see a couple of (possibly not the best quality) iPhone photos of our living room. You can see that it needs help! And below, I've collected some inspiration photos that show the direction in which we want to take the living room decor. I call it our "naturalist living room." My husband and I both studied science in college and even took a few classes together (although we didn't meet until a few years after graduation) Oddly, we both made bug collections in college that we still have, and I'd love to reorganize them and display them. They're pretty impressive. I also love to collect house plants. I have a few scattered throughout other rooms in the house, but the living room is where most of the house plants live. We have some pretty artwork and knick-knacks that we've collected over the years, but have never properly displayed, and I'd love to finally find a place for them. And we need some seating!
Be sure to tune in next Thursday to see what we tackle first in our naturalist living room makeover! And you can check out both featured ORC designers and guest participants HERE on Calling It Home.