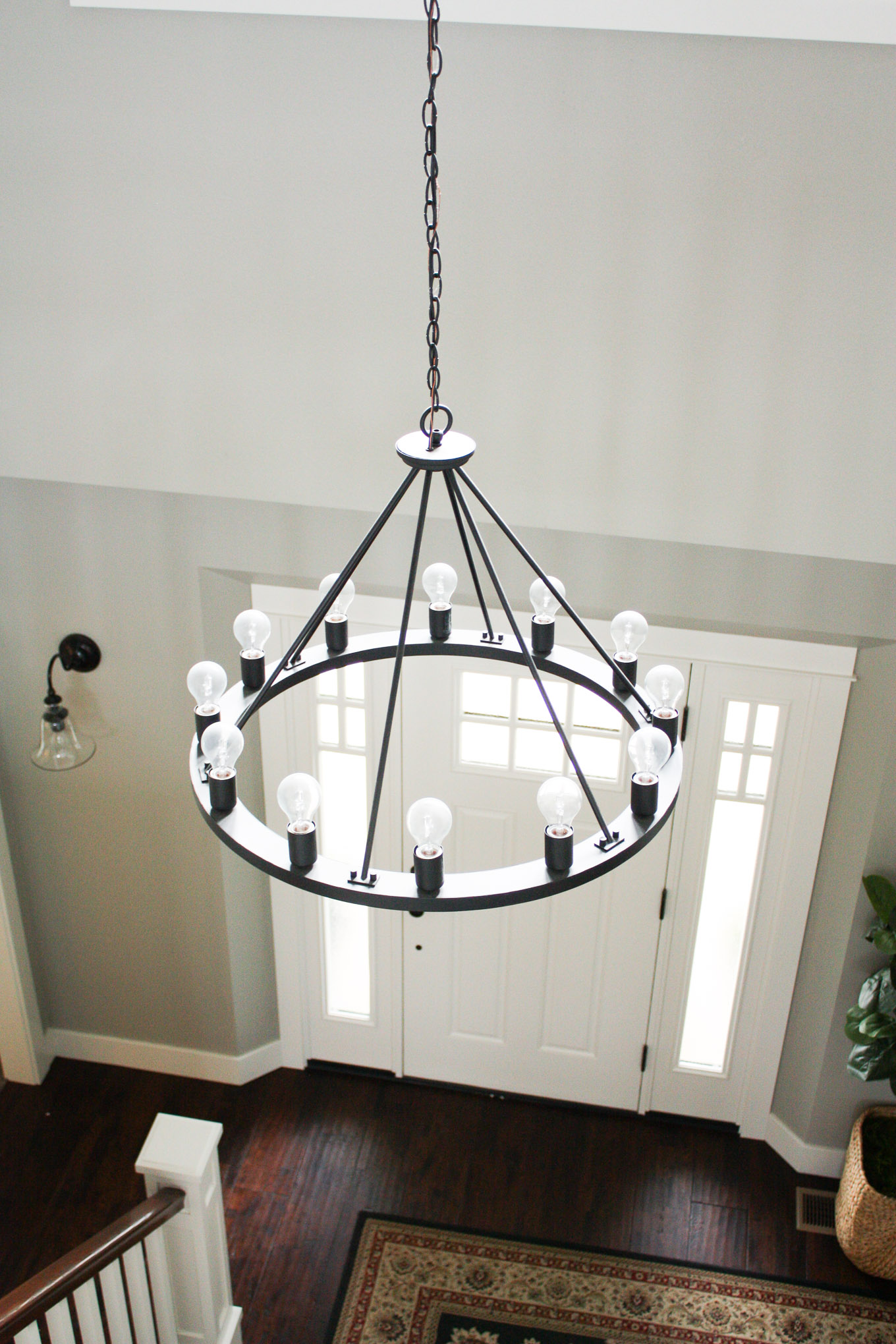 Last Fall, we had some family things come up in the middle of the school year, on top of soccer season for two kids, and trying to finish my book, and planning The Hello Sessions, and starting preschool. It felt like we completely stopped working on new projects at our house, and with all of the other stuff going on, the weather getting cold and rainy, and the Holidays arriving, we did stop working on the house. But Spring has sprung a little early in our neck of the woods, and with it has come a renewed interest in house projects. We are spending weekends out in the sunshine tilling flower beds, running errands to pick up trees for the front yard, installing missing light fixtures, putting in sprinklers, and finally getting things crossed off our to-do list. It feels good to be working on the house again!
A few weeks ago, we finally bought a chandelier to go over our kitchen table. For the past year, we haven't had anything over it, and we finally decided to pick a light fixture for the breakfast nook and install it. You can see lots of ideas for beautiful farmhouse-inspired chandeliers on this Style Spotters post I wrote for Better Homes & Gardens. And you can see which chandelier we chose, along with a quick tour of all of the farmhouse light fixtures we put in our dream house in my latest Style Spotters post.
The light fixture in our entry way, the large, circular one pictured here, is really representative of all of the lights we put in our house: dark metals, lots of glass. We love it! It was generously supplied by Lamps Plus when the house was under construction. You can see details of it here.