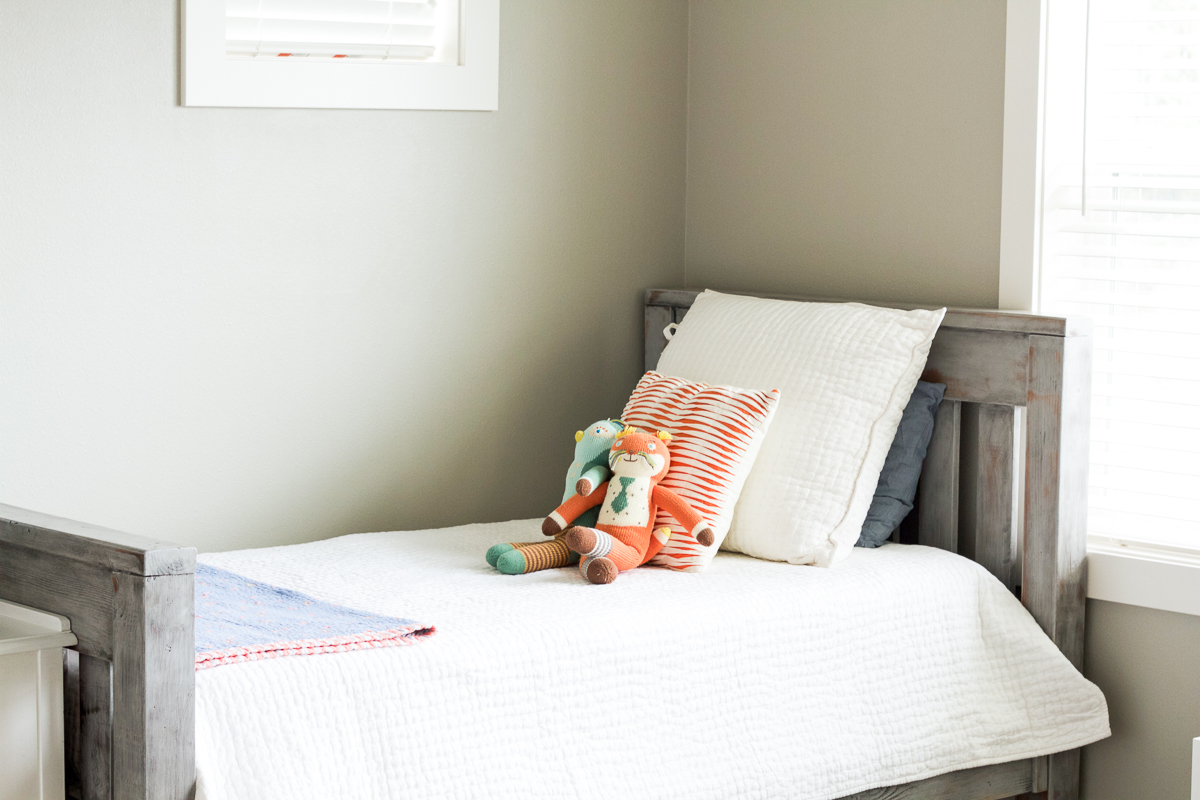 I'm so excited to finally be able to share this tutorial with you! It was so long in the making. We really love the rustic, weathered wood finish we achieved using Chalk Paint® decorative paint by Annie Sloan and other products from the Chalk Paint® line. Even though it took us months to figure out how to get the look we wanted, the actual steps in this DIY can be done in a weekend.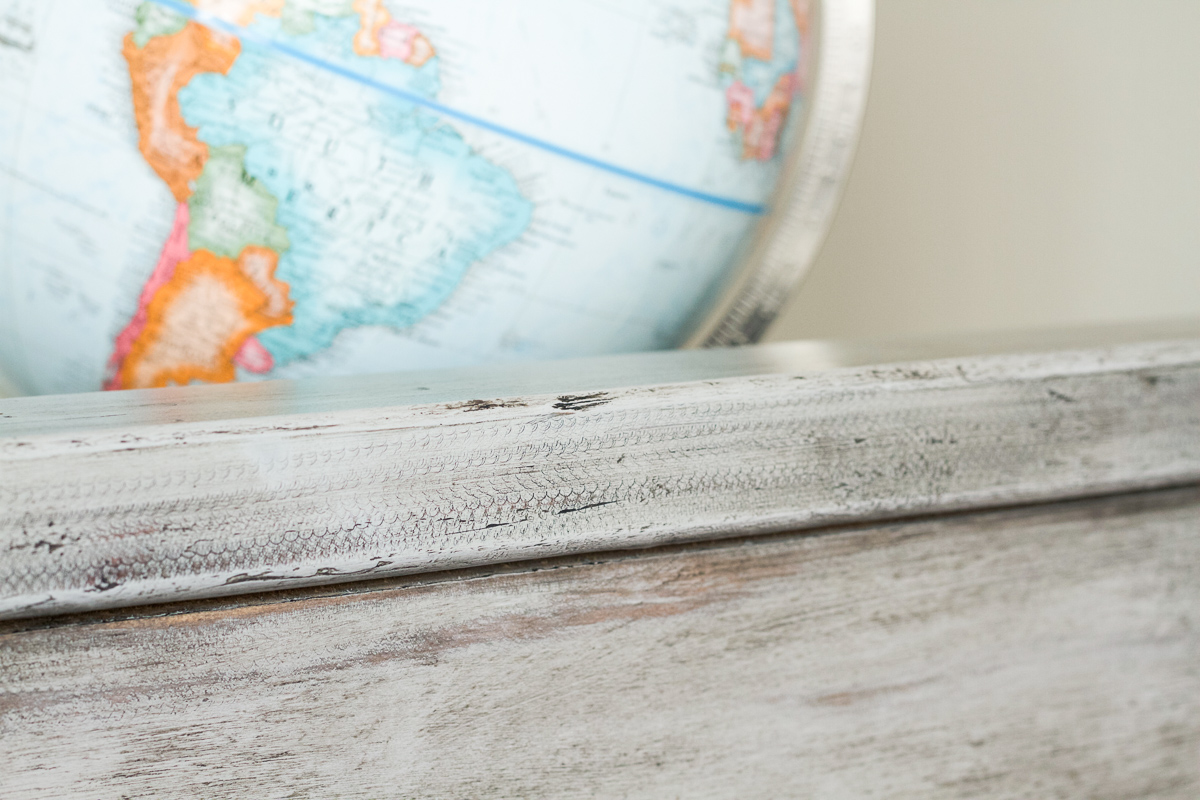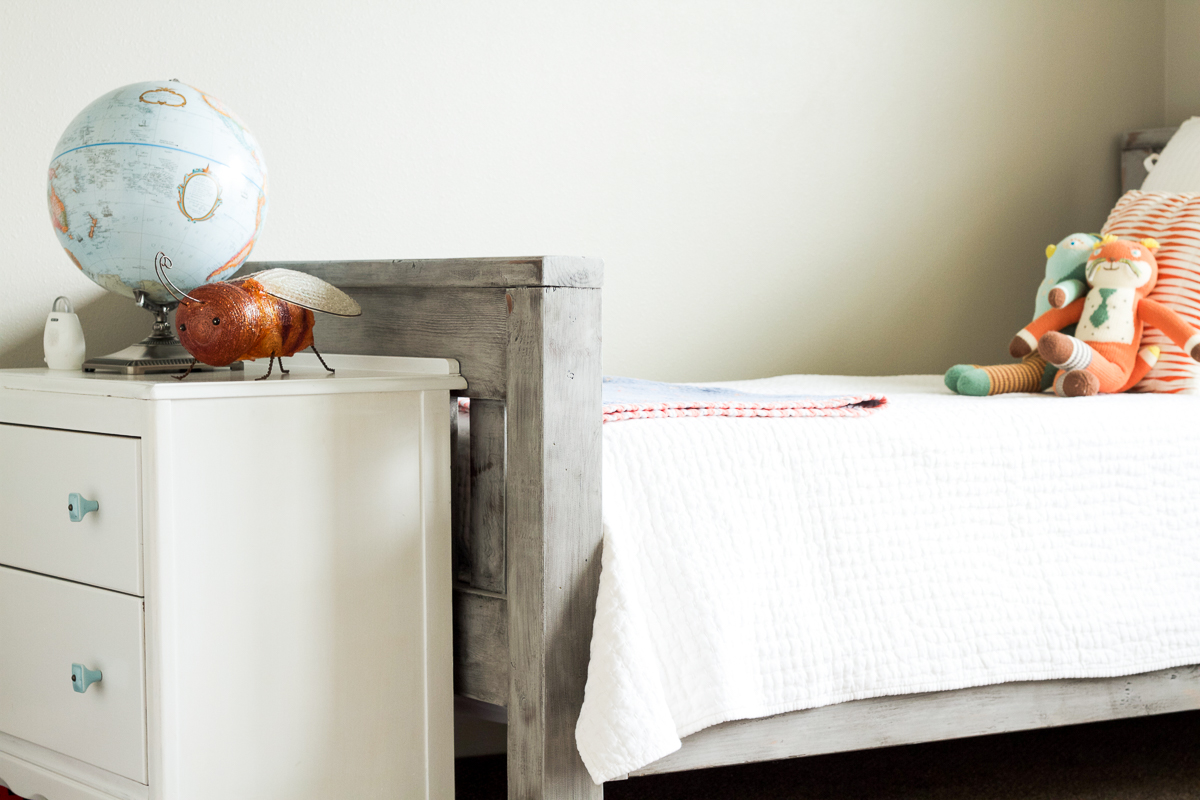 I can't say enough wonderful things about Chalk Paint® and all of the waxes from the Chalk Paint® line. They are really high-quality products, and have given the beds the gorgeous, rustic, weathered wood finish we spent months trying to find. If you want to see before pictures of the beds, including many of the staining fails we experienced, you can find them in yesterday's sneak peek post, along with a little history of this project.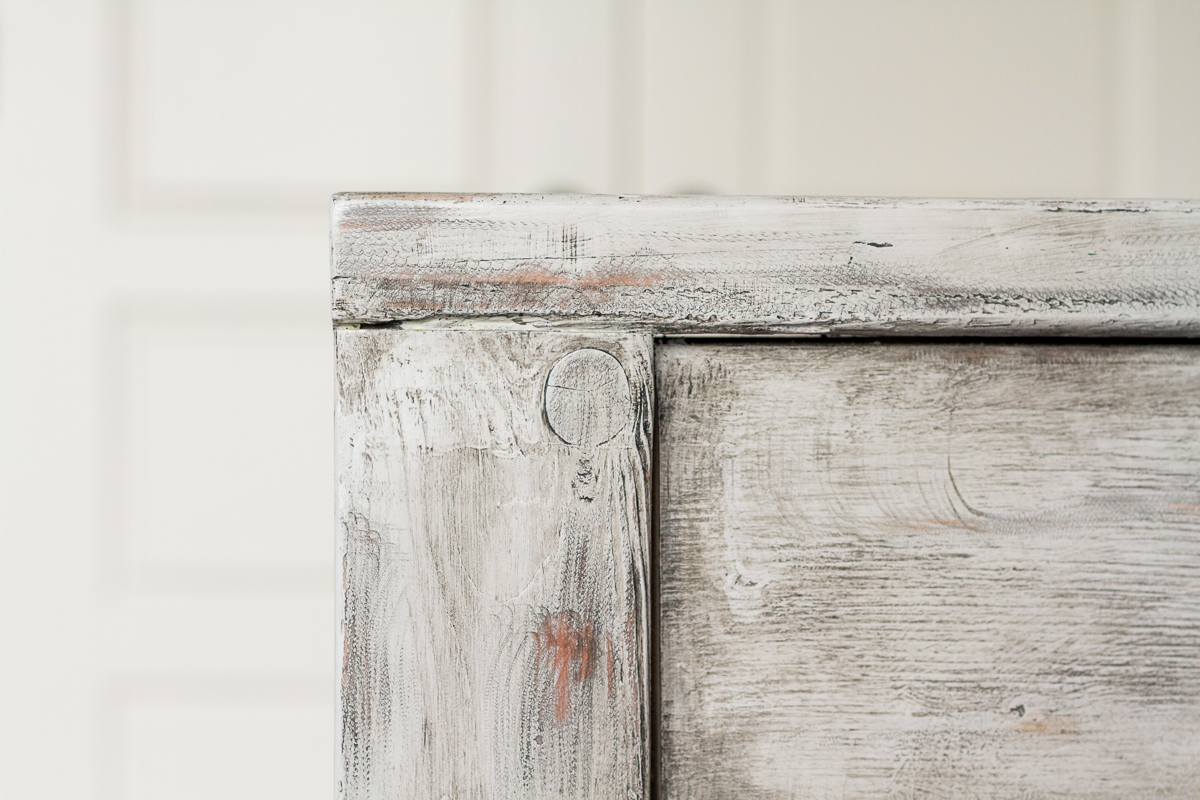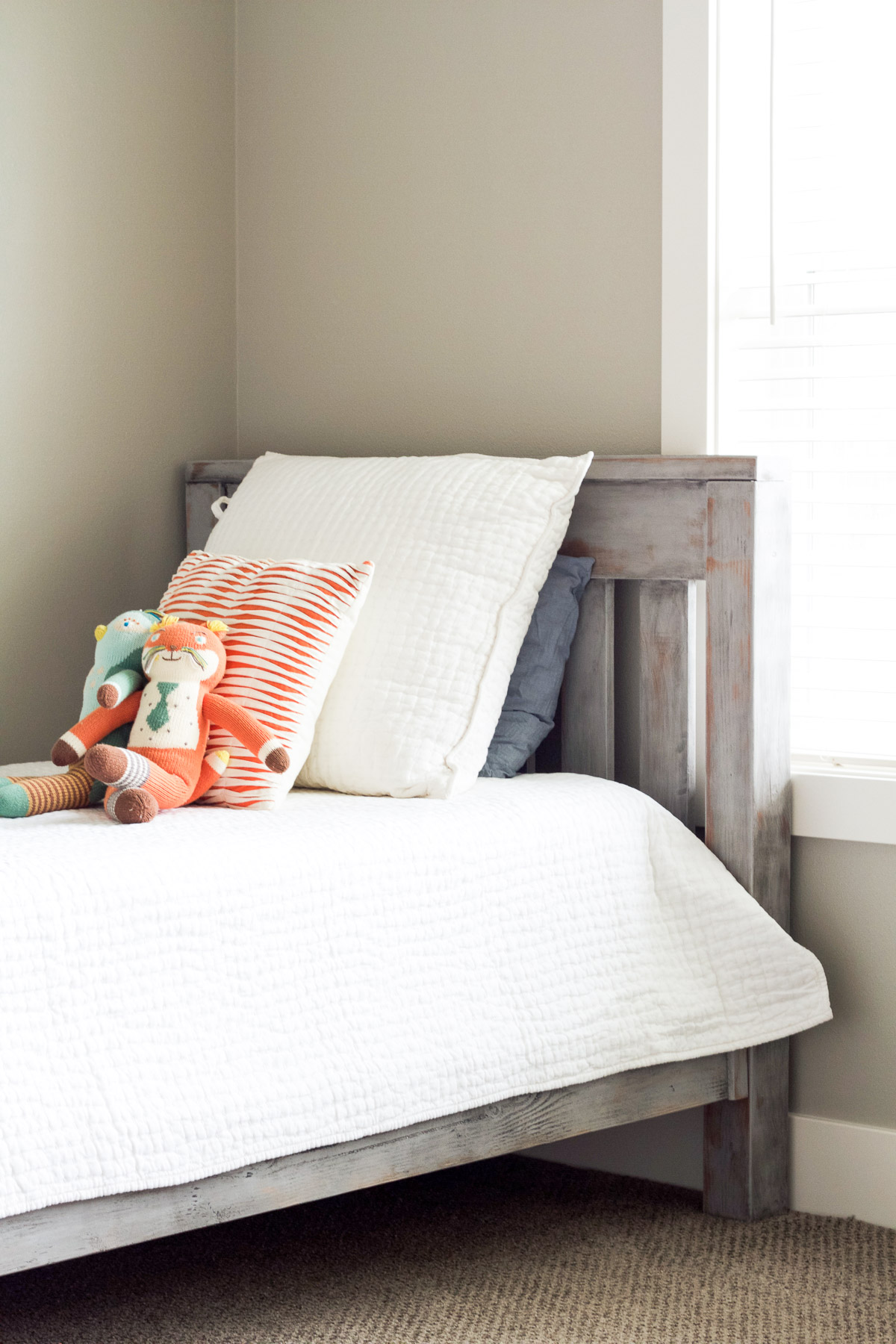 MATERIALS*
1 quart Chalk Paint® in Paris Grey
2 500ml cans Clear Chalk Paint® Wax
1 500ml can Black Chalk Paint® Wax
Annie Sloan Flat Brush or other soft paint brush
Annie Sloan Wax Brush
lots of clean, dry cloths that you won't mind getting rid of when the project is finished
sandpaper (We used various grits to sand the beds before finishing, and 60 on Step 2 below.)
a hand-held power sander
*You can find an Annie Sloan stockist near you by visiting the Annie Sloan website HERE and entering your zip code.
The new book Annie Sloan Paints Everything was also enormously helpful. It has specific projects as opposed to just general directions, but by reading a few sets of project instructions, you can figure out what steps will get you the look you want. And, as luck would have it, the green table on the cover is the one I saw on the Annie Sloan website last Fall that first made me think Chalk Paint® would be a great fit our beds!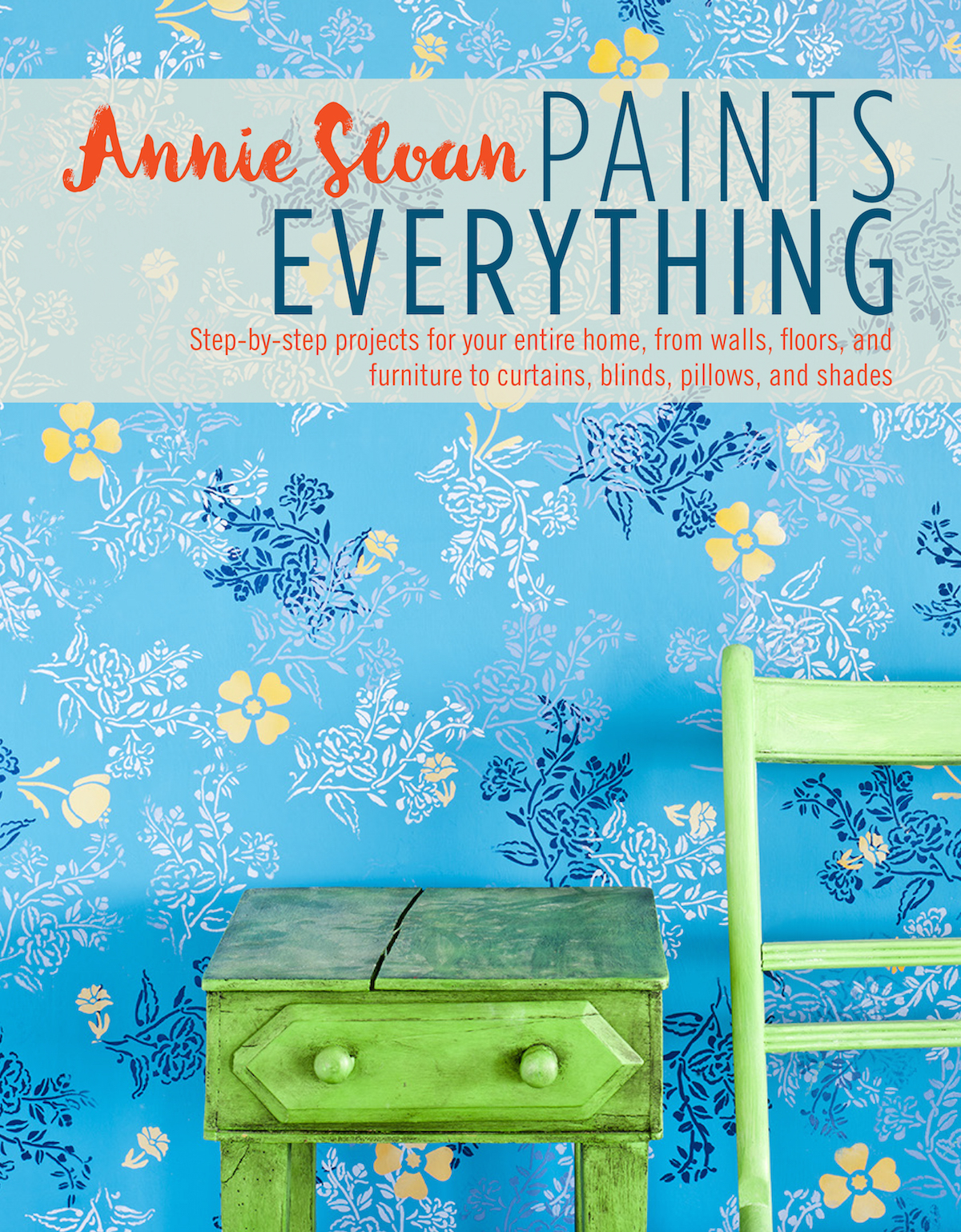 By default, our beds had a very thin layer of brown wood stain on them when we started painting. After all that staining, we did sand them down again, but because we knew we were going to paint them, we didn't bother to do an entirely thorough job. The headboards and footboards had been stained, but the side rails, which you can see in the picture below, were unfinished wood when we started painting, and I don't think there's much of a difference. I would definitely recommend saving yourself a few hours of work and just starting with the paint.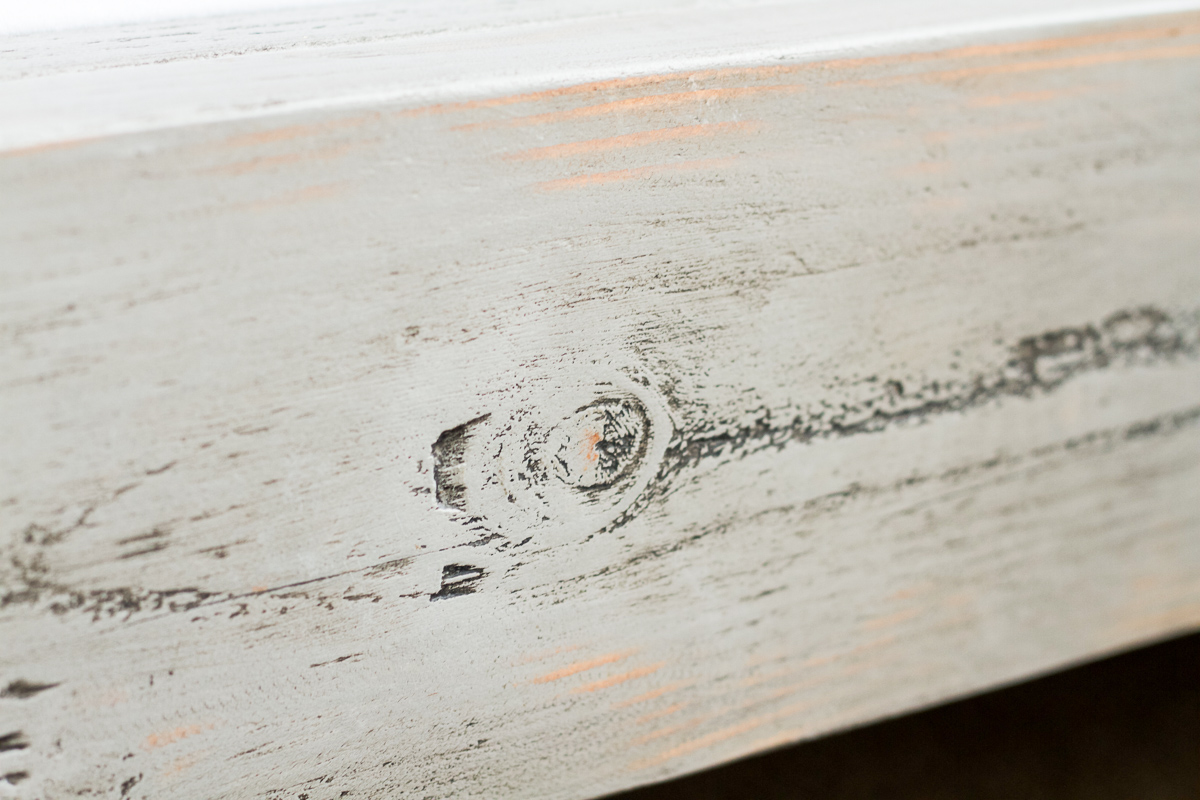 INSTRUCTIONS
Step 1: Paint the wood with Chalk Paint® in Paris Grey. Allow to dry completely. It coats like a dream, so one coat should be sufficient. For this step, you can go ahead and paint the entire bed at once, but be sure to read the rest of the instructions carefully before proceeding. Some steps need to be done on small sections of your project at a time.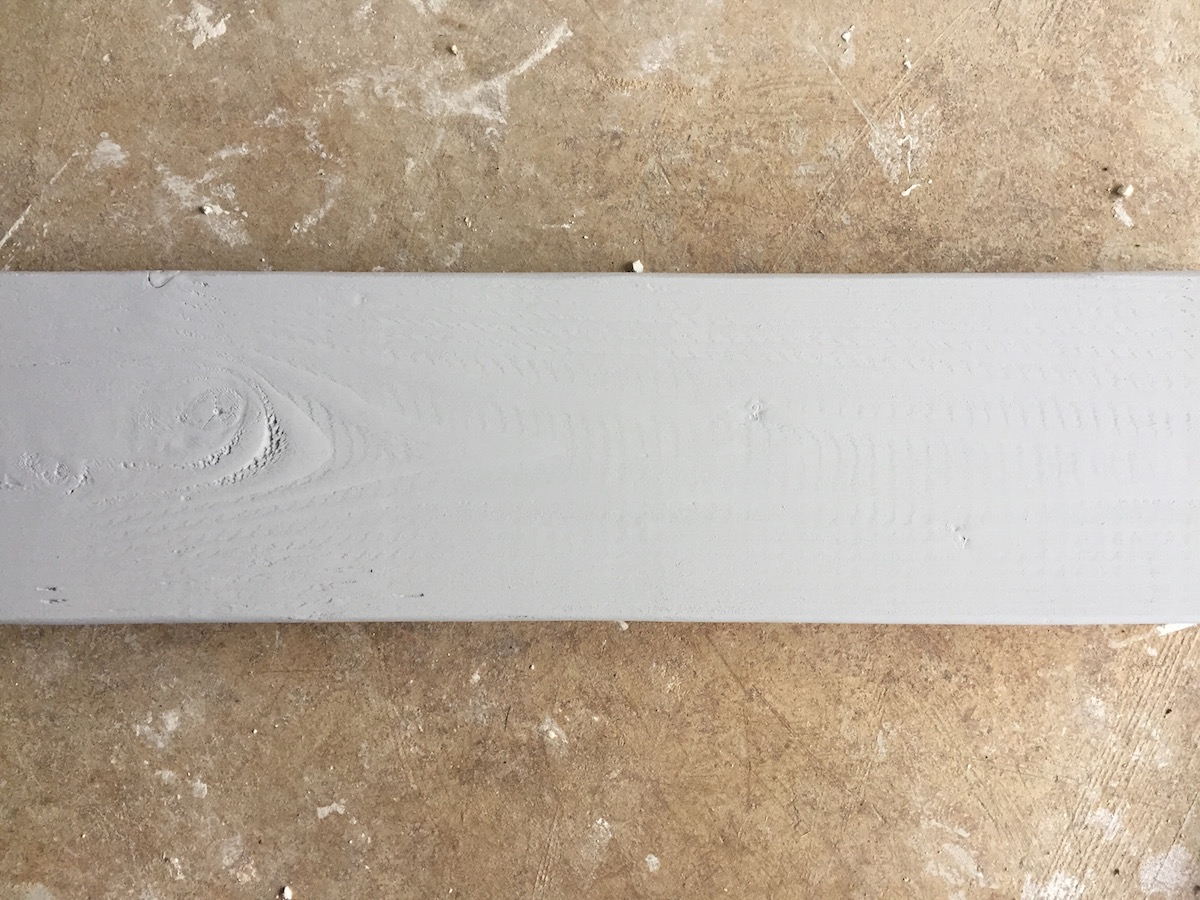 Step 2: Lightly sand the wood. When I say lightly, I really mean lightly. We used a power sander with 60-grit sandpaper, and basically buzzed it over each surface one time. We didn't pay too much attention to direction or grain because we were OK with sander marks showing up on the finished product, but if that would bother you, just make sure you sand with the grain. Wipe the entire surface down with a dry cloth to remove any dust.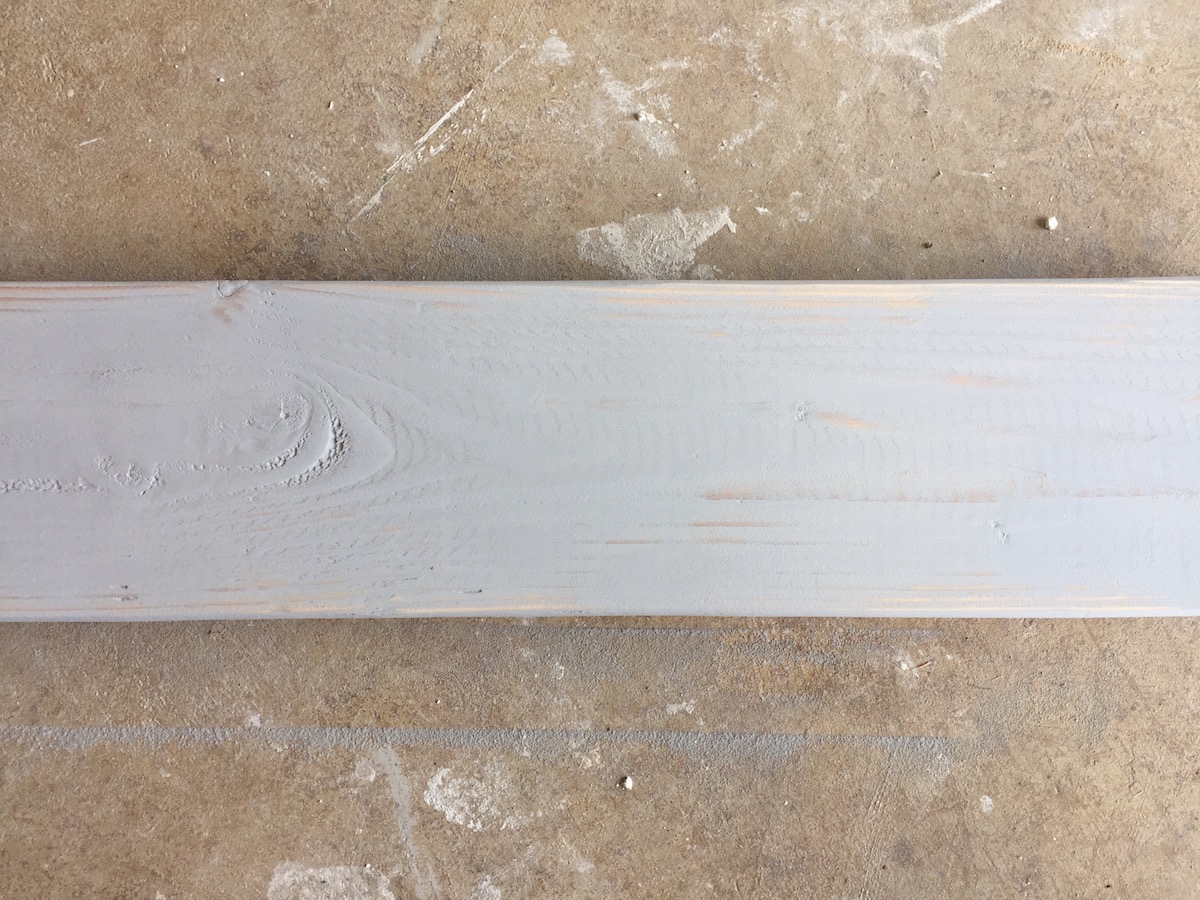 Step 3: Using a clean, soft cloth, rub the wood with Clear Wax. It won't change the color much, but it definitely brings out the grain, which is exactly what you want. For this step, you can wax the entire bed at once.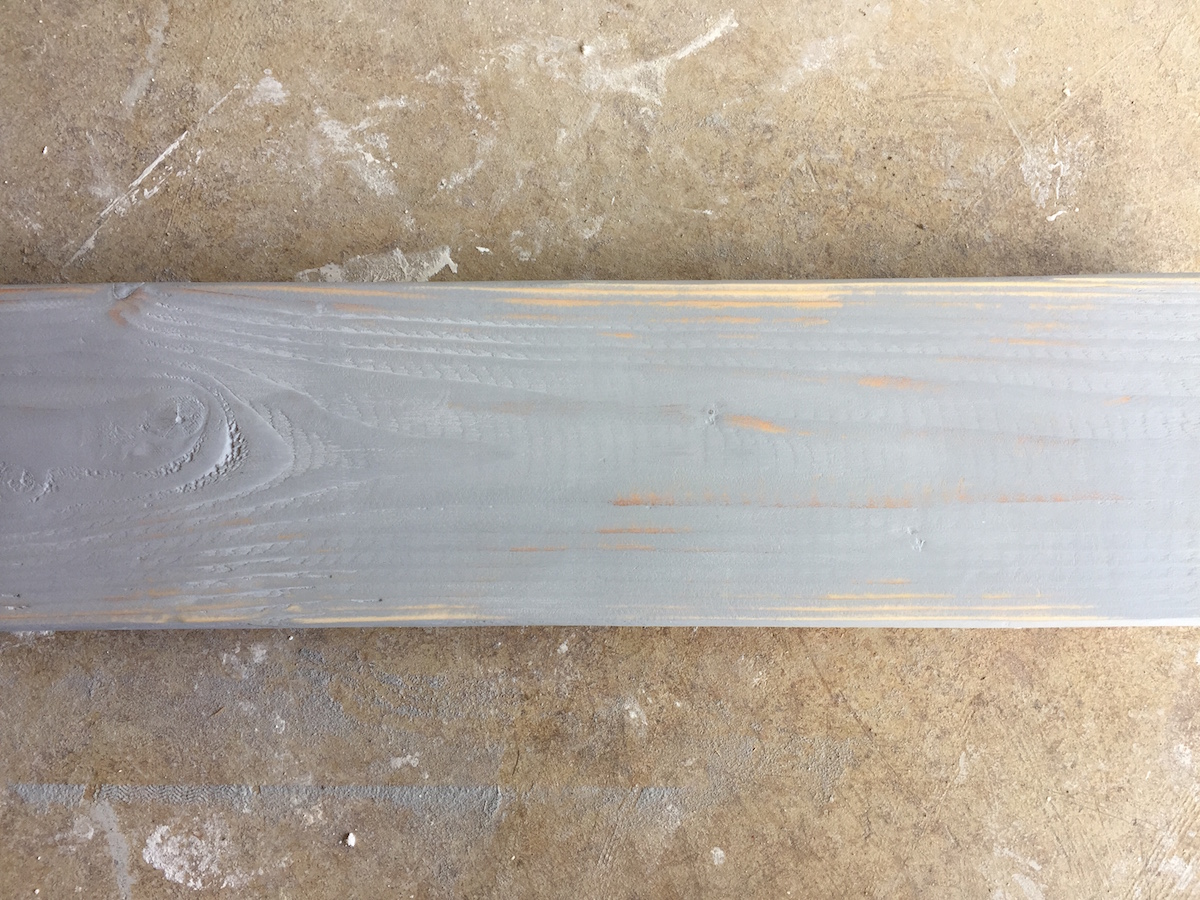 Step 4: Without waiting for the clear wax to dry completely, use a wax brush to apply a coat of Black Wax to the wood. Really make sure you get the black wax in any crevices, cracks, knots, etc. Immediately rub the black wax into the wood with a clean, dry cloth (not the same one you used in step 3). Rubbing the black wax won't remove a noticeable amount from the wood, but it will help get the wax in all the nooks and crannies, which is what you want. For steps 4 and 5, it is best to work in small sections. It is really important that you do step 5 immediately after this step (step 4), and if your project is big, like a bed or a dresser, you'll get better results if you only work on a small section at a time. For example, we worked on one bed post at a time, one side rail, etc.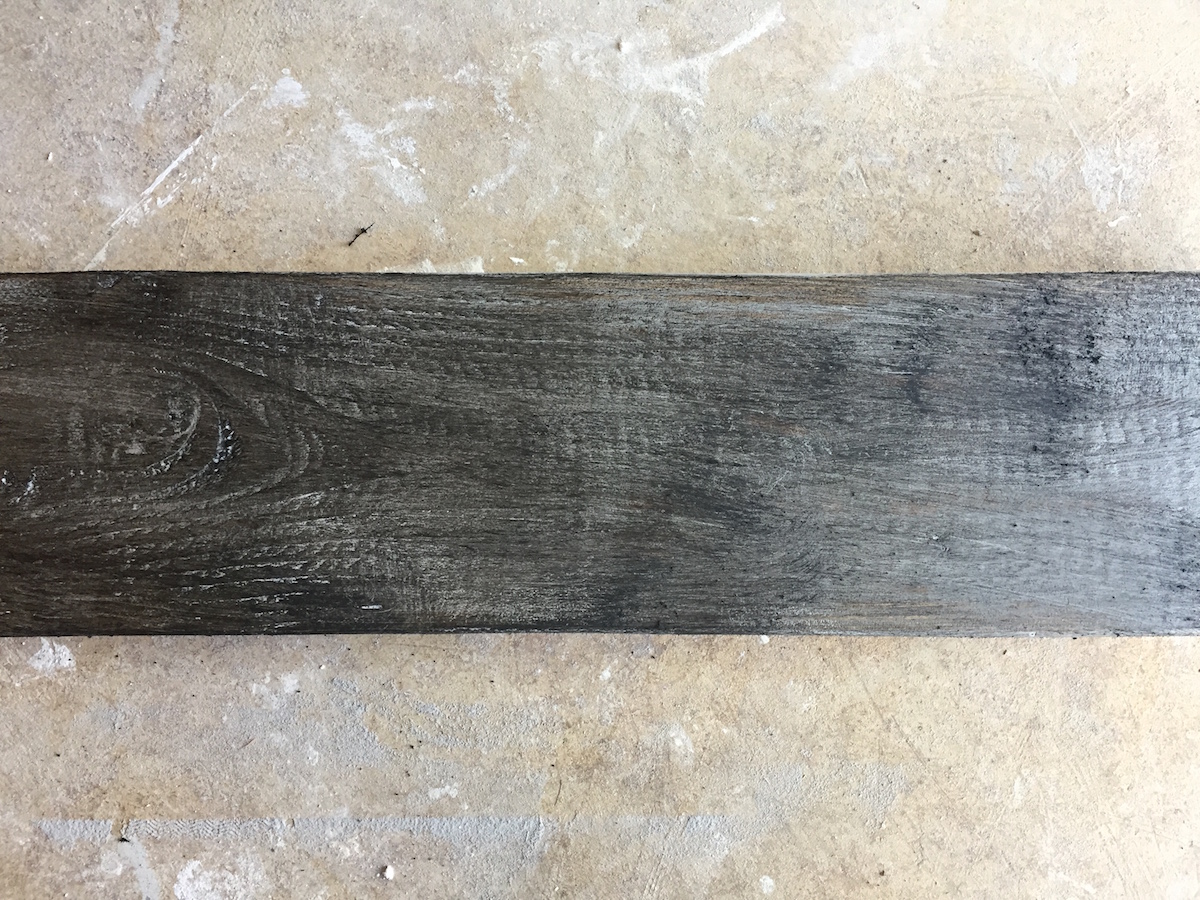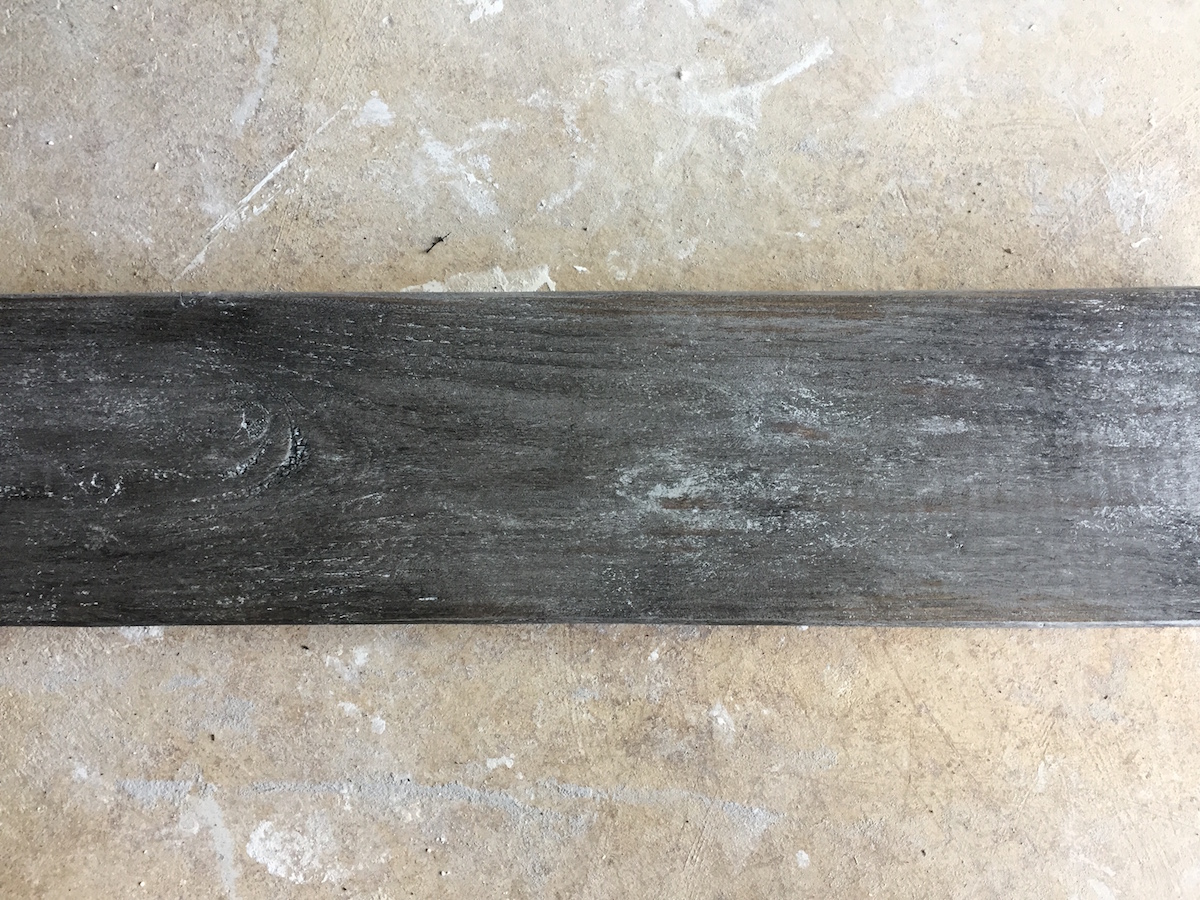 Step 5: Immediately apply another coat of clear wax to the wood. Rub it on with a clean, dry cloth and really work it. In this step, the clear wax acts kind of like an eraser for the black wax. It will basically remove it from any smooth wood, while the black wax will stay in any imperfections. The more clear wax you apply, and the harder you rub, the more black wax you'll remove. The amount is up to you. When your wood looks the way you want it to, allow it to dry completely. I waited a full 24 hours.
Step 6: Using a clean, dry cloth, lightly rub another layer of clear wax on the wood to seal in as much color as possible. The cloth will look like it's picking up a lot of color, but your wood won't look noticeably different. Make sure you don't leave any excess clear wax behind. Allow to dry completely. After drying, the wood should have a lovely, almost matte finish with just a hint of subtle shine. If you want it glossier, just buff it with another clean, dry cloth. It's a lot like shining a pair of leather shoes!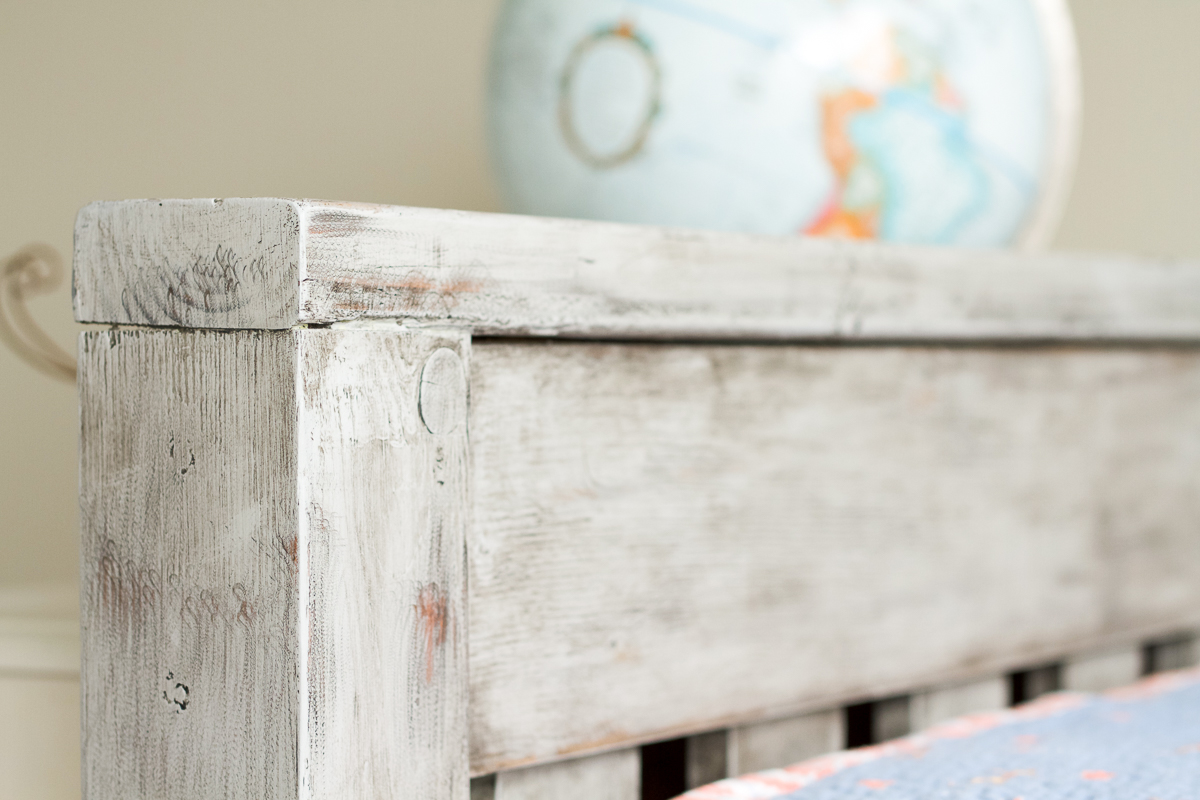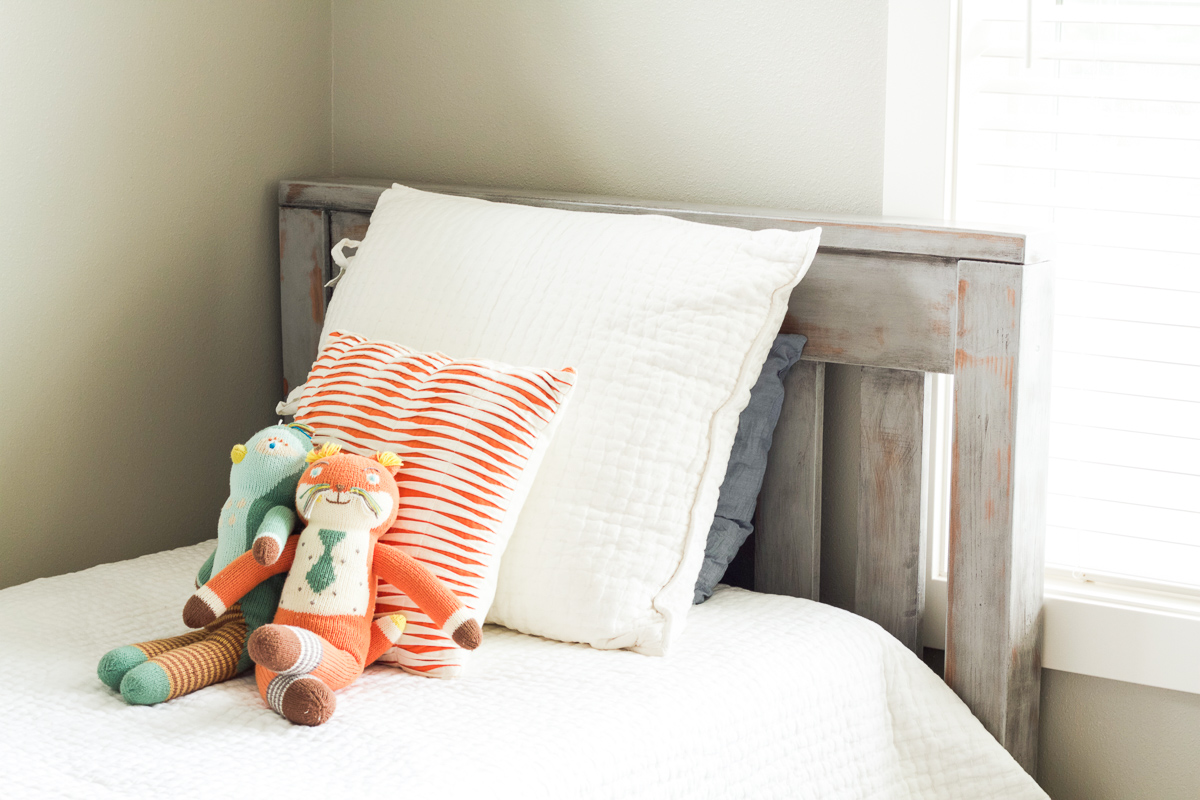 At this point, that's all we've done with the beds. They've only seen a week of use so far, but I haven't noticed the wax coming off on clothing or bedding. If at some point we feel like the beds need a more protective outer layer, Annie Sloan also makes a Chalk Paint® Lacquer that is supposed to dry hard and matte.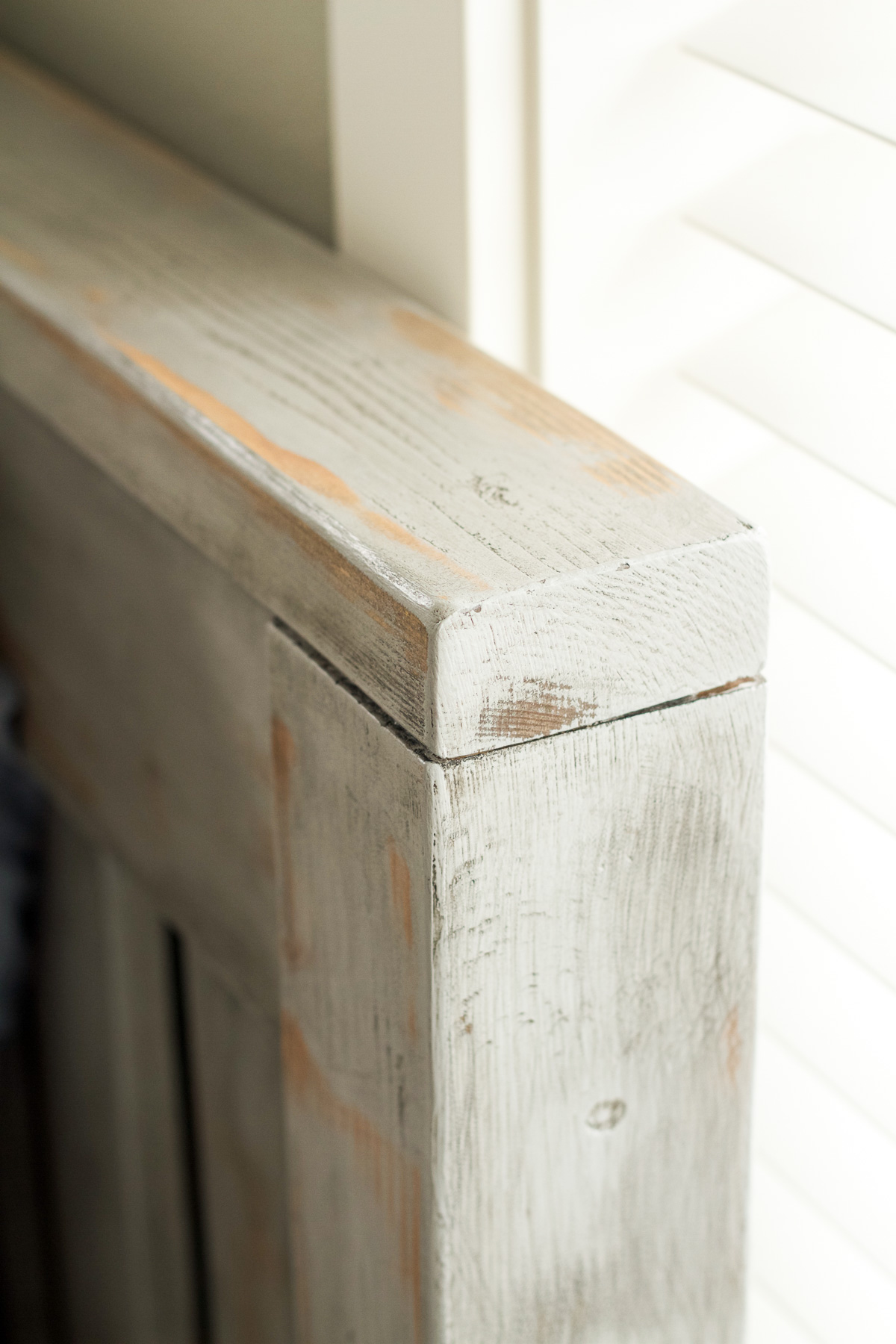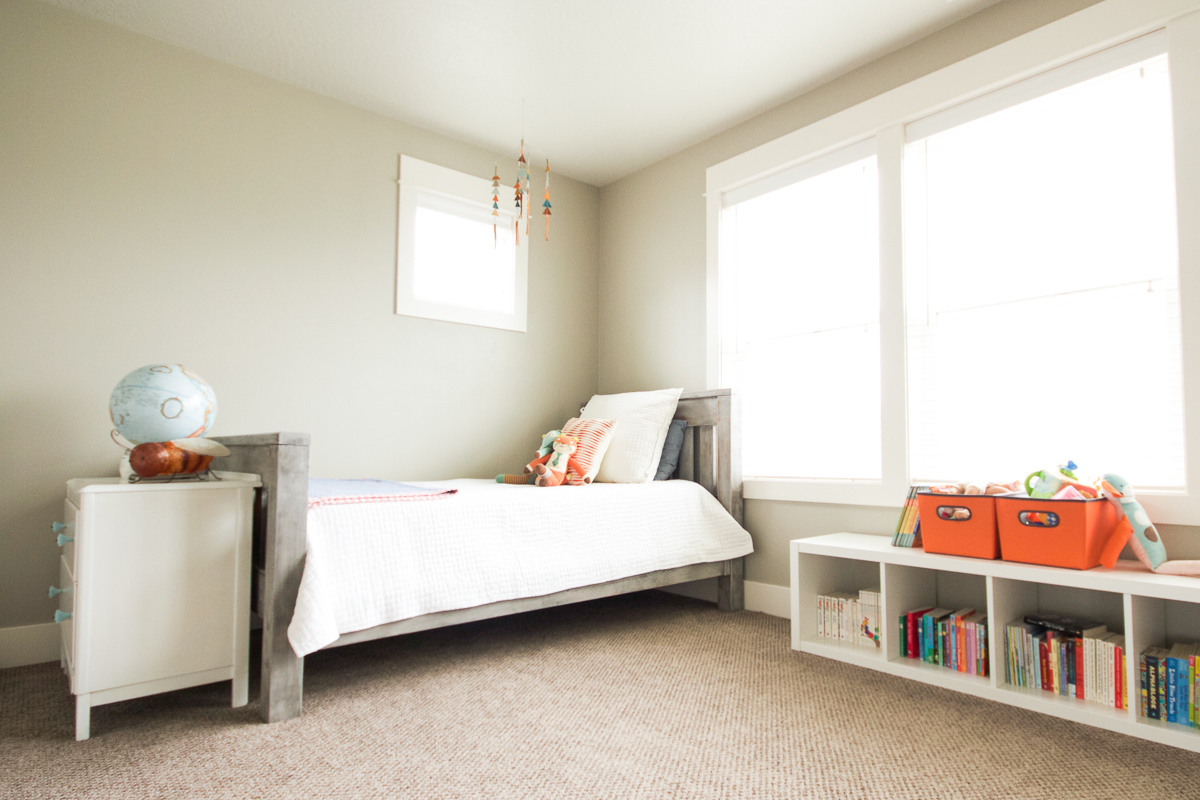 **Thanks to Annie Sloan for providing Chalk Paint®, wax, and brushes for this post. All opinions and experiences are my own. This post also contains affiliate links. You can read more about them on our policies page.**