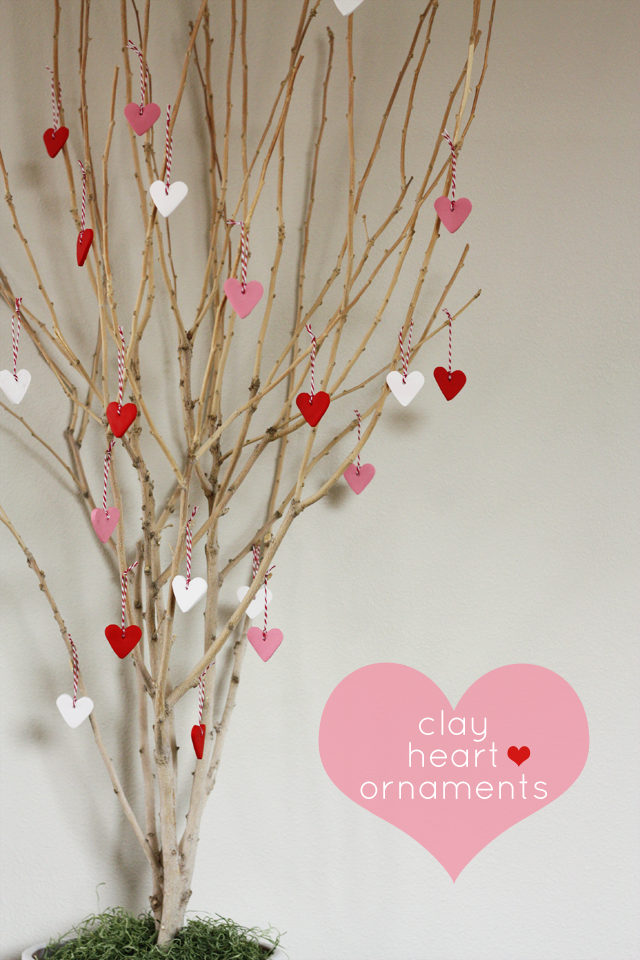 February has been a little bit of a crazy month so far! It seems like all of the things that happen in February are related to Valentine's Day and have to wedge themselves into the first half of the month. So this month's Seasons Tree post is coming in a little later than expected. But it's pretty darn cute, so I think I'm forgiven, yes?
To decorate my Seasons Tree this month, I made a set of sweet, little heart ornaments out of oven-bake clay and baker's twine. They are so simple to make (only an hour total!) and look adorable! They look especially cute all together on the tree, but they'd look fabulous tied individually onto special Valentine's Day gifts.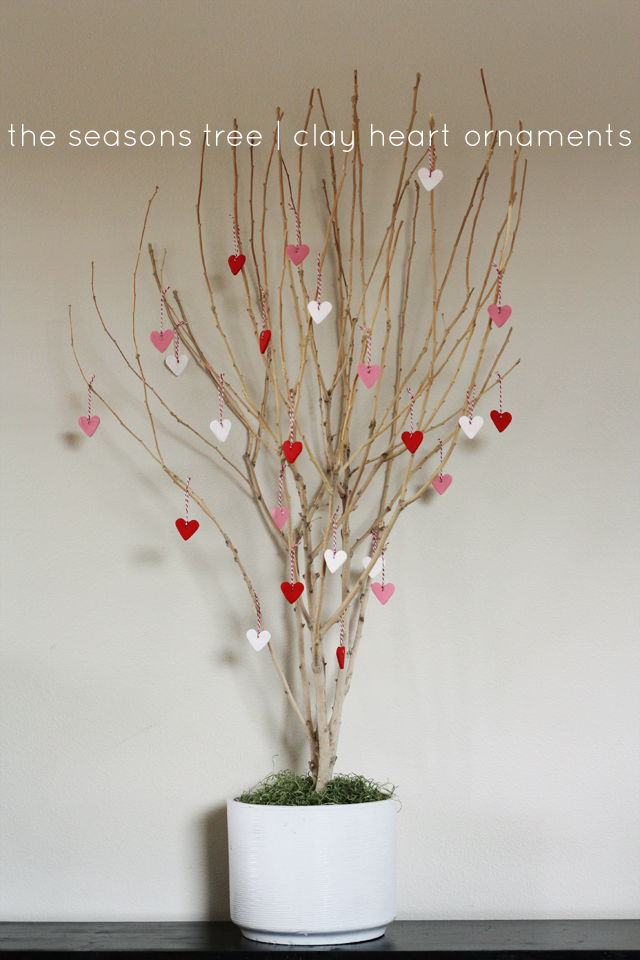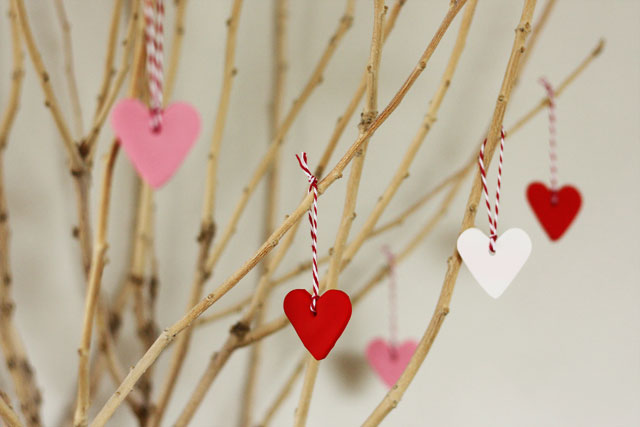 oven-bake clay
rolling pin
small heart-shaped cookie cutter
spatula
bamboo skewer
baking sheet
scissors
baker's twine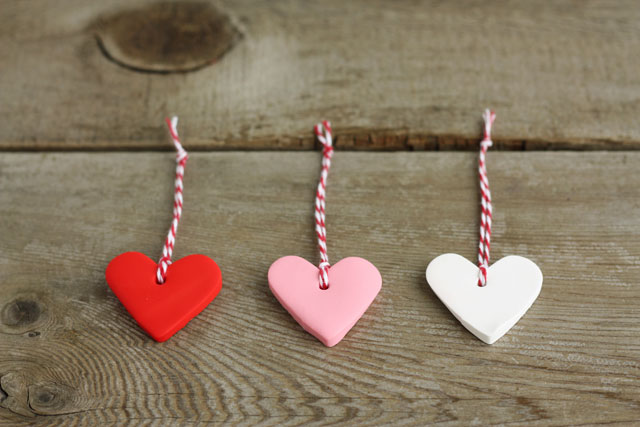 1. Start with the lightest color of clay first, and work up to the darkest. Unwrap a package of oven-bake clay, place it on a smooth, hard surface, and use the rolling pin to roll it out to a thickness of about 1/8″.
2. Use the cookie cutter to cut out as many hearts as you can from the clay.
3. Use the spatula to gently lift the hearts off the work surface.
4. Poke a hole all the way through each heart (in the center, about 1/4″ from the top).
5. Place the hearts on a clean baking sheet, and bake according to package directions.
6. Remove hearts from oven and allow to cool completely.
7. Cut baker's twine into 9″ lengths and knot the two loose ends.
8. Push the looped end of the twine through the hole from front to back, pass the knotted end through the loop, and pull it to tighten.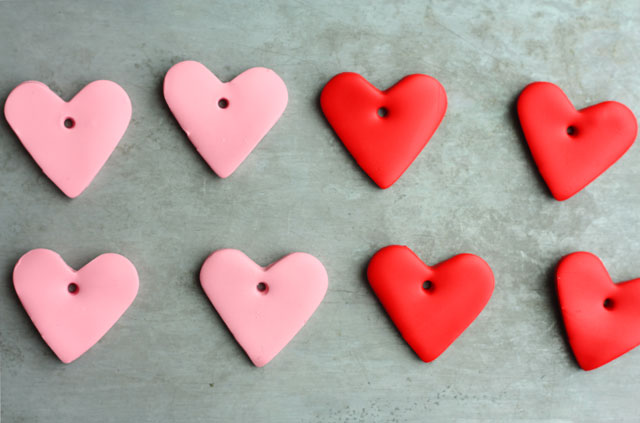 SaveSave