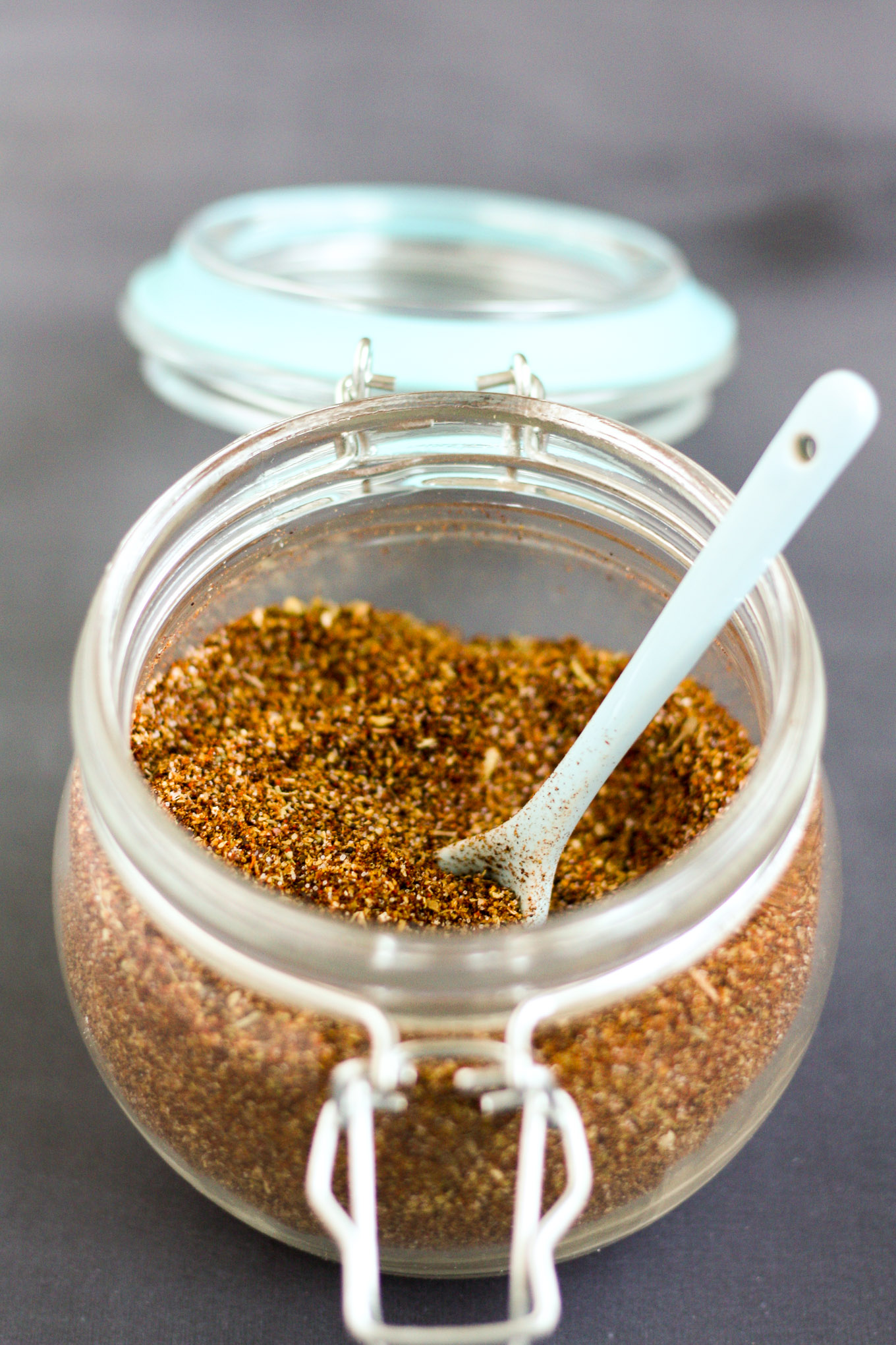 I love taco seasoning. Yes, I love using it to make regular weeknight tacos, but I also love using it for crockpot chicken tacos, taco soup, 7-layer dip, and more. We go through a lot of taco seasoning in our house, and instead of stocking up on packets of store-bought taco mix, I love this homemade spice blend that my mom has been making for decades. It smells amazing and fresh, and you get to control exactly what is in your tacos, which I always love. With only a handful of ingredients that you most likely have in your spice cupboard, it doesn't take too much longer to put together than it takes to tear open one of those taco seasoning packets from the store. And if you really want convenience, you can make a larger batch, keep it in a jar in your pantry, and just scoop it out as needed. And if you just want to open the jar and take a deep breath every once in a while, that's totally understandable. I told you, it smells totally incredible!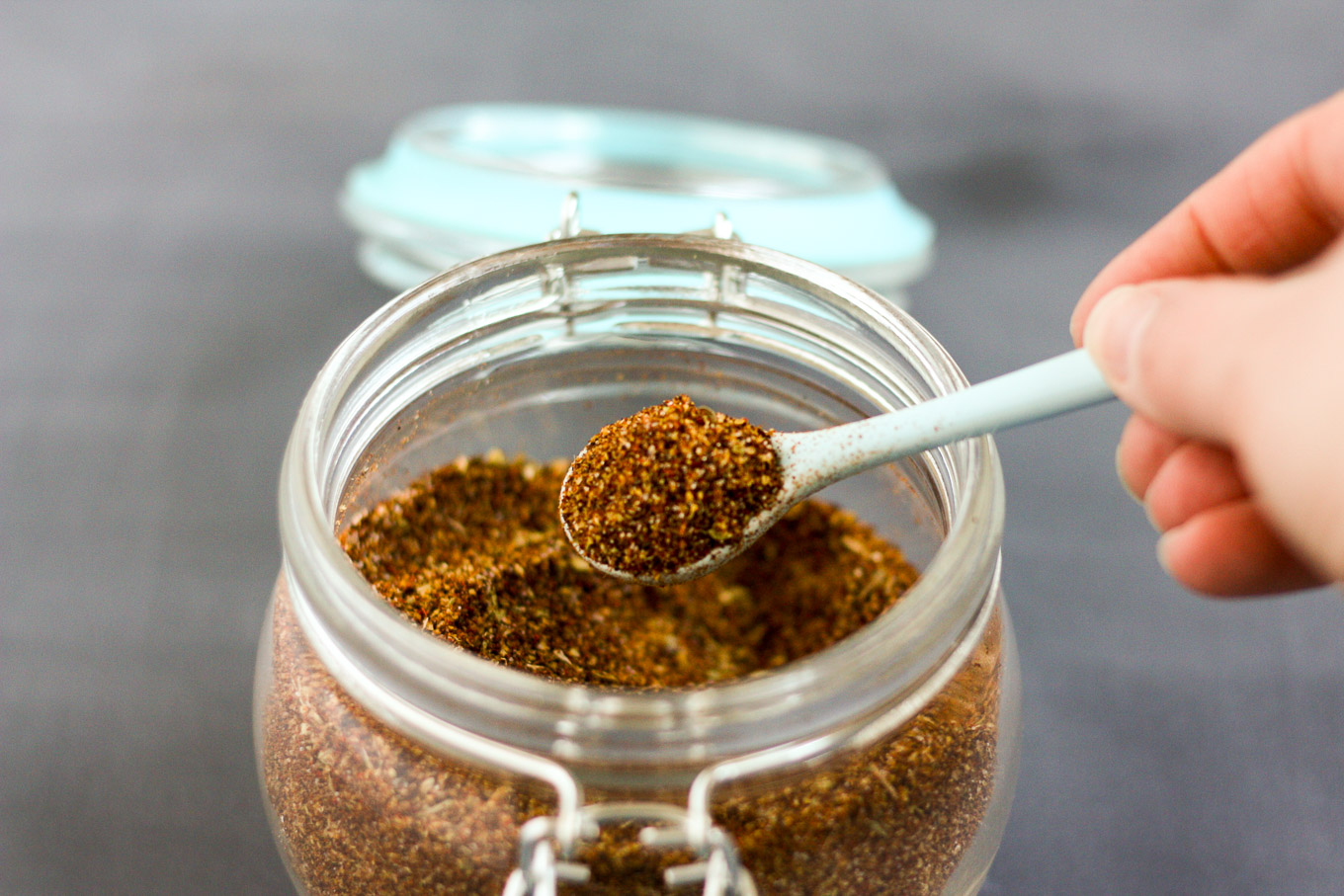 Homemade Taco Seasoning
Ingredients
for a single-use serving
1½ to 2 teaspoons chili powder
½ teaspoon garlic powder
½ teaspoon oregano
½ teaspoon cumin
¼ teaspoon salt
for a larger batch
¾ cup chili powder
¼ cup garlic powder
¼ cup oregano
¼ cup cumin
2 Tablespoons salt
Instructions
Combine all of the ingredients in a small bowl. Combine the seasoning mixture with 1 lb of cooked and drained ground beef, along with ½ cup water and 2-3 dashes of hot sauce if desired. Simmer until heated through.
If you make a larger batch of taco seasoning, simply use a rounded Tablespoon of the seasoning mixture as directed above. Store the extra taco seasoning in an air-tight container.