**This post contains affiliate links. You can read more about them on our policies page.**
I'm so excited to finally be able to share this cute video with you! Back in the spring, Trisha Zemp and I chatted about a stop motion video for my book, Scandinavian Gatherings, and it's finally finished and absolutely darling (click on the image above to play the movie, and be sure your sound is turned up)! With the holiday season coming up, I wanted to have something really fun to share featuring my book, and this cute Scandinavian Gatherings video fits the bill. I love Trisha's work, and it was really fun to help her brainstorm ideas for the video. You can also see it on Instagram and you can share it on Facebook. To celebrate the launch of the video, and to kick off the 2017 holiday season, everything in my shop—books, recipe cards, enamel pins, and gift sets—is on sale for 15% off through midnight tomorrow (Thursday, November 2nd). Head over there now and stock up on gifts for this holiday season! And if you just want to stock up on books, you can always get them on sale on Amazon, with free shipping for Prime members.
Between now and Christmas, I have tons of fun Scandinavian Gatherings content planned for you—really cool giveaways full of awesome prizes, fun posts and promotions, and lots of help from some of my favorite blogger friends, and I'll talk about all of it here on the blog. So stay tuned; you don't want to miss out!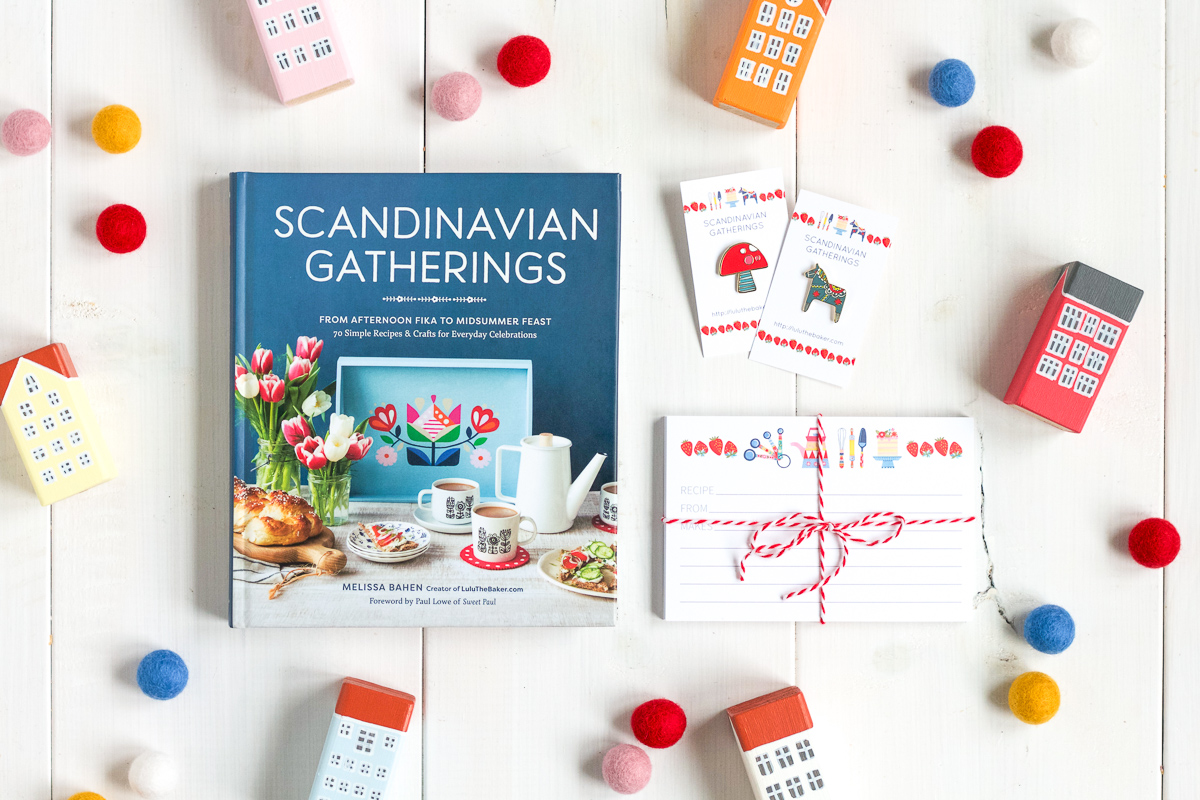 SaveSave