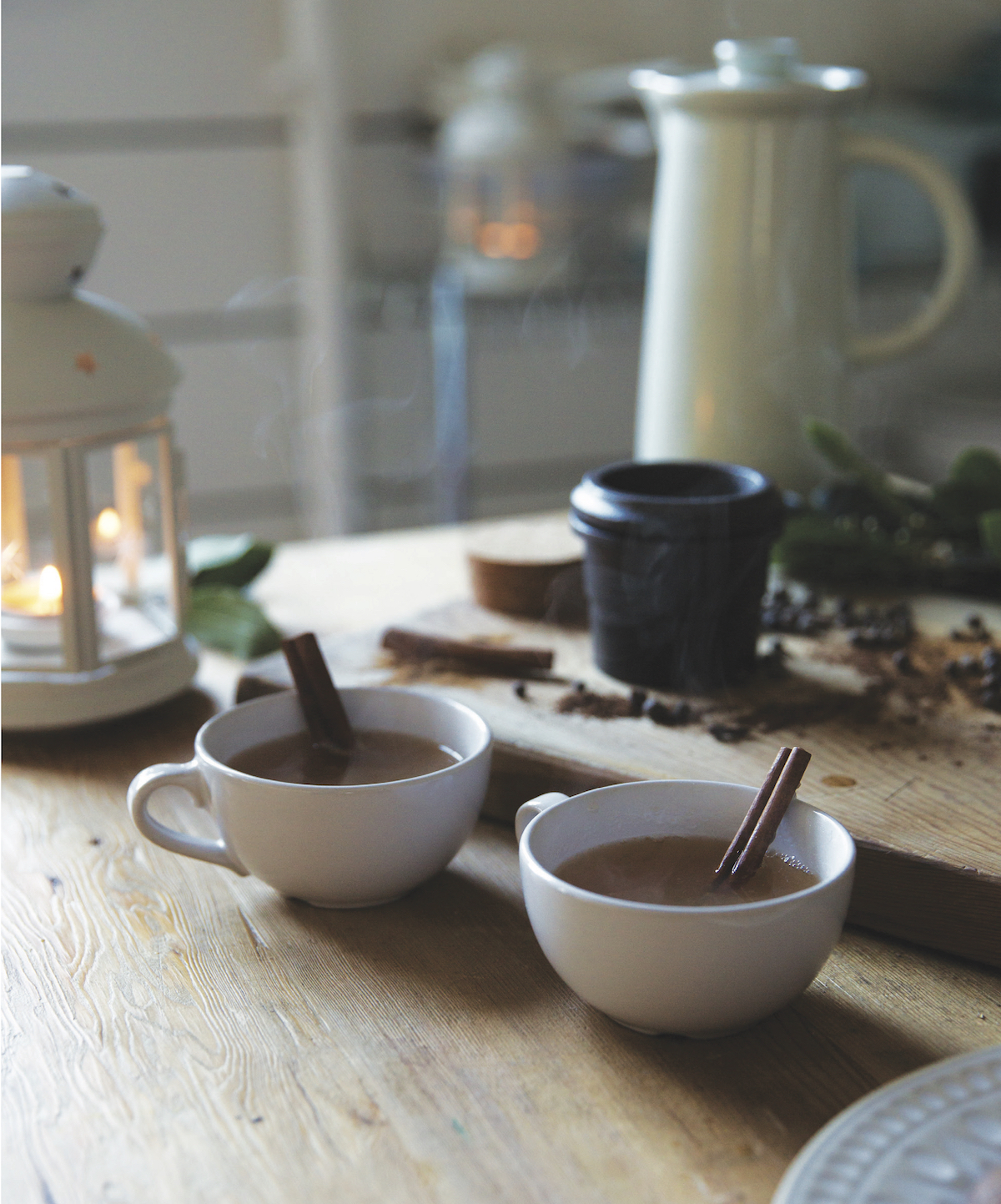 We sat down as a family last night and made a list of all the fun things we want to do this Fall. We're calling it our "Fall Fun List," and it has things on it like jumping in piles of leaves and visiting the pumpkin patch and making apple leather. And at the very top of the list, it says, "Make spiced cider." As soon as it cools down in the Fall, we start making this delicious, hot apple drink spiced with cinnamon, cloves, and allspice. It's an old recipe from my husband's family, and it's everyone's favorite drink to cozy up with on a chilly day. I included it in the "Lucia Day" chapter in Scandinavian Gatherings, along with recipes for homemade gingersnaps and Swedish saffron buns. Don't forget to order your copy today, and be sure to make a big batch of spiced cider to sip while you create your own "Fall Fun List."

Spiced Cider from Scandinavian Gatherings
Ingredients
1 gallon apple cider or apple juice
1 12-ounce can frozen apple juice concentrate
1⁄2 of a 12-ounce can frozen orange juice concentrate
2 teaspoons whole allspice
2 teaspoons whole cloves
2 to 3 cinnamon sticks
a dash of ground cinnamon
Instructions
In a large pot over medium heat, combine all the ingredients. Bring the cider to a simmer.
Reduce the heat to low, and allow the cider to steep for 1 hour. Strain off the whole spices before serving, and serve hot.
Leftovers can be stored, covered, in the refrigerator and reheated as needed.
[photo by Charity Burggraaf]