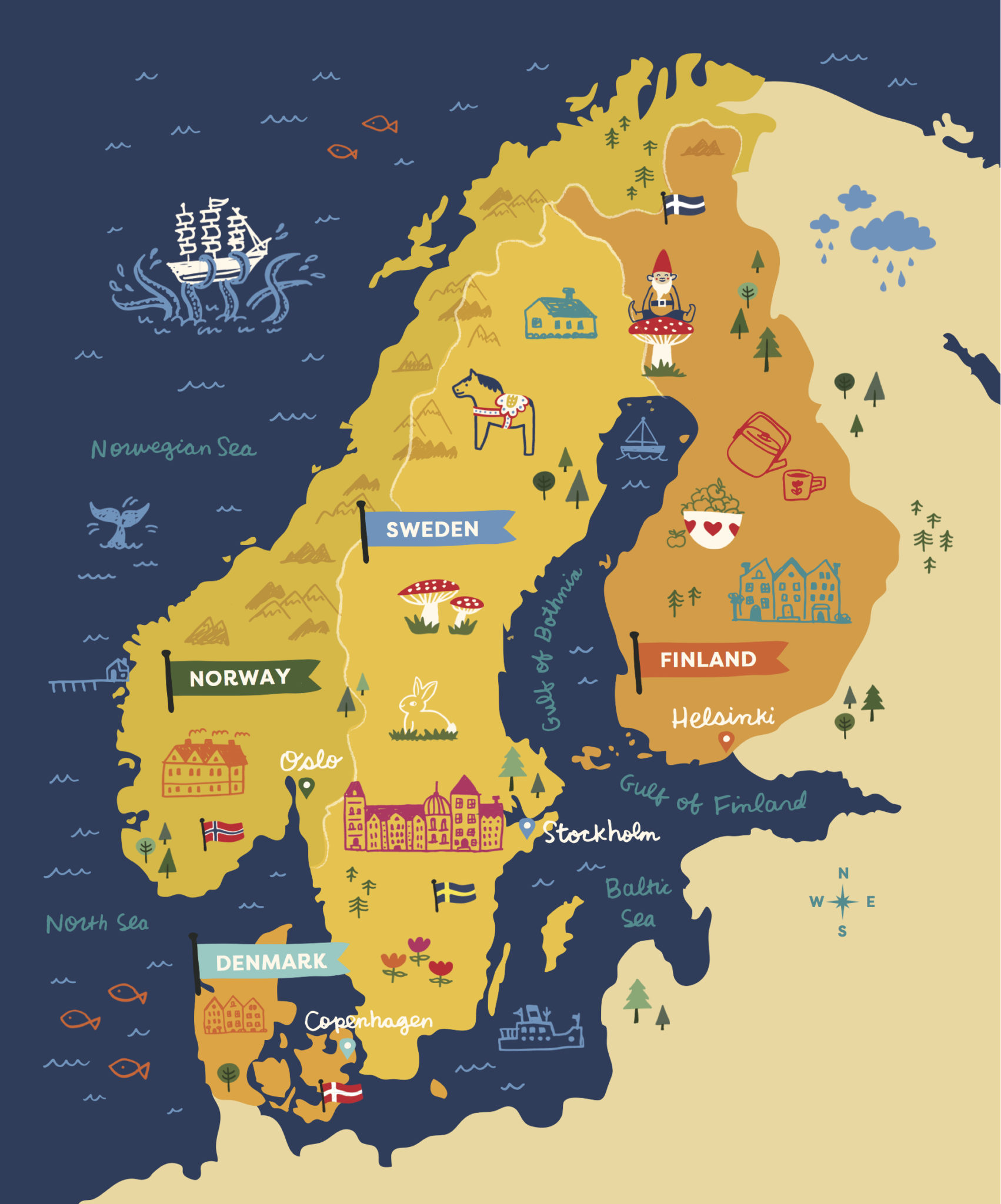 September is shaping up to be an awfully exciting month! I leave two weeks from today for my east coast book trip, and my book, Scandinavian Gatherings, comes out in just two and a half weeks!! While we're waiting, I wanted to share one of my favorite images from the book, a darling map of Scandinavia, illustrated by the talented Kat Marshello, along with a little excerpt from the book that explains exactly what Scandinavia is.
"Technically, just Denmark, Norway, and Sweden are part of the Scandinavian region. But the true answer isn't quite as simple as that. Norway, Sweden, and Finland—and not Denmark—are part of the Scandinavian Peninsula, the actual geographic fingers of land that extend into the ocean from the northernmost part of Europe. Because of cultural similarities, proximity, language, history, and more, Finland is closely associated with the Scandinavian countries, and often included unofficially, especially by us Americans. It happens often enough that there's an actual term for adding Finland to Scandinavia: Fenno-Scandinavia. In these pages, you'll find recipes and projects inspired by all four countries: rosemåling, the traditional folk painting of Norway; flower crowns worn by girls during Swedish Midsummer festivities; the candy-colored houses of Danish harbor towns; and the cardamom-scented baked goods of Finland."
Be sure to pre-order your copy of Scandinavian Gatherings today, and get it in the mail on the 27th. And read this fun post on Glitter Guide about September's must-read books, including mine!
SaveSave