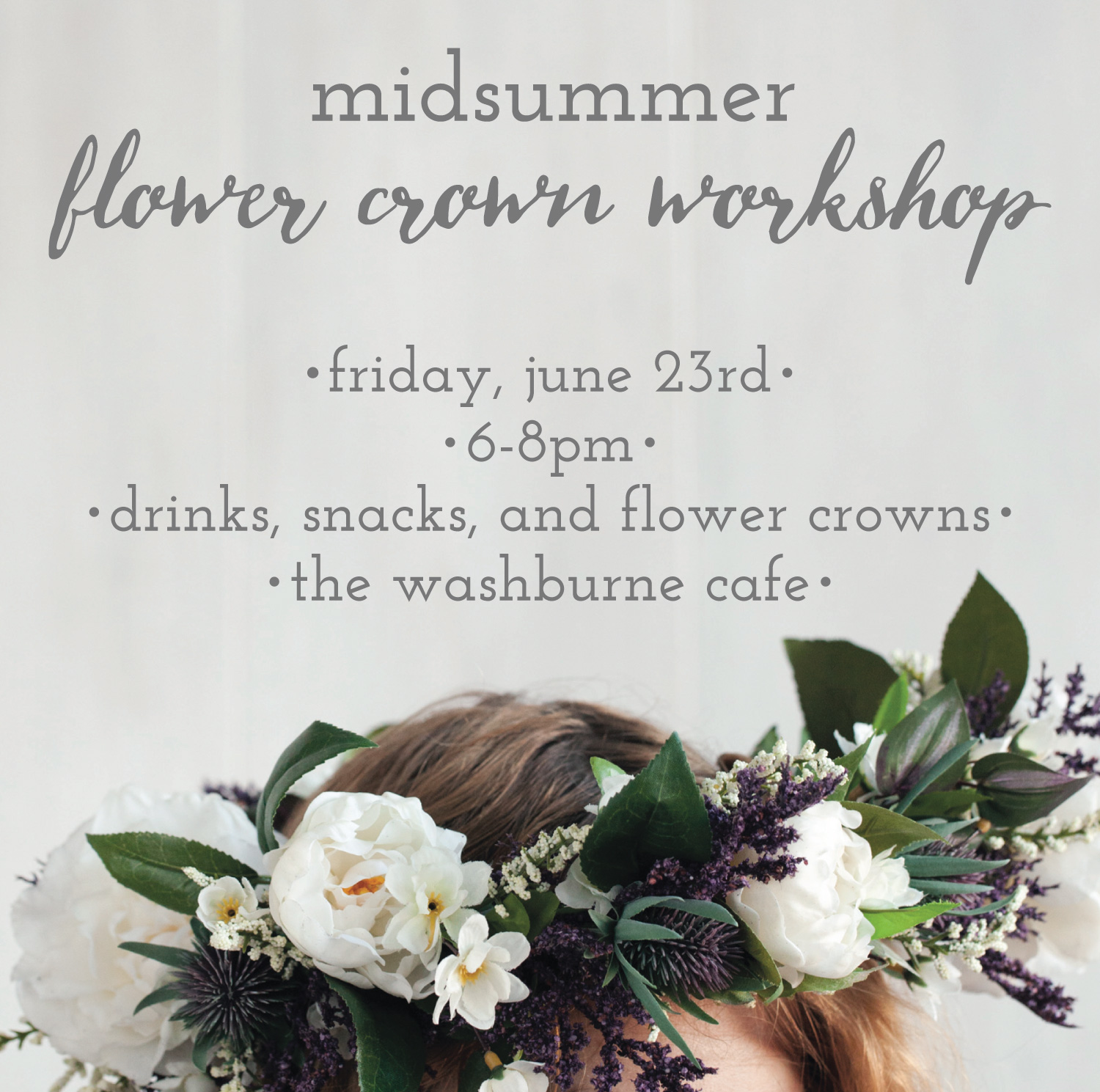 Midsummer is one of the biggest holidays in Scandinavia, and it's coming up in just a few weeks! To celebrate, I'm hosting a flower crown workshop on Friday, June 23rd. We'll have yummy drinks and snacks, the best company, and we'll make the beautiful faux flower crowns from my book, Scandinavian Gatherings.
Midsummer Flower Crown Workshop
with Lulu the Baker
Friday, June 23rd
6-8pm
The Washburne Cafe
Springfield, OR
Flower crowns are perfect for weddings, birthdays, photo shoots, and more, and they're the perfect way to celebrate Scandinavian Midsummer. We'll be making beautiful flower crowns using the most gorgeous faux flowers, so your creation will last not just through the weekend, but for years to come. You'll leave the workshop with your own flower crown and the know-how to make beautiful flower crowns on your own any time you want. And the same method can be used to make fresh flower crowns too! All materials and instructions will be provided, along with delicious drinks and yummy snacks. Tickets cost $60 and space is limited, so click HERE now to reserve your spot today!
Photo by Charity Burggraaf from the book Scandinavian Gatherings by Melissa Bahen (that's me!); reprinted with permission from Sasquatch Books.
SaveSave