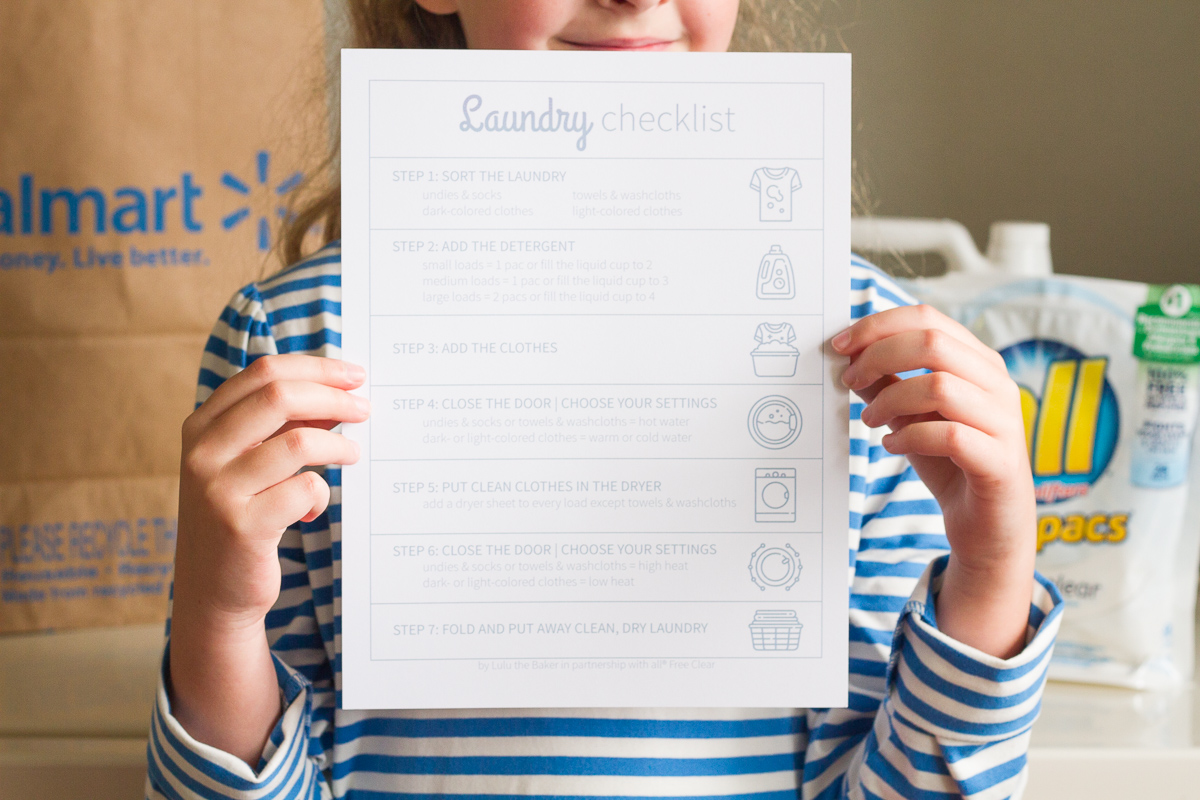 This post has been sponsored by all® free clear laundry detergent. All thought and opinions are my own.
My oldest kids are finally at ages where they can start helping out with more serious chores. All of the kids are in charge of tidying their own bedrooms, and helping keep bathrooms and common areas clean, and the oldest two have been handling unloading the dishwasher and taking out their own bathroom garbage for a couple of years now. But I think we're finally ready to break into new territory: doing laundry. Laundry is one of those chores that literally never ends, and with 6 people in our family, it's almost impossible to get caught up. It would be so nice to have a little help with the laundry now and then, and it's something they're going to have to learn at some point, so why not now!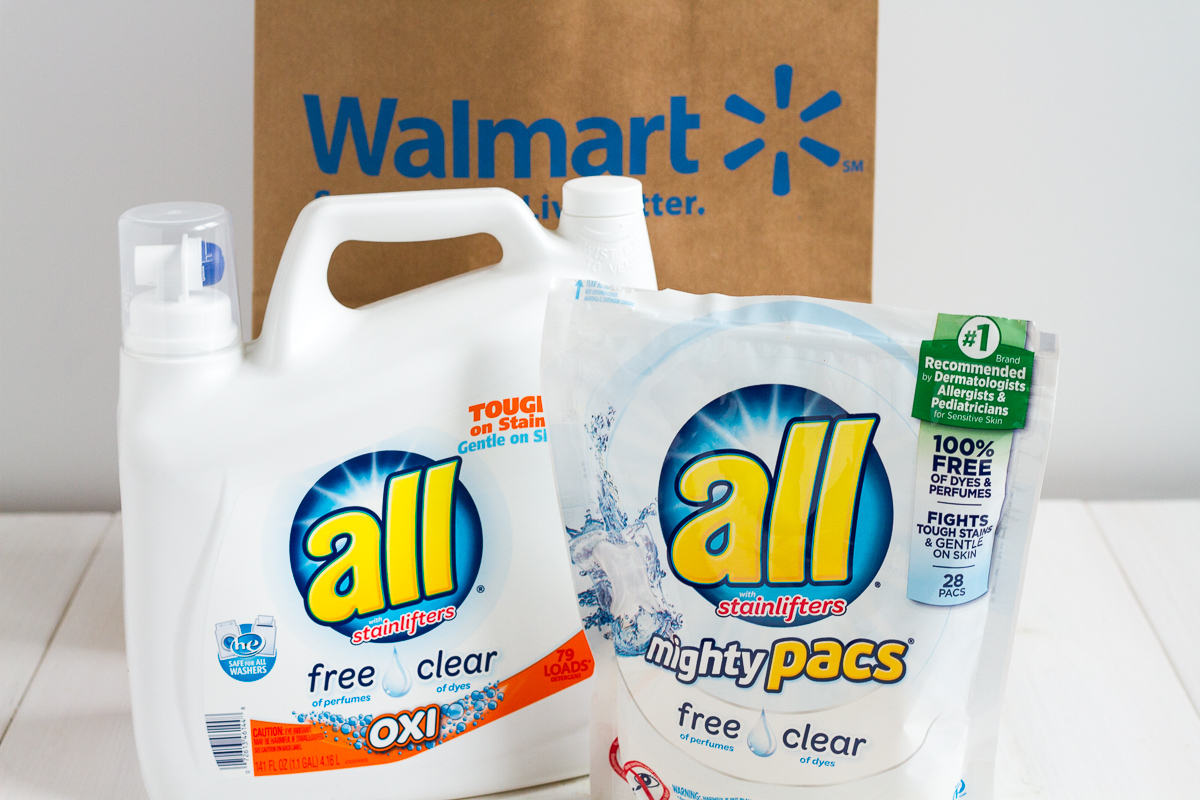 One of our kids has always had really sensitive skin, and a few years ago, our pediatrician suggested we switch from our usual highly-scented laundry detergent to one that was fragrance free and hypoallergenic. Making that switch has helped to lessen itchy skin and rashes. We've tried a few different brands of fragrance-free, dye-free detergents in the past few years, and our absolute favorite is all® free clear. Their liquid detergent is my usual go-to in the laundry room, but we just picked up a package of all® free clear Stainlifter Mighty Pacs at Walmart and they are fantastic, especially for my helpers to use. There's no spilling, no mess, and no pouring out too much detergent. They make doing a load of laundry so easy.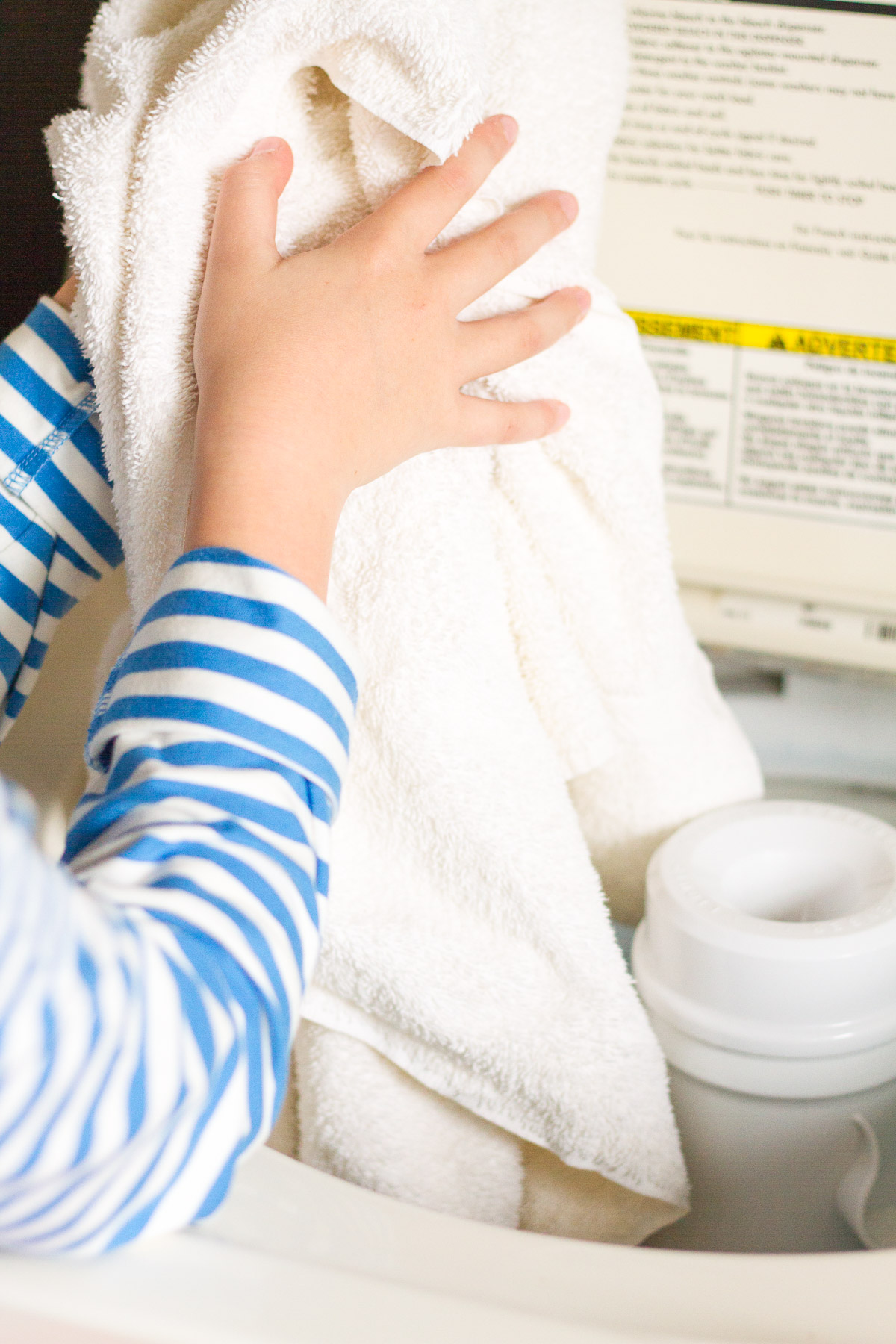 To help make laundry time even easier for my kids, I also created this fun laundry checklist. It shows all the steps my kids need to go through when they're helping with a load of laundry, from sorting clothes to choosing appropriate washer and dryer settings. I've done a little "laundry orientation" with them and walked them through which buttons to push and which dials to spin, when to add detergent and clothes, and how full they can fill the washing machine. Thanks to the checklist and the Mighty Pacs, our first few loads have been a success!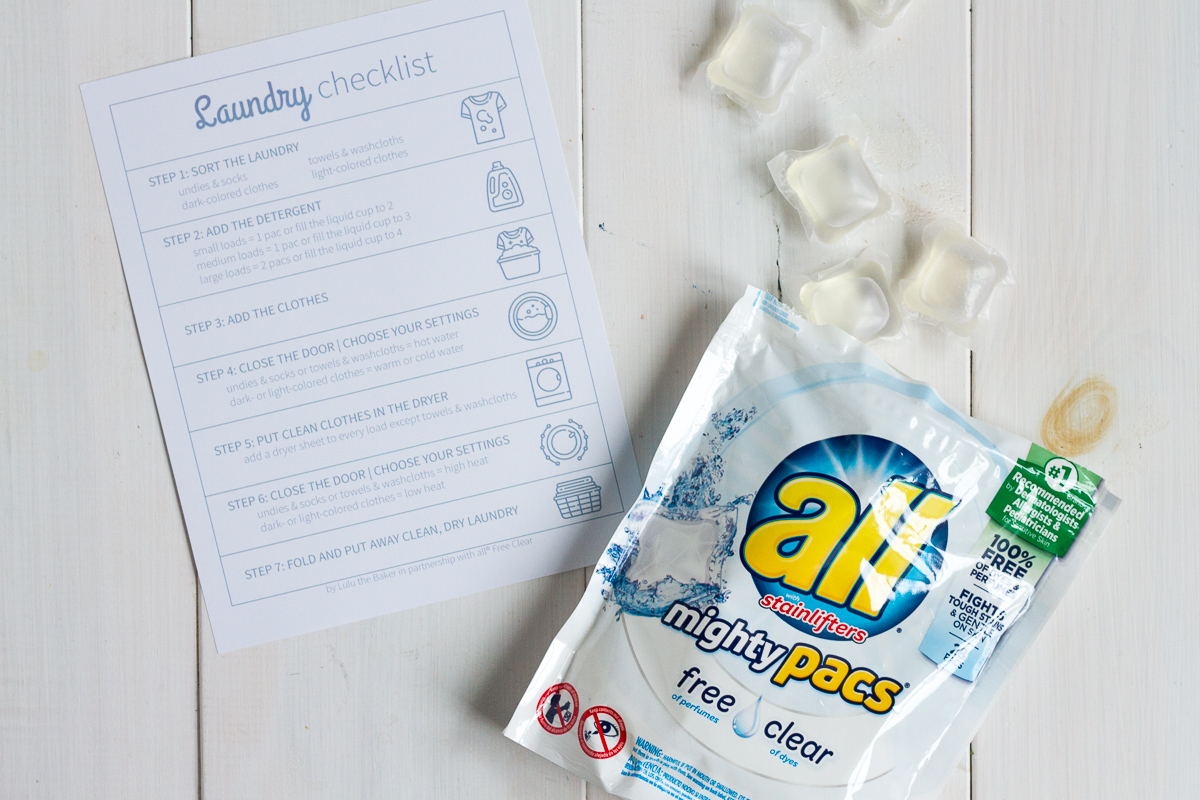 I know checklists, especially ones with pictures, work really well for my kids, and I bet they work well for other kids, too. So I'm sharing my free laundry checklist printable with you! You can CLICK HERE to download the pdf, then print it either at home or take the file to your favorite print shop and have them run off a copy for you. I printed mine on card stock and am going to laminate it so that it holds up well to lots of laundry room use!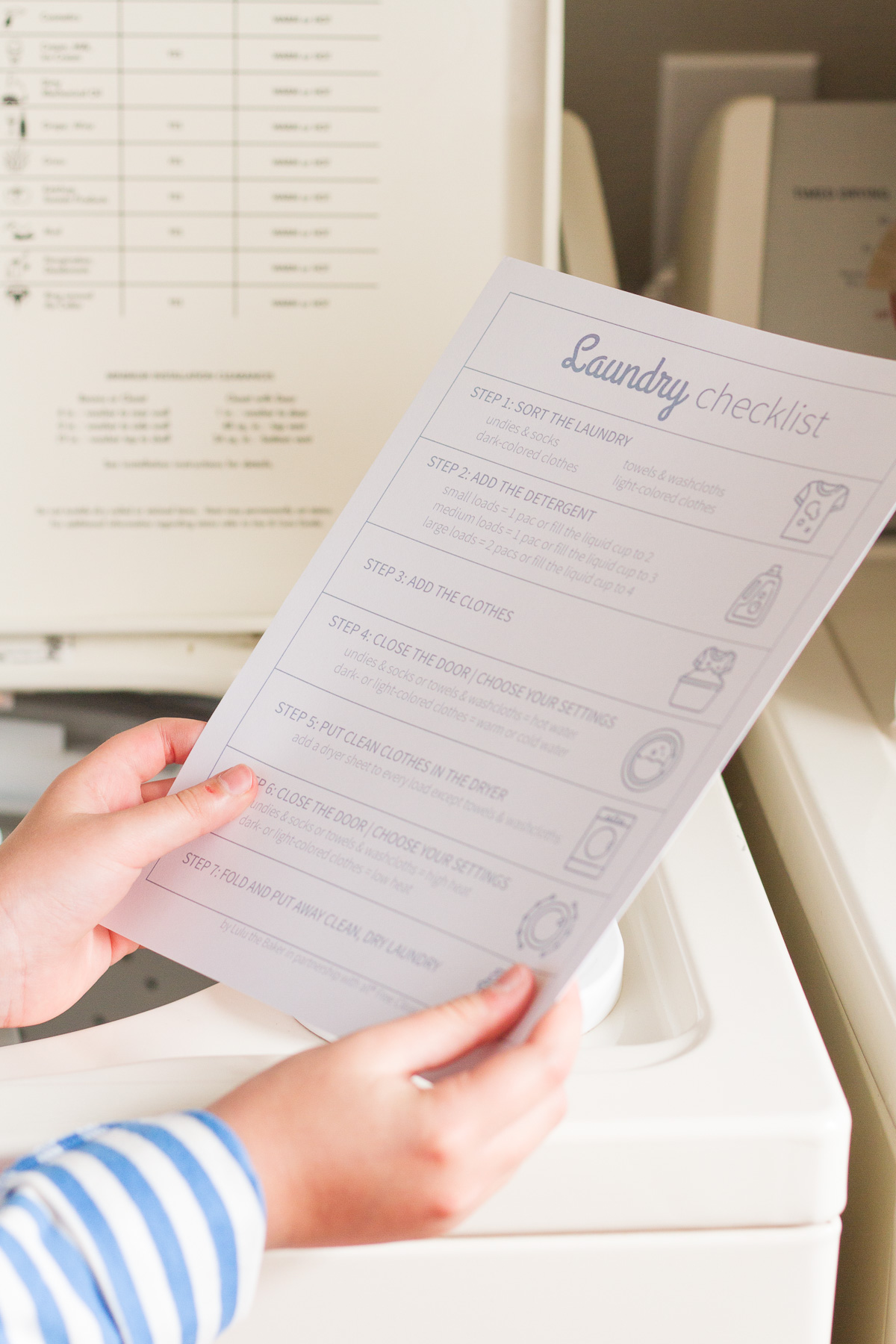 You can purchase your favorite all® free clear laundry detergent at your local Walmart store; check out Walmart's website to see the wide variety of all free clear products they offer. I enjoy shopping at Walmart because it is a one-stop-shop for all of my family's needs. With your laundry checklist and your all free clear detergent, you'll be ready to finally recruit some help in the laundry room!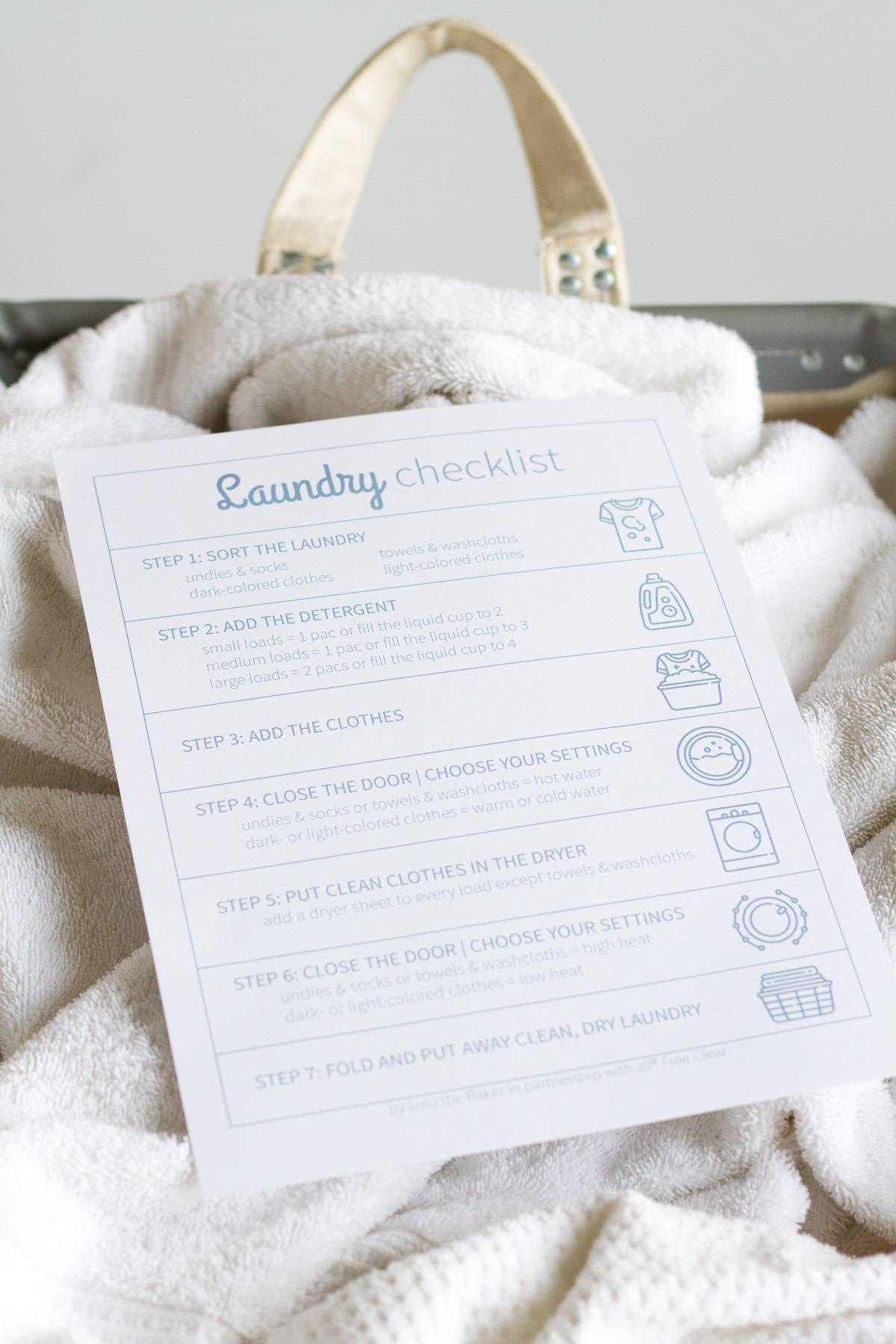 SaveSave