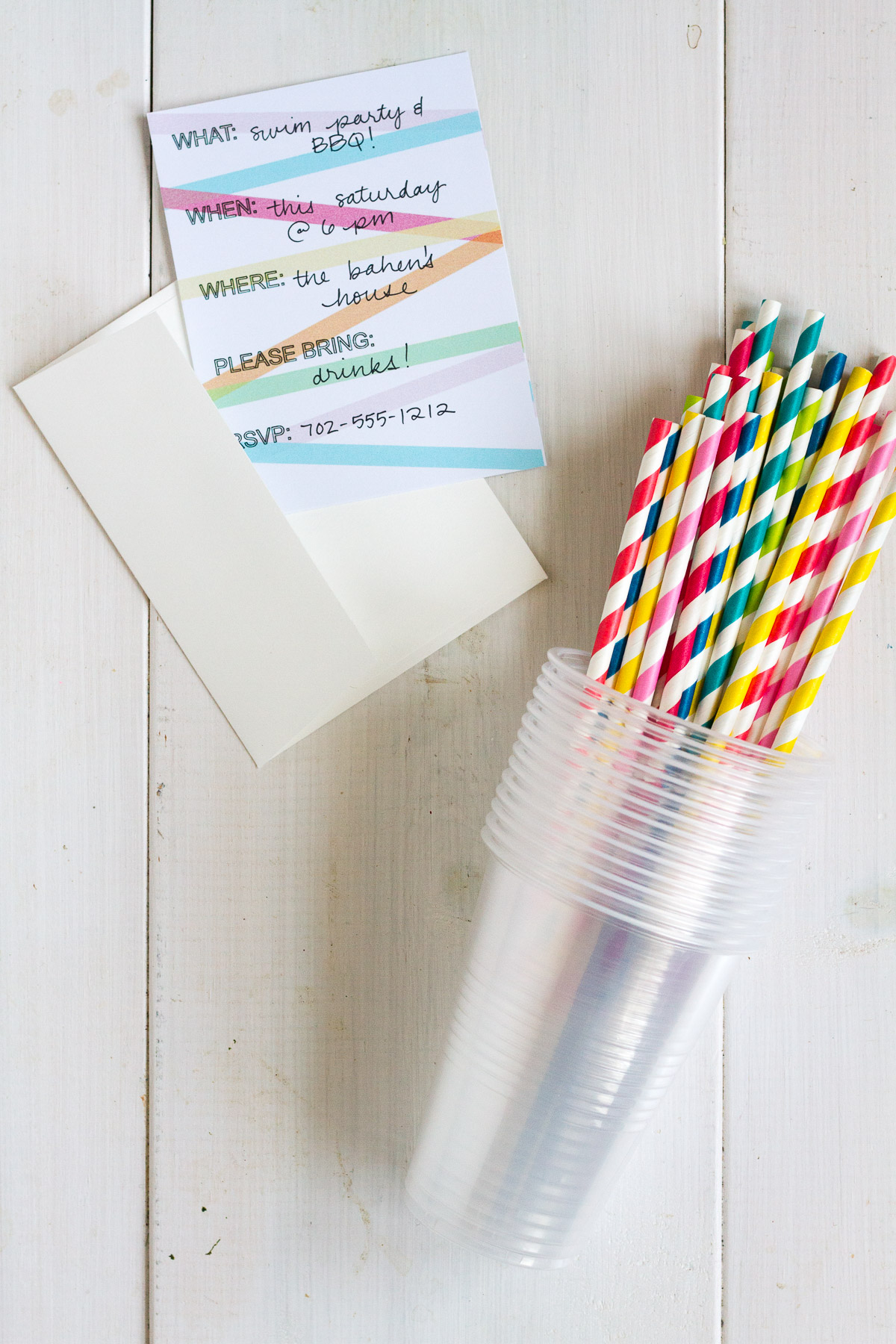 This post has been sponsored by Albertsons. All thoughts and opinions are my own.
My family loves to entertain. One of our favorite things to do is to have friends over to eat and hang out, and summer is the absolute best time of year for it. When we moved out to the country a few years ago, we left behind lots of friends in our old neighborhood. Our kids especially have missed having friends nearby that they can hang out with. So, for the past couple of summers, we've made a concerted effort to invite people over at least once a week for dinner and playing. It gives us a chance to spend time with friends that we don't see very often and gives the kids enough summer playdates to keep them happy.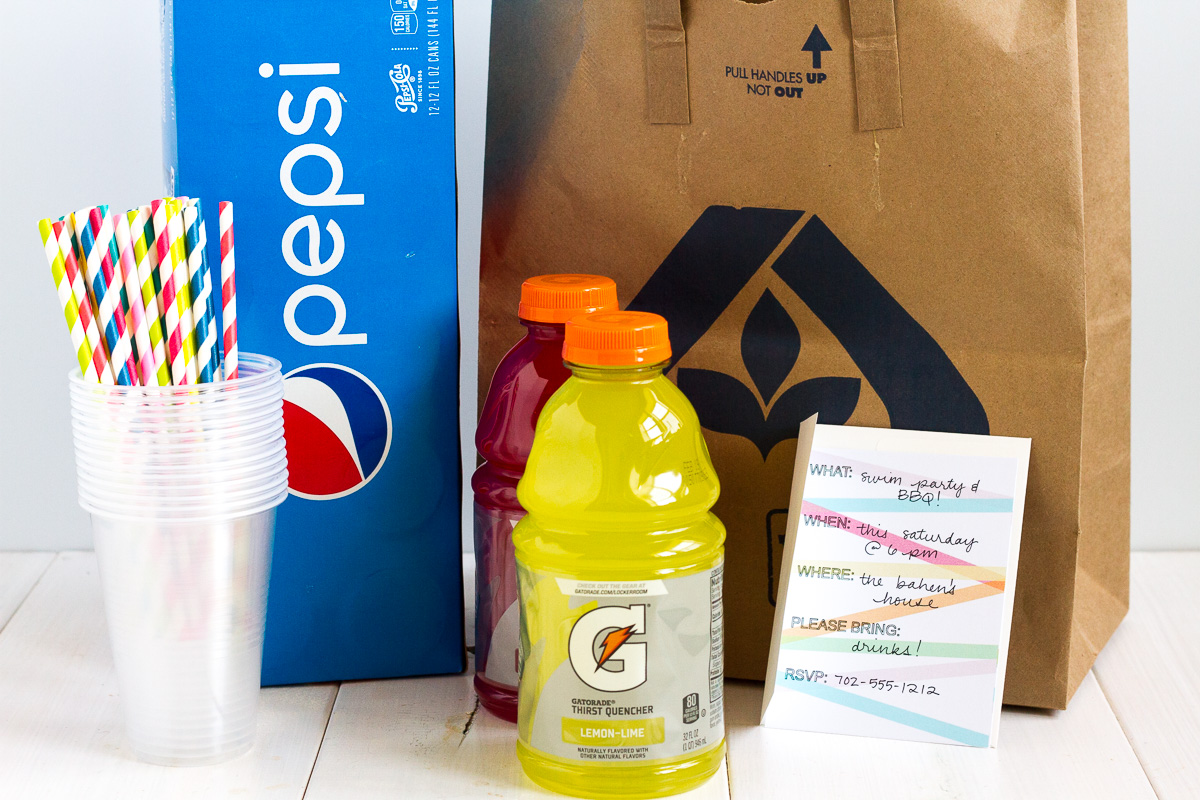 Having people over for dinner that often might sound stressful, but we've honed our routine over the past few years and have it down to an easy science:
Cook outside. Nobody wants to get their kitchen all hot and steamy on an already sweltering day. Grilling is always a good idea with easy faves like burgers, hot dogs, chicken breasts or drumsticks, steaks, and veggies. You can also opt for cold entrees like sandwiches, charcuterie boards, and dinner salads.
Eat outside. It's so beautiful outside! Take advantage of the gorgeous weather and have dinner (or brunch) al fresco. Our patio table is only big enough to fit our family, so when we have friends over, we usually let the grown-ups sit at the table, and we spread beach towels or picnic blankets out on the ground for the kids to sit on.
Skip the decor. Unless we're getting together for a holiday (like the 4th of July or someone's birthday), we don't bother putting any decorations out. The only exception to this is fresh flowers. Fresh flowers are always a good idea, especially in the summer when fresh flowers are so easy to come by and so beautiful.
Make it a summer potluck. Whether you're having one family over for dinner or a big backyard bash, ask guests to bring some of the food. They will probably offer. I can't think of a single time since we started doing this that people haven't asked, "What can we bring?". I designed some cute, printable summer potluck invitations that have a spot where you can ask guests to bring something specific. If you like being in control of things (we all get that way sometimes!), you can assign out easy things like drinks, ice cream, or chips. If you want to get really adventurous, you can ask guests to bring their favorite dessert or their best BBQ side dish. There's a PDF version of the invitation HERE and a PNG version HERE. Just download, print four to a page, cut, and fill out! FYI, what worked best for me on my home printer was the PNG version, but feel free to use either.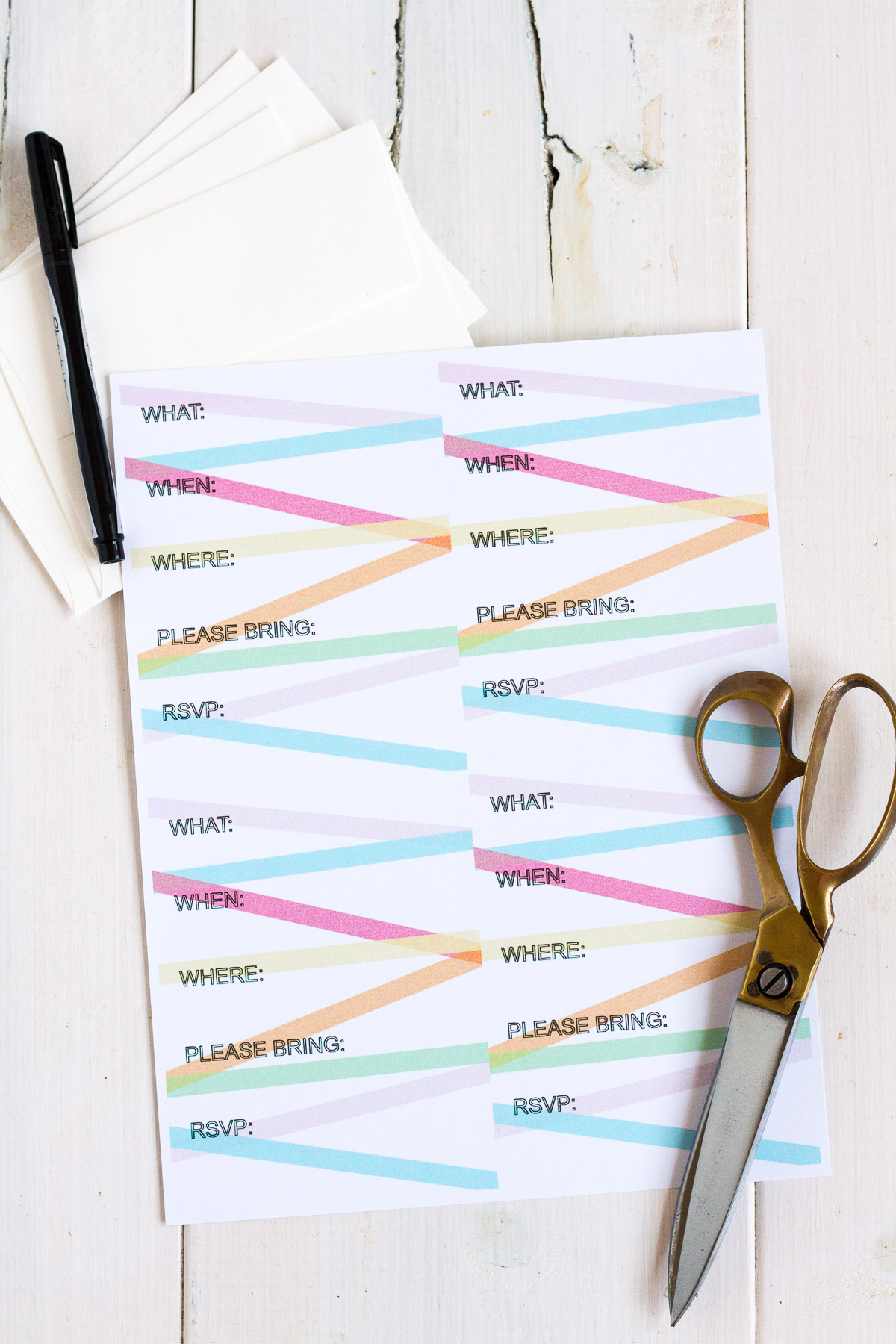 Have a few outdoor games or activities for the kids. This one sounds harder than it is. It doesn't have to be anything terribly formal. We have a big lawn that kids can run around and play games on. A lot of times, that just means tag, but we also have frisbees and a croquet set just in case. We just like to encourage the kids to stay outside and play; it keeps the house cleaner.
Let the kids play while the parents eat. This tip is one of our faves. Our kids start playing with their friends the second they get to our house. Instead of rounding them all up, pausing whatever game they're playing, and forcing them to sit and eat dinner with us, we usually let them keep playing while the grown-ups eat dinner. Seriously, it's a win-win.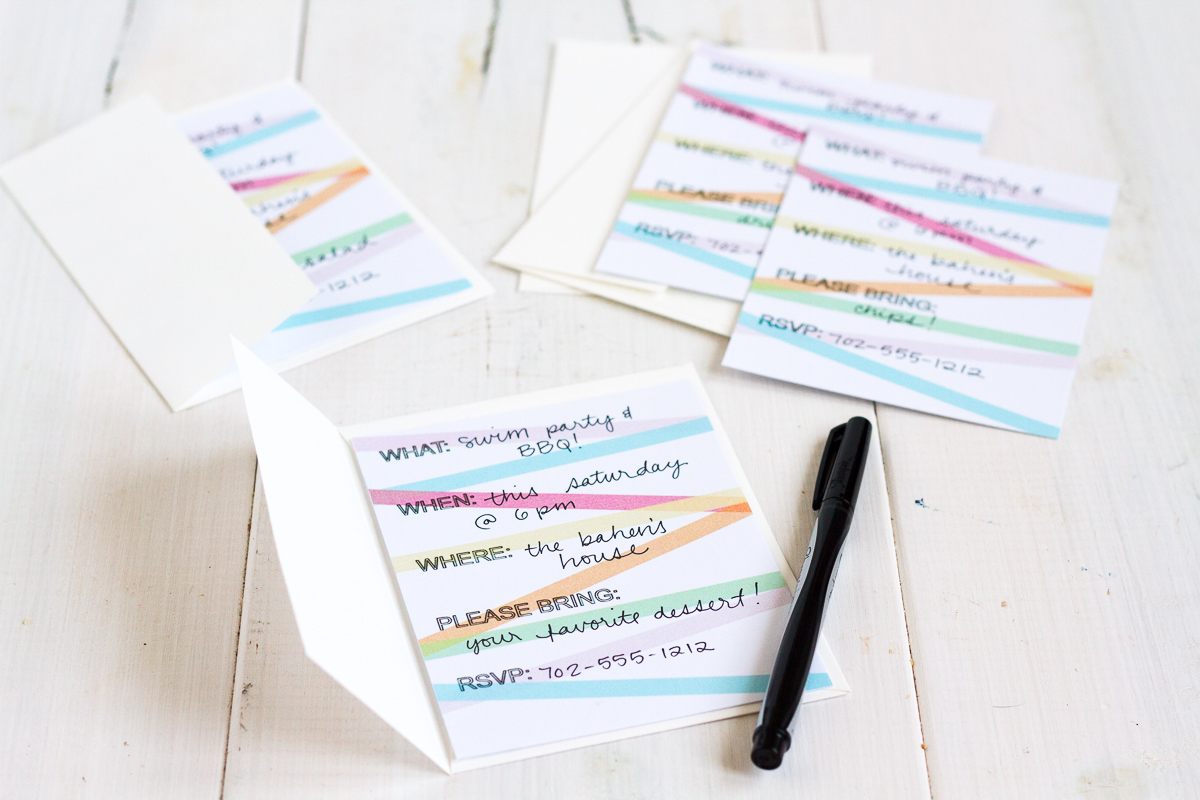 To make summer potluck season even better, Albertsons stores are having an awesome Anniversary Sale from August 1st through August 14th. The items in the sale include all kinds of favorites, like Doritos, Nacho Cheese; Pepsi, 12 pack cans; Tropicana 100% Pure Orange Juice, No Pulp; Lay's Classic Potato Chips; Quaker Instant Oatmeal, Maple & Brown Sugar; Gatorade G Series, Lemon Lime; Quaker Life breakfast cereal; and Pure Leaf Unsweetened Iced Tea.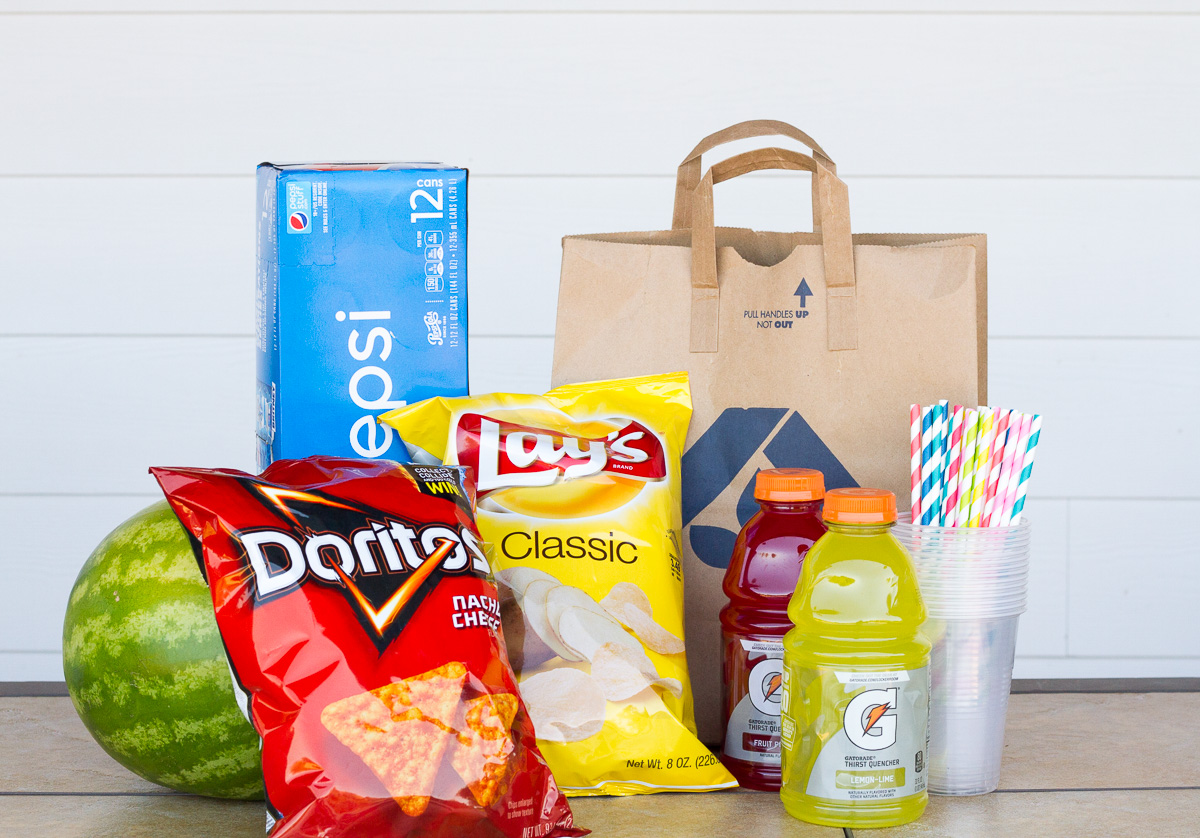 Albertsons is our closest grocery store. I love how easy it is for me to pop over when I'm running errands and grab whatever we need for dinner, whether it's Doritos, Nacho Cheese and Lay's Classic Potato Chips or a 12-pack of Pepsi and some Lemon Lime Gatorade. And during the Albertsons Anniversary Sale, I can get great deals on all these items I'm always grabbing. I purchased these products and more at my local Albertsons, but you can also stock up and save at any of the Albertsons Companies family of stores including Safeway, ACME Markets, Jewel-Osco, Vons, Pavilions, Randalls, Tom Thumb, Shaw's, Star Market, and Carrs/Safeway. The Anniversary Sale is happening at stores all over the country. Visit Albertsons.com to find a store near you and to discover some fun meal-prep tips and recipe ideas. Be sure to grab your summer potluck favorites during the Albertsons Anniversary Sale!