These frosted chocolate chip cookies are a deliciously decadent combination of two beloved favorites: chocolate chip cookies & homemade chocolate frosting.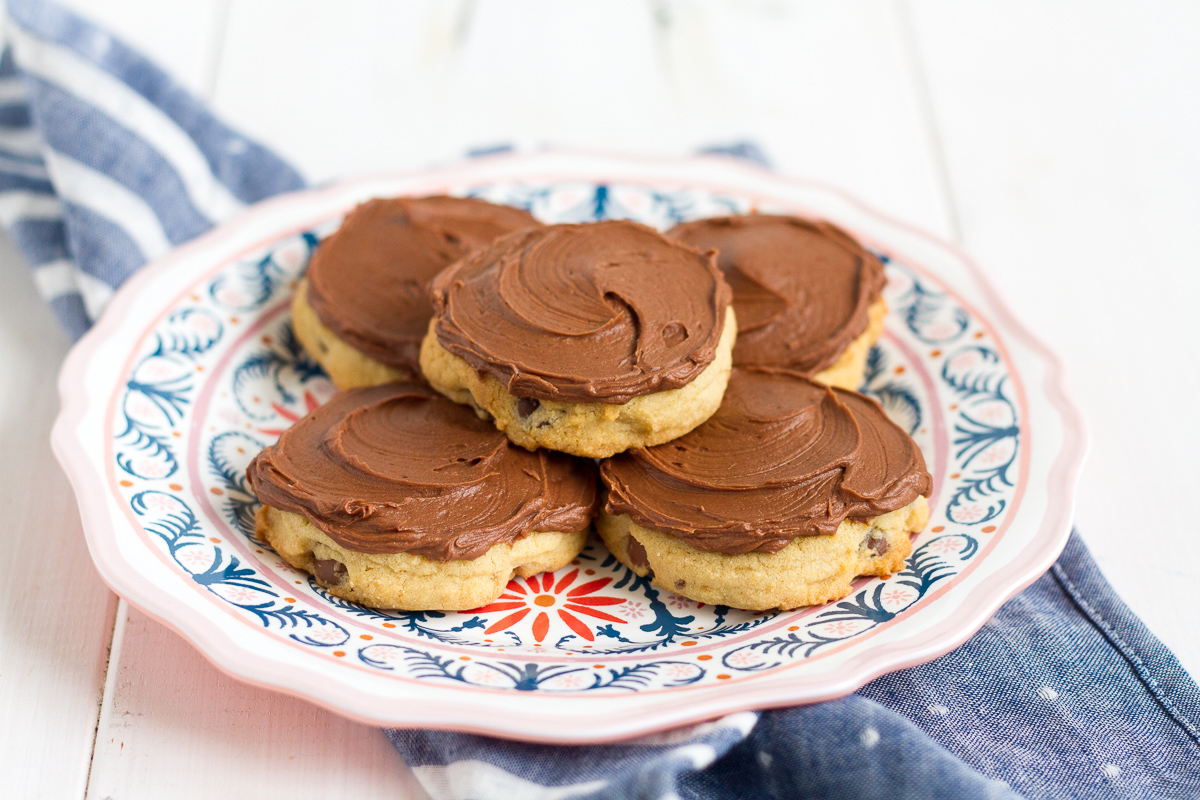 Oh boy. As soon as the idea of covering chocolate chip cookies with a layer of fudgy frosting popped up in my life, I couldn't believe it wasn't already a thing we as humans just do all the time.
We eat frosted sugar cookies at least as often as we eat them plain. We frost ginger cookies and lemon cookies and chocolate cookies and oatmeal cookies. But for some reason, I've never seen, nor has it ever even occurred to me, to cover that good ole American standard, the classic chocolate chip cookie, with frosting.
My oldest daughter had a dessert auction fundraiser last weekend, and her little sister wanted to contribute some kind of delicious, homemade treat to the event. She got a new cookbook for Christmas and has been trying out the recipes inside, and when she picked a recipe for chocolate chip cookie sandwiches filled with chocolate frosting, I jumped right on board with her.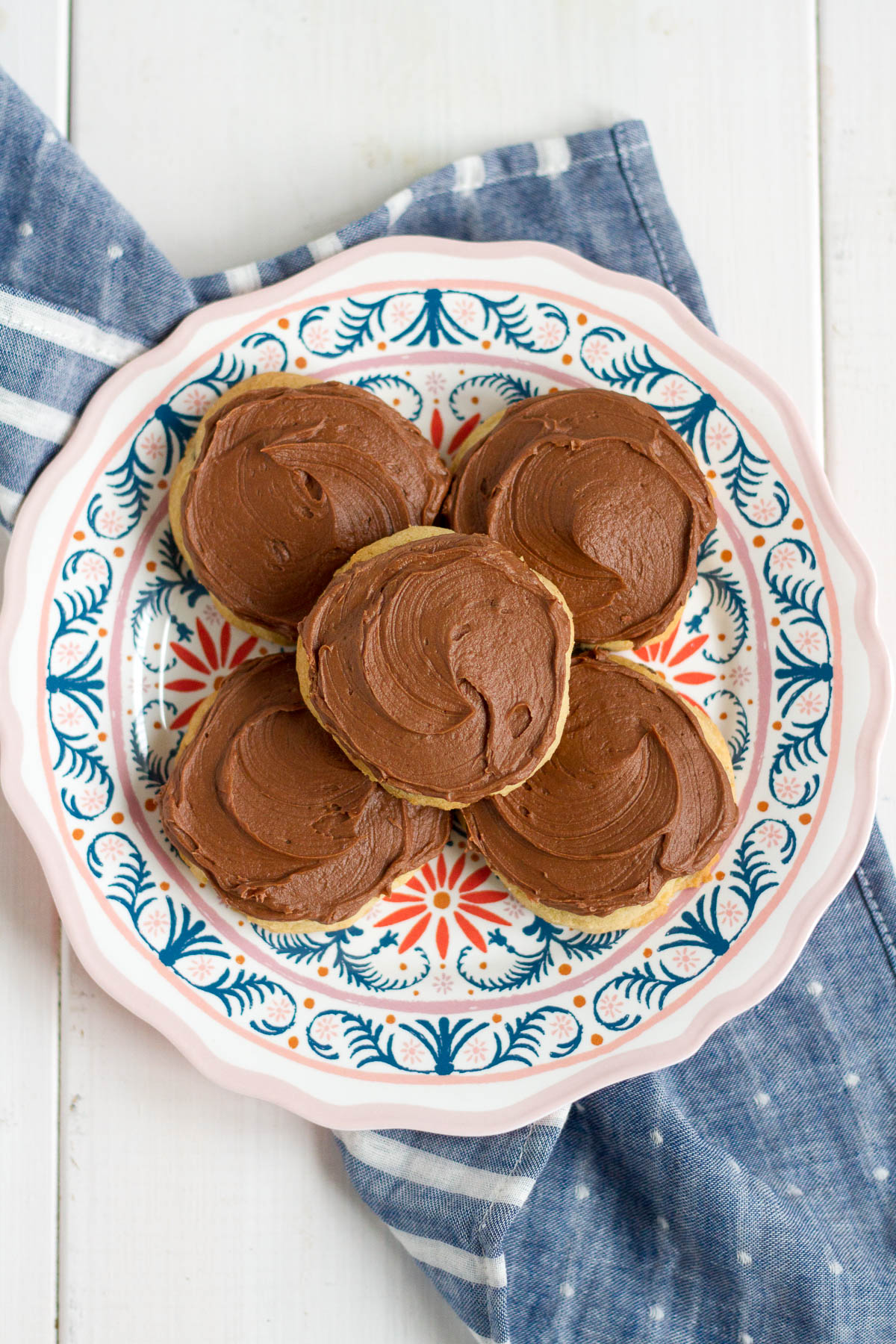 Instead of making the recipe from the book, we used our favorite chocolate chip cookie recipe and our favorite chocolate frosting recipe. The cookie sandwiches turned out great, but everyone who had one agreed that an entire cookie sandwich was kind of ridiculously big, and I personally thought the ratio of frosting to cookie was way off.
We plated up the cookie sandwiches for the auction and decided to frost the remaining cookies one at a time. And we couldn't stop eating them! If chocolate frosted chocolate chip cookies weren't a thing before, they certainly are now.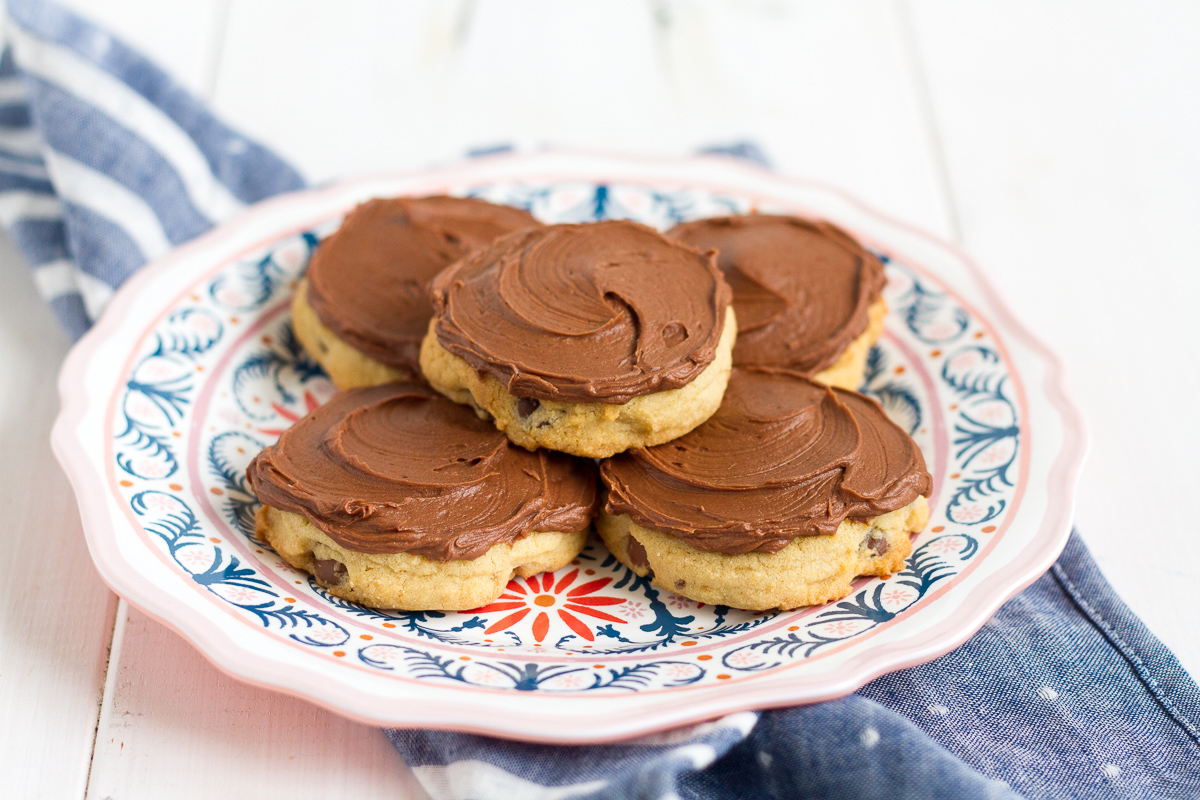 Chocolate-Frosted Chocolate Chip Cookies
These chocolate chip cookies topped with homemade chocolate frosting are a deliciously decadent combination of two beloved favorites.
Ingredients
for the cookies:
1 cup (2 sticks) butter, softened
1 cup brown sugar, packed
3/4 cup granulated sugar
2 eggs
2 teaspoons vanilla
3 cups flour
1 teaspoon salt
1 teaspoon baking soda
1 cup milk chocolate chips
1 cup semi-sweet chocolate chips
for the frosting:
3 oz unsweetened chocolate, melted
3 cups powdered sugar
12 Tablespoons (1 1/2 sticks) unsalted butter, softened
3 Tablespoons half-and-half
1 1/2 teaspoons vanilla
a pinch of salt
Instructions
Preheat the oven to 350°F. Line baking sheets with parchment paper or nonstick silicone baking mats.
In a large bowl or in the bowl of a stand mixer, cream butter and sugars on medium speed until light and fluffy. Add eggs and vanilla and beat again. Add flour, salt, and baking soda, and mix on low speed just until combined. Stir in both kinds of chocolate chips by hand.
Divide the dough into 36 balls. I use a standard-sized cookie scoop and scrape off excess dough, and I get between 36 and 38 cookies. Place 12 balls of dough on each cookie sheet, leaving about 2" between each.
Bake for 11 minutes. After removing the cookie sheet from the oven, hold it about 4 inches off the ground and drop it a few times. This helps the cookies flatten out on top. You can also just hold the pan and slam it down on the counter or floor. Let the cookies cool completely before frosting.
While the cookies cool, combine all of the frosting ingredients in the bowl of a food processor. Blend until completely smooth. Wait until the cookies are cool to frost them.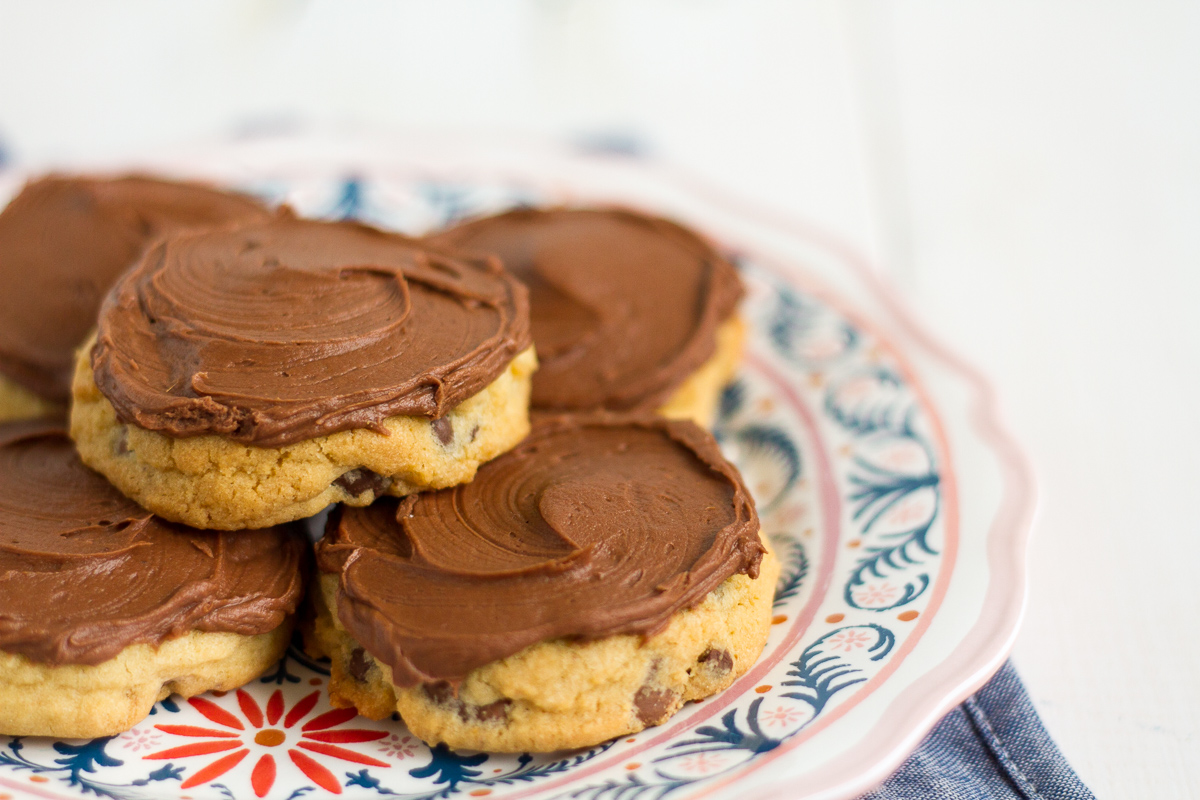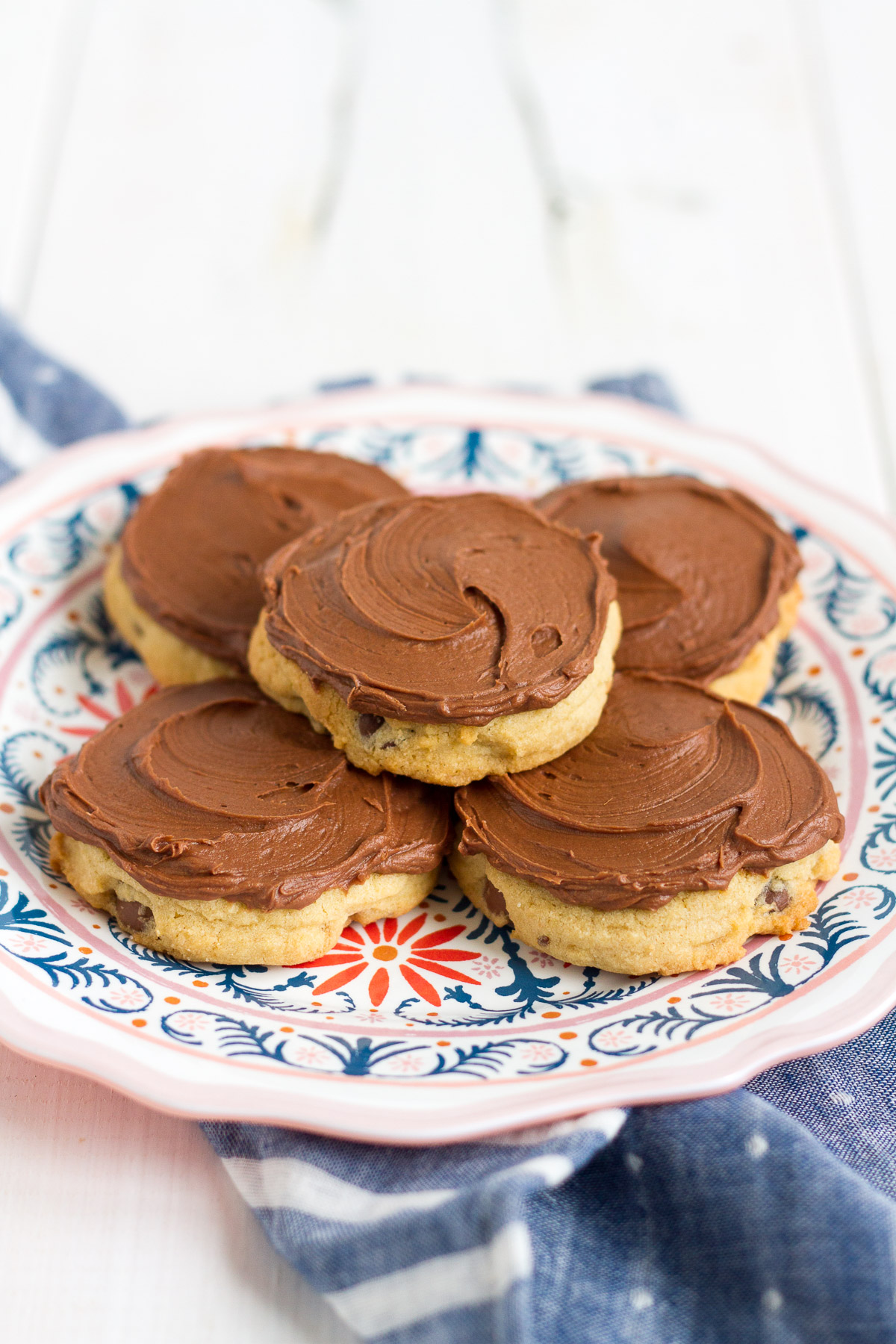 To find even more delicious cookie recipes, CLICK HERE and browse my "cookies" archives!