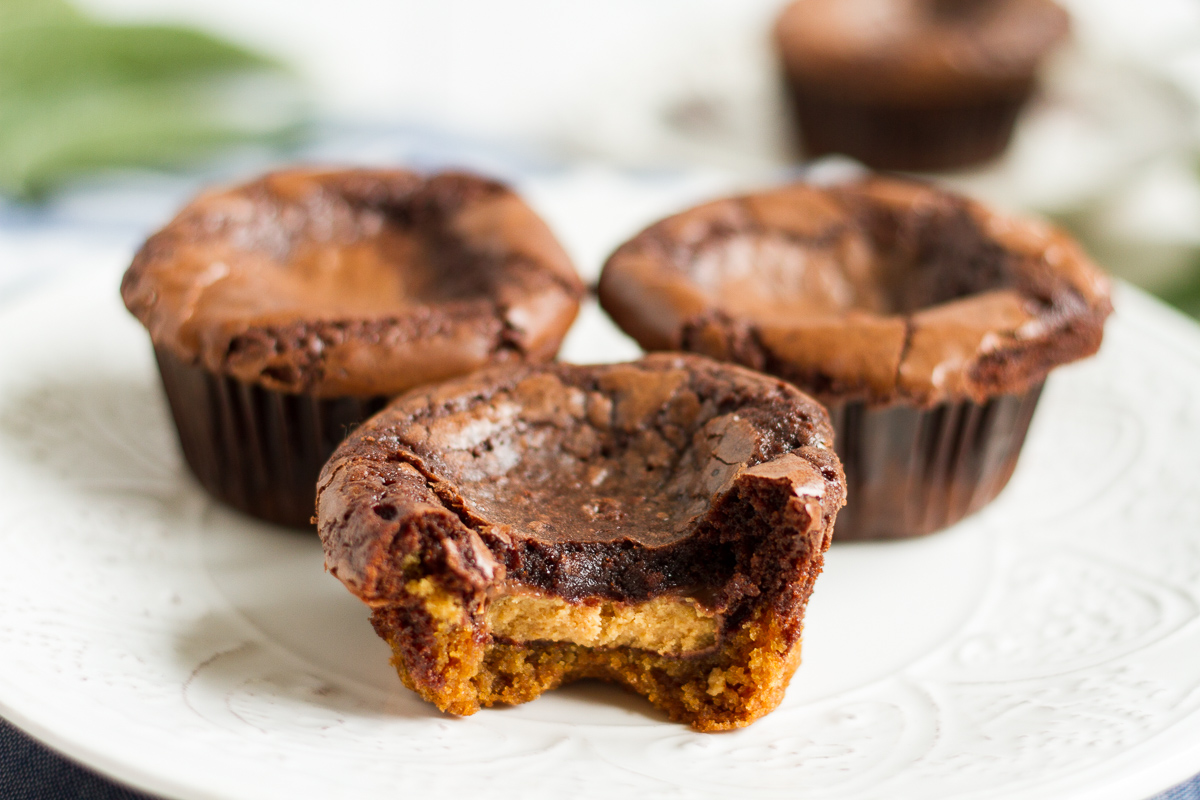 My dream brownies all started with a booster club auction. I grew up in Las Vegas, and we didn't have fundraiser auctions or booster clubs for school athletics. Maybe things have changed in the 11 years that I've been gone. Maybe that's the thing nowadays, or maybe that's just the thing here in Oregon. Either way, that is the fundraiser of choice where we live, and we get invited to at least half a dozen every year. We don't go to all of them (that would be so overwhelming!), but we usually go to one or two per year, and they're usually somewhere on the spectrum between amusing and fun. One year, I wasn't paying attention and accidentally bought a really unattractive king-size quilt for a small fortune. One year, I had the bartender make me a gingerale because we had free drink tickets and don't drink alcohol, and I had so much fun that I suspect my gingerale might actually have had booze in it. One year, they served zucchini cut into matchsticks instead of the quarter rounds I've eaten my whole life and it blew my mind and forever changed the way I prep zucchini. I'm telling you, good stuff happens at these booster club auctions, and probably the best of all the good things were the peanut butter cup brownies.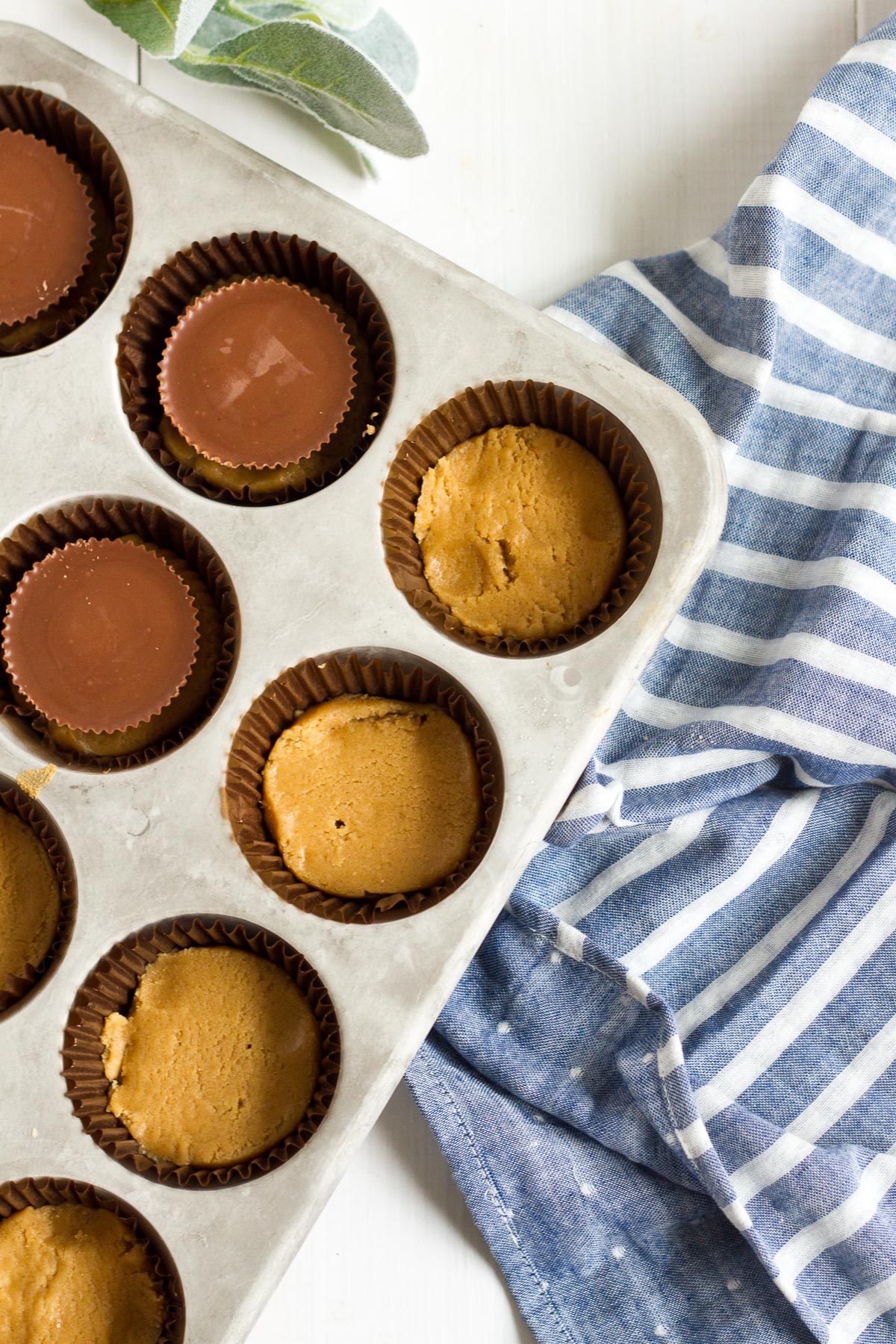 Every fundraiser auction, whether it's for the high school booster club or the Christian preschool or the small-town chamber of commerce, does things pretty much the same. There are silent auction tables full of gift baskets, barbecues, and gift cards that you can wander through and bid on before dinner, and then a live auction with big ticket items like vacations and skydiving trips during dinner. One of my favorite parts is the dessert dash, equal parts dessert and sports competition. Two years ago, the dessert dash table held a plateful of delicious-looking brownies with peanut butter cookie bottoms. I was entirely outvoted by everyone else at my table, and instead of eating peanut butter cookie-bottomed brownies for dessert, we had Costco cheesecake. Somehow, at the end of the night, no one had claimed the brownies, and they auctioned them off to the crowd. My husband bought them for me for $5. And when we got home that night and decided to see if our investment was worth it, we discovered that the already tempting brownies with the peanut butter cookie bottoms were hiding a delicious secret: a big peanut butter cup nestled in the middle of each brownie.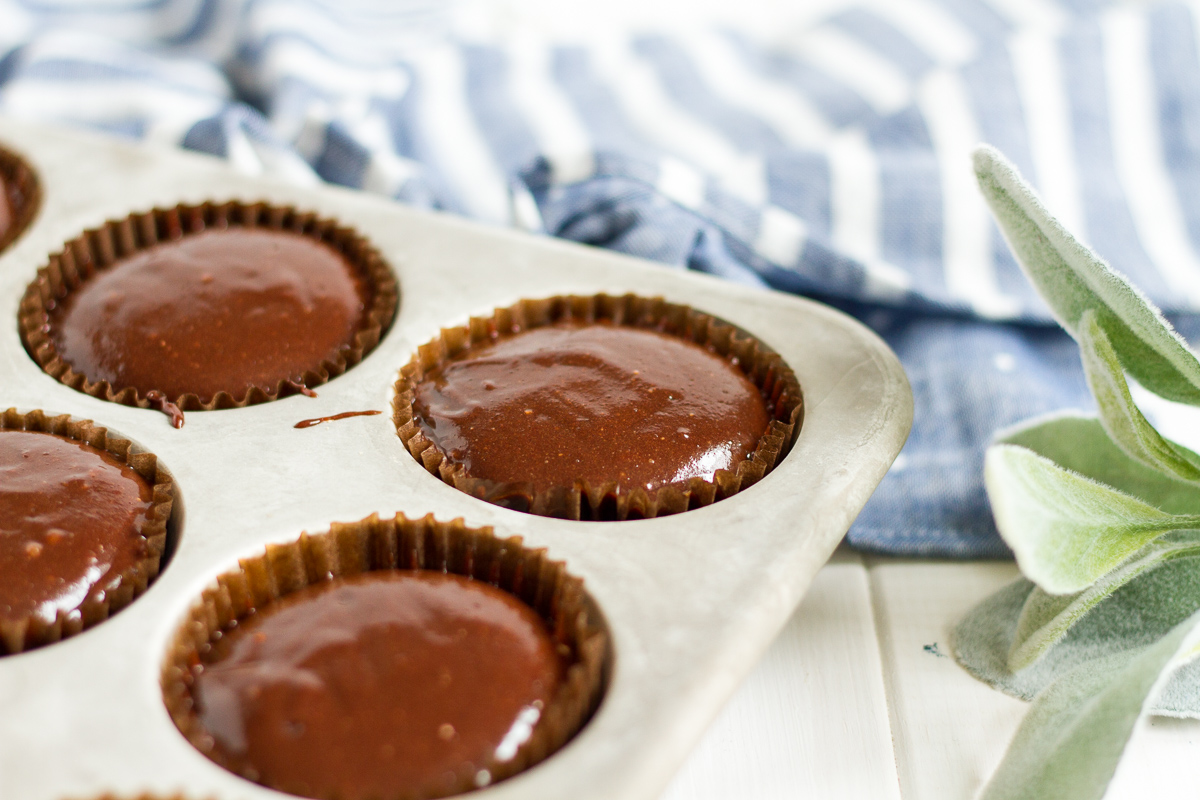 The brownies were amazing, and I tried to get the recipe from whoever brought them to the auction, and when that failed, I tried figuring out how to make them from scratch. Things from scratch are always best, right? I made my favorite homemade peanut butter cookie dough and topped it with my favorite, fancy boxed-mix brownie. They looked wonderful and smelled wonderful, but they didn't taste very good. I know that sounds crazy, but we only ate a few out of the whole batch. On a whim, I decided to try slightly more humble ingredients—store-bought cookie dough and a much less fancy brownie mix. And surprise! My peanut butter cup brownies were absolutely delicious, as delicious as they were the first time I had them! We ate lots, sent the rest to work with my husband, made them again a few weeks later for a family dinner, and ate them all within 24 hours. Sometimes the simplest things really are the best.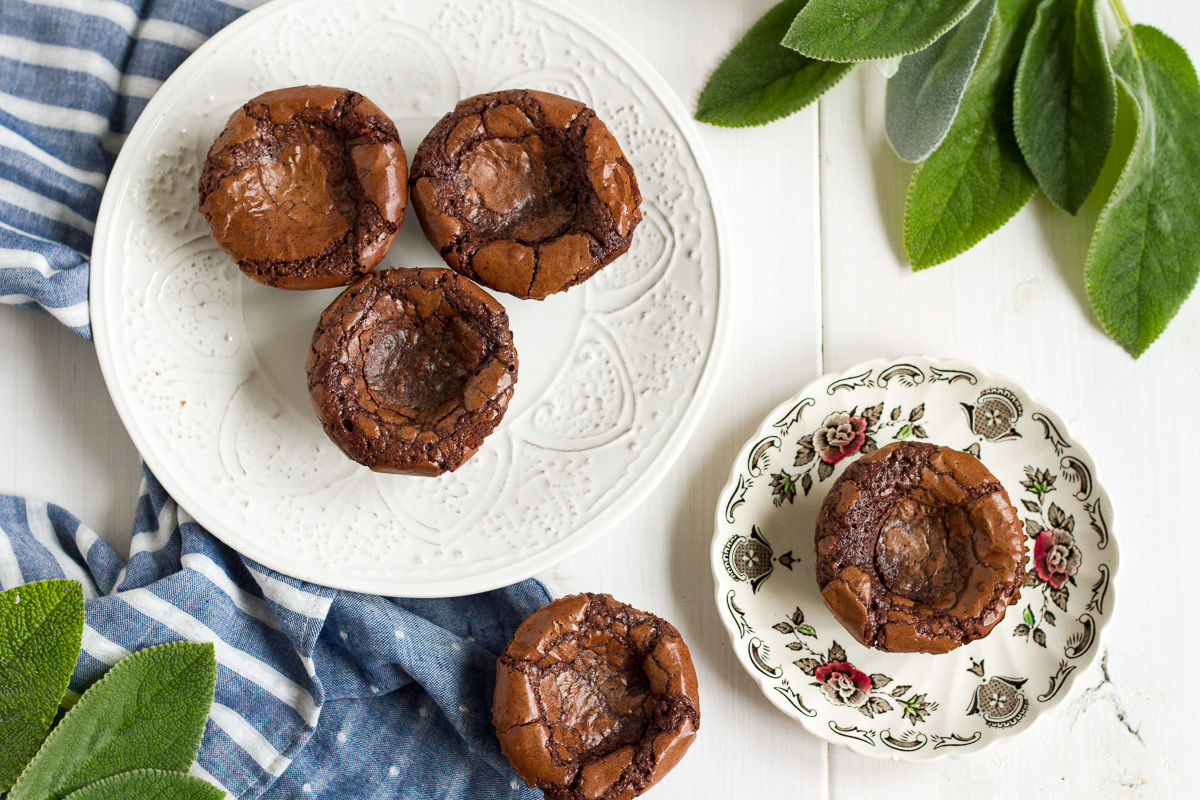 Peanut Butter Cup Brownies
These may look like unassuming brownies baked in cupcake tins, but once you unwrap one, you'll discover it's delicious peanut butter cookie base! Even better, there's a peanut butter cup hiding inside!
Ingredients
1 16.5-oz tube Pillsbury refrigerated peanut butter cookie dough
18 regular-size Reese's peanut butter cups, unwrapped
1 box fudge brownie mix, plus the ingredients to make the batter (usually eggs, oil, and water)
Instructions
Preheat the oven to 350°F. Line 18 muffin cups with paper liners.
Unwrap the cookie dough, place it on a cutting board, and slice it into 18 equal slices. I do this by slicing the whole log of cookie dough in half, then slicing each half into 3 equal sections, then each of those into 3 more equal slices. Press a slice of cookie dough into each lined muffin cup.
Place an unwrapped peanut butter cup on top of the cookie dough in each cup.
In a medium bowl, prepare the brownie batter according to package directions. Spoon brownie batter over peanut butter cups, spreading the batter carefully over the edges of the peanut butter cups. You might need to add a spoonful of batter, wait a minute for it to settle, and the add another spoonful of batter. You should use up all of the brownie batter.
Bake the brownies for 22-25 minutes. Remove the pan from the oven and allow the brownies to cool completely before taking them out of the pan.
Notes
I pinky promise, these taste best when you use store-bought cookie dough and inexpensive brownie mix. I've used both Betty Crocker and Duncan Hines brownie mixes with equally delicious results. And as for the peanut butter cookie dough, the only store I've seen it for sale in regularly is Walmart. Luckily, everyone lives near a Walmart, right?