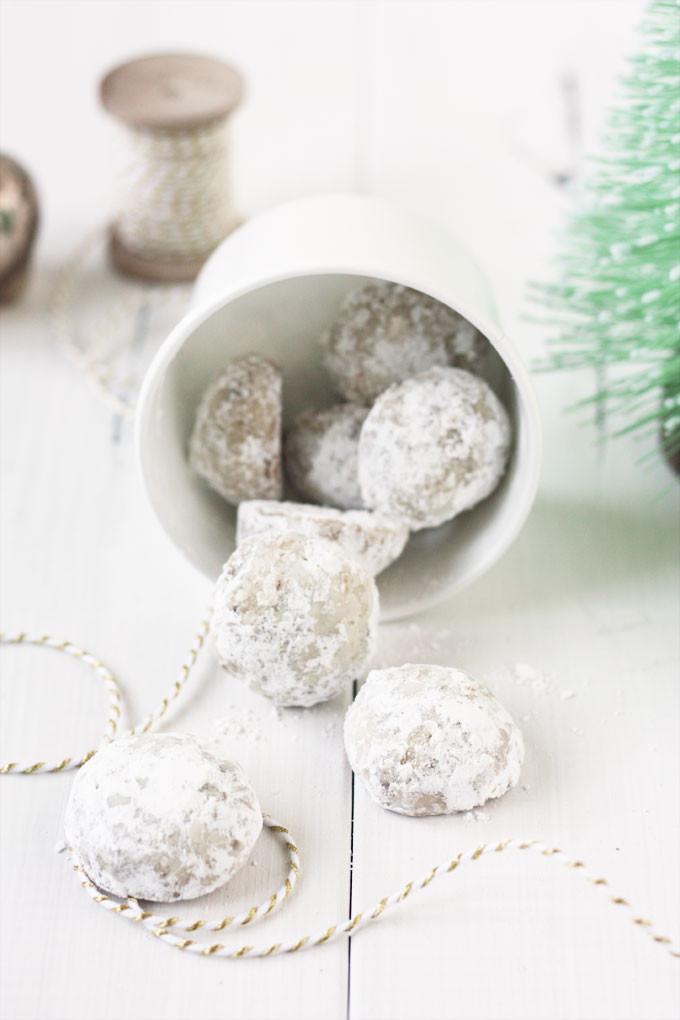 A few months ago, I signed up for the Great Food Blogger Cookie Swap to benefit childhood cancer research. I thought and thought and thought about what kind of cookie to make, and decided that instead of trying to invent something big and new and flashy, I'd make one of my longtime favorites: Russian Tea Cakes. I've loved Russian Tea Cakes, with their buttery, crumbly texture and sugary coating, ever since I was little. They are one of my very favorite Christmas cookies. I was excited to share these with the bloggers I got to send cookies to, and I'm happy to share the recipe with you today! I hope you love them as much as I do.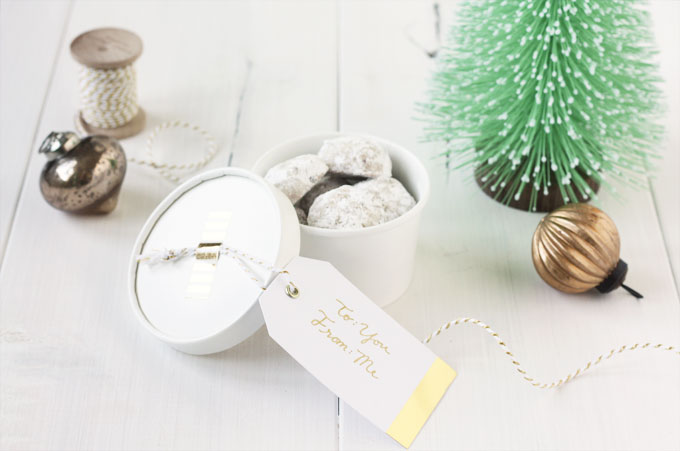 Russian Tea Cakes
Ingredients
1 cup flour
¼ teaspoon salt
½ cup unsalted butter
⅓ cup granulated sugar
1 teaspoon vanilla
¾ cup toasted, chopped pecans
½ cup powdered sugar
Instructions
Preheat the oven to 325°F.
In a medium bowl, combine flour and salt; set aside.
In a large bowl or in the bowl of a stand mixer fitted with the paddle attachment, beat butter, granulated sugar, and vanilla until light a fluffy. Fold in the toasted pecans. Add the dry ingredients and beat until the dough just comes together. Roll the dough into 1" balls and place cookies on a parchment-lined baking sheet. Bake for 20-25 minutes, until tops are just beginning to turn golden.
Remove cookies from the oven and allow them to cool. Put the powdered sugar in a large ziplock bag. Put the cooled cookies in the bag a few at a time, close the bag, and shake gently to cover the cookies with powdered sugar.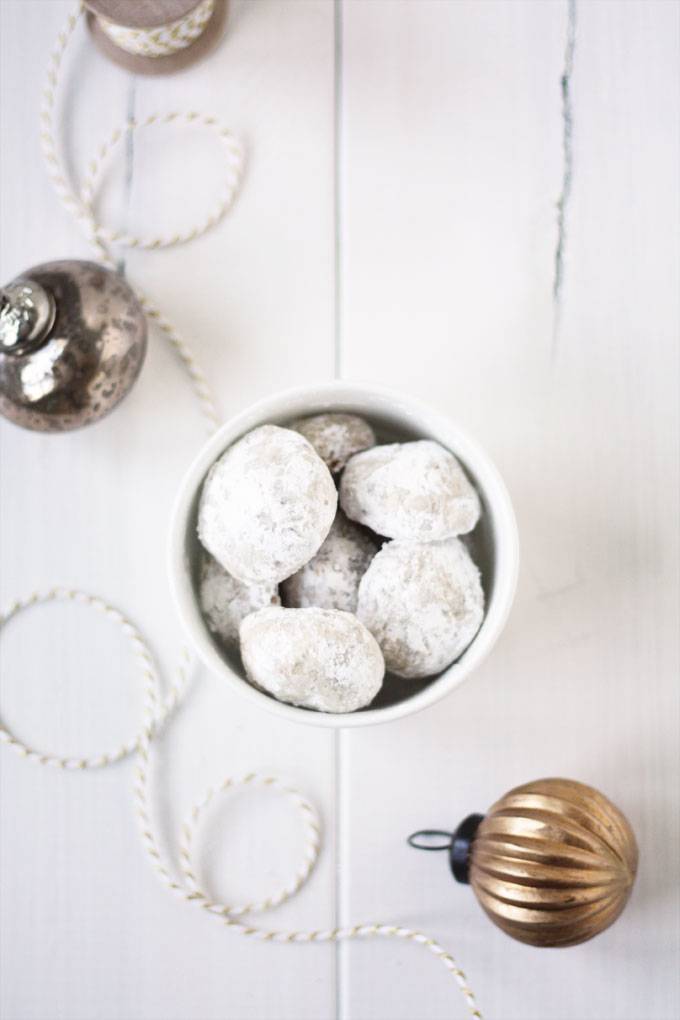 The cookies I received in the swap were so delicious! Be sure to check out the recipes for Cinnamon Walnut Pinwheels, German Springerle Cookies, and Cheesecake Stuffed Red Velvet Cookies–they're all amazing!