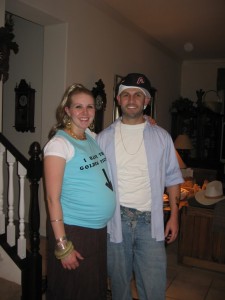 Halloween 2005
10 points to whoever can guess who we were for Halloween that year. And FYI, that baby was born 6 days later, so I don't usually look that bad!
One of my favorite dishes of all time is Halloween Stew. I've written a few previous posts about how tradition-loving my mom is. I'm pretty sure she didn't get her love of traditions out of thin air. Every Halloween of her entire childhood, she ate Halloween Stew for dinner, made by Nana. Every Halloween of my entire childhood, I ate Halloween Stew for dinner, made by my mom. And every Halloween so far of my girls' childhoods, I've made Halloween Stew for them to eat. It is delicious, filling, and hearty, and we only make it on Halloween, which makes it all the more wonderful! I don't have any pictures, but I'd feel remiss if I didn't post this recipe in time for others to possibly try it. So if you don't have a traditional Halloween meal, give Halloween Stew a try!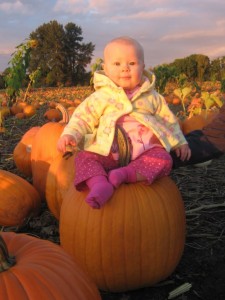 Halloween 2006
Halloween Stew
from my Nana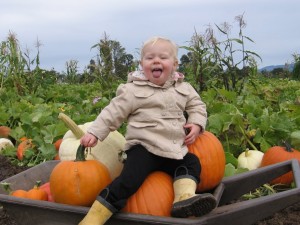 Halloween 2007
5 Tablespoons pearl barley
heaping 2/3 cup split peas
2/3 cup lentils
1 1/2 cups chopped onions
lots of water
1 1/2 lbs ground beef or ground turkey
5-6 cups sliced carrots
5-6 cups diced red potatoes
brown gravy mix
salt and pepper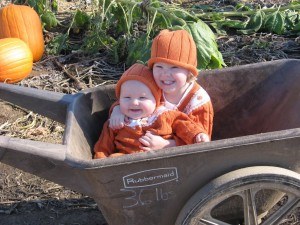 Halloween 2008
Rinse and pick over the split peas and lentils to make sure there aren't any rocks hiding in there. Boil the barley, split peas, lentils, and onion in 6 cups of water until legumes are tender. Meanwhile, brown and drain the ground beef. Sprinkle the ground beef with about 2 teaspoons of brown gravy mix and stir until coated. Add ground beef, potatoes, carrots, and 4 more cups of water to the legumes and simmer until the vegetables are tender. Add more gravy mix, salt, and pepper to taste. If it seems too thick, add more water. If it seems too thin, add more gravy mix. Remember, this is a stew, so it should be thicker than a soup without being gelatinous or gloopy!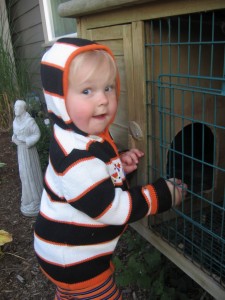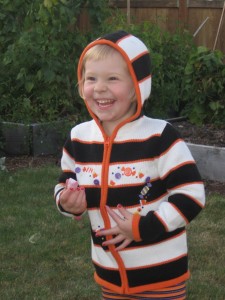 Halloween 2009