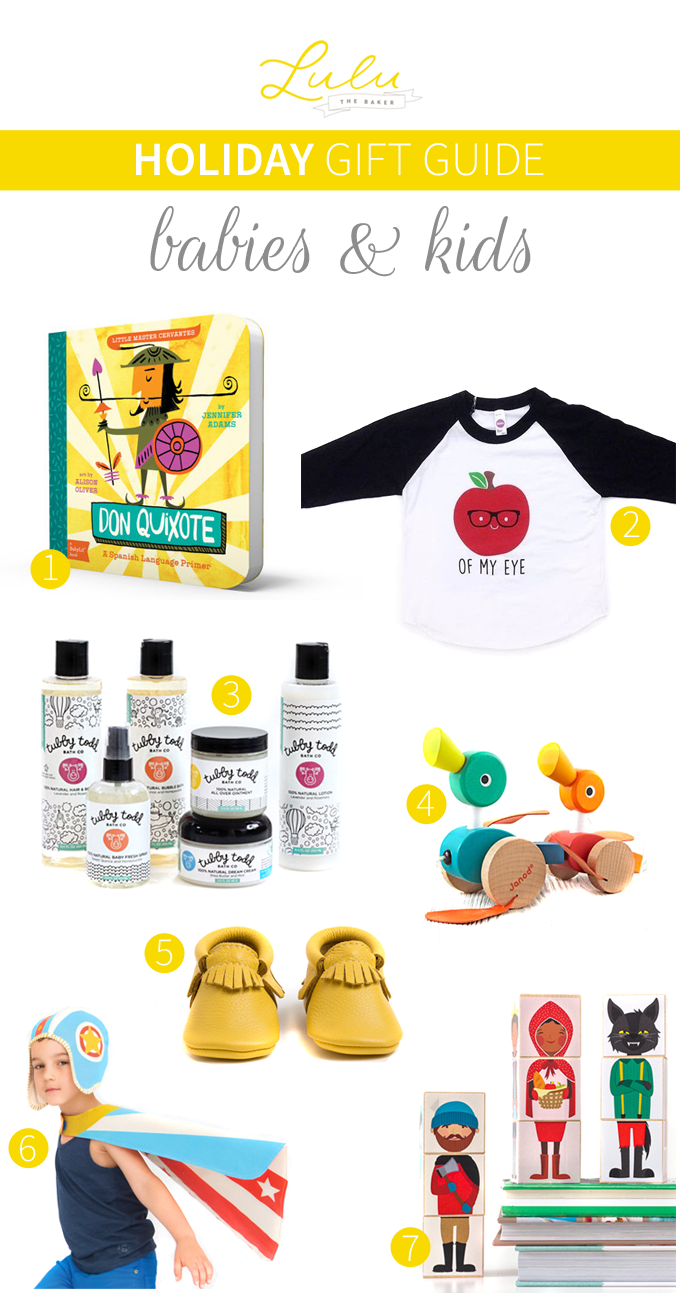 I'm super excited to share with you my first ever Holiday Gift Guide today! I love looking at gift guides; not only are they functional (Hello, gift ideas!), but they're also designed really well and are pretty to look at. A few months ago, I decided that since I liked gift guides so much, I should put a few together. So I have four gift guides for you guys this Holiday season. Today, I present the Holiday Gift Guide for Babies & Kids.
The Holiday season is pretty magical when kids are involved, and shopping for them is always fun. I've rounded up some of my favorite colorful baby and kid products below. Most of these items are ones that my family has and loves, and a few are on the big wish list.
What are some of your favorite gifts for babies and kids? Leave a comment and let us know!