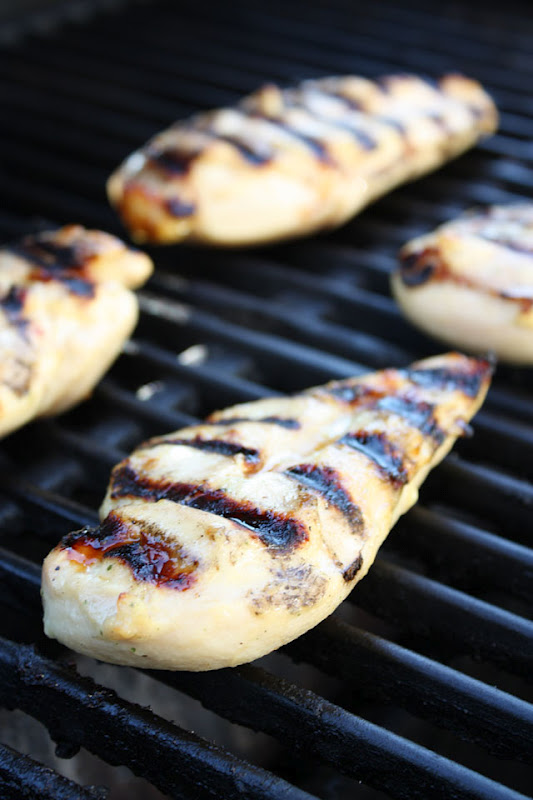 When I was growing up, we lived around the corner from the Olson family. They had girls the same age as me and two of my little sisters, and we spent all summer playing at each other's houses and going swimming in each other's backyards. The Olsons were very cool: they had a miniature playhouse behind their house, Paul Mitchell hair products in all of the bathrooms, and a deep, undying love for the New Kids On The Block!
The Olsons had my whole family over for dinner once, and the meal was delicious and obviously very memorable: Honey Dijon Ranch Chicken, Cheese and Avocado Dip (a family favorite I'll post another time), and Blueberry Crisp. The Honey Dijon Ranch Chicken is one of those dishes that, all these years later, I still think about. The original recipe called for marinating chicken breasts in Honey Dijon Ranch dressing, but in the 20+ years since we ate dinner at the Olson's, they've stopped making Honey Dijon Ranch. This quick and easy marinade produced chicken that was just what I remembered: moist and delicious, with the perfect balance of sweet, tangy, and savory flavors. It is a hit with my whole family; my kids love it just as much as I did so many years ago.
Honey Dijon Ranch Chicken
inspired by a recipe from Candy Olson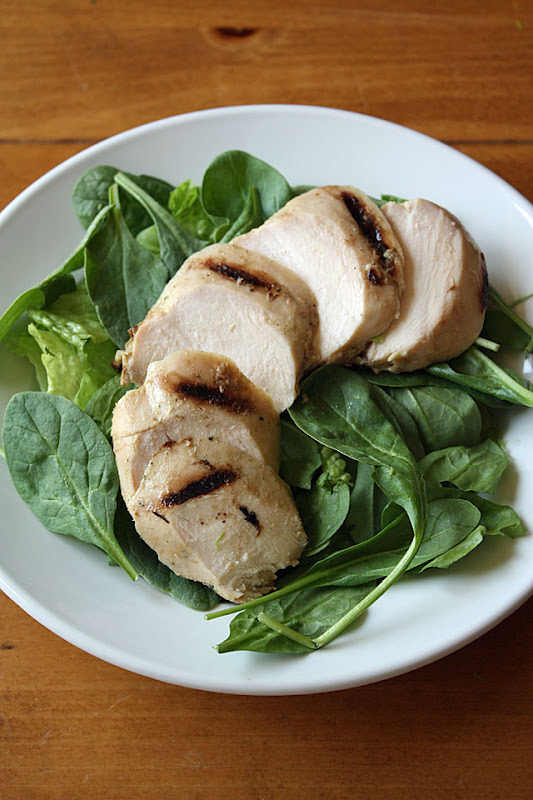 1/3 cup olive oil
1/3 cup orange juice
2 Tablespoons dijon mustard
2 Tablespoons honey
1 packet ranch dressing mix
4 boneless, skinless chicken breasts
Combine add ingredients in a small bowl or measuring cup and whisk until blended. Place chicken breasts in a gallon-sized ziplock bag, pour marinade in, and seal. Toss to coat. Refrigerate 8 hours to overnight. When you are ready to grill the chicken, remove chicken from bag, discarding bag and marinade. Grill chicken over low heat with the lid down until cooked through, about 7 minutes per side.