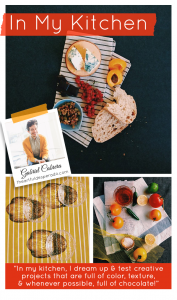 "After graduating from Culinary Arts and working in the industry for a few years, I crashed and burned. I couldn't stand being in a kitchen (even though I seriously LOVE food). That all has changed thanks to the magic of social media (cue
Instagram
and
Pinterest
), and without even knowing it, I discovered food styling as a hobby. My kitchen is now a bit of sanctuary, a place that is slowly becoming a "studio" with lots of trinkets, food, and inspiration. Whenever I'm in there cooking something, I daydream like there's no tomorrow. Nothing like mixing art and design with some tasty food to brighten one's day!"
– – – – –
Gabriel Cabrera is the guy behind The Artful Desperado blog. He's a Vancouver-based Community Specialist and a devoted fan of all things art and design. When he's not scouting the web for visual inspiration, he can be found taking a walk along Vancouver's seawall, brainstorming at a cake bar, or having copious amounts of food with friends.
– – – – –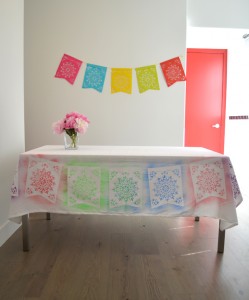 As we near the end of summer, we're getting ready to wrap up our Endless Summer Projects series! Today we have a beautiful "spray" painted table cloth from the beautiful Alexandra Hedin. It would look perfect on the table at your final summer cook-out or back-to-school party! Check her blog for all of the fun details. And be sure to check Pars Caeli next week for our penultimate project!
In case you've missed any Endless Summer Projects, here's a complete list so far this summer:
If you try any of the Endless Summer Projects, or if you have a project of your own, be sure to Instagram a picture of it and use the hashtag #endlesssummerprojects; we'd love to see it!