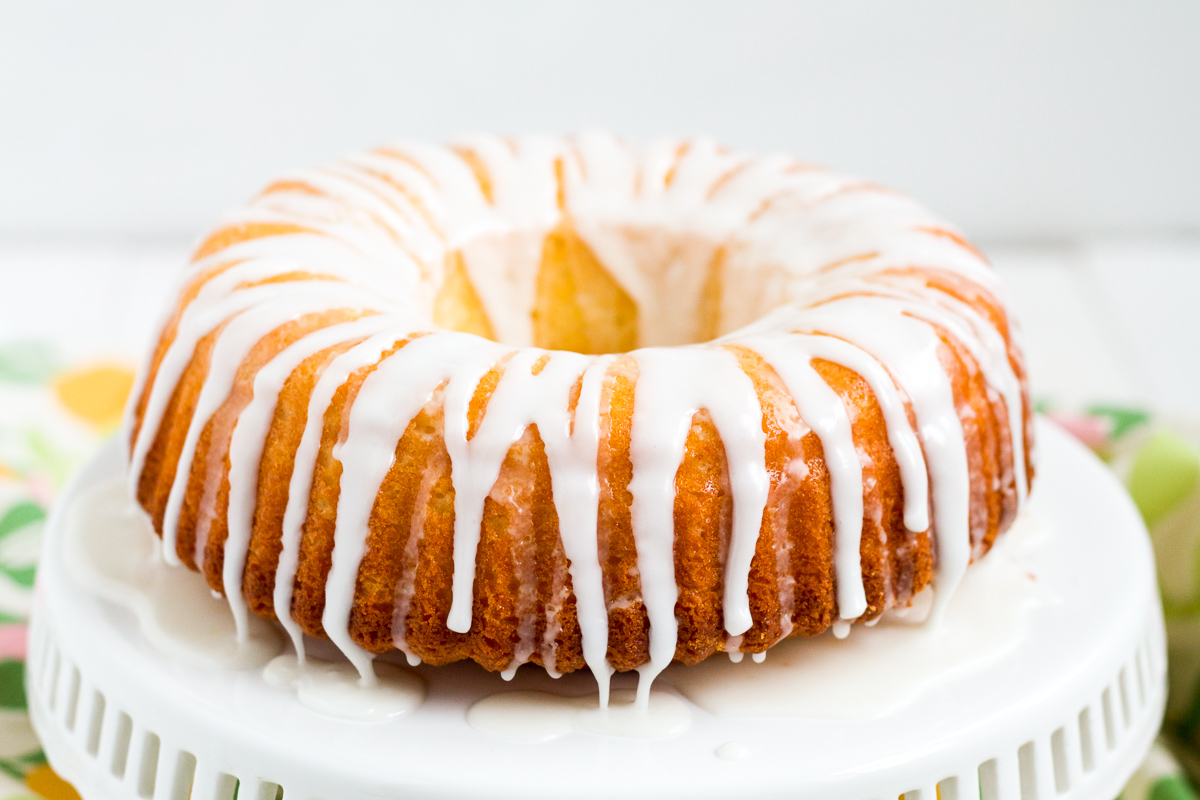 I love really rich, complicated, decadent desserts as much as anyone, but sometimes you just need a quick dessert that is simple and delicious. That's what this citrusy Lemon Lime Yogurt Cake is for me: the perfect, easy treat to make for afternoon snacks or weeknight desserts. I've been known to eat a slice or two for breakfast, and it's equally amazing first thing in the morning. This particular incarnation of the cake calls for tart lemons and limes, but any citrus fruit you have on hand is fair game and will make a good cake. I discovered the original recipe from Orangette (such a lovely blog!) a decade ago and have returned to it time after time after time over the years. The cake is light, moist, and sweet, subtly flavored with bright citrus notes from the lemon and lime zest. The glaze is tart and mouth-puckering, and gives the cake a delicious burst of flavor. I usually have all the ingredients on-hand and can whip the batter together in just a few minutes. With one bite, it will become a favorite for you just like it did for me.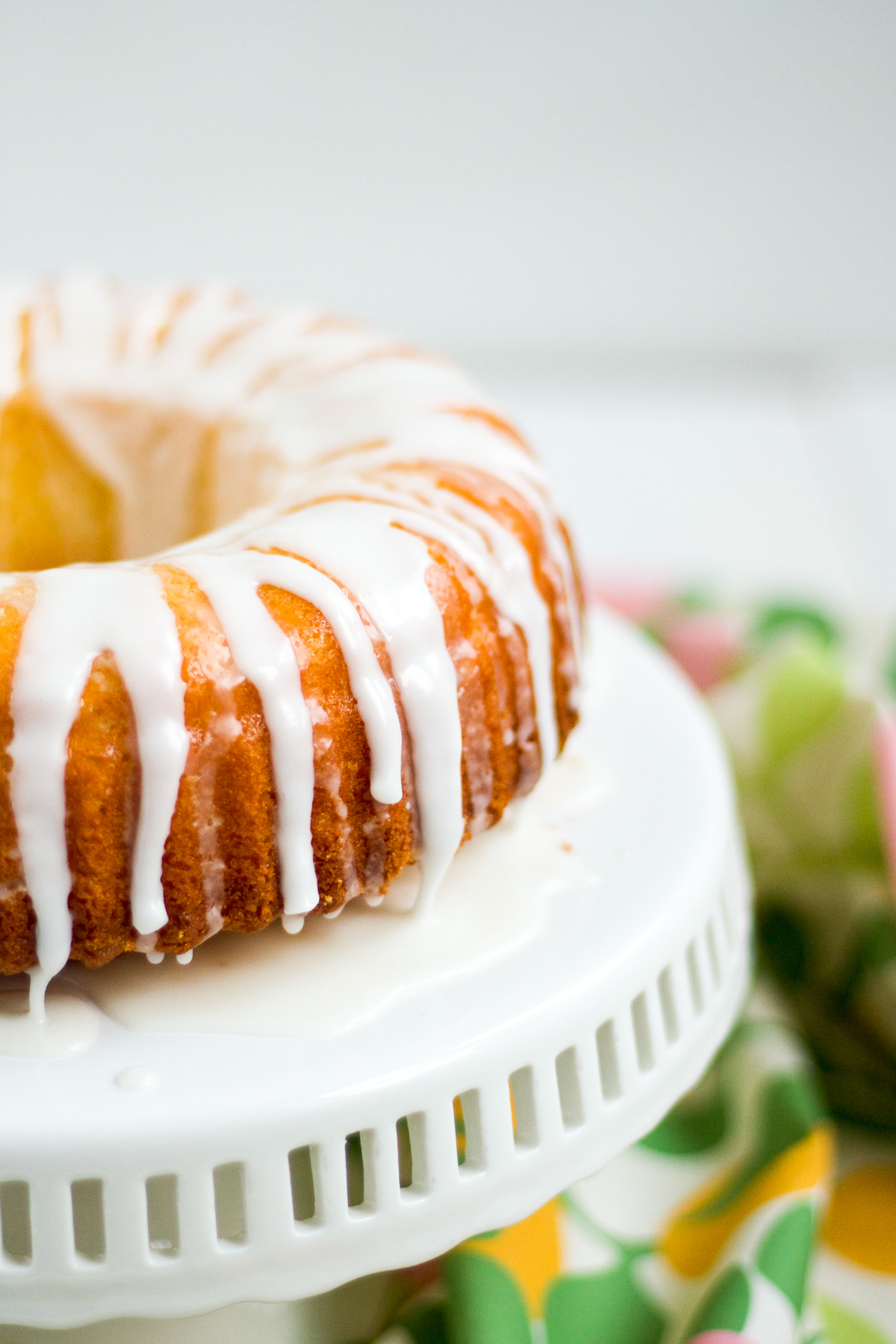 Lemon Lime Yogurt Cake
This quick, easy citrus cake takes just minutes to put together, and makes a perfect sweet afternoon snack or delicious weeknight dessert.
Ingredients
for the cake
1 teaspoon lemon zest
1 teaspoon lime zest
1 cup sugar
½ cup plain yogurt
3 eggs
1½ cups flour
2 teaspoons baking powder
⅛ teaspoon salt
½ cup oil
for the thinner glaze
1 cup powdered sugar
2-3 Tablespoons fresh citrus juice (I used half lemon and half lime juice.)
for the thicker glaze
1 cup powdered sugar
1-2 Tablespoons fresh citrus juice (Again, I used half lemon and half lime juice.)
Instructions
Preheat the oven to 350°F. Spray an 8" round pan or a small tube pan with nonstick baking spray with flour. I have several pans that I like to use for this cake that look like decorative bundt pans only shorter. A bundt pan would probably work as well.
In the bowl of a stand mixer, combine lemon and lime zest and sugar. Rub the sugar and zest together with your fingers until the sugar becomes really fragrant. Add yogurt and eggs, and beat until combined. In a small bowl, combine flour, baking powder, and salt. Add dry ingredients to the mixer and beat until combined. Add oil and mix until the batter is smooth. Pour batter into the prepared pan, and bake 35-40 minutes until a toothpick poked into the middle of the cake comes out clean.
Let the cake cool in the pan for 10 minutes before turning it out onto a cooling rack. Glaze when completely cooled.
To make the glaze, combine powdered sugar and citrus juice in a small bowl and whisk until smooth. Pour over cooled cake and allow glaze to set before slicing and serving. I usually only do one layer of glaze, but decided to get crazy this time and do two layers. The first layer is thinner and soaks into the cake quite a bit. The second layer of glaze is quite a bit thicker, and holds its shape and opacity more on the cake. Feel free to do both glazes or just one. You really can't go wrong either way!