I must admit, I was a little disappointed when I found out that we would be baking crackers this month, because I really love cakes and pastries and sweets in general. That being said, however, I was grateful that this month's challenge was less intense than the past few months'. September has been truly crazy for us, and I was glad these lavash could be made without spending an entire day on them and without getting every dish in my kitchen dirty. I made them to take to book club. And guess what…people ate them and liked them. I made two different kinds:
#1) Lavash with freshly ground black pepper, kosher salt, and cumin served with a chunky vegan salsa containing tomatoes, avocado, black beans, and corn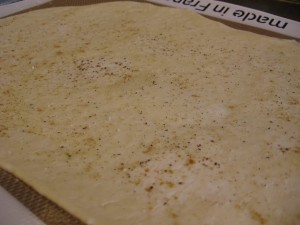 Salsa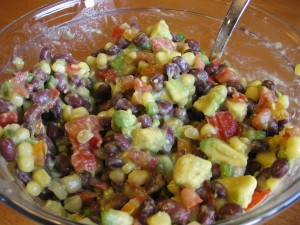 1 can black beans, drained and rinsed
3 medium tomatoes, chopped
1 avocado, chopped
1 ear corn, blanched and de-kerneled
3 scallions, sliced, white and light green parts only
1/4 bell pepper, chopped (I used orange)
1/2 jalapeno, chopped
1/4 teaspoon cumin
1/2 teaspoon minced garlic
a generous pinch of salt
juice from 1 lime
#2) Lavash with freshly ground black pepper, kosher salt, lemon zest, garlic powder, and dried oregano served with a non-vegan but very delicious tsatziki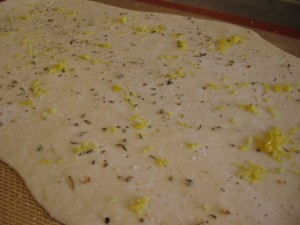 Tsatziki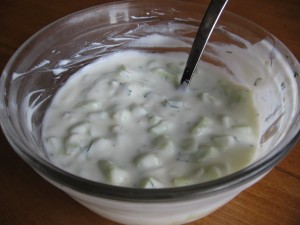 1 cup chopped, peeled, seeded cucumber
2/3 cup plain yogurt
1/2 teaspoon chopped fresh dill weed
1/2 teaspoon minced garlic
salt to taste
It was nice to have a snack with all-natural, wholesome ingredients and no strange preservatives or additives.