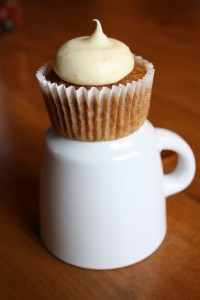 This week's recipe for Sweet Melissa Sundays was chosen by Julie of A Little Bit of Everything. She chose one of Melissa Murphy's favorite recipes, one that she made for her sister's wedding: Carrot Cake with Cream Cheese Frosting.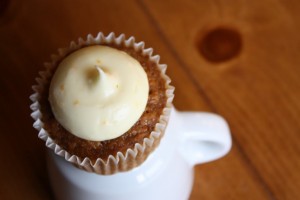 I really like carrot cake, and this recipe produced a very classic, straight-forward, tasty carrot cake. Of course I had to make cupcakes (they're just so much more manageable!), and they turned out moist and tender. They weren't overly sweet, and actually tasted as good without the frosting as they did with. In muffin-form, they would make a great addition to any brunch. The addition of orange zest to the classic cream cheese frosting was amazing! The bright pop of citrus in the frosting complemented the subtle spice of the cupcake very nicely. It was a delicious combination of flavors.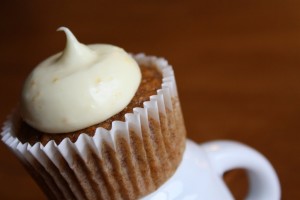 Thank you Julie for choosing such a delicious recipe! If you'd like to make these cupcakes, you can find the recipe HERE, or in The Sweet Melissa Baking Book by Melissa Murphy.