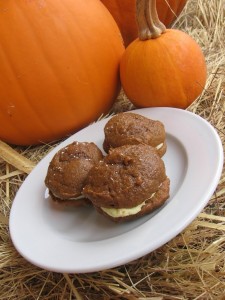 Another fantastic fall recipe from The Sweet Melissa Baking Book by Melissa Murphy! This week's Sweet Melissa Sundays recipe for Spiced Pumpkin Cookie Cakes was chosen by Debbie of Everyday Blessings of the Fivedees, and it was absolutely perfect for the rainy October weather we had this week.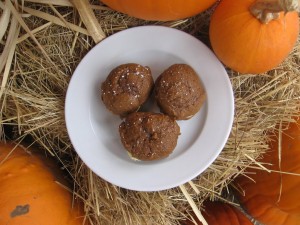 The cakey cookies were sweet, tender, and perfectly spiced, and the tangy orange-flavored cream cheese filling was the perfect complement. But, they reminded me of the Pumpkin Whoopie Pies from some issue of Everyday with Rachel Ray from a few years ago, and I think I liked Rachel Ray's recipe just a tiny bit more. If anyone wants to do a throwdown, I'd love to see if you agree!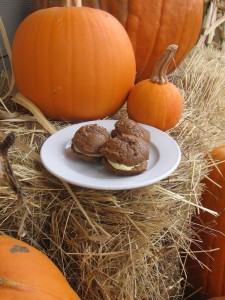 PS–I followed the serving suggestion and sprinkled them with powdered sugar before taking them to bookclub (and before taking pictures), but those little suckers were so moist they sucked the powdered sugar up before I could photograph it!
PPS–Thanks to those of you who have signed up for the Brown Paper Package Exchange! I promise that it will be fun! And for anyone who still wants to sign up, you have until this Saturday, October 24th, to do so. Just click here to get started!