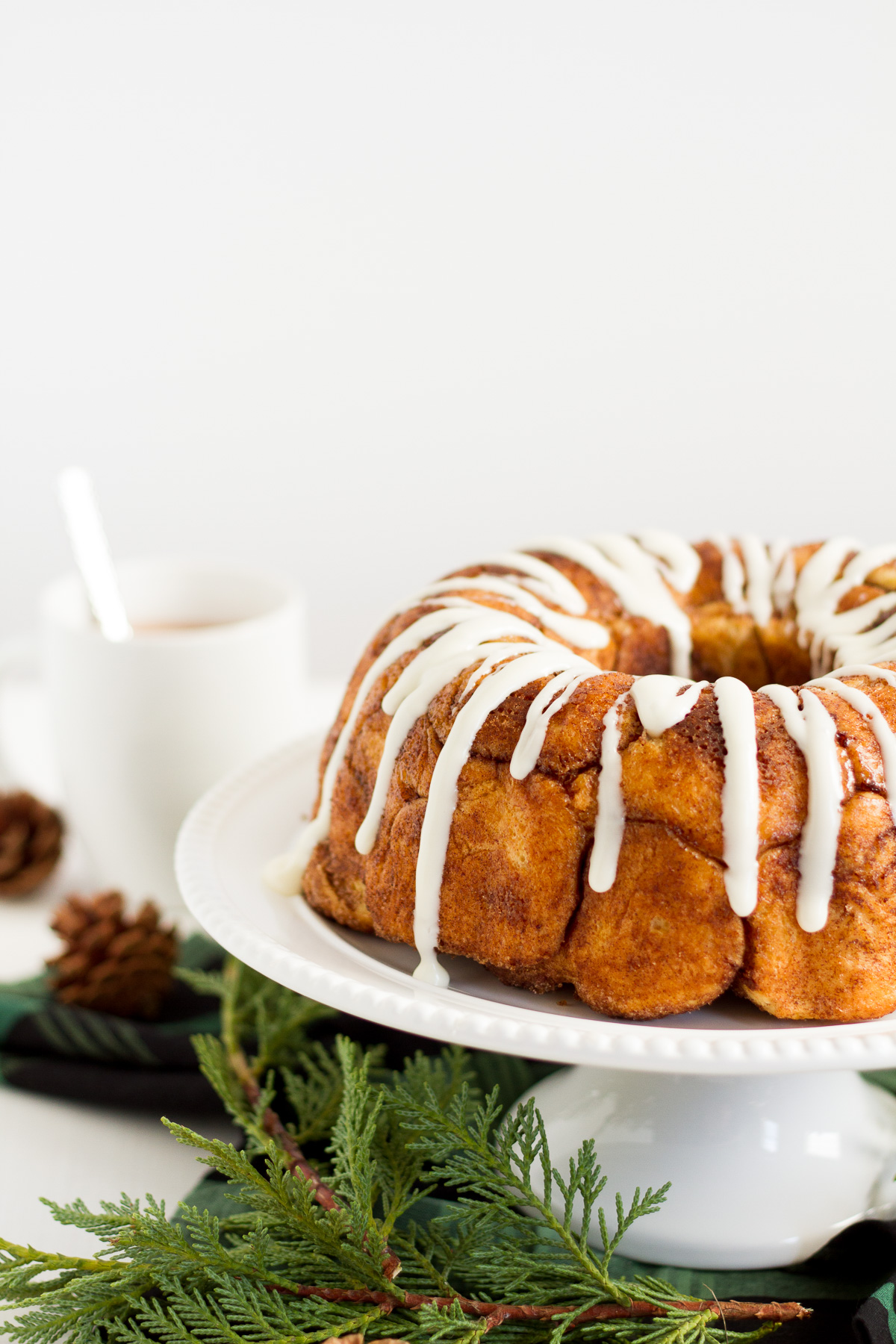 My kids have been delighted to wake up to snow several mornings this week. Living in Western Oregon, snowfall—especially the kind that sticks—is a rare occurrence. We don't usually get more than a few days of snow each winter, and some years, we don't get any at all.
When it does snow, a few things automatically follow: school and work get canceled, we dig our snow gear out of the attic, and we go outside to have snowball fights and build snowmen. But the best thing that happens when is snows is that we make monkey bread.
My mother-in-law's delicious roll recipe, a.k.a Momo's Rolls, also makes the most mouthwatering monkey bread. And when it snows (or heck, even when it's just cold or rainy or gloomy), we all crave a pan of that warm, buttery bread slathered in cinnamon and sugar to pull apart and devour.
I wrote about Momo's monkey bread in my latest article for Eugene Magazine, and you can find the recipe for this delicious treat HERE on the Eugene Magazine website. Regardless of what your weekend weather forecast predicts, I see monkey bread in your future.