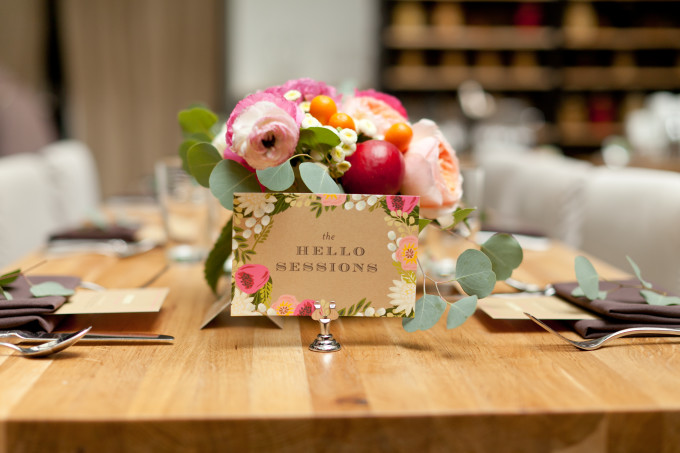 I told you guys last month about The Hello Sessions, a conference for bloggers and creative entrepreneurs taking place in Portland this Fall that my friend Joy and I are putting together. At our announcement brunch with Minted in March, our friend Tan from Squirrelly Minds and her husband Ryan filmed some video, and they put together this cute little movie explaining what The Hello Sessions is.
The Hello Sessions from The Hello Sessions on Vimeo.
Tickets for The Hello Sessions are going on sale at the end of the month! We'll be releasing more details over the next few weeks, and the best way to stay up to date and make sure you don't miss any announcements is to subscribe to The Hello Sessions newsletter. Click HERE to sign up and stay in the loop!