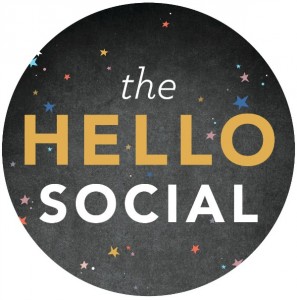 Have you heard of Alt Summit? It's the coolest blogging conference around. Every January, hundreds of amazing bloggers gather in Salt Lake City (at a very posh hotel, of course) to party! Oh, and work super hard. My friend Lexy from The Proper Pinwheel and I have the extreme honor and pleasure of hosting a little soiree before the big conference starts–the Hello Social!
West Elm
is graciously helping us host this amazing shin-dig at their beautiful new store at City Creek Center. They have been an absolute dream to work with, and we can't wait to have our party surrounded by all of their cute items; it might be hard for me not to do a substantial amount of shopping while I'm supposed to be stringing garland!
Wanna see who else we're working with to make this the party of the year???
We'll have delicious treats to nosh on, a SmileBooth to capture those party-perfect moments, fun door prizes to win, and awesome swag bags to take home! Won't you join us?!
For party details and RSVP info, visit us
HERE
.