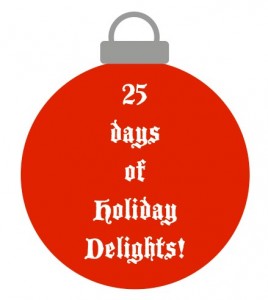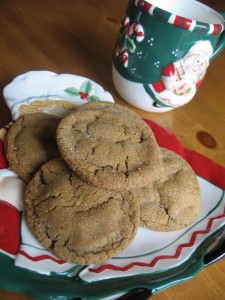 Just like peanut blossoms and snickerdoodles, molasses crinkles were a fixture on the Christmas cookie plates we made growing up. Some molasses cookies have too strong a molasses flavor. Some ginger cookies have too strong a ginger flavor. These delicious cookies have just the right amount of everything! They have a sweet, mellow molasses flavor that isn't harsh or overpowering, and they taste spicy without being hot or bitter. They go perfectly with a cold glass of milk. Just ask Santa. He's eaten a ton of these over the years!
Molasses Crinkles
from Betty Crocker's Cooky Book
I usually cringe at the use of shortening, but these cookies are so good that I hate to mess with the recipe! If it ain't broke…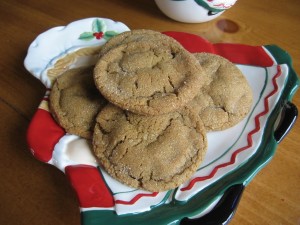 3/4 cup shortening, softened
1 cup packed brown sugar
1 egg
1/4 cup molasses
2 1/4 cups flour
2 teaspoons baking soda
1/4 teaspoon salt
1/2 teaspoon cloves
1 teaspoon ginger
1 teaspoon cinnamon
granulated sugar for rolling
Beat shortening, brown sugar, egg, and molasses until light and fluffy. Combine dry ingredients in a separate bowl. Mix dry ingredients into wet ingredients. Cover dough and chill. Preheat oven to 375 degrees. Roll dough into 1 1/4″ balls. Roll in granulated sugar and place on greased baking sheet. Get your fingers wet with water and lightly touch the top of each cookie. Bake for 10 minutes. Remove and cool.