The give-away is now closed, and the winner is being contacted. Thanks for visiting, everybody!
So folks, it seems that just like that, *insert snap here*, January is over. And with it goes the Month of Citrus here on Lulu the Baker. I was beginning to think that I hadn't really done our Month of Citrus justice, but when I went back through the posts from earlier this month, there are lots of wonderful recipes and projects featuring tart and tangy citrus fruits. You can find them all, plus lots of citrus-related posts from yesteryear, by clicking HERE.
And now, without further ado, the theme for February is…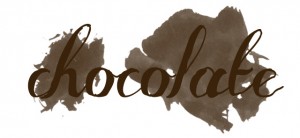 To kick off this month-long celebration of chocolatey goodness, I'm delighted to be partnering with
The Ticket Kitchen
to offer one very lucky reader a most-delicious chocolate experience. AmberLee, the lovely and generous founder of
The Ticket Kitchen
, carefully hand-crafts small batches of gourmet chocolate in tempting flavors like Spiced Ginger, Salted Caramel, and Bolivian Bittersweet, ready to be stirred into mugs of steaming milk to make absolutely amazing hot chocolate. AmberLee's chocolate Ticket Sticks were the star of the hot chocolate bar at
the Hello Social
in Salt Lake City last week, and every party-goer raved about the cute packaging and delicious flavor.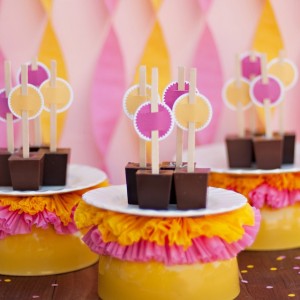 The Ticket Kitchen is generously offering the winner of this month's give-away a Ticket Kitchen Variety Entertainment Pack, a sweet little box filled with 4 Salted Caramel Ticket Sticks, 4 Belgian Milk Chocolate Ticket Sticks, and 4 French Dark Truffle Ticket Sticks–that's enough for 12 steaming mugs of mouth-watering, gourmet hot chocolate!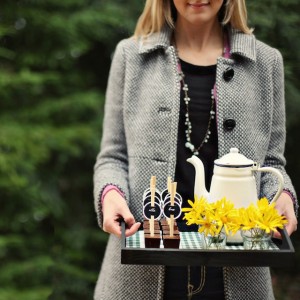 To enter, simply visit The Ticket Kitchen, and leave a comment on this post telling me which of their flavors of gourmet chocolate sounds the most tempting to you. The give-away will be open until Tuesday, February 5th at midnight. I'll randomly choose a winner and contact them by email* on Wednesday morning. The winner will have 24 hours to respond, after which time, if I haven't heard back, I'll choose another winner. Good luck everybody, and thanks to The Ticket Kitchen for being so darn awesome!
*If you are the winner and I can't find your email address anywhere, I'll choose another winner immediately. Do yourself a favor and either link your profile to your blog or email, or include your email address in your comment on this post.


I was not in any way compensated for this post. I didn't even get any free chocolate for it! I just love AmberLee, I love The Ticket Kitchen, and I love you, readers. And that's the truth. xoxo