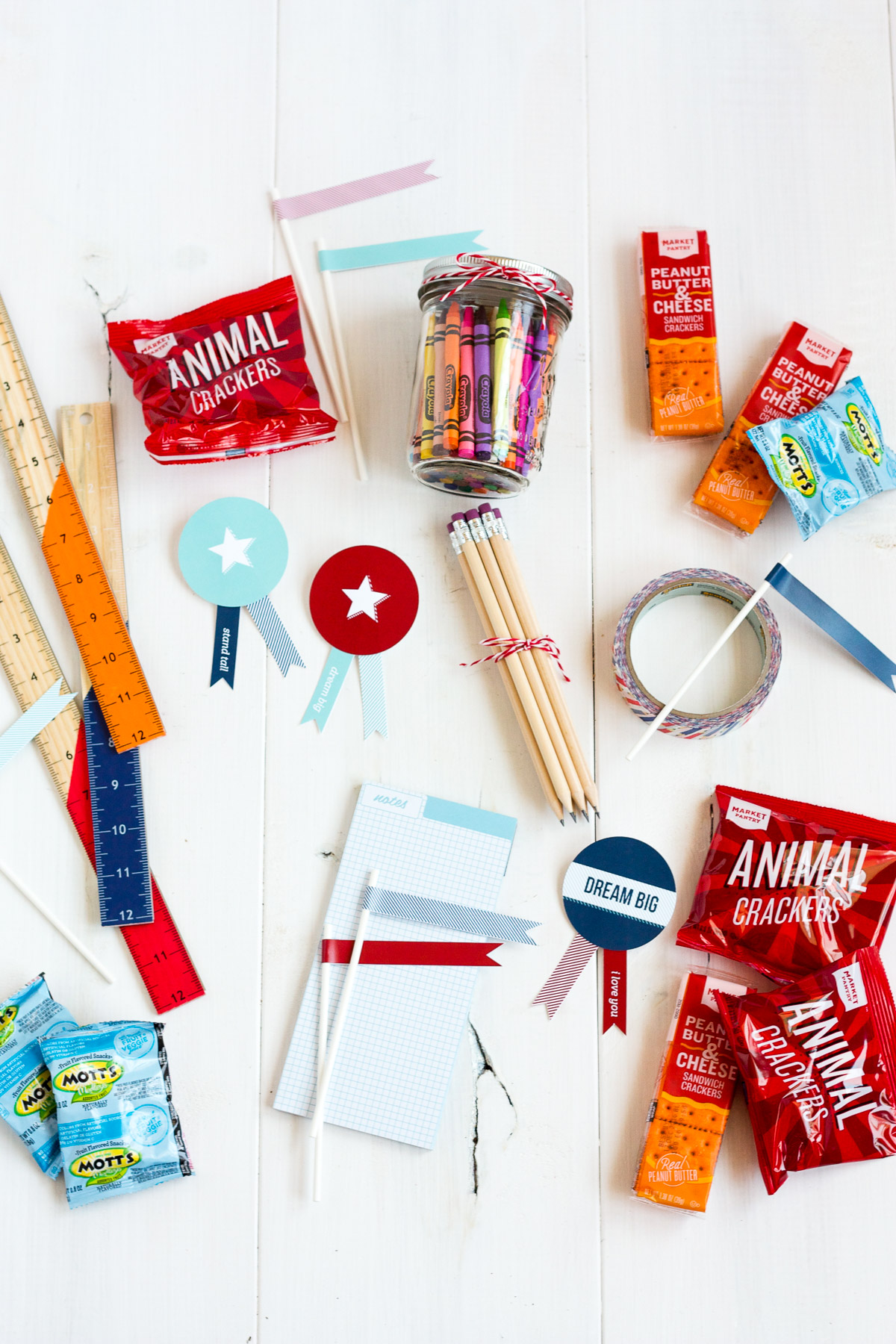 Believe it or not, it's back-to-school season! We still have a few weeks of summer vacation left, but we have lots of friends all over the country who started school this week or who are going back to school over the next few days. To help make this exciting time of year extra fun, we put together a little back-to-school care package to send to our cousins who live on the east coast. We picked out some cute new school supplies and yummy snacks, and made a few fun decorations to help them celebrate the start of a new school year.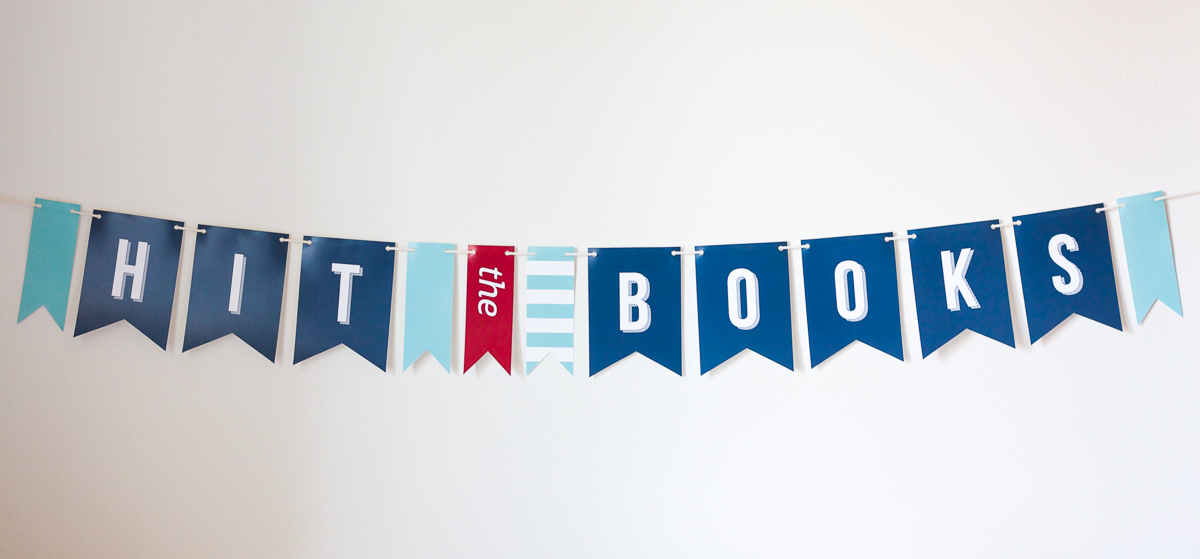 All of the decorations and projects we made for our care package used this amazing set of back-to-school printables from Paging Supermom. We downloaded the entire set of free decor printables, saved them to a thumb drive, and had them printed at the copy shop for just a few bucks. For this darling banner, we used the Hit The Books Banner PDF, cut out each flag, punched holes in the corners using a single-hole paper punch, and strung the flags on thick, cotton twine. I might have to make another for my own kids!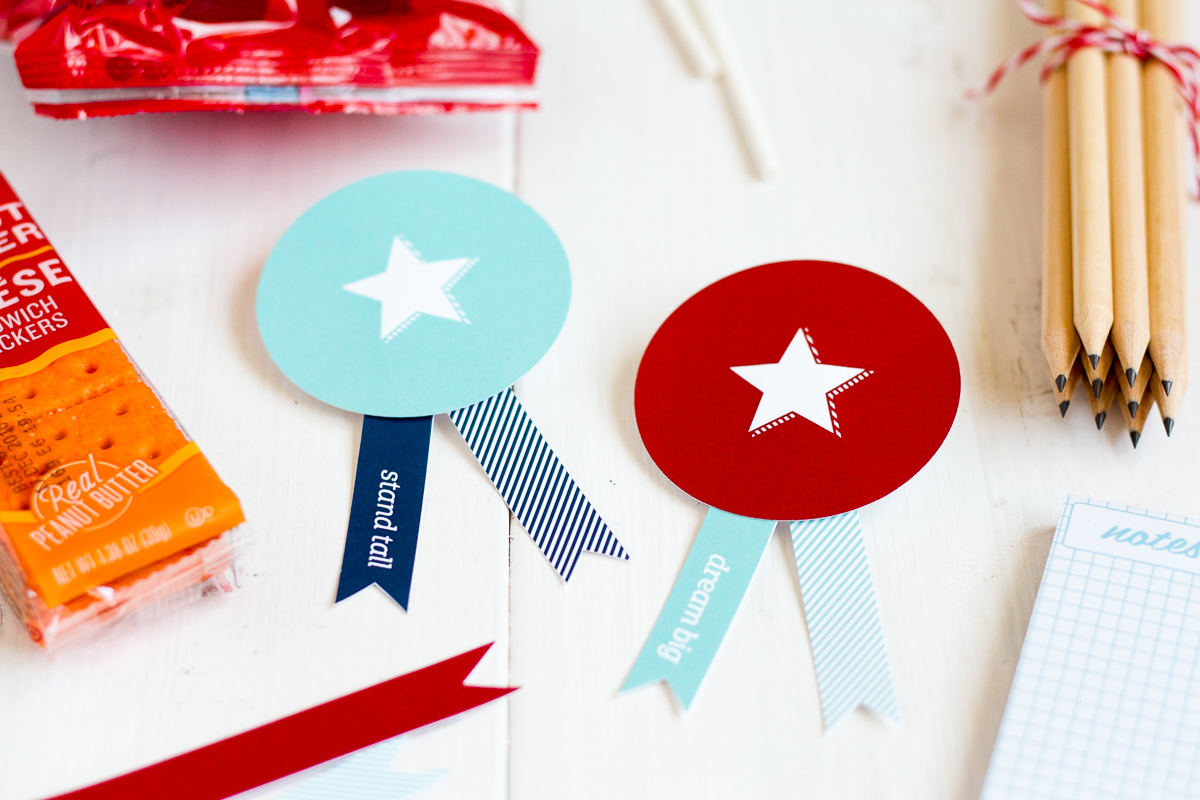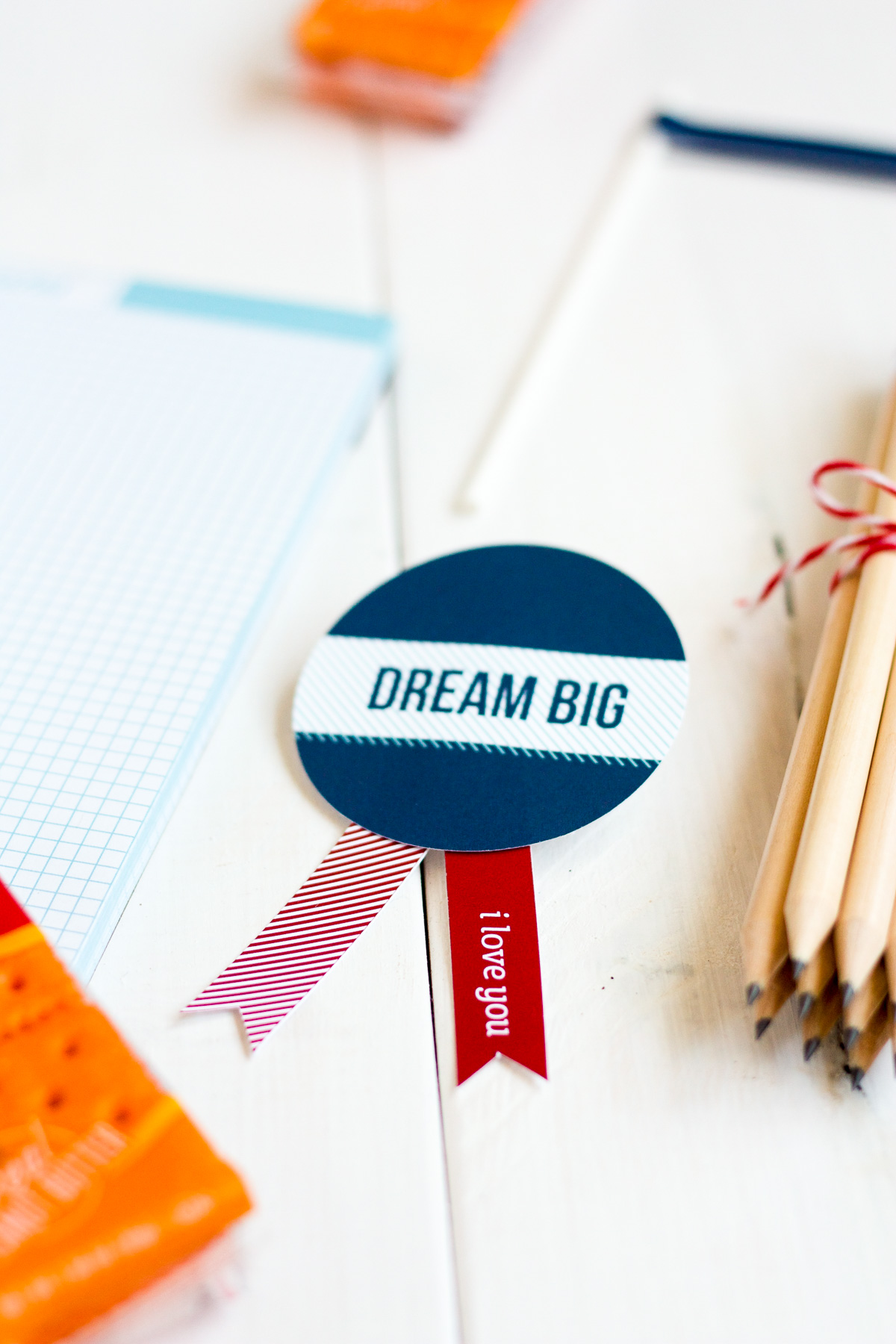 We also made some really cute badges with pins on the back. Our cousins are still in elementary school, and I think they'll get a kick out of these badges that look like little awards with encouraging phrases written on them. We used two different pages from the printable set for this project: the circles are the "Back To School Punchables" cut out with a circle punch, and the flags that hang down are the "Back To School Party Flags". After we cut everything out, we used double-sided tape to stick the pieces of card stock together, then attached an adhesive bar pin to the back.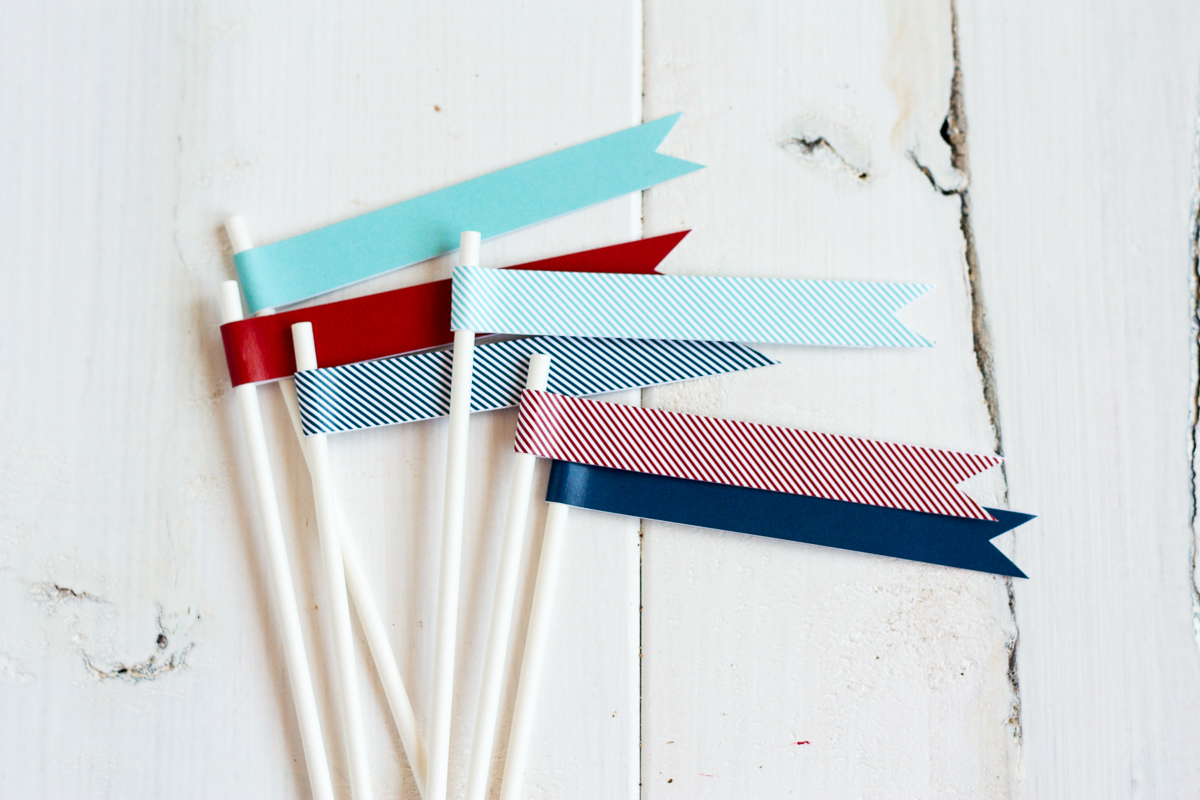 Our last project for the care package was these easy treat toppers. They only took a few minutes to make and look so pretty together. We cut out long flags from the "Back to School XL Flags" page, wrapped them around 6″ lollipop sticks from the craft store, and used double-sided tape to stick the paper together. I think these would look darling on cupcakes or Rice Krispy treats, or clustered together on top of a layer cake.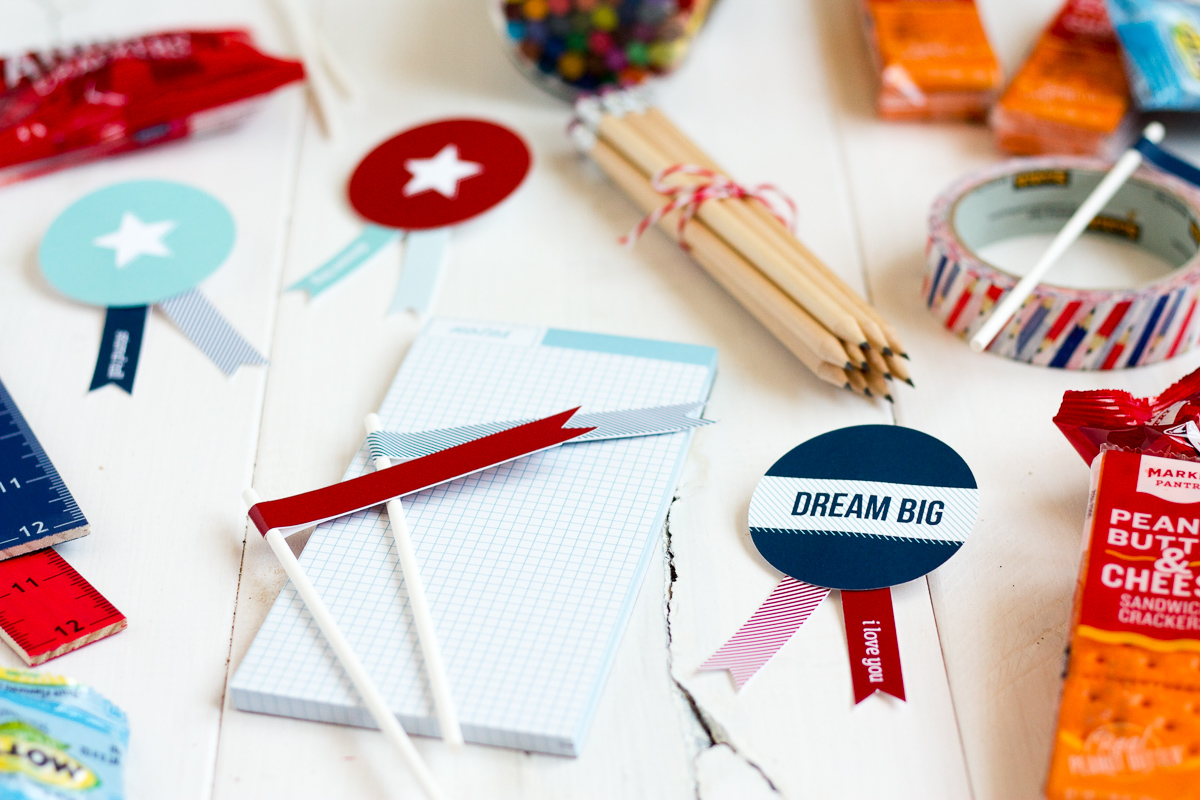 Pencils, rulers, a cute note pad, a jar full of brand new crayons, and some really fun masking tape, along with a handful of tasty snacks, finished off the care package beautifully. We can't wait until our cousins receive their surprise in the mail, and hope it will help them ring in the new school year with an extra dose of fun and excitement!