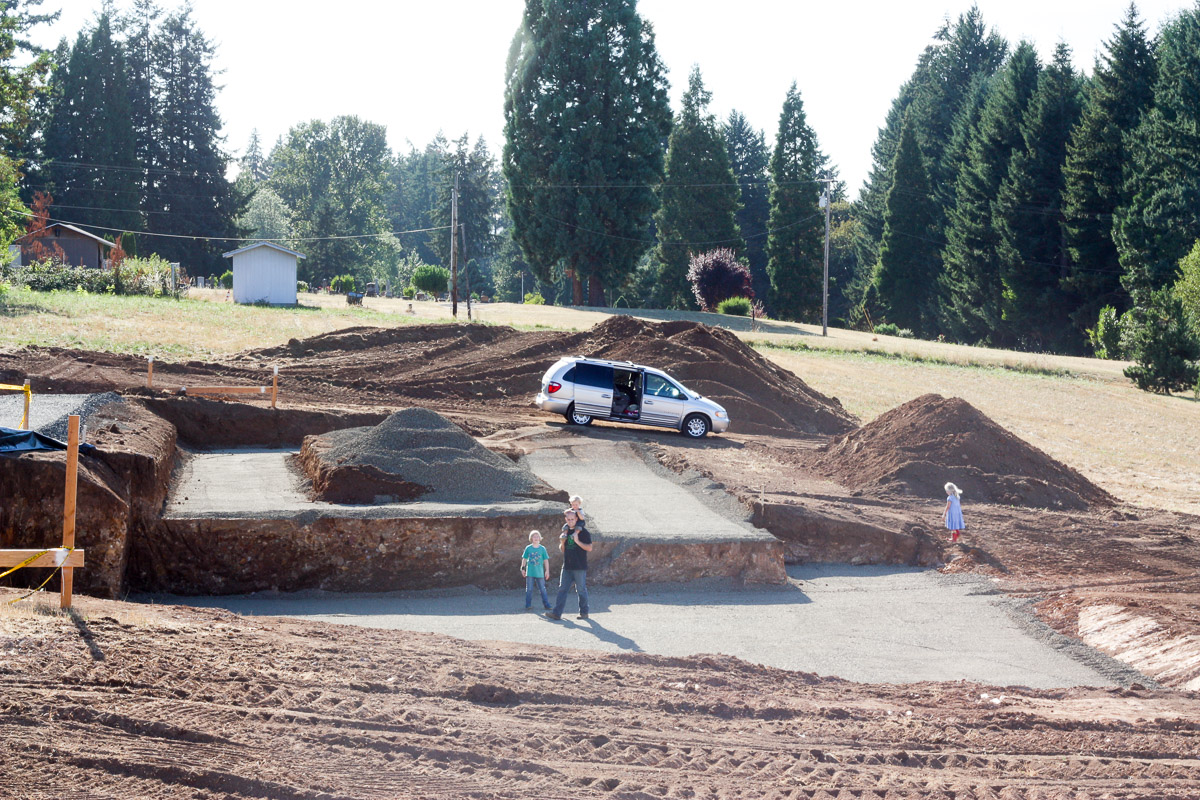 A couple of weeks ago, I kicked off a new/old series here on the blog: Building a Modern Farmhouse. When we started construction on our house just over 5 years ago, I wrote extensively about the process for Better Homes & Gardens' Style Spotters blog. Every month during construction, I posted pictures and updates to give readers a real-time look at the home building process. But I never wrote much here on Lulu the Baker beyond the occasional post linking to the longer articles on BHG.com. In the past few years, BHG has retired the old Style Spotters blog and moved some of the content to a new site. Unfortunately, most of my Modern Farmhouse construction posts didn't make the cut, but that gives me the opportunity to take a trip down memory lane and write about how we built our house here on my very own site.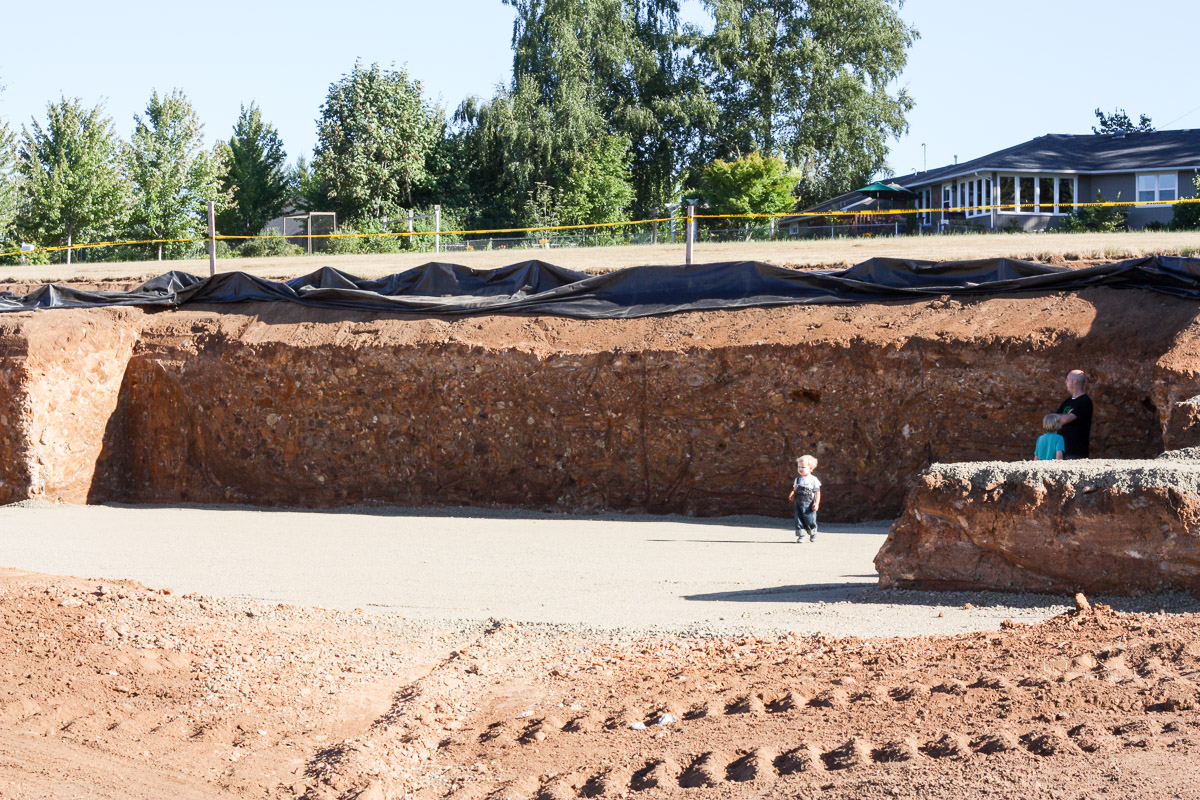 In my first post, I talked about how long it took us to save up for and buy our land. After first seeing and falling in love with this spot way back in September 2006, we finally purchased it in July 2010. But we didn't start construction until August 2013. So much waiting (and more waiting to come)! Building our house was a little unique and a little bit DIY thanks to friends and family. We found two different free house plans online that had elements we liked, and hired a draftsman to draw up a plan that combined the best parts of both, along with a few details we wanted to add. When we started construction in August 2013, our contractor agreed to use any subcontractors we particularly wanted. Since my husband has lots of friends in construction and lots of them owed us favors or wanted to trade work, it really helped keep the cost of construction down. But we did need to get a construction loan, and that brings me to a cautionary tale. WARNING: You'll shake your head and wonder how in the world this worked. And the answer is I still don't know. It was insane.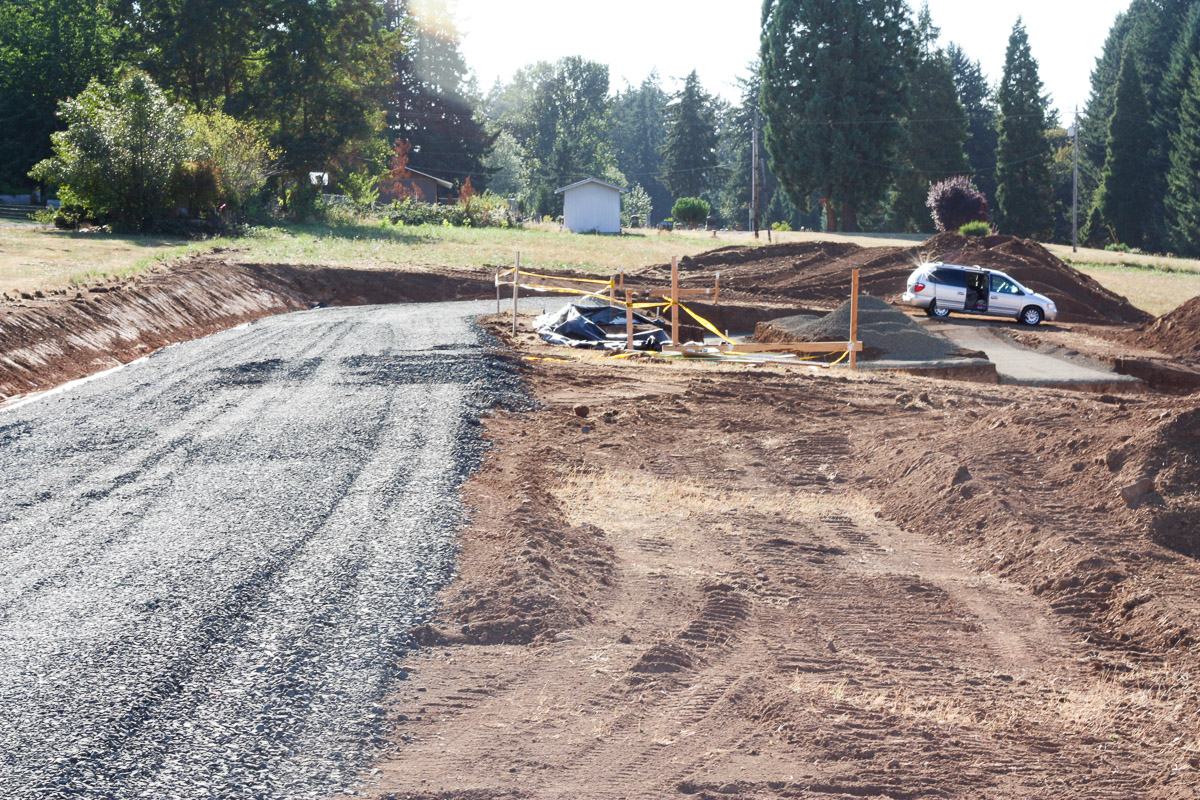 Toward the end of August, the bank was this close to funding our loan. We had gotten an appraisal, filled out all the paperwork, submitted forms, yada, yada. We were told that we were mere days away from financing. One of my husband's friends was going to do the excavation on our house, and you are technically allowed to dig without a loan (there are so many rules), so we went ahead and paid for excavation so that the foundation could be poured at the end of September, as soon as financing came through. And everything was great for a few weeks! Until the loan stalled. I can't remember at this point what the exact problem that first time was, but for the next 5 or 6 months, we payed for the construction of our house out of pocket while waiting for the bank to get it's act together. The weather was getting cold, rainy, and muddy, and we knew that if construction stopped, it would put us back many months. Every week there would be a promise from Tyler at the bank that the loan would go through within days. We'd wait a week without hearing any good news then call him to see what was going on. Invariably there would be some paper he'd forgotten to have us sign, or some form he needed us to fax over ASAP, or a check we needed to drop off. At one point, we had to have the appraiser come back out and do another appraisal because everything had taken so long that the first appraisal had expired. There was never a question of whether the loan would go through; every single delay came about because of some housekeeping detail Tyler had forgotten about. And we usually didn't know about these delays until we called and said, "Hey, you said this project would be financed by the end of last week. What's the hold-up this time?" In hind site, it would have made sense to stop construction until the loan went through. But I can't even emphasize enough how many times the bank promised us the loan would go through in just a few days. And if someone promises you it'll just be a few more days enough times, you find yourself months into a project you really shouldn't have started!
OK, now that I've gotten that crazy explanation out of the way, we can get back to the nitty-gritty details of our modern farmhouse construction. We decided to go with ICF construction, or insulated concrete forms, for the basement and main floor of our house. Here's what that means: the outer walls of those two floors are not made of wood like typical houses (or like our upstairs). Instead of traditional wood framing, the outer walls of the house are made of hollow "blocks" of styrofoam that snap together like legos. They're reinforced with steel rebar, then concrete is poured down into the hollow spaces. So basically, our outer walls are made of steel-reinforced concrete covered in styrofoam. ICF is really sturdy and holds up to disasters like hurricanes, earthquakes, and fires extremely well. It's great at noise reduction and really, really great at temperature regulation. Our basement temperature hangs out in the high 60's basically all year, so we don't have to cool it in the summer, and we don't really heat it in the winter except for occasionally using a small space heater. Even on the ground floor, we don't have to turn our air conditioner or heater on as often as we did in our old house.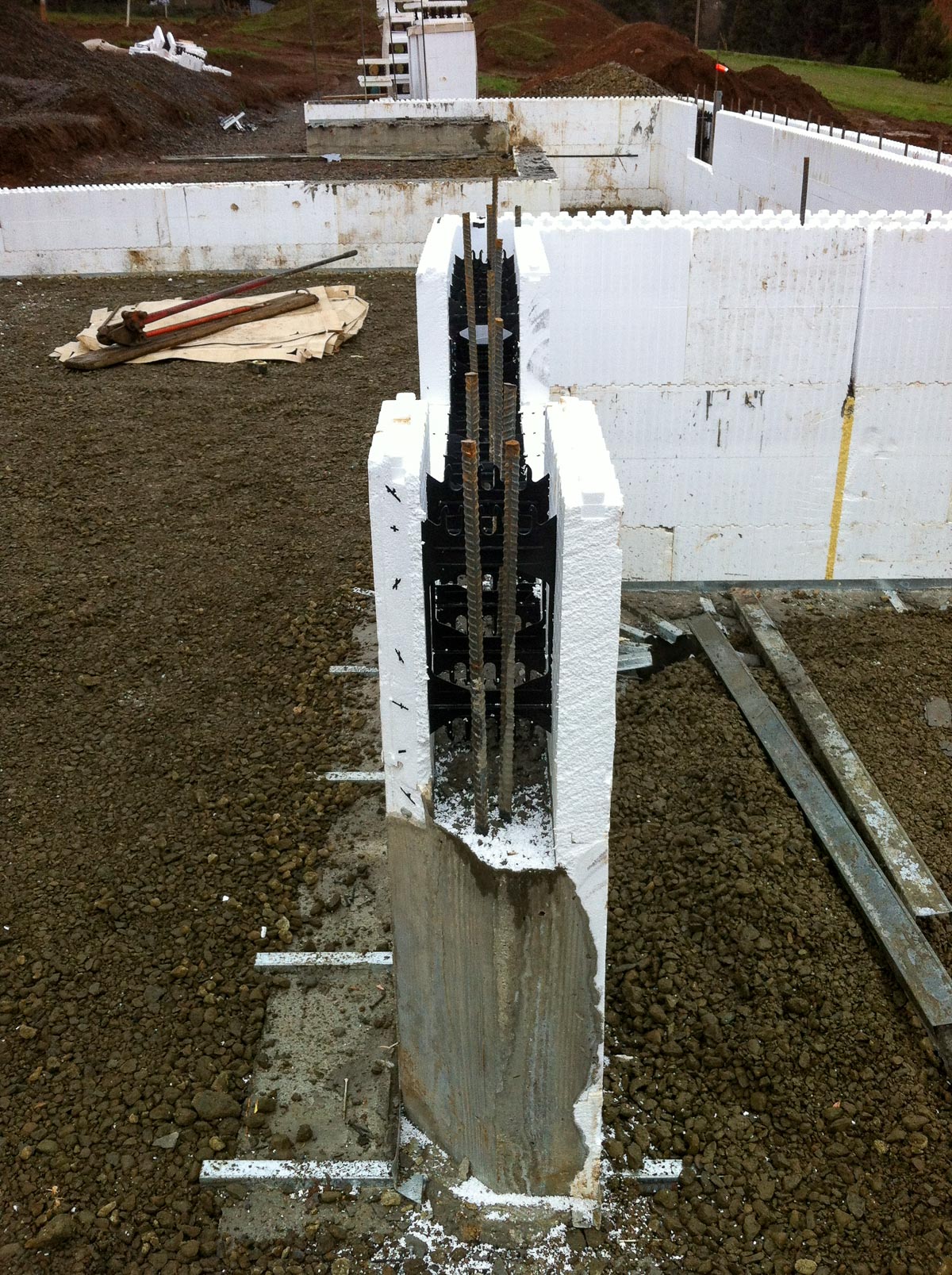 ICF installation on the basement started in October/November of 2013 and lasted through the holidays. Here's a little photo tour for you. I'm not sure why some of the photos are so bad, although I really had to dig in my old computer files to find them! And I tried my best to get them in order, but all I have are the dates I uploaded them to my computer, not the dates they were taken.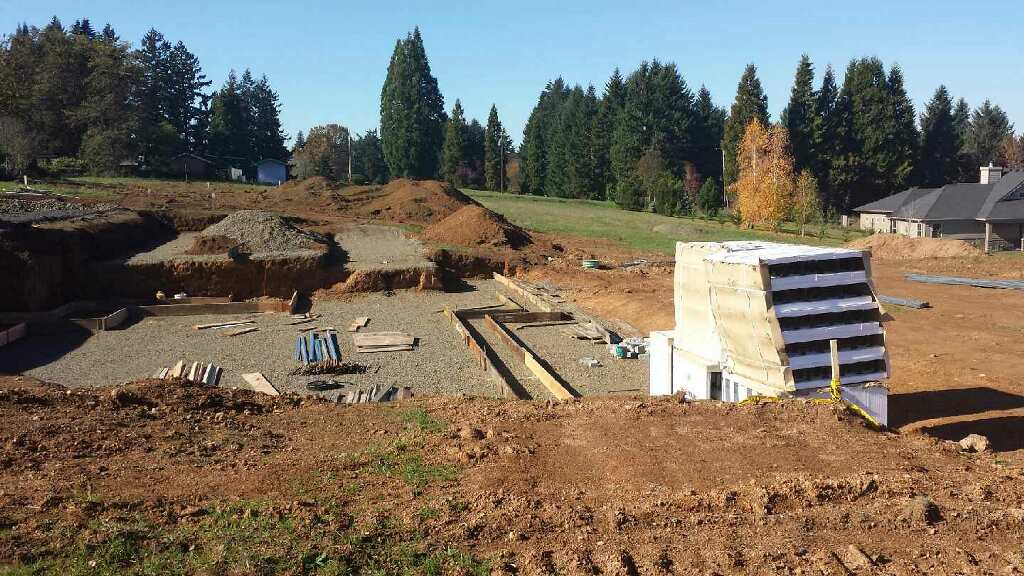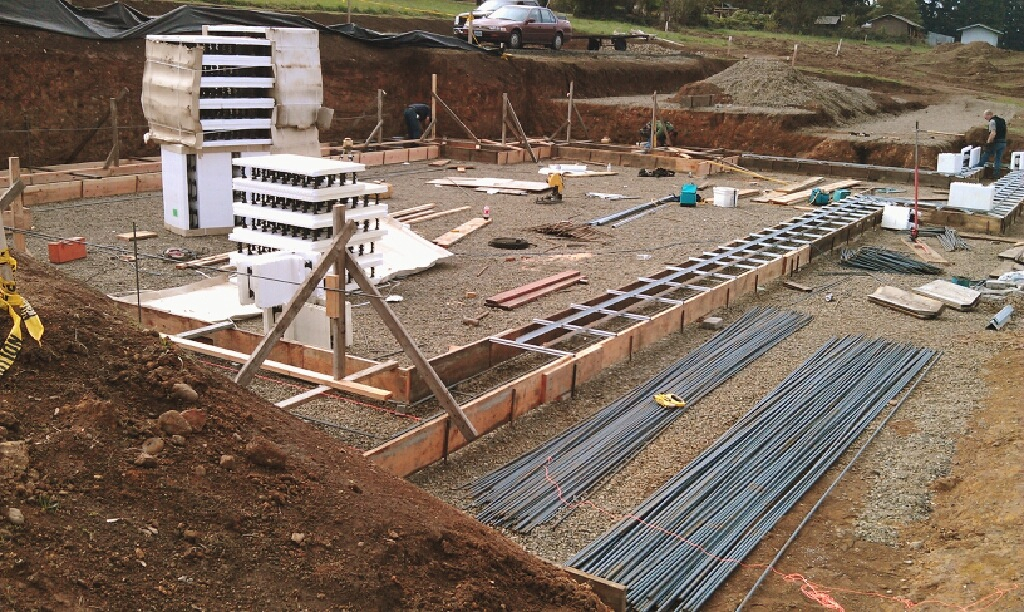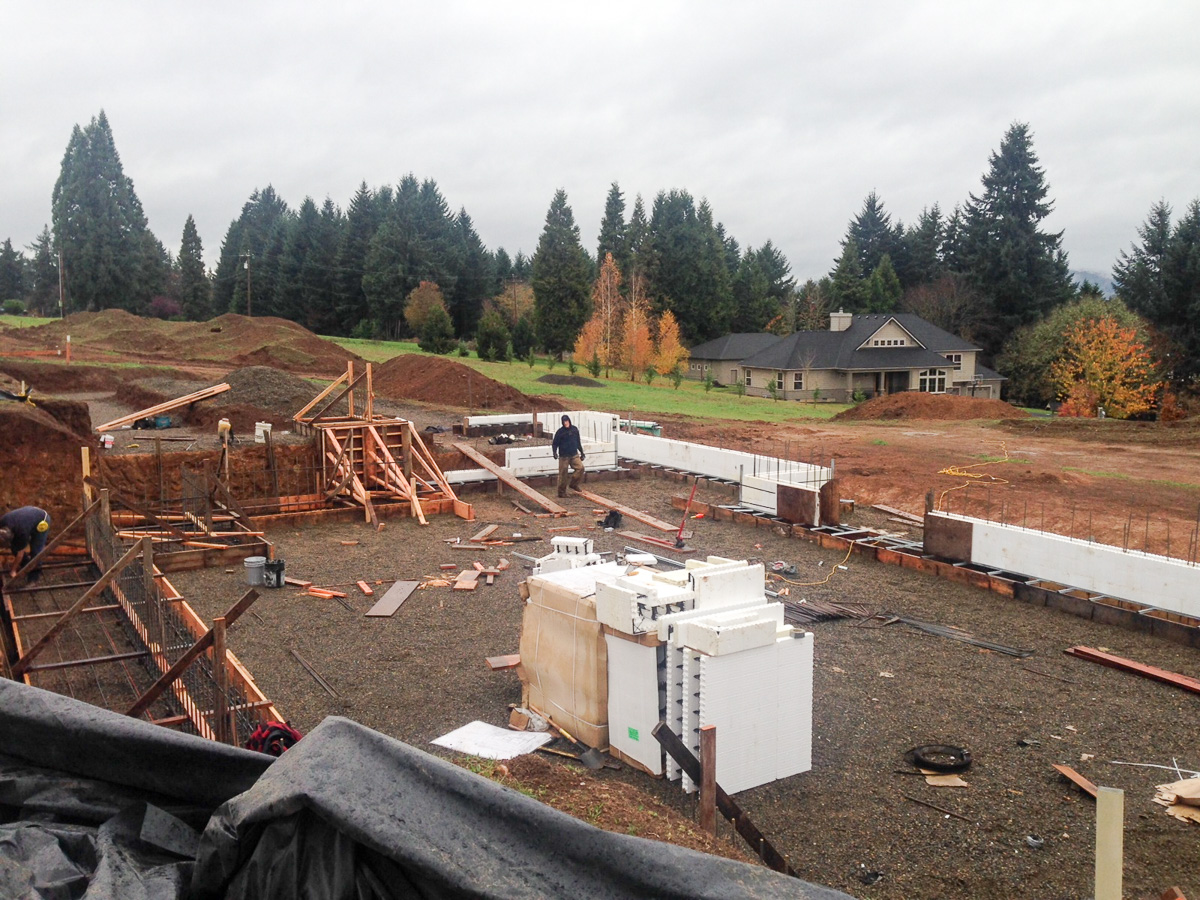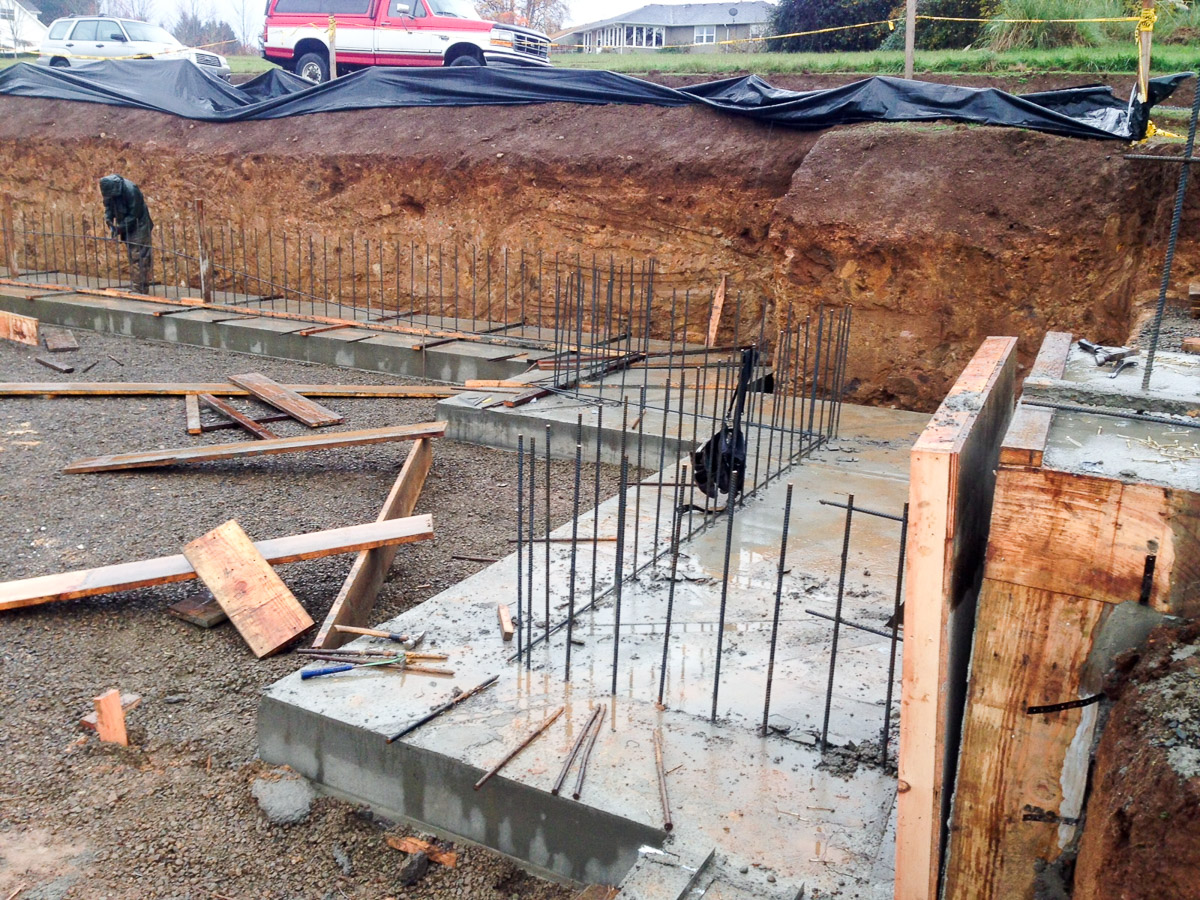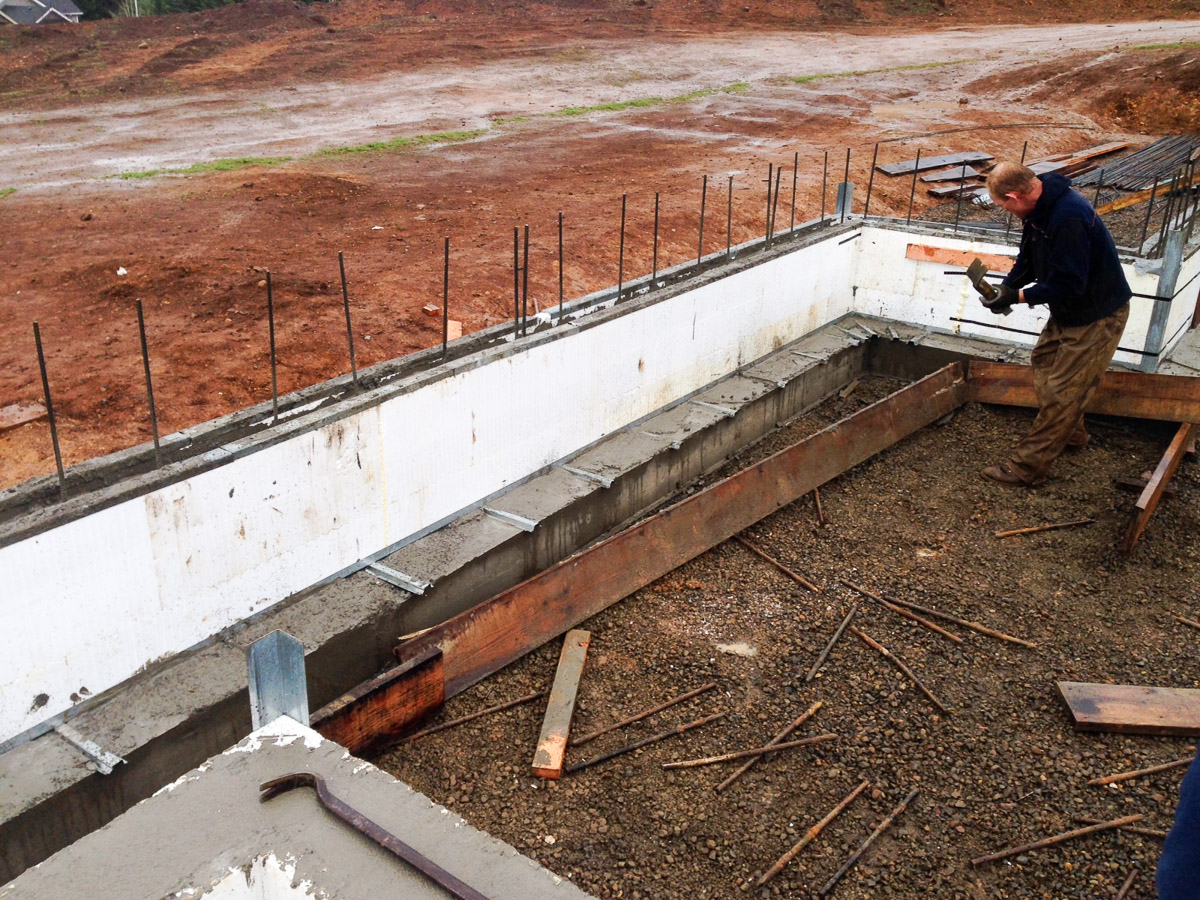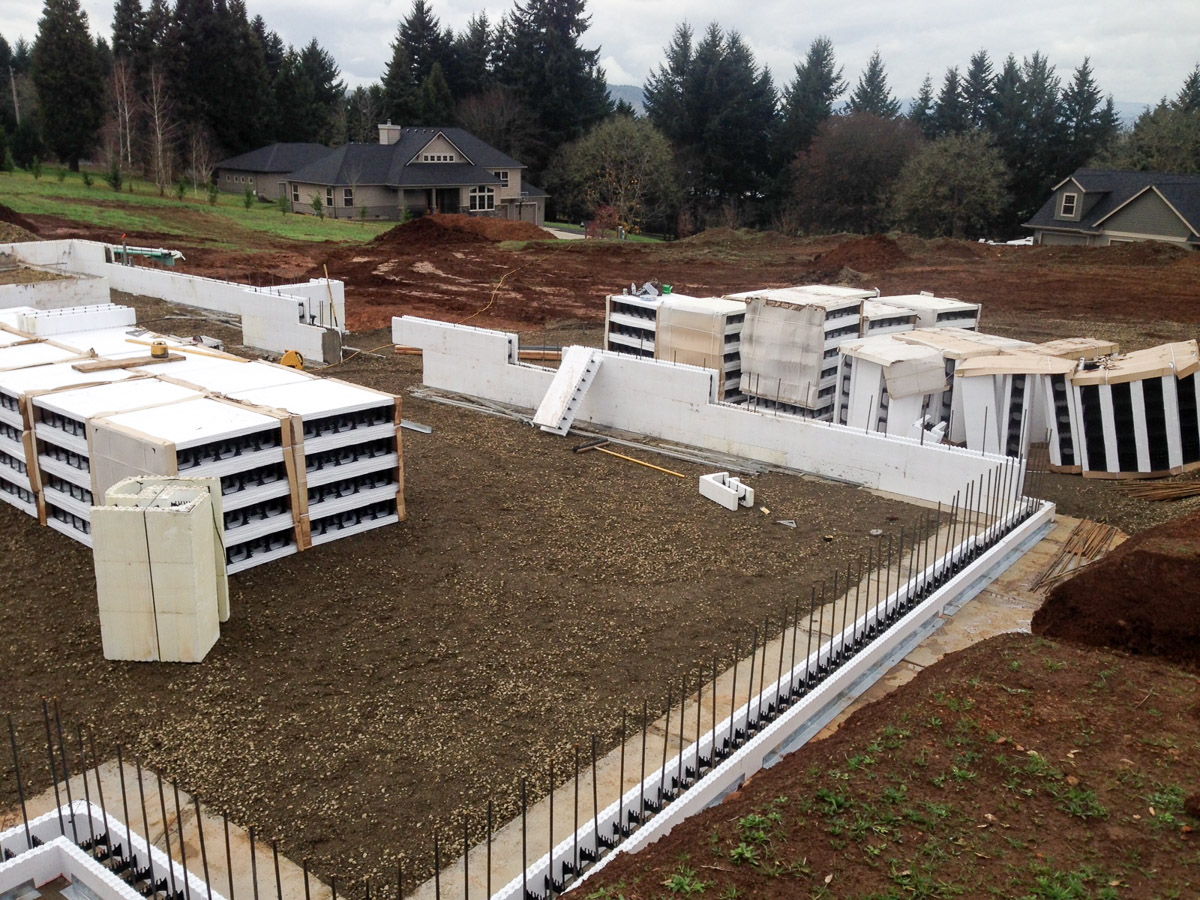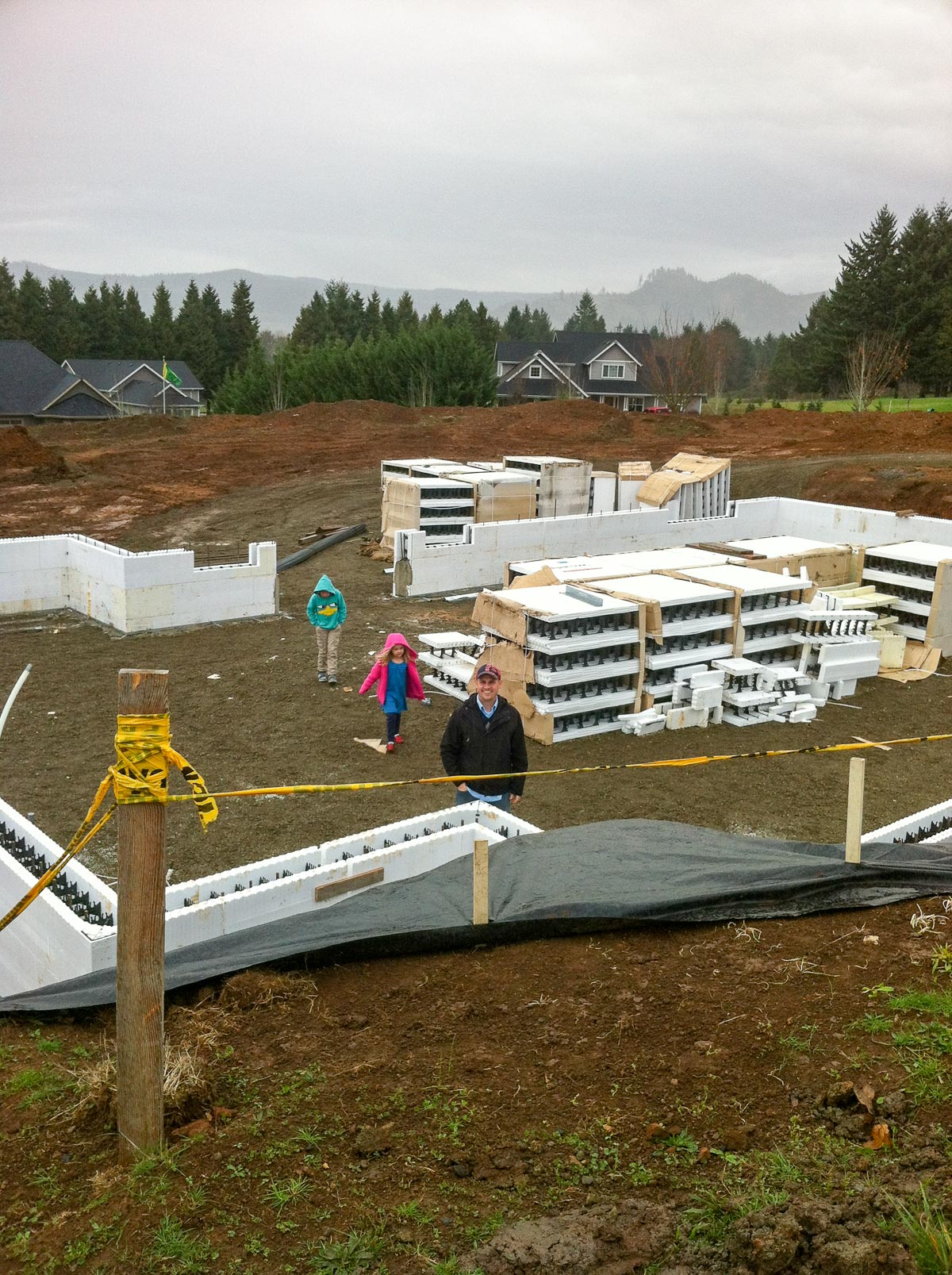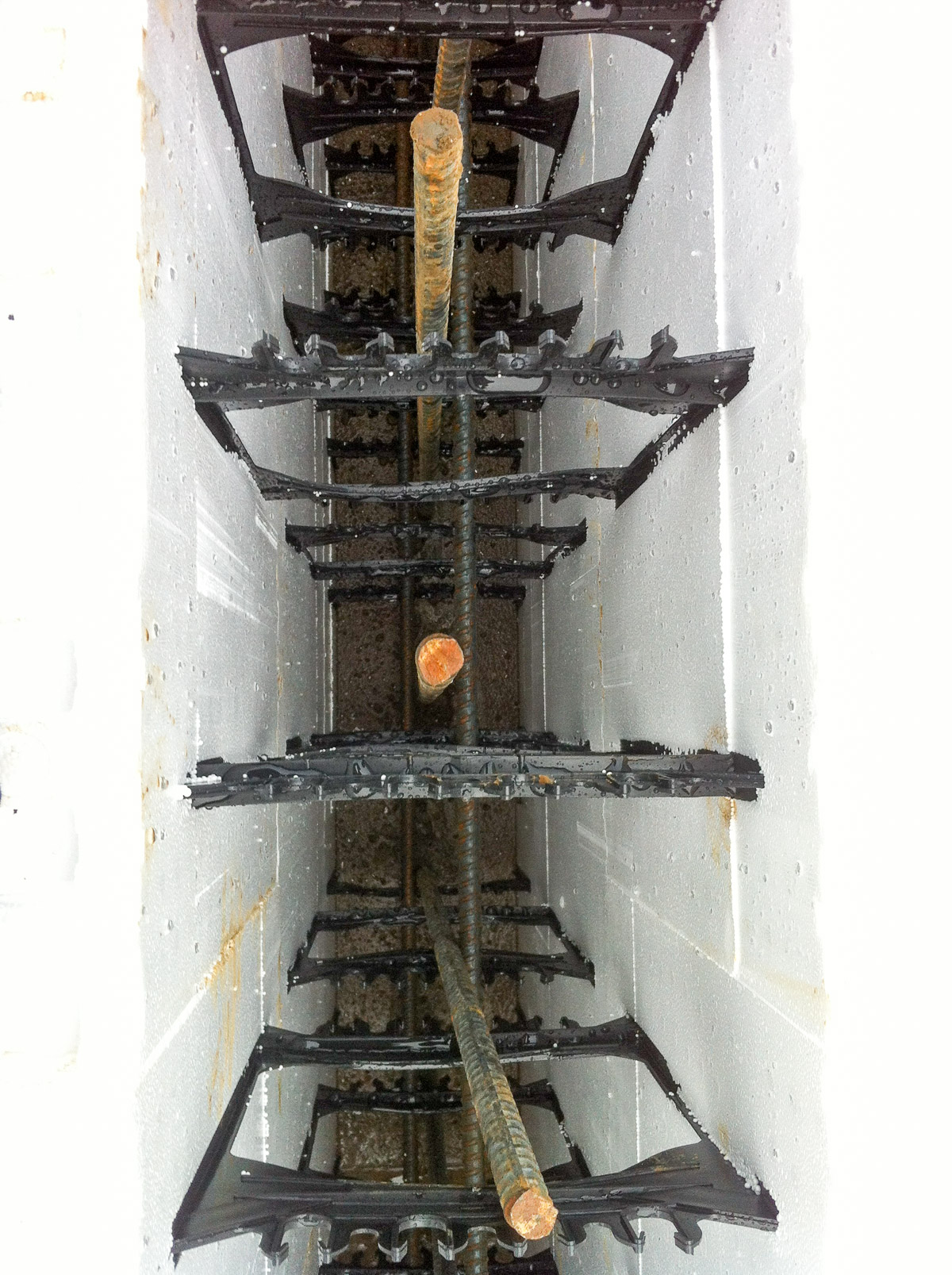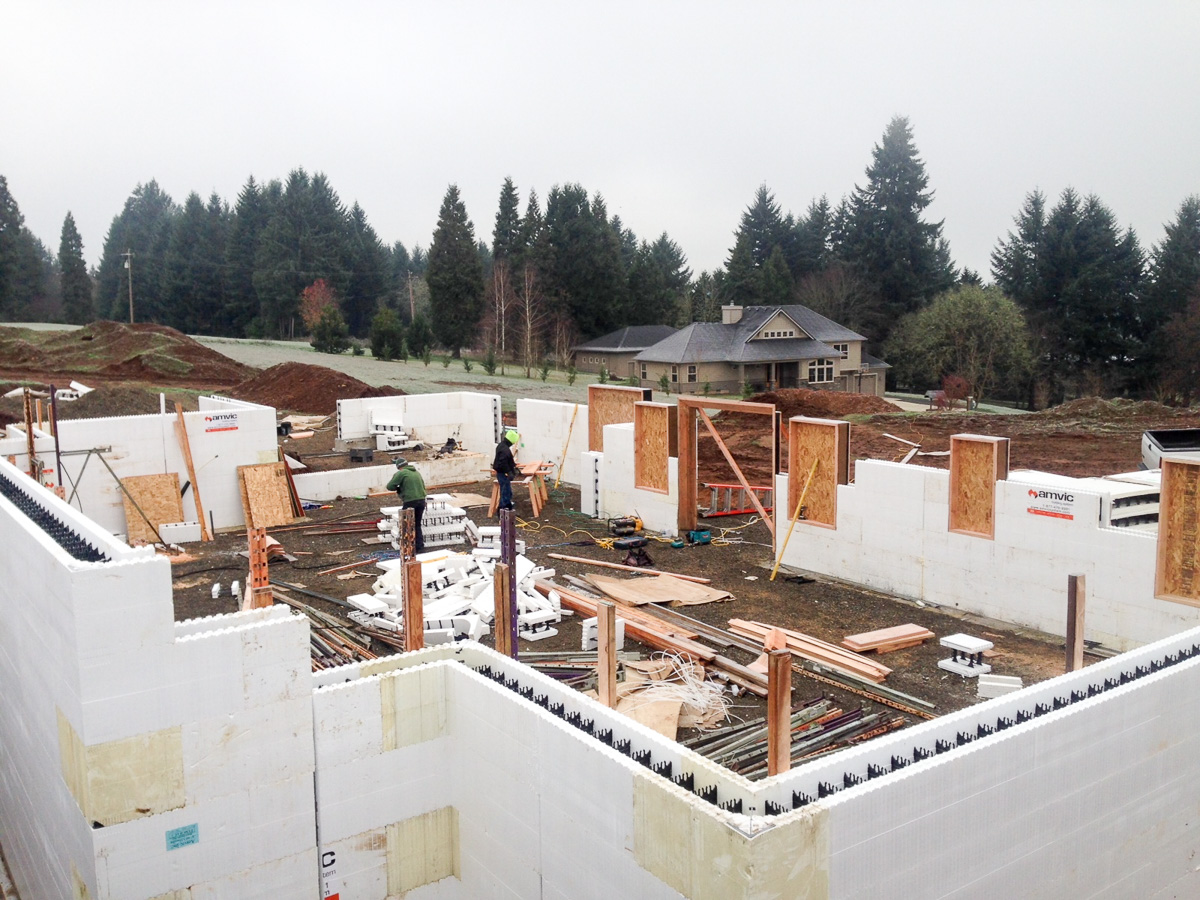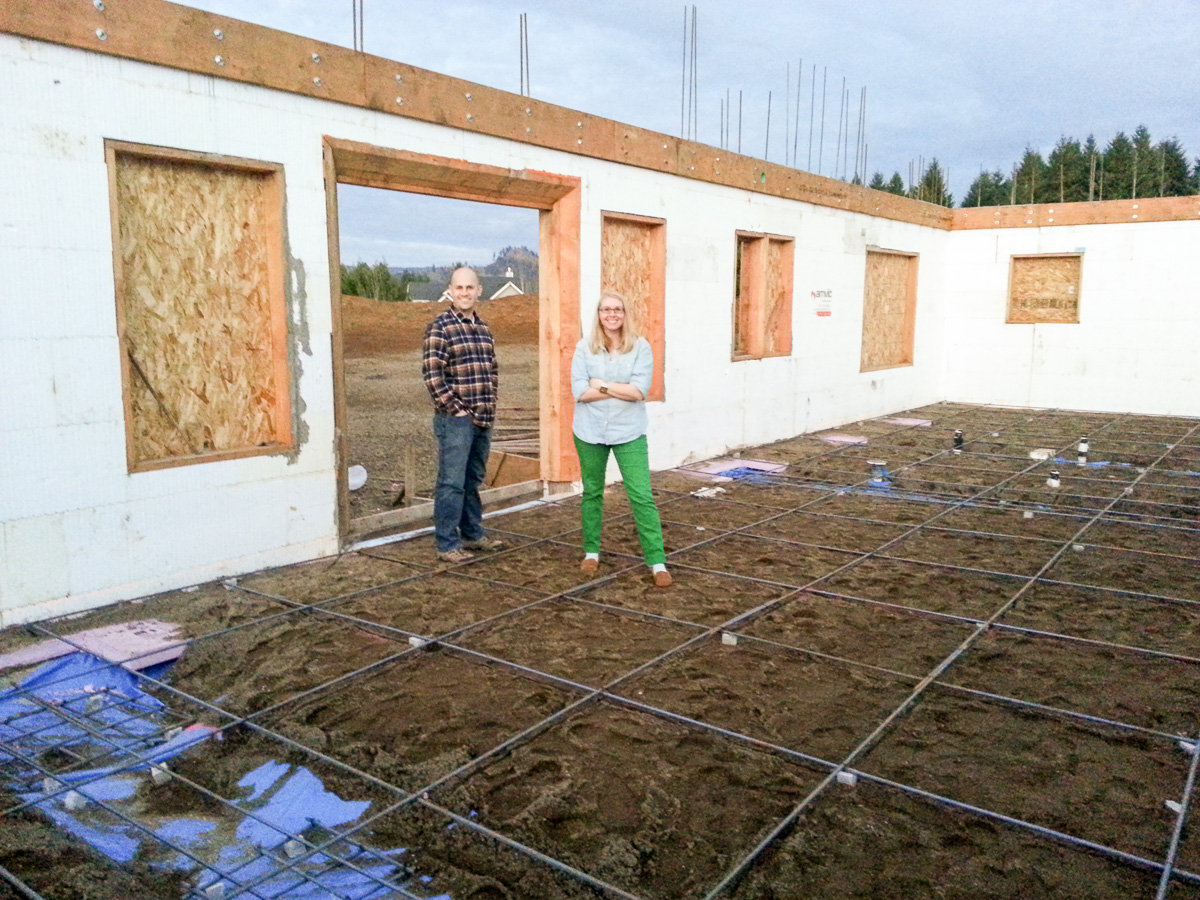 Another installment of Building a Modern Farmhouse coming soon. We still have so much to talk about—stay tuned! You can read the first post in the series HERE, and click HERE to read the entire series (eventually).